Mikhalchishin on pattern recognition and planning: A review
by Davide Nastasio - 04/11/2017
Pattern recognition and planning are some of the most important concepts to learn if you're on your road to chess mastery. In every position, the biggest hint to finding the right plan lies in the pawn structure. In this DVD, GM Adrian Mikhalchishin teaches how to recognise patterns and find the right plans accordingly. Besides, he also sheds light on some key concepts in plan execution including exploiting weak squares, piece manoeuvring etc. using ample examples from grandmaster games. Impressed by this selection of games, David Nastasio, the author of this review, felt one can find all the wisdom of the Soviet chess school in it.
Mikhalchishin begins the first video with an introduction to the chess world in which he grew up. He mentions the chess players he shared time studying, and the victories they had in the end of the 70s, and the beginning of the 80s.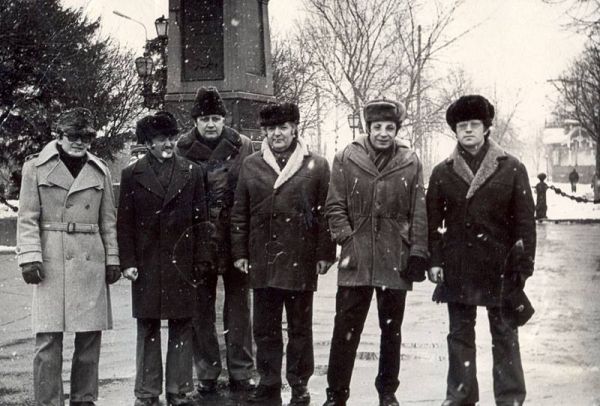 Mikhalchishin sent me this beautiful pic, where these three musketeers reminded me of young Italian university students of that same period, at the end of the 70s!
The chance to know these legendary players, though some of their games should be on everyone's must to do list. I'd like to share some of my findings in this review because they convey the love and passion for chess these young fellows had throughout their lives. And what can be better than a life spent doing something we love?
For example, in 1977 Romanishin had a wonderful performance in the October Revolution 60th Anniversary tournament, where he won first place with 11.5 points out of 17. At the time, Karpov was world champion and he finished fourth! The following brilliant game where Petrosian, one of the most solid players of all times, is blown off the board in just 30 moves can give you an idea of how amazing Romanishin was!

B
And what about Beliavsky? I like Beliavsky for one book he has co-authored. Of course, he has written many books.
Marta Litinskaya is also a great player. She won the women's Soviet championship in 1972, and in 2002 she won the Women's senior world championship. Below is one of her finest games.
In this book, he describes a "method" through which one can learn how to evaluate every position. And he also created a kind of algorithm for finding the right candidate moves in every position. Below is one of his most exciting games.
Why was important to mention these names? Because chess culture and champions don't appear like mushrooms after the rain. They appear if there are strong players who prepared the environment before them. In fact, in the same area from where Mikhalchshin, Dorfman, Beliavsky appeared, we have the appearance of Ivanchuk and Volokitin, besides the numerous other important players.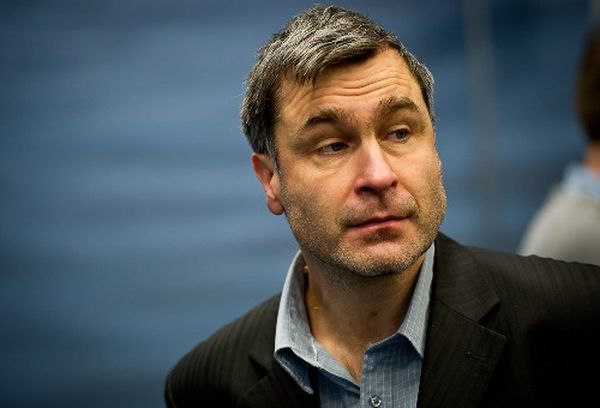 But the importance of the introduction is also in who Mikhalchishin trained, one name known above all – Anatoly Karpov (from 1980 to 1986)! Another world champion, trained by Mikhalchishin is Maya Chiburdanidze.
Of course, there are too many chess players and teams trained by Mikhalchishin for mentioning them all. And despite this, Mikhalchishin is a very active player. In my Megabase 2017, I have over 1700 games played by him, and latest ones are from December 2016!
This is important because some titled players don't play anymore. They have lost touch with the hard reality of today's chess and have resorted to coaching. Nowadays, time controls are faster. And compared to the tournaments played by the Top GMs in the world, with one game a day, most weekend tournaments in the US chess circuit consist of 2-3 games per day, making chess a stressful sport which requires good endurance and stamina for good performances.
Finally, let's talk about this quite instructive DVD. Mikhalchishin has created one masterpiece after another to communicate his chess wisdom to the masses. Many coaches and famous chess authors continue to reiterate the importance of watching many games in order to learn chess. The idea behind is to expose our minds to a lot of patterns, and eventually, learn from them. The problem with such an idea is that the common amateur could watch a thousand of games and still get nothing out of it because the truth is: we are all blind!
Instead, thanks to Mikhalchishin, a serious chess player has the chance to have one of the best coaches in the world from the comfort of their home! The real reason we need to watch Mikhalchishin DVD is based on the fact that after watching all the video-clips when we will watch some games, our chess minds will be open to patterns, plans, and ideas we didn't know before. Furthermore, we will watch games between top players with Mikhalchishin's commentary. This enables us to understand better what is actually happening over the board!
I'd like to make an example. In the first two videos entitled Attack on h7, Mikhalchishin doesn't show a boring Greek gift. Instead, he explains how to create weaknesses, and play on squares of different colours. But the most important thing he shows is related to how he integrates the knowledge from the past: how chess was played in the 1940s, how GMs play today and how we can benefit from the study of classic games.
In this position, we see Botvinnik as White playing against Ragozin. Botvinnik just played 13.Qc2, attacking h7. White is playing on the light squares and is trying to create weaknesses in the enemy castle.Watch what happens if Black plays 13...h6. The follow up would be 14. Qe2 Rc8 15. Bc2 Na5 16. Qd3
And here, Mikhalchishin shows how White doesn't care a bit about the hanging pawn on c3 even though the idea is playing on the dark squares weak seems complex, as highlighted by the arrows.
.
I could continue to explain more about this terrific example used by Mikhalchishin, but I prefer everyone to discover it through the video made by the Maestro himself! I just wanted to show how his videos are eye-opening and definitely worth to be memorized because they will build the foundation of our chess understanding.
Mikhalchishin clearly explains that the typical plans are based on pawn structures. He shows how, game after game, all one needs to know is these plans that win the game. I found it instructive how he was able to prove that the study of a game of Botvinnik gave him the idea on how to win one of his games. I'd like to show these two games because the way Mikhalchishin wins in this game is practically identical!

Before showing the second game I'd like to point out a couple of important things for the readers:
1. One of the struggles in the Sicilian is about control of d5, and this is shown quite well in Botvinnik's game.

2. The English can be identical to the Sicilian, with colours reversed. This means that the same motifs which are played by White in the Sicilian can be played by Black in the English.

As my concluding bit of advice, I would like to ask the readers not to miss also the previous DVD made by GM Mikhalchishin. In my opinion, it is fundamental in enhancing the understanding of every serious amateur aiming to chess mastery!
But most of all I think the important point of this DVD, as well as other DVDs made by Mikhalchishin, is the selection of games used as examples. In that selection, we find all the wisdom of the Soviet School. By studying those games we can improve our chess above and beyond whatever chess book we can read!
About the Author
Davide Nastasio is a novel chess aficionado, who has made of chess his spiritual tool of improvement, and self-discovery. One of his favourite quotes is from the great Paul Keres: "Nobody is born a master. The way to mastery leads to the desired goal only after long years of learning, of struggle, of rejoicing, and of disappointment..."
---
Related news
:
Vidit Gujrathi and Arjun Erigaisi set to face world's best at 9th Gashimov Memorial 2023

@ 07/12/2023 by Shahid Ahmed (en)
Your Favourite Things in Chess Challenge on Wildr

@ 07/12/2023 by Sagar Shah (en)
Math, Magic, and Mystery on the Chessboard—Winter Solving Tier II

@ 07/12/2023 by Anirudh Daga (en)
New Zealand chess flourishes with Papatoetoe Rapid Junior and Open

@ 06/12/2023 by ChessBase India (en)
13th London Chess Classic 2023 R5: Gukesh escapes against Adams

@ 06/12/2023 by Shahid Ahmed (en)
10 दिसंबर को होगा खेलो चैस इंडिया फ़िनाले 2023

@ 06/12/2023 by Niklesh Jain (hi)
Gunning to be the first WGM of Bihar - Marium Fatima

@ 05/12/2023 by Sneha Tiwari (en)
Subhayan Kundu dominates Hetauda Cup Asian Open 2023, Arvinder Preet third

@ 05/12/2023 by Shahid Ahmed (en)
13th London Chess Classic 2023 R4: Jules shocks Gukesh

@ 05/12/2023 by Shahid Ahmed (en)
Pradeep Kumar R A wins 2nd HDCA Rating Open 2023

@ 04/12/2023 by Shahid Ahmed (en)
13th London Chess Classic 2023 R3: Gukesh stuns Volokitin

@ 04/12/2023 by Shahid Ahmed (en)
विक्रमादित्य बने प्रथम बिजनौर ओपन के विजेता

@ 04/12/2023 by Niklesh Jain (hi)
An Open Rapid tournament on the day of ICC World Cup 2023 Final

@ 03/12/2023 by Mrinalini Dhar (en)
13th London Chess Classic 2023 R2: Gukesh survives a scare against Vitiugov

@ 03/12/2023 by Shahid Ahmed (en)
Alexei Fedorov dominates 7th Tamil Nadu IM-norm Closed Circuit 2023, Sai second and Arjun Adireddy third

@ 02/12/2023 by R Anantharam (en)
13th London Chess Classic 2023 R1: Gukesh outplays Mateusz Bartel

@ 02/12/2023 by Shahid Ahmed (en)
Vaishali R becomes the third Indian woman to earn the Grandmaster title

@ 02/12/2023 by Shahid Ahmed (en)
Nimmy A G becomes Kerala's first Woman International Master

@ 01/12/2023 by Shahid Ahmed (en)
Gukesh set to make his debut at 13th London Chess Classic 2023

@ 01/12/2023 by Shahid Ahmed (en)
विदुर की नगरी में हुआ बिजनौर ओपन का आरंभ

@ 30/11/2023 by Niklesh Jain (hi)
CircleChess Bullet Bash: Online Chess Tournament with a ₹1,00,000 Prize Pool - Registration open!

@ 30/11/2023 by ChessBase India (en)
Ram Vishal Parab triumphs at 360 One Wealth Junior Under-15 GP Series 1 Rating 2023

@ 30/11/2023 by Praful Zaveri (en)
DCAD invites you to 3rd Dumka Rating Open 2023 with a total prize fund of ₹815000

@ 30/11/2023 by Shahid Ahmed (en)
Have a knack for problem-solving? Here's a chance to cudgel your brains and take home gorgeous prizes!

@ 29/11/2023 by Satanick Mukhuty (en)
B K Chaurasia wins Madhya Pradesh Civil Service State Tournament 2023

@ 29/11/2023 by Shahid Ahmed (en)
Mitrabha Guha dominates Reguengos de Monsaraz Chess Festival Rapid Open 2023 with a 2786 performance

@ 29/11/2023 by Shahid Ahmed (en)
अलेफ़ सुपर स्टार्स R1; निहाल नें जीत से की शुरुआत

@ 28/11/2023 by Niklesh Jain (hi)
Karthik Venkataraman dominates 7th Mersin Metropolitan City Open 2023 with a 2828 performance

@ 28/11/2023 by Shahid Ahmed (en)
Marthandan K U wins Late Shri Vasudeva V Dempo Rating Open 2023

@ 28/11/2023 by Shahid Ahmed (en)
Singapore Chess Federation CEO Kevin Goh Wei Ming teaches chess at Singapore Prison Services

@ 27/11/2023 by Shahid Ahmed (en)
Lokesh triumphs at Tal Memorial Rapid Rating Open 2023 with a 100% score 9/9

@ 27/11/2023 by Shahid Ahmed (en)
Samyak Dharewa sensational at All India School Rating Open 2023 with a perfect 9/9

@ 26/11/2023 by Shahid Ahmed (en)
Mayank Chakraborty becomes the second International Master from North-East India

@ 25/11/2023 by Shahid Ahmed (en)
Gukesh, Praggnanandhaa, Vidit, Leon, Harika and Divya will play at 86th Tata Steel Chess 2024

@ 25/11/2023 by Shahid Ahmed (en)
Alexei Fedorov terrific at 6th Tamil Nadu IM-norm Closed Circuit 2023, Ajay Santhosh Parvathareddy third

@ 25/11/2023 by R Anantharam (en)
New: Ivan Sokolov: Understanding Middlegame Strategies, Vol. 7, Vol. 8 & Vol. 9

@ 24/11/2023 by ChessBase Shop (en)
टाटा स्टील 2024 : भारत से गुकेश , प्रज्ञानन्दा और विदित को फिर मिला मौका

@ 23/11/2023 by Niklesh Jain (hi)
Rs. 50,000 Mind Champions Challenge 2023 for Visually impaired chess players this saturday

@ 23/11/2023 by Himank Ghosh (en)
Carlos Daniel Albornoz Cabrera wins 17th Figueira da Foz Open 2023, Lalit second and Mehar third

@ 23/11/2023 by Shahid Ahmed (en)
Che International Chess Festival 2023: Praggnanandhaa beats Nihal 7.5 - 2.5 in their first-ever Blitz match

@ 23/11/2023 by Shahid Ahmed (en)
Ritviz Parab dominates TTCA Blitz Rating Open 2023

@ 22/11/2023 by Shahid Ahmed (en)
Nitish Belurkar and Karthik Venkataraman win Chess at Dreamhack Rapid and Blitz Open 2023

@ 22/11/2023 by Shahid Ahmed (en)
निहाल को हराकर प्रज्ञानन्दा नें जीता सीएचई चैस फेस्टिवल

@ 22/11/2023 by Niklesh Jain (hi)
New: Luis Engel: Najdorf: A dynamic grandmaster repertoire against 1.e4 Vol. 1 & 2

@ 21/11/2023 by ChessBase Shop (en)
Sammed Shete triumphs at 19th Shri Maheshwaranand Saraswati Memorial Rapid Rating Open 2023

@ 20/11/2023 by Shahid Ahmed (en)
Arnav Maheshwari wins 5th Tamil Nadu IM-norm Closed Circuit 2023

@ 19/11/2023 by R Anantharam (en)
Che International Chess Festival 2023: Kerala wins against Cuba 42.5 - 37.5

@ 19/11/2023 by Shahid Ahmed (en)
FIDE World Rapid and Blitz Championships 2023: Information for players

@ 18/11/2023 by ChessBase India (en)
12-year-old Akhil Anand's HEart of Math

@ 18/11/2023 by Sagar Shah (en)
केरल VS क्यूबा - पहले दिन क्यूबा नें 21-19 से आगे

@ 17/11/2023 by Niklesh Jain (hi)
The Big Chess Winter Camp is here from 20th-26th November!

@ 17/11/2023 by Himank Ghosh (en)
Ayush Sharma dominates 1st Scindia Cup Rapid Rating Open 2023

@ 17/11/2023 by Shahid Ahmed (en)
ग्रांड स्विस चैम्पियन वैशाली : खास इंटरव्यू

@ 16/11/2023 by Niklesh Jain (hi)
New: Adrian Mikhalchishin: Master your technique - manoeuvres you must know

@ 16/11/2023 by ChessBase Shop (en)
World Amateur 2023: Kartavya Anadkat and Sham R secure Silver, Bronze for Velavaa Ragavesh

@ 16/11/2023 by Shahid Ahmed (en)
Mega Database 2024: More than 700,000 new games

@ 15/11/2023 by ChessBase Shop (en)
Kerala vs Cuba, Nihal vs Praggnanandhaa set to take place at Che International Chess Festival 2023

@ 15/11/2023 by Shahid Ahmed (en)
The sequel to ChessPa in Chess Adventure Park is here: ChessPa Activity Books!

@ 14/11/2023 by Sagar Shah (en)
कैंडिडैट के लिए खिलाड़ियों को 2 करोड़ की सहायता देगा एआईसीएफ़

@ 14/11/2023 by Niklesh Jain (hi)
"It's the biggest win of my career" - Vidit Gujrathi on winning FIDE Grand Swiss 2023

@ 14/11/2023 by Sagar Shah (en)
Pranesh M wins 32nd Caen Open 2023, Nubairshah third

@ 14/11/2023 by Shahid Ahmed (en)
New: Andrew Martin - The Sharp Scandinavian with 3...Qd6

@ 14/11/2023 by ChessBase Shop (en)
36th National Under-9 Open and Girls Round 10-11: Advik Amit Agrawal wins Open, Samhita Pungavanam wins in Girls

@ 13/11/2023 by Himank Ghosh (en)
Vitaliy Bernadskiy triumphs at 1st Cidade de Lagos Open 2023, Ameya Audi third

@ 13/11/2023 by Shahid Ahmed (en)
Kishan Kumar wins 3rd Aparna Dutta Memorial Rating Open 2023

@ 13/11/2023 by Shahid Ahmed (en)
Deep Sengupta clinches 21st Capechecs Open 2023, Sayantan Das second

@ 12/11/2023 by Shahid Ahmed (en)
Nandhidhaa wins 4th Tamil Nadu IM-norm Closed Circuit 2023, Srihari L second

@ 12/11/2023 by R Anantharam (en)
ChessPa in Chess Adventure Park reviews

@ 11/11/2023 by Sagar Shah (en)
Harikrishnan A Ra dominates D A V Krida Kendram Blitz Rating Open 2023

@ 11/11/2023 by Shahid Ahmed (en)
Ajay Karthikeyan wins D A V Krida Kendram Rapid Rating Open 2023

@ 11/11/2023 by Shahid Ahmed (en)
उज्बेकिस्तान के समरकन्द में होगी विश्व रैपिड और ब्लिट्ज चैंपियनशिप

@ 10/11/2023 by Niklesh Jain (hi)
Back to back GM Tournaments in Madurai and Chennai

@ 10/11/2023 by R Anantharam (en)
Satendra Singh wins 1st The Rooky International Open 2023 Challenger

@ 10/11/2023 by Shahid Ahmed (en)
Kashvi Chess School invites you to highest ever prize fund for a Rapid Rating Open in India worth ₹26 lacs

@ 09/11/2023 by Shahid Ahmed (en)
Garv Gaur wins 1st AFCA Rapid Rating Open 2023

@ 09/11/2023 by Shahid Ahmed (en)
FIDE World Rapid and Blitz Championships 2023 to take place in Samarkand, Uzbekistan

@ 09/11/2023 by Shahid Ahmed (en)
Rahul Gurung wins 21st Northeast Rating Championship 2023

@ 08/11/2023 by Shahid Ahmed (en)
MCA invites you to 1st Meghalaya International GM Open 2023

@ 08/11/2023 by Shahid Ahmed (en)
शतरंज का एक खास प्रेमी :अलविदा हामिद !

@ 07/11/2023 by Niklesh Jain (hi)
Paarth P Salvi dominates Late Lt. Cdr. Gopal Sakharam Sukthankar Memorial Rapid Rating Open 2023

@ 07/11/2023 by Shahid Ahmed (en)
Arjun Adireddy dominates 3rd Tamil Nadu IM-norm Closed 2023 with a 2709 performance, Harsh second

@ 07/11/2023 by R Anantharam (en)
36th National Under 9 Open and Girls Round 8-9: Advik and Samhita take sole lead

@ 07/11/2023 by Himank Ghosh (en)
36th National Under-9 Open and Girls Round 6-7: Advik Amit Agrawal goes 7/7

@ 06/11/2023 by Himank Ghosh (en)
Nikita Petrov wins 1st Annemasse International Festival 2023, Sayantan second and Sahaj third

@ 06/11/2023 by Shahid Ahmed (en)
Victory for Valiant Vidit Gujrathi and R Vaishali at FIDE Grand Swiss 2023, Qualify to the Candidates 2024

@ 06/11/2023 by Shahid Ahmed (en)
विदित और वैशाली नें रचा इतिहास जीता फीडे ग्रांड स्विस का खिताब

@ 06/11/2023 by Niklesh Jain (hi)
New: ChessBase Magazine #216

@ 06/11/2023 by ChessBase Shop (en)
36th National Under-9 Open and Girls Round 4-5: Venkata and Advik lead in Open, Samhita and Pooja in Girls

@ 05/11/2023 by Himank Ghosh (en)
Grand Swiss 2023 R10: Vaishali vanquishes Zhongyi Tan, secures her place in the Women's Candidates 2024

@ 05/11/2023 by Shahid Ahmed (en)
Himal Gusain dominates 1st Saint-Macaire Autumn Open 2023

@ 04/11/2023 by Shahid Ahmed (en)
Grand Swiss 2023 R9: Vaishali beats Stefanova, emerges sole leader

@ 04/11/2023 by Shahid Ahmed (en)
36th National Under-9 Open and Girls: Chirag topples top seed, Sharvaanica on 3/3

@ 03/11/2023 by Himank Ghosh (en)
Get the Brand new Fritz 19 and Mega Database 2024 in the Mega Diwali Sale 2023!

@ 03/11/2023 by Himank Ghosh (en)
फीडे ग्रांड स्विस R8: विदित और वैशाली की सयुंक्त बढ़त बरकरार

@ 03/11/2023 by Niklesh Jain (hi)
Augustin A victorious at DKCA Rating Open 2023

@ 03/11/2023 by Shahid Ahmed (en)
360+ players are taking part at 36th National Under-9 Open and Girls 2023

@ 03/11/2023 by Shahid Ahmed (en)
Grand Swiss 2023 R8: Caruana, Esipenko and Deac join Vidit in a four-way lead

@ 03/11/2023 by Shahid Ahmed (en)
फीडे ग्रांड स्विस R7: विदित और वैशाली की शानदार जीत

@ 02/11/2023 by Niklesh Jain (hi)
Aditya Mittal triumphs at Pavlodar Open 2023 with a 2722 performance

@ 02/11/2023 by Shahid Ahmed (en)
Dreamhack Rapid and Blitz 2023 starts tomorrow Friday 3rd November

@ 02/11/2023 by Shahid Ahmed (en)
Grand Swiss 2023 R7: Vidit outplays Sindarov, emerges sole leader

@ 02/11/2023 by Shahid Ahmed (en)
The 1st Bangalore GM tournament will happen in January 2024 with a prize fund of Rs.50,00,000

@ 01/11/2023 by Sagar Shah (en)
Prasannaa S triumphs at 1st Rainbow Chess Academy Rapid Rating Open 2023

@ 01/11/2023 by Shahid Ahmed (en)
New: Robert Ris: Basic Opening Strategy - All you need to know

@ 01/11/2023 by ChessBase Shop (en)
Dinesh Rajan M wins 2nd Nanban CEG Rapid Rating Open 2023

@ 01/11/2023 by Shahid Ahmed (en)
Who has the best chance to make it to the Candidates via FIDE Circuit 2023?

@ 31/10/2023 by Prakhar Sinha (en)
Jwalin Mehta clinches Akshayakalpa Organic 3rd Hyderabad Chess Centre Rapid Open with a perfect 6/6

@ 31/10/2023 by Amithpal Singh (en)
Grand Swiss 2023 R6: Vidit Gujrathi joins the eight-way lead

@ 31/10/2023 by Shahid Ahmed (en)
Asylbek Abdyzhapar triumphs at 2nd Tamil Nadu IM-norm Closed Circuit 2023, Srija Seshadri third

@ 30/10/2023 by R Anantharam (en)
Ethan Vaz wins Monginis Rapid Rating Open 2023

@ 30/10/2023 by Shahid Ahmed (en)
Grand Swiss 2023 R5: Nakamura, Esipenko and Arjun Erigaisi in a three-way lead

@ 30/10/2023 by Shahid Ahmed (en)
एशियन पैरा गेम्स में शतरंज नें बढ़ाया मान,2 स्वर्ण समेत जीते 8 पदक

@ 29/10/2023 by Niklesh Jain (hi)
India wins eight medals at 4th Asian Para Games 2022

@ 29/10/2023 by Shahid Ahmed (en)
Grand Swiss 2023 R4: Vaishali crushes Mariya in 23 moves

@ 29/10/2023 by Shahid Ahmed (en)
Praveen Kumar C wins 1st Hindustan Chess Rapid Rating Open 2023

@ 28/10/2023 by Shahid Ahmed (en)
Grand Swiss 2023 R3: Vaishali sets the board on fire

@ 28/10/2023 by Shahid Ahmed (en)
फीडे ग्रांड स्विस R2: अर्जुन की लगातार दूसरी जीत

@ 27/10/2023 by Niklesh Jain (hi)
Grand Swiss 2023 R2: Arjun Erigaisi wins two in-a-row, Raunak holds Nakamura to a draw

@ 27/10/2023 by Shahid Ahmed (en)
Arvinder Preet Singh wins 8th N L Pandiyar Memorial Rating Open 2023

@ 26/10/2023 by Shahid Ahmed (en)
फीडे ग्रांड स्विस R1: अर्जुन का शानदार आगाज , रौनक नें अनीश को चौंकाया

@ 26/10/2023 by Niklesh Jain (hi)
Grand Swiss 2023 R1: Raunak Sadhwani starts with a solid draw against the World no.7 - Anish Giri

@ 26/10/2023 by Shahid Ahmed (en)
आज होगा फीडे ग्रांड स्विस का आगाज

@ 25/10/2023 by Niklesh Jain (hi)
20 Indians are set for FIDE Grand Swiss 2023 starting today

@ 25/10/2023 by Shahid Ahmed (en)
Chairman of ISRO S. Somanath visits Praggnanandhaa's home in Chennai

@ 24/10/2023 by Sagar Shah (en)
Important changes to the 2024 Women's Grand Prix series

@ 24/10/2023 by Shahid Ahmed (en)
Karen H Grigoryan wins 5th Yerevan Open 2023, Adhiban second and Abhimanyu Puranik third

@ 24/10/2023 by Shahid Ahmed (en)
Rustum Tolentino dominates Qatar Masters Open B 2023, Shrayan Majumder second

@ 23/10/2023 by Shahid Ahmed (en)
Harshad wins 1st Tamil Nadu IM-norm Closed Circuit 2023, Srihari L second

@ 23/10/2023 by R Anantharam (en)
Launching the Teach Chess India Mission

@ 23/10/2023 by Sagar Shah (en)
क़तर मास्टर्स : याक़ूबबोएव बने विजेता, अर्जुन की दुखदाई हार

@ 22/10/2023 by Niklesh Jain (hi)
Himal Gusain dominates 1st G H Raisoni Memorial Pune Rapid Rating Open 2023

@ 22/10/2023 by Shahid Ahmed (en)
Piotr Sabuk clinches Nagoya Open 2023

@ 22/10/2023 by Sheldon Donaldson (en)
Bijnor Open International FIDE Rating tournament kicks off from 30th November

@ 21/10/2023 by ChessBase India (en)
Nodirbek Yakubboev wins Qatar Masters 2023, S L Narayanan third with a 2792 performance

@ 21/10/2023 by Shahid Ahmed (en)
बिजनौर ओपन इंटरनेशनल फीडे रेटिंग 30 नवंबर से

@ 20/10/2023 by हिन्दी चैसबेस इंडिया (hi)
Akshayakalpa makes entry into Hyderabad Chess scene

@ 20/10/2023 by Amithpal Singh (en)
Will Arjun Erigaisi win Qatar Masters 2023?

@ 20/10/2023 by Shahid Ahmed (en)
क़तर मास्टर्स R7 : कार्तिकेयन नें किया कमाल कार्लसन को हराया

@ 19/10/2023 by Niklesh Jain (hi)
JDCA invites you to Jaffna International Chess Championship 2023 in Sri Lanka

@ 19/10/2023 by Shahid Ahmed (en)
Qatar Masters 2023 R7: Magnus Carlsen crumbles against Karthikeyan Murali

@ 19/10/2023 by Shahid Ahmed (en)
कतर मास्टर्स R6 : अर्जुन - नारायनन सयुंक्त बढ़त पर

@ 18/10/2023 by Qatar Masters Open 2023 hindi report round 6 (hi)
Qatar Masters 2023 R6: Arjun Erigaisi joins S L Narayanan, Sindarov and Yakubboev in a four-way lead

@ 18/10/2023 by Shahid Ahmed (en)
Chess-O-Disha and Pro-Chess-Ta - two chess initiatives by Odisha Government

@ 17/10/2023 by Sagar Shah (en)
Osaka Club A wins 216 player strong Japan Team Chess Championship 2023

@ 17/10/2023 by Mayur Gondhalekar (en)
Harikrishnan A Ra dominates 1st Smart Chess Academy Rapid Rating Open 2023

@ 17/10/2023 by Shahid Ahmed (en)
Raunak Sadhwani wins FIDE World Junior Rapid 2023 Open, Second in Blitz

@ 17/10/2023 by Shahid Ahmed (en)
St. Xavier, The Sanskaar Valley and Carmel Convent win Khelo Chess India Inter-school trophy

@ 16/10/2023 by Niklesh Jain (en)
सेंट ज़ेवियर, द संस्कार वैली और कारमेल कान्वेंट नें जीती खेलो चैस इंडिया इंटर स्कूल ट्रॉफी

@ 16/10/2023 by Niklesh Jain (hi)
Dreamhack Rapid and Blitz is back!

@ 16/10/2023 by Himank Ghosh (en)
New: Daniel Fernandez: Weapons against the Caro Kann Vol. 1 + 2

@ 16/10/2023 by ChessBase Shop (en)
Qatar Masters 2023 R5: S L Narayanan displaces India no.1 Gukesh, gains sole lead

@ 16/10/2023 by Shahid Ahmed (en)
Indian Delegation withdraws from World Cadets 2023 at Egypt

@ 15/10/2023 by Himank Ghosh (en)
Mitrabha Guha convincingly clinches Fagernes Autumn Slow Blitz 2023, Rohit third

@ 15/10/2023 by Shahid Ahmed (en)
Tamil Nadu to host 50 IM-norm Closed Circuit tournaments

@ 15/10/2023 by R Anantharam (en)
Qatar Masters 2023 R4: Carlsen makes a study-like save against Pranesh

@ 15/10/2023 by Shahid Ahmed (en)
Vikramaditya Kulkarni clinches Accurate Classical Rating Open 2023 with a perfect 7/7

@ 14/10/2023 by Jagannathan Govind (en)
Qatar Masters 2023 R3: Aditya Mittal defies World no.7 Anish Giri

@ 14/10/2023 by Shahid Ahmed (en)
Indrajeet Mahindrakar dominates 12th Kandy Open 2023

@ 13/10/2023 by Shahid Ahmed (en)
Qatar Masters 2023 R2: Alisher Suleymenov crushes Magnus Carlsen

@ 13/10/2023 by Shahid Ahmed (en)
Ritviz Parab becomes the fifth International Master from Goa

@ 12/10/2023 by Shahid Ahmed (en)
Qatar Masters 2023 R1: Kushagra Mohan outplays Vladimir Fedoseev

@ 12/10/2023 by Shahid Ahmed (en)
Yash Kulhari wins 1st Dhoni's Trophy Below 1600 Rating Tournament 2023

@ 11/10/2023 by Shahid Ahmed (en)
Carlsen, Nakamura, Giri, Gukesh, Arjun, Nihal and co. set to star at Qatar Masters 2023

@ 11/10/2023 by Shahid Ahmed (en)
आ रहा है फीडे ग्रांड स्विस : गुकेश होंगे शीर्ष भारतीय

@ 10/10/2023 by Niklesh Jain (hi)
Aansh Nandan Nerurkar and Pratitee Bordoloi are 36th National Under-11 Open and Girls 2023 Champions

@ 10/10/2023 by Shahid Ahmed (en)
Kaustuv Kundu dominates 4th DD-DBCA Rating Open 2023

@ 10/10/2023 by Shahid Ahmed (en)
Hari Madhavan N B wins 2nd SRM Rapid Rating Open 2023

@ 10/10/2023 by Shahid Ahmed (en)
Ayush Sharma becomes the third International Master from Madhya Pradesh

@ 09/10/2023 by Shahid Ahmed (en)
Castle Red invites you to 2nd Nanban CEG Rapid Rating Open 2023 offering ₹3 lacs prizes

@ 09/10/2023 by Shahid Ahmed (en)
Magnus Carlsen wins his first major team event for Offerspill Sjakklubb at 38th European Club Cup 2023

@ 08/10/2023 by Shahid Ahmed (en)
India wins double Silver at 19th Asian Games 2022 Team

@ 08/10/2023 by Shahid Ahmed (en)
Vaibhav Jayant Raut dominates Bramhapuri Sports City Trophy Rapid Rating Open 2023

@ 08/10/2023 by Shahid Ahmed (en)
एशियन गेम्स में भारतीय शतरंज टीम नें जीते दो रजत पदक

@ 07/10/2023 by Niklesh Jain (hi)
European Club Cup 2023 R6: Pranav Venkatesh saves the day for Offerspill Sjakklubb

@ 07/10/2023 by Shahid Ahmed (en)
19th Asian Games 2022 Team R8: Indian Men & Women squash Korea & Hong Kong, move closer towards Silver

@ 07/10/2023 by Shahid Ahmed (en)
Abhimanyu Puranik wins Tsaghkadzor Open 2023, Sasikiran third

@ 06/10/2023 by Shahid Ahmed (en)
European Club Cup 2023 R5: Offerspill Sjakklubb and Superchess set up a massive clash

@ 06/10/2023 by Shahid Ahmed (en)
19th Asian Games 2022 Team R7: Arjun Erigaisi ensures India's victory over Vietnam 2.5-1.5

@ 06/10/2023 by Shahid Ahmed (en)
एशियन गेम्स 2023: भारत रजत पदक की ओर

@ 05/10/2023 by Niklesh Jain (hi)
European Club Cup 2023 R4: Carlsen and Raunak power Offerspill Sjakklubb's fourth win

@ 05/10/2023 by Shahid Ahmed (en)
19th Asian Games 2022 Team R6: Indian Women vanquish Uzbekistan 4-0

@ 05/10/2023 by Shahid Ahmed (en)
Diptayan Ghosh dominates ASEAN Chess Series AMK Rapid Rating Open 2023

@ 04/10/2023 by Shahid Ahmed (en)
European Club Cup 2023 R3: Offerspill Sjakklubb keeps winning by a huge margin

@ 04/10/2023 by Shahid Ahmed (en)
19th Asian Games 2022 Team R5: Indian Women whitewash Mongolia 0-4

@ 04/10/2023 by Shahid Ahmed (en)
निहाल नें भी पार किया 2700 का जादुई आंकड़ा

@ 03/10/2023 by Niklesh Jain (hi)
European Club Cup 2023 R2: Nihal Sarin perplexes Paulius, crosses 2700, now World no.35

@ 03/10/2023 by Shahid Ahmed (en)
19th Asian Games 2022 Team R4: Indian Men crush Kyrgyzstan 0.5-3.5

@ 03/10/2023 by Shahid Ahmed (en)
Asian Junior 2023 Silver medalist - Aswath S becomes the latest International Master of India

@ 02/10/2023 by Shahid Ahmed (en)
European Club Cup 2023 R1: Nihal baffles Bosiocic, moves to 2699

@ 02/10/2023 by Shahid Ahmed (en)
19th Asian Games 2022 Team R3: India decimates Kazakhstan and Indonesia

@ 02/10/2023 by Shahid Ahmed (en)
एशियन गेम्स : भारतीय महिला टीम नें बनाई बढ़त

@ 02/10/2023 by Niklesh Jain (hi)
Raunak and Pranav Venkatesh set to play on Carlsen's team Offerspill Sjakklubb at European Club Cup 2023

@ 01/10/2023 by Shahid Ahmed (en)
19th Asian Games 2022 Team R2: Indian Women victorious against Vietnam, Men draw versus Uzbekistan

@ 01/10/2023 by Shahid Ahmed (en)
13-year-olds Arjun Adireddy and Shubhi Gupta are National Junior 2023 Open and Girls Champions

@ 30/09/2023 by Shahid Ahmed (en)
19th Asian Games 2022 Team R1: India beats Mongolia and Philippines 3.5-0.5

@ 30/09/2023 by Shahid Ahmed (en)
एशियन गेम्स टीम : भारत की अच्छी शुरुआत

@ 29/09/2023 by Niklesh Jain (hi)
Sarbartho Mani and Narayani Umesh Marathe dominate 36th National Under-7 Open and Girls 2023

@ 29/09/2023 by Shahid Ahmed (en)
Anirudhha Potawad wins The Chembur Gymkhana 1st Rapid Rating Open 2023

@ 29/09/2023 by Shahid Ahmed (en)
India to face Mongolia and Philippines at 19th Asian Games 2022 today

@ 29/09/2023 by Shahid Ahmed (en)
National Junior 2023 R10: Arjun Adireddy stays ahead, Shubhi and Dhanashree race towards the title

@ 28/09/2023 by Shahid Ahmed (en)
National Junior 2023 R9: Dhanashree and Shubhi join Sneha in the lead

@ 27/09/2023 by Shahid Ahmed (en)
एशियन गेम्स :D3 : विदित से बंधी पदक की उम्मीद

@ 27/09/2023 by Niklesh Jain (hi)
19th Asian Games 2022 R5-7: Vidit eyes a medal

@ 27/09/2023 by Shahid Ahmed (en)
Rs. 20,000 Blitz tournament at ChessBase India Chess Club Indore!

@ 26/09/2023 by Himank Ghosh (en)
19th Asian Games 2022 R3-4: Vidit wins two in-a-row, Arjun misses against Tabatabaei

@ 26/09/2023 by Shahid Ahmed (en)
एशियन गेम्स : आज 3 राउंड :विदित अर्जुन पर होंगी नजरे

@ 26/09/2023 by Niklesh Jain (hi)
National Junior 2023 R8: Arjun Adireddy emerges sole leader

@ 26/09/2023 by Shahid Ahmed (en)
एशियन गेम्स D1 : हम्पी-हरिका नें 2 जीत से किया आरंभ

@ 25/09/2023 by Niklesh Jain (hi)
National Junior 2023 R6-7: Sneha Halder maintains her perfect score 7/7

@ 25/09/2023 by Shahid Ahmed (en)
19th Asian Games 2022 R1-2: Humpy and Harika make a winning start

@ 25/09/2023 by Shahid Ahmed (en)
Interview with a legend: Dhruv Sawhney, owner of the Triveni Continental Kings

@ 24/09/2023 by Sneha Tiwari (en)
Vidit, Arjun, Humpy and Harika start their 19th Asian Games 2022 campaign today

@ 24/09/2023 by Shahid Ahmed (en)
National Junior 2023 R1-5: Sneha topples Tejaswini

@ 24/09/2023 by Shahid Ahmed (en)
Golden Girl Tejaswini G becomes the latest Woman International Master of India

@ 23/09/2023 by Shahid Ahmed (en)
Soham Bhattacharyya dominates Tata Steel Chess Festival 2023 Under-19 Rapid

@ 22/09/2023 by Shahid Ahmed (en)
New: Jana Schneider - Beat the French Defence with the Advance Variation

@ 22/09/2023 by ChessBase Shop (en)
आयुष शर्मा बने मध्य प्रदेश के तीसरे इंटरनेशनल मास्टर

@ 22/09/2023 by Niklesh Jain (hi)
Anwesh Upadhyaya wins Akshayakalpa Fiesta Rapid Rating Open 2023

@ 21/09/2023 by Shahid Ahmed (en)
Swapnil Dhopade dominates 7th Negombo International Chess Festival 2023

@ 20/09/2023 by Shahid Ahmed (en)
36th National Under-7 Open and Girls Championships 2023 preview

@ 20/09/2023 by Shahid Ahmed (en)
IM Anup Deshmukh will be the trainer for 3rd ChessBase India Training Camp

@ 20/09/2023 by Niklesh Jain (en)
एशियन गेम्स : भारतीय टीम की नजरे चार स्वर्ण पदक पर

@ 19/09/2023 by Niklesh Jain (hi)
Asian Amateur 2023: Kumaresh clinches Gold, Silver for Sham in U2000

@ 19/09/2023 by Shahid Ahmed (en)
Sanket Chakravarty becomes the latest International Master of India

@ 19/09/2023 by Shahid Ahmed (en)
Vitaly Sivuk wins 18th IGB Dato' Arthur Tan Malaysian Open 2023, Mitrabha Guha second

@ 19/09/2023 by Shahid Ahmed (en)
VISA issues stop 5 Indian players from participating in the World Junior Championships 2023

@ 18/09/2023 by Himank Ghosh (en)
चेसबेस इंडिया ट्रेनिंग कैंप : इंटरनेशनल मास्टर अनूप देशमुख देंगे प्रशिक्षण

@ 18/09/2023 by Niklesh Jain (hi)
School boy Hari Ganesh lifts 21st Adyar Times Rating Open 2023 Trophy

@ 18/09/2023 by S Paul Arokia Raj (en)
Praggnanandhaa overpowers Cheparinov and Vitiugov, now World no.16

@ 18/09/2023 by Shahid Ahmed (en)
Arpita Mukherjee wins Tata Steel Chess Festival 2023 Women Rapid

@ 18/09/2023 by Shahid Ahmed (en)
A super talent spotted! 7-year-old Advitiya from Meghalaya

@ 17/09/2023 by Sneha Tiwari (en)
New: Leon Luke Mendonca: The Keymer Variation 1.Nf3 d5 2.e3

@ 17/09/2023 by ChessBase Shop (en)
Shubham Kumar wins SLAN 1st Below 1600 Rating Tournament 2023

@ 17/09/2023 by Shahid Ahmed (en)
अरमागोडेन सीरीज : गुकेश और हम्पी नें जीते मुक़ाबले

@ 16/09/2023 by Niklesh Jain (hi)
Tata Steel Asian Junior Blitz 2023: Grebnev & Mounika win Gold, Kushagra & Bhagyashree Silver, Manish & Bristy Bronze

@ 16/09/2023 by Shahid Ahmed (en)
Armageddon Championship Series 2023 Grand Finale: Bibisara loses to Humpy 1-2

@ 16/09/2023 by Shahid Ahmed (en)
Tata Steel Asian Junior 2023: Grebnev & Tejaswini clinch Gold, Aswath & Bristy Silver, Rohith & Mounika Bronze

@ 16/09/2023 by Shahid Ahmed (en)
Armageddon Grand Finale 2023: Gukesh beats So 2-0

@ 15/09/2023 by Shahid Ahmed (en)
Chess in Lakecity invites you to 8th N L Pandiyar Memorial Rating Open 2023

@ 15/09/2023 by Shahid Ahmed (en)
Velammal Nexus felicitates Gukesh and Praggnanandhaa with ₹20 lacs cash award each

@ 15/09/2023 by Shahid Ahmed (en)
Tata Steel Asian Junior 2023 R8: Tejaswini G on the verge of winning Gold

@ 15/09/2023 by Shahid Ahmed (en)
Tyler Scott wins Chubu Rapid Rating Open 2023, Deeptesh Karmalkar second

@ 14/09/2023 by Sheldon Donaldson (en)
Harikrishnan A Ra clinches VHNSN College Rapid Rating Open 2023 with a perfect 9/9

@ 14/09/2023 by R Anantharam (en)
Tata Steel Asian Junior 2023 R7: Rohith Krishna and Aswath join Grebnev at the top

@ 14/09/2023 by Shahid Ahmed (en)
सौरभ चौबे नें जीता खेलो चैस इंडिया रैपिड का खिताब

@ 13/09/2023 by Niklesh Jain (hi)
Kunal M and Bharath Subramaniyam win GM Chess 1st Rapid and Blitz Rating Open 2023

@ 13/09/2023 by Shahid Ahmed (en)
New: Master Class Vol.16: Judit Polgar

@ 13/09/2023 by ChessBase Shop (en)
Tata Steel Asian Junior 2023 R5-6: Tejaswini, Mrittika and Bristy in a three-way lead

@ 13/09/2023 by Shahid Ahmed (en)
एंजेला नें जीता खेलो चैस इंडिया ब्लिट्ज़ का खिताब

@ 12/09/2023 by Niklesh Jain (hi)
Kaustuv Kundu becomes the latest International Master of India

@ 12/09/2023 by Shahid Ahmed (en)
Mitrabha Guha dominates Tata Steel Chess Festival 2023 Blitz Open

@ 12/09/2023 by Shahid Ahmed (en)
GM 2034 - Will Meghalaya chess get its first GM in 10 years?

@ 12/09/2023 by Sagar Shah (en)
Tata Steel Asian Junior 2023 R4: Liyanage Ranindu Dilshan goes on a king hunt

@ 12/09/2023 by Shahid Ahmed (en)
Alexander Grischuk wins Tata Steel India 2023 Blitz, Praggnanandhaa third

@ 11/09/2023 by Shahid Ahmed (en)
How the world reacted to Praggnanandhaa's silver medal finish at World Cup 2023

@ 11/09/2023 by Sneha Tiwari (en)
Tata Steel Asian Junior 2023 R2-3: Mounika and Rindhiya score a hat-trick

@ 11/09/2023 by Shahid Ahmed (en)
Subhayan Kundu wins 5th Sant Adrià Open 2023, Franco Valencia Angela second

@ 10/09/2023 by Shahid Ahmed (en)
Tata Steel Asian Junior 2023 R1: Swara Lakshmi too sharp for Mrudul

@ 09/09/2023 by Shahid Ahmed (en)
Mayank Chakraborty clinches Gold at Tata Steel Asian Junior Open Rapid 2023, Silver for Jyothsna and Mrudul Bronze among Girls

@ 09/09/2023 by Shahid Ahmed (en)
Tata Steel India 2023 Blitz R1-9: Praggnanandhaaa gains sole lead, Vidit in pursuit

@ 08/09/2023 by Shahid Ahmed (en)
FIDE World Women's Team 2023 R3-4: Indian women on the brink of elimination

@ 08/09/2023 by Shahid Ahmed (en)
Maxime Vachier-Lagrave dominates Tata Steel India 2023 Rapid, Praggnanandhaa third

@ 08/09/2023 by Shahid Ahmed (en)
Vishy Anand inaugurates Tata Steel Asian Junior Open and Girls 2023

@ 07/09/2023 by Shahid Ahmed (en)
Baadur Jobava dominates Riga Technical University Open 2023 E Opening Blitz, Nitish Belurkar second

@ 07/09/2023 by Shahid Ahmed (en)
FIDE World Women's Team 2023 R1-2: A mixed start for India

@ 07/09/2023 by Shahid Ahmed (en)
Tata Steel India 2023 Rapid R4-6: MVL emerges sole leader, A relatively good day for Vidit

@ 07/09/2023 by Shahid Ahmed (en)
टाटा स्टील इंडिया रैपिड : मकसीम नें बनाई एकल बढ़त

@ 06/09/2023 by Niklesh Jain (hi)
Shrayan Majumder clinches Tata Steel Chess Festival 2023 Rating Open convincingly

@ 06/09/2023 by Shahid Ahmed (en)
Harika will spearhead India at FIDE World Women's Team Championship 2023

@ 06/09/2023 by Shahid Ahmed (en)
Tata Steel India 2023 Rapid R1-3: Gukesh shows why he is India no.1 with majestic play against Harikrishna

@ 06/09/2023 by Shahid Ahmed (en)
Kartavya Anadkat dominates Rotary Thane Midtown Rapid Rating Open 2023

@ 05/09/2023 by Shahid Ahmed (en)
Wenjun Ju conquers Tata Steel India 2023 Women Blitz, Humpy second and Harika third

@ 05/09/2023 by Shahid Ahmed (en)
टाटा स्टील इंडिया ब्लिट्ज़ - हरिका नें दिखाया दम

@ 04/09/2023 by Niklesh Jain (hi)
Mitrabha Guha wins 1st JK's ECA One Day Rapid Rating Open 2023

@ 04/09/2023 by Shahid Ahmed (en)
Tata Steel India 2023 Women Blitz R1-9: Harika and Wenjun are the coleaders

@ 03/09/2023 by Shahid Ahmed (en)
Karthikeyan Murali clinches 1st Imaweb Trophy GM Tournament 2023

@ 03/09/2023 by Shahid Ahmed (en)
New: ChessBase Magazine #215

@ 03/09/2023 by ChessBase Shop (en)
The 'Dawn of Divya Deshmukh era' starts with a thumping triumph at Tata Steel India 2023 Women Rapid

@ 02/09/2023 by Shahid Ahmed (en)
Nikolas Theodorou triumphs at Summer Chess Classic 2023, Raunak Sadhwani second

@ 02/09/2023 by Shahid Ahmed (en)
Tata Steel India 2023 Women Rapid R4-6: Divya Deshmukh domination continues

@ 02/09/2023 by Shahid Ahmed (en)
Reza Mahdavi dominates 29th Abu Dhabi Chess Festival Juniors U16 2023, Mayank Chakraborty second

@ 01/09/2023 by Shahid Ahmed (en)
Omar Almeida Quintana wins 47th Badalona City Open 2023, Kaustuv Kundu second

@ 01/09/2023 by Shahid Ahmed (en)
Gukesh dethrones Vishy Anand's 37-year-long reign as India no.1 officially, also becomes World no.8

@ 01/09/2023 by Shahid Ahmed (en)
Tata Steel India 2023 Women Rapid R1-3: Divya and Vantika dazzle!

@ 31/08/2023 by Shahid Ahmed (en)
Visakh triumphs at Leça Blitz Open 2023, Vignesh second and Harshit Raja third

@ 31/08/2023 by Shahid Ahmed (en)
हम्पी - वेंजून की टक्कर से शुरू होगा टाटा स्टील इंडिया रैपिड

@ 30/08/2023 by Niklesh Jain (hi)
Iniyan wins 27th Creon Open 2023, Bharath Subramaniyam second

@ 30/08/2023 by Shahid Ahmed (en)
Anurag Jaiswal convincingly clinches Chess for Everyone Rating Open 2023 in Jharkhand

@ 30/08/2023 by Shahid Ahmed (en)
India's strongest tournament - Tata Steel Chess India 2023 starts earlier this year

@ 30/08/2023 by Shahid Ahmed (en)
Azumi Sakai and Hiroshi Manabe are Japan Women and Senior Champions 2023

@ 29/08/2023 by Mayur Gondhalekar (en)
New: Fabien Libiszewski: The surprising Janowski Variation (3...a6) in the Queen's Gambit Declined

@ 29/08/2023 by ChessBase Shop (en)
WR Chess clinches FIDE World Rapid Team 2023 with a round to spare, Freedom second and MGD1 third

@ 29/08/2023 by Shahid Ahmed (en)
Dinesh Rajan M wins 29th Abu Dhabi Chess Festival Open B Below 2000 Rating 2023, Sham R second

@ 28/08/2023 by Shahid Ahmed (en)
Max Warmerdam dominates Dutch Open 2023, Prraneeth Vuppala second, Sidhant Mohapatra third

@ 28/08/2023 by Shahid Ahmed (en)
FIDE World Rapid Team 2023 R5-8: WR Chess increases their sole lead, Praggnanandhaa wins four in-a-row

@ 28/08/2023 by Shahid Ahmed (en)
मैंने नहीं सोचा था कैंडिडैट में होगा चयन " प्रज्ञानन्दा

@ 27/08/2023 by Niklesh Jain (hi)
Sethuraman convincingly clinches 60th National Championship 2023

@ 27/08/2023 by Shahid Ahmed (en)
FIDE World Rapid Team 2023 R1-4: Aravindh and Nihal shine

@ 27/08/2023 by Shahid Ahmed (en)
This man has built a chess arena inside a park in Meghalaya- IAS Swapnil Tembe

@ 26/08/2023 by Sneha Tiwari (en)
Vladimir Fedoseev wins 29th Abu Dhabi Masters 2023, Aravindh Chithambaram third

@ 26/08/2023 by Shahid Ahmed (en)
Anand, Vidit, Arjun, Nihal, Praggnanandhaa, Harikrishna, Gukesh, Harika and many Indians set to play at the inaugural FIDE World Rapid Team Championship 2023

@ 26/08/2023 by Shahid Ahmed (en)
60th National Championship 2023 R10: It's a one-man Sethuraman show

@ 26/08/2023 by Shahid Ahmed (en)
The super coach who has helped India create 10 GMs - Aleksander Goloshchapov

@ 25/08/2023 by Sneha Tiwari (en)
60th National Championship 2023 R9: Sethuraman inches closer to a triumph

@ 25/08/2023 by Shahid Ahmed (en)
Vignesh N R wins 11th Pontevedra Masters 2023, Sarayu Velpula scores IM, WGM and WIM-norm, finishes second

@ 24/08/2023 by Shahid Ahmed (en)
29th Abu Dhabi Masters 2023 R8: Prraneeth Vuppala wins five in-a-row

@ 24/08/2023 by Shahid Ahmed (en)
60th National Championship 2023 R8: Sethuraman maintains his sole lead

@ 24/08/2023 by Shahid Ahmed (en)
Vrashank Chouhan and Dakshita Kumawat are Rajasthan State Junior Under-19 Open and Girls 2023 Champions

@ 23/08/2023 by Shahid Ahmed (en)
29th Abu Dhabi Masters 2023 R7: Rathanvel's bravado against Artemiev

@ 23/08/2023 by Shahid Ahmed (en)
60th National Championship 2023 R7: Neelash Saha swerves Abhijeet Gupta

@ 23/08/2023 by Shahid Ahmed (en)
The life story of Praggnanandhaa in 120 pictures: From a talent to a Candidate

@ 22/08/2023 by Sagar Shah (en)
29th Abu Dhabi Masters 2023 R6: Fedoseev and Xiangyu maintain their joint lead

@ 22/08/2023 by Shahid Ahmed (en)
60th National Championship 2023 R6: Sethuraman emerges sole leader 6/6

@ 22/08/2023 by Shahid Ahmed (en)
29th Abu Dhabi Masters 2023 R5: Aravindh crushes Changren

@ 21/08/2023 by Shahid Ahmed (en)
60th National Championship 2023 R5: Sethuraman, Abhimanyu, Deep and Mitrabha in a four-way lead 5/5

@ 21/08/2023 by Shahid Ahmed (en)
8-year-old Alankrita Sharma dominates Smart Girls Rating Tournament 2023 Jammu

@ 20/08/2023 by Shahid Ahmed (en)
सेंट अदरिया इंटरनेशनल : शुभयान बने विजेता , एंजेला उपविजेता

@ 20/08/2023 by Niklesh Jain (hi)
29th Abu Dhabi Masters 2023 R4: Hari Madhavan wins a wild game against Kobalia

@ 20/08/2023 by Shahid Ahmed (en)
60th National Championship 2023 R4: Praveen Kumar astonishes Akash

@ 20/08/2023 by Shahid Ahmed (en)
Aditya S Samant becomes India's 83rd and Maharashtra's 12th Grandmaster

@ 19/08/2023 by Shahid Ahmed (en)
29th Abu Dhabi Masters 2023 R3: Rathanvel swindles Jaime to score a hat-trick

@ 19/08/2023 by Shahid Ahmed (en)
60th National Championship 2023 R3: Dhananjay causes knightmare for Abhijeet Gupta

@ 19/08/2023 by Shahid Ahmed (en)
खेलो चैस इंडिया आर सत्यमूर्ति मेमोरियल रैपिड और ब्लिट्ज 9-10 सितंबर को

@ 19/08/2023 by Niklesh Jain (hi)
29th Abu Dhabi Masters 2023 R2: Sanket does a king march against Ahmad

@ 18/08/2023 by Shahid Ahmed (en)
60th National Championship 2023 R1-2: Balkishan upsets P Karthikeyan

@ 18/08/2023 by Shahid Ahmed (en)
China on the verge of winning FIDE World Youth U16 Olympiad 2023

@ 18/08/2023 by Shahid Ahmed (en)
29th Abu Dhabi Masters 2023 R1: Divya Deshmukh stuns Pranav Anand

@ 17/08/2023 by Shahid Ahmed (en)
The most valuable chess guestbook ever

@ 17/08/2023 by Sneha Tiwari (en)
Devesh Anand Naik dominates Goa State Senior Rating 2023 with a perfect 9/9

@ 16/08/2023 by Shahid Ahmed (en)
World Youth U16 Olympiad 2023 R4-5: India victorious over England 3.5-0.5, draws against Romania

@ 16/08/2023 by Shahid Ahmed (en)
Harsh Suresh wins Muralimohan Memorial 2nd Capa Chess Academy Rapid Rating Open 2023

@ 15/08/2023 by Shahid Ahmed (en)
World Youth U16 Olympiad 2023 R2-3: India bounces back against Georgia 3-1

@ 15/08/2023 by Shahid Ahmed (en)
Sneha Waykar - National and Asian ChessBoxing champion 2023

@ 14/08/2023 by Sneha Tiwari (en)
Hans Niemann wins Uralsk Open 2023, Sethuraman second

@ 14/08/2023 by Shahid Ahmed (en)
World Youth U16 Olympiad 2023 R1: India scores an emphatic victory over Uganda 1: 3.5-0.5

@ 14/08/2023 by Shahid Ahmed (en)
Is an Indian confirmed to play at the FIDE Candidates 2024?

@ 14/08/2023 by Sagar Shah (en)
Himal Gusain clinches 9th Ciudad de Oviedo Open 2023

@ 13/08/2023 by Shahid Ahmed (en)
Daniel King's new book - How to Win at Chess: From First Moves to Checkmate

@ 12/08/2023 by Sneha Tiwari (en)
Madhavansh Mittal wins Chess for Everyone Rating Open 2023 in Jammu

@ 12/08/2023 by Shahid Ahmed (en)
Sharan Rao becomes the latest International Master of India

@ 11/08/2023 by Shahid Ahmed (en)
Raunak Sadhwani triumphs at Serbia Open 2023 Masters

@ 10/08/2023 by Shahid Ahmed (en)
Velammal MHS Mogappair clinch Gold at World Schools Team U-12, Bronze for Velammal VA in U-18 2023

@ 09/08/2023 by Shahid Ahmed (en)
Sammed Shete clinches Zadar Chess Festival 2023, Bhakti Kulkarni third

@ 08/08/2023 by Shahid Ahmed (en)
Aoshima Mirai wins Japan Chess Classic 2023

@ 08/08/2023 by Sheldon Donaldson (en)
What to get at the Mega Mid-year ChessBase India Sale 2023

@ 06/08/2023 by Himank Ghosh (en)
Laxman clinches 2nd Athens of the East Blitz Rating Open 2023

@ 05/08/2023 by Shahid Ahmed (en)
Gukesh reaches 2756 Elo, surpasses Vishy Anand as the new India no.1

@ 04/08/2023 by Sagar Shah (en)
Kartavya Anadkat wins SLAN First International Open FIDE Rated Chess Tournament 2023

@ 02/08/2023 by Sneha Tiwari (en)
Kartik, Ayush and Kartavya are the winners of 16th G H Raisoni Memorial Chess Festival 2023

@ 02/08/2023 by Shahid Ahmed (en)
47वां विला दे सिट्जस : क्यूबा के डीलन बने विजेता भारत के कौस्तुव को पाँचवाँ स्थान

@ 01/08/2023 by Niklesh Jain (hi)
​ Abu Dhabi International Chess starts in 2 weeks!

@ 01/08/2023 by Sneha Tiwari (en)
Himal Gusain wins 14th Vaujany Open 2023

@ 31/07/2023 by Shahid Ahmed (en)
Vishnu wins Golden Jubilee of Sivakasi Chess Club, NPSS Rathina Nadar - Dr. N Mahalingam Rating Open 2023

@ 30/07/2023 by R Anantharam (en)
The reason why Pravaha Foundation is spending Rs.2 crores (US$243k) for chess

@ 29/07/2023 by Sneha Tiwari (en)
Nikita Khoroshev wins Issykkul Open 2023, Aradhya Garg second

@ 29/07/2023 by Shahid Ahmed (en)
Indian chess community on Praggnanandhaa crossing 2700 Elo at the age of 17 years

@ 29/07/2023 by Sagar Shah (en)
Deep Sengupta wins 22nd Najdorf Memorial 2023

@ 28/07/2023 by Shahid Ahmed (en)
ईरान की खिलाड़ी सारा खादेम को स्पेन ने दी नागरिकता

@ 28/07/2023 by Niklesh Jain (hi)
Xiangzhi Bu triumphs at 56th Biel MTO 2023, Aryan Chopra second

@ 28/07/2023 by Shahid Ahmed (en)
Arjun Kalyan wins Chairman's Trophy Rapid Rating Open 2023

@ 28/07/2023 by Shahid Ahmed (en)
अब 1400 से शुरू हो सकती है फीडे रेटिंग

@ 27/07/2023 by Niklesh Jain (hi)
56th Biel MTO R9: Aditya Samant becomes India's 83rd Grandmaster

@ 27/07/2023 by Shahid Ahmed (en)
A union made in the world of 64 squares: Hikaru Nakamura and Atousa Pourkashiyan are now married!

@ 27/07/2023 by Sneha Tiwari (en)
Sebastian Bogner clinches 96th Paris IdF Masters 2023, Harshavardhan second and Karthik Venkataraman third

@ 26/07/2023 by Shahid Ahmed (en)
56th Biel MTO R8: Aditya Samant on the verge of becoming India's next GM

@ 26/07/2023 by Shahid Ahmed (en)
IM Kushagra Mohan and Shriraj Bhosale: The Winners of the 4th edition of Pursue Your Chess Scolarship

@ 25/07/2023 by Sneha Tiwari (en)
Meet Tejas Tiwari, the youngest FIDE-rated player!

@ 25/07/2023 by Niklesh Jain (en)
दुनिया का सबसे कम उम्र का फीडे रेटेड खिलाड़ी - तेजस तिवारी

@ 25/07/2023 by Niklesh Jain (hi)
Kartavya Anadkat dominates 5th Ayodhana Rating Open 2023 with a perfect 9/9

@ 25/07/2023 by Shahid Ahmed (en)
Yevgeniy Roshka wins 42nd St. Veiter Jacques-Lemans Open 2023, Sharan Rao second

@ 25/07/2023 by Shahid Ahmed (en)
56th Biel MTO R7: Aditya Samant destroys Daniil Yuffa

@ 25/07/2023 by Shahid Ahmed (en)
अस्ताना में भारत के आदित्य मित्तल बने विजेता

@ 24/07/2023 by Niklesh Jain (hi)
Aditya Mittal victorious at Astana Zhuldyzdary Open 2023

@ 24/07/2023 by Shahid Ahmed (en)
Wenjun Ju becomes Women's World Champion for the fourth time

@ 24/07/2023 by Shahid Ahmed (en)
56th Biel MTO R6: Aryan, Pranav, Aditya and Vantika in a ten-way pursuit

@ 24/07/2023 by Shahid Ahmed (en)
Arshiya Das from Tripura wins the S. Krishnan Scholarship of Rs.50,000

@ 23/07/2023 by Sneha Tiwari (en)
Leelajai Krishna N outstanding at 16th Paracin Open B 2023, Pranesh clinches Blitz, Ethan Vaz second

@ 23/07/2023 by Shahid Ahmed (en)
Arjun Erigaisi superb at 56th Biel GMT Blitz 2023 with a 2864 performance, now World no.17

@ 23/07/2023 by Shahid Ahmed (en)
जू वेंजून फिर से बनी विश्व चैम्पियन

@ 22/07/2023 by Niklesh Jain (hi)
23वां संत मार्टी इंटरनेशनल : अतुल दहाले को इंटरनेशनल नार्म

@ 22/07/2023 by Niklesh Jain (hi)
Priyanshu Patil wins Late Ramesh Vinayakrao Kotwal Memorial Rapid Rating Open 2023

@ 22/07/2023 by Shahid Ahmed (en)
India bags seven Gold medals at Asian Schools Chess Championships 2023

@ 22/07/2023 by Shahid Ahmed (en)
56th Biel MTO R5: Vantika Agrawal makes a strong start 4/5

@ 22/07/2023 by Shahid Ahmed (en)
Kartavya Anadkat conquers 5th Kamlaram Welfare Society Rapid Rating Open 2023

@ 21/07/2023 by Shahid Ahmed (en)
56th Biel MTO R4: Kashish Jain and Ajay Krishna shine in contrasting victories

@ 21/07/2023 by Shahid Ahmed (en)
56th Biel GMT R2: Arjun Erigaisi misses against David Navara

@ 20/07/2023 by Shahid Ahmed (en)
Celebrate International Chess Day at the Indore ChessBase India Chess Club!

@ 20/07/2023 by Himank Ghosh (en)
The vision of Lichess and its founder Thibault Duplessis

@ 20/07/2023 by Sneha Tiwari (en)
Praggnanandhaa triumphs at V Géza Hetényi Memorial 2023 with a 2833 performance

@ 20/07/2023 by Shahid Ahmed (en)
Giga Quparadze wins 7th Batumi Municipality Cup Open 2023, Aradhya Garg second

@ 19/07/2023 by Shahid Ahmed (en)
Praggnanandhaa on the verge of winning V Géza Hetényi Memorial 2023

@ 19/07/2023 by Shahid Ahmed (en)
56th Biel MTO R2: Harikrishnan's passed pawns too strong for Meshkovs

@ 19/07/2023 by Shahid Ahmed (en)
Kushagra Mohan wins Masthanaiah Chess World Rapid Rating Open 2023

@ 18/07/2023 by Shahid Ahmed (en)
Nashik Chess Club: A positive step towards Chess growth

@ 18/07/2023 by Sneha Tiwari (en)
एंजेला नें जीता खेलो चैस इंडिया सनडे मास्टर्स ब्लिट्ज

@ 17/07/2023 by Niklesh Jain (hi)
Ameya Audi amazing at České Budějovice Chess Festival Open 2023

@ 17/07/2023 by Shahid Ahmed (en)
Pranav Anand dominates 56th Biel Chess Festival Rapid Open 2023

@ 17/07/2023 by Shahid Ahmed (en)
Yi Xu wins Thailand Open 2023 Masters, Diptayan Ghosh second

@ 17/07/2023 by Shahid Ahmed (en)
Shadhursshaan clinches 1st Dhoni's Trophy Rating Open 2023

@ 16/07/2023 by Shahid Ahmed (en)
56th Biel GMT 2023: Yangyi Yu dominates Accentus Chess960

@ 16/07/2023 by Shahid Ahmed (en)
The most talented 8-year-old in the world right now - Bodhana Sivanandan!

@ 15/07/2023 by Sneha Tiwari (en)
Sharan Rao wins 2nd Georgi Rakovski Chess Festival Below 2400 Rating Tournament 2023

@ 15/07/2023 by Shahid Ahmed (en)
Winning the ChessBoxing Asian Championships and World Cup - Nongsha Angom

@ 15/07/2023 by Sneha Tiwari (en)
क्या वेंजून बचा पाएँगी अपना विश्व खिताब ?

@ 14/07/2023 by Niklesh Jain (hi)
Abhijeet Gupta wins Orillas de Mar Open 2023

@ 14/07/2023 by Shahid Ahmed (en)
New: Mihail Marin: Power Strategy 3 - From the middlegame to the endgame

@ 14/07/2023 by ChessBase Shop (en)
Velammal MHS Mogappair & Velammal V A are the 1st National Schools Team U-12 & U-18 Champions

@ 14/07/2023 by Shahid Ahmed (en)
ये तो होना ही था ! प्रज्ञानन्दा हुए 2700 के पार

@ 13/07/2023 by Niklesh Jain (hi)
India wins 22 medals at Western Asian Youth Chess Championships 2023

@ 13/07/2023 by Shahid Ahmed (en)
Ram S Krishnan wins Sivakasi Chess Club NPSS Rathina Nadar Dr. N Mahalingam Rapid Rating Open 2023

@ 13/07/2023 by R Anantharam (en)
When Arjun Erigaisi took on 8 opponents in his first ever blindfold simul

@ 13/07/2023 by Sagar Shah (en)
Novendra Priasmoro wins 8th Johor International Open 2023 Masters, Diptayan Ghosh second

@ 12/07/2023 by Peter Long (en)
Neelash Saha clinches 35th All India Railway Individual Championship 2023 on his debut

@ 12/07/2023 by Shahid Ahmed (en)
Ferenc Berkes wins 2nd Rigo Janos Memorial Open 2023, Harsh Suresh second

@ 12/07/2023 by Shahid Ahmed (en)
Integral Coach Factory dominates 35th All India Railway Team Championship 2023

@ 11/07/2023 by Shahid Ahmed (en)
Padmini Rout becomes five times National Women champion by convincingly clinching the 49th edition

@ 11/07/2023 by Shahid Ahmed (en)
पद्मिनी 5वीं बार बनी नेशनल सीनियर चैम्पियन

@ 11/07/2023 by Niklesh Jain (hi)
मैगनस कार्लसन नें जीता सुपरयूनाइटेड रैपिड - ब्लिट्ज़ का खिताब

@ 10/07/2023 by Niklesh Jain (hi)
Pier Luigi Basso wins 14th Forni di Sopra Dolomites Open 2023, Deepan Chakkravarthy third

@ 10/07/2023 by Shahid Ahmed (en)
Magnus Carlsen conquers SuperUnited Rapid and Blitz 2023 with three rounds to spare, Gukesh impresses

@ 10/07/2023 by Shahid Ahmed (en)
49th National Women 2023 is poised for an exciting finish

@ 10/07/2023 by Shahid Ahmed (en)
देवांश सिंह नें जीता तीसरा खेलो चैस इंडिया ब्लिट्ज़

@ 10/07/2023 by Niklesh Jain (hi)
Stev Bonhage: The man behind the camera

@ 09/07/2023 by Sneha Tiwari (en)
Ojasya Saxena dominates Summer Cup Classical Below 1600 Rating Tournament 2023

@ 09/07/2023 by Shahid Ahmed (en)
SuperUnited R&B 2023 Day 4: Maximus Magnus wrecks the field, scores a perfect 9/9

@ 09/07/2023 by Shahid Ahmed (en)
49th National Women 2023 R9: Mary escapes against Mrudul

@ 09/07/2023 by Shahid Ahmed (en)
Sammed Jaykumar Shete dominates Nipani Grand Rapid Rating Open 2023

@ 08/07/2023 by Shahid Ahmed (en)
SuperUnited R&B 2023 Day 3: Gukesh beats Anand in their first-ever tournament face off

@ 08/07/2023 by Shahid Ahmed (en)
49th National Women 2023 R8: Bhakti Kulkarni still in sole lead

@ 08/07/2023 by Shahid Ahmed (en)
New: ChessBase Magazine #214

@ 07/07/2023 by ChessBase Shop (en)
SuperUnited R&B 2023 Day 2: Is Magnus Carlsen's invincibility waning?

@ 07/07/2023 by Shahid Ahmed (en)
सुपर यूनाइटेड रैपिड & ब्लिट्ज़ D2 : कार्लसन से हारे आनंद पर सयुंक्त बढ़त कायम

@ 07/07/2023 by Niklesh Jain (hi)
49th National Women 2023 R7: Bhakti Kulkarni gains sole lead

@ 07/07/2023 by Shahid Ahmed (en)
सुपर यूनाइटेड रैपिड & ब्लिट्ज़ : आनंद नें बनाई बढ़त

@ 06/07/2023 by Niklesh Jain (hi)
8th Johor International Chess Open 2023 begins

@ 06/07/2023 by Peter Long (en)
SuperUnited R&B 2023 Day 1: Vishy Anand emerges early sole leader

@ 06/07/2023 by Shahid Ahmed (en)
49th National Women 2023 R6: Divya and Srija implode against Soumya and Bhakti

@ 06/07/2023 by Shahid Ahmed (en)
Gukesh to face Magnus Carlsen in the first round of SuperUnited Rapid and Blitz 2023

@ 05/07/2023 by Shahid Ahmed (en)
Wenjun Ju starts her Women's World Championship defense against Tingjie Lei starting today

@ 05/07/2023 by Shahid Ahmed (en)
सुपर यूनाइटेड रैपिड & ब्लिट्ज़ : आनंद और गुकेश पर होगी नजर

@ 05/07/2023 by Niklesh Jain (hi)
49th National Women 2023 R5: Seven in the lead

@ 05/07/2023 by Shahid Ahmed (en)
Sharan Rao wins LJ Slovakia Below 2300 Rating Tournament 2023, Jeet Jain second

@ 04/07/2023 by Shahid Ahmed (en)
49th National Women 2023 R4: Mounika Akshaya mauls Padmini Rout

@ 04/07/2023 by Shahid Ahmed (en)
रोमांचक फाइनल में त्रिवेणी कॉन्टिनेन्टल किंग्स बनी टेक महिंद्रा ग्लोबल चैस लीग की विजेता

@ 03/07/2023 by Niklesh Jain (hi)
Sportland NRW Cup 2023: Karthik Venkataraman second, Sparkassen Open: Leon Luke Mendonca third

@ 03/07/2023 by Shahid Ahmed (en)
49th National Women 2023 R3: Divya Deshmukh averts a disaster against Mrittika Mallick

@ 03/07/2023 by Shahid Ahmed (en)
Jonas Buhl Bjerre wins a thriller for Triveni Continental Kings to clinch Tech Mahindra Global Chess League

@ 02/07/2023 by Shahid Ahmed (en)
Sumit Grover wins 2nd Kashmir Rating Open 2023

@ 02/07/2023 by Shahid Ahmed (en)
Frederik Svane on the verge of winning Sparkassen Chess Trophy Open 2023

@ 02/07/2023 by Shahid Ahmed (en)
49th National Women 2023 R2: Kalyani Sirin stuns Pratyusha Bodda

@ 02/07/2023 by Shahid Ahmed (en)
त्रिवेणी कॉन्टिनेन्टल किंग्स और मुंबा मास्टर्स में होगा ग्लोबल चैस लीग का फाइनल

@ 02/07/2023 by Niklesh Jain (hi)
Yash, Krishanter and Vedant win a ticket to Global Chess League Finals!

@ 01/07/2023 by Himank Ghosh (en)
Tech Mahindra GCL: Triveni Continental Kings will face upGrad Mumba Masters in the Finals

@ 01/07/2023 by Shahid Ahmed (en)
Ray Robson wins 5th Prague International Chess Festival 2023 Masters, Harikrishna third

@ 01/07/2023 by Shahid Ahmed (en)
Sparkassen Chess Trophy 2023 R7: Aryan Chopra rejoins the lead

@ 01/07/2023 by Shahid Ahmed (en)
GCL D9 : अरोनियन और टीसीके नें दिखाया दम, फाइनल की दौड़ हुई रोमांचक

@ 01/07/2023 by Niklesh Jain (hi)
49th National Women 2023 R1: Suryanshi denies Isha a full point

@ 01/07/2023 by Shahid Ahmed (en)
Tech Mahindra GCL Day 9: Aronian astounds Carlsen and Nepo, Triveni Continental Kings jump to third place

@ 30/06/2023 by Shahid Ahmed (en)
Rupesh Kumar Mishra wins Chess for Everyone Rating Open 2023 in Baikunthpur, Chhattisgarh

@ 30/06/2023 by Shahid Ahmed (en)
Sparkassen Chess Trophy 2023 R6: Donchenko emerges sole leader, Raja Rithvik draws with Michael Adams

@ 30/06/2023 by Shahid Ahmed (en)
GCL D8 : गंगाज ग्रांड मास्टर्स की वापसी ,आज साफ होगी फाइनल की तस्वीर

@ 30/06/2023 by Niklesh Jain (hi)
Will Harikrishna win Prague Masters for the second year in-a-row?

@ 30/06/2023 by Shahid Ahmed (en)
Tech Mahindra GCL Day 8: Ganges Grandmasters and Triveni Continental Kings win close battles

@ 29/06/2023 by Shahid Ahmed (en)
Vidit Gujrathi: Master Advanced Tactics and Calculations like a Super Grandmaster

@ 29/06/2023 by ChessBase Shop (en)
Sparkassen Chess Trophy 2023 R5: Leon joins Aryan and Donchenko at the top

@ 29/06/2023 by Shahid Ahmed (en)
Prague Masters 2023 R7: Ray Robson outplays Vincent Keymer, gains sole lead

@ 29/06/2023 by Shahid Ahmed (en)
GCL D7 : आनंद से करीबी मैच जीते कार्लसन,अल्पाइन वारीयर्स शीर्ष पर पहुंची

@ 29/06/2023 by Niklesh Jain (hi)
TM GCL Day 7: Carlsen wins an exquisite endgame against Anand, powers his team to the top with Pragg

@ 28/06/2023 by Shahid Ahmed (en)
Kandi Santosh Sai Karthik dominates 1st Telangana Gurukulams Below 1600 Rating Tournament 2023

@ 28/06/2023 by Shahid Ahmed (en)
Sparkassen Chess Trophy 2023 R4: Aryan and Donchenko are the coleaders 4/4

@ 28/06/2023 by Shahid Ahmed (en)
Prague Open 2023 R6: Deep in the fray

@ 28/06/2023 by Shahid Ahmed (en)
GCL D6 : जीत के साथ मुंबा मास्टर्स तीसरे स्थान पर पहुंची

@ 28/06/2023 by Niklesh Jain (hi)
Tech Mahindra GCL Day 6: Chingari Gulf Titans move up as Anand's win goes in vain

@ 27/06/2023 by Shahid Ahmed (en)
Sparkassen Chess Trophy 2023 R1-3: Aryan Chopra and Leon Luke Mendonca win three in-a-row

@ 27/06/2023 by Shahid Ahmed (en)
GCL D5 : गंगाज ग्रांड मास्टर्स के तूफान में नहीं टिके कॉन्टिनेन्टल किंग्स

@ 27/06/2023 by Niklesh Jain (hi)
Prague Open 2023 R5: Stavroula Tsolakidou emerges sole leader 5/5

@ 27/06/2023 by Shahid Ahmed (en)
Tech Mahindra GCL Day 5: Vintage Vishy strikes Aronian, Ganges Grandmasters score a gargantuan win

@ 26/06/2023 by Shahid Ahmed (en)
Vijay Shreeram P clinches 2nd SSS Rating Open 2023

@ 26/06/2023 by Shahid Ahmed (en)
Prague Open 2023 R4: Sharan Rao makes a perfect start 4/4

@ 26/06/2023 by Shahid Ahmed (en)
GCL D4 : एसजी अल्पाइन वारीयर्स नें बनाई बढ़त

@ 26/06/2023 by Niklesh Jain (hi)
Tech Mahindra GCL Day 4: SG Alpine Warriors survive Maxime carnage, Praggnanandhaa wins the decider

@ 25/06/2023 by Shahid Ahmed (en)
Prague Masters 2023 R4: Bogdan-Daniel breaks the Berlin, joins the lead with Keymer

@ 25/06/2023 by Shahid Ahmed (en)
GCL D3 : गंगाज ग्रांड मास्टर्स की लगातार तीसरी जीत

@ 25/06/2023 by Niklesh Jain (hi)
Tech Mahindra GCL Day 3: Ganges Grandmasters remain invincible, Triveni Continental Kings climb up

@ 24/06/2023 by Shahid Ahmed (en)
जीसीएल D1&2 : आनंद की गंगा ग्रांड मास्टर्स निकली सबसे आगे

@ 24/06/2023 by Niklesh Jain (hi)
Oleg Korneev wins 2nd Laimer Pfingst Open 2023, Souhardo second and ShyamSundar third

@ 24/06/2023 by Shahid Ahmed (en)
Prague Challengers 2023 R2-3: Akash misses a win against Motylev

@ 24/06/2023 by Shahid Ahmed (en)
Tech Mahindra GCL Day 2: SG Alpine Warriors succumb to the sole leader Ganges Grandmasters

@ 23/06/2023 by Shahid Ahmed (en)
Sivakasi Chess Club celebrates 50th year - Triple Tournament Treat for the Chess Lovers

@ 23/06/2023 by R Anantharam (en)
Srihari L clinches Visalakshi Arunachalam 7th SCS Rating Open 2023 with a perfect 8/8

@ 23/06/2023 by R Anantharam (en)
Tech Mahindra GCL Day 1: Vishy Anand ensures a smooth sailing for Ganges Grandmasters

@ 22/06/2023 by Shahid Ahmed (en)
शतरंज की तस्वीर बदलने आज से शुरू होगी ग्लोबल चैस लीग

@ 22/06/2023 by Niklesh Jain (hi)
The Broadcast details for Global Chess League 2023

@ 22/06/2023 by Sagar Shah (en)
Prague Masters 2023 R1: Harikrishna draws with Czech Republic no.2 Thai Dai Van Nguyen

@ 22/06/2023 by Shahid Ahmed (en)
Anand vs Anand squares off Tech Mahindra Global Chess League

@ 22/06/2023 by Shahid Ahmed (en)
8th Johor International Open kicks off from 5th July

@ 21/06/2023 by Peter Long (en)
Sethuraman S P wins Rotachess Rapid Rating Open 2023

@ 21/06/2023 by Shahid Ahmed (en)
Harikrishna set to defend his title at Prague International Chess Festival 2023 Masters

@ 21/06/2023 by Shahid Ahmed (en)
गुकेश बने जूनियर स्पीड शतरंज 2023 के विजेता

@ 21/06/2023 by Niklesh Jain (hi)
Marthandan wins 32nd CUSAT Rating Open 2023

@ 21/06/2023 by Shahid Ahmed (en)
A conversation with Mr. Chess Talk - Jeetendra Advani

@ 20/06/2023 by Himank Ghosh (en)
Creating a national champion from Scratch - a coach's perspective

@ 20/06/2023 by Sneha Tiwari (en)
Disha Patil dominates 1st Maharashtra Chess Festival Below 1600 Rating Tournament 2023

@ 19/06/2023 by Shahid Ahmed (en)
The next big thing in Sri Lankan Chess - Thehas Rithmitha

@ 19/06/2023 by Sagar Shah (en)
Diptayan Ghosh wins Professor Lim Kok Ann Open 2023

@ 19/06/2023 by Shahid Ahmed (en)
भोपाल के अश्विन नें जीता खेलो चैस इंडिया का दोहरा खिताब

@ 19/06/2023 by Niklesh Jain (hi)
Rotachess Rapid Rating Open 2023 R1-4: Haridev stuns Karthik

@ 17/06/2023 by Shahid Ahmed (en)
Kushagra Mohan wins a double at 10th Dhamso International Chess Festival 2023

@ 17/06/2023 by Shahid Ahmed (en)
Schedule and Scoring System for Tech Mahindra Global Chess League

@ 17/06/2023 by Shahid Ahmed (en)
Kartavya Anadkat dominates 1st Late Shri Dhiraj Singh Raghuvanshi Memorial Rating Open 2023

@ 16/06/2023 by Shahid Ahmed (en)
Sailesh R clinches 1st Maharashtra Chess Festival Below 2000 Rating Tournament 2023

@ 15/06/2023 by Shahid Ahmed (en)
Your chance to win a ticket to Dubai for the Tech Mahindra Global Chess League!

@ 15/06/2023 by Himank Ghosh (en)
Indrajeet Mahindrakar dominates Bhim Bahadur Tamang Memorial 5th Dolakha Rating Open 2023

@ 14/06/2023 by Shahid Ahmed (en)
Tech Mahindra Global Chess League teams and squads unveiled

@ 14/06/2023 by Shahid Ahmed (en)
A visit to God's Own Country

@ 14/06/2023 by Aditya Sur Roy (en)
Harshad and Harikrishnan triumph at 1st Kanyakumari Parents Forum Rapid and Blitz Rating Open 2023

@ 13/06/2023 by Shahid Ahmed (en)
Harikrishna wins French Top 16 for Asnières le Grand Échiquier

@ 13/06/2023 by Shahid Ahmed (en)
Shayan Noushad Ibrahim clinches Gold at World Cadet Rapid U-8 Open, Bronze for Sharvaanica among Girls

@ 13/06/2023 by Shahid Ahmed (en)
Grandmaster Chess Training Festival at Udaipur by Kingdom of Chess

@ 12/06/2023 by Chandrajeet Rajawat (en)
Rounak Pathak wins Elegant 36th Below 1850 Rating Tournament 2023

@ 12/06/2023 by Shahid Ahmed (en)
Divya Deshmukh Golden, Silver for Mary Ann Gomes at Asian Continental Women 2023

@ 12/06/2023 by Shahid Ahmed (en)
नाकामुरा नें जीता नॉर्वे शतरंज, बने विश्व नंबर 2, तीसरे स्थान पर रहे गुकेश

@ 11/06/2023 by Niklesh Jain (hi)
S Rohith Krishna aces 2nd Maharashtra GM Open 2023

@ 11/06/2023 by Shahid Ahmed (en)
Divya Deshmukh eyes Gold at Asian Continental Women 2023

@ 11/06/2023 by Shahid Ahmed (en)
New: Christian Bauer - The Alekhine revitalised

@ 10/06/2023 by ChessBase Shop (en)
Nakamura wins 11th Norway Chess 2023 in a photo finish, Gukesh third

@ 10/06/2023 by Shahid Ahmed (en)
Asian Continental 2023 R7: Divya Deshmukh takes a full-point lead

@ 09/06/2023 by Himank Ghosh (en)
Asian Continental 2023 R6: Tenacious Mary topples top seed Munguntuul

@ 09/06/2023 by Shahid Ahmed (en)
11th Norway Chess 2023 R8: Gukesh crushes Tari, now World no.13

@ 09/06/2023 by Shahid Ahmed (en)
S Rohith Krishna on the verge of winning 2nd Maharashtra GM Open 2023

@ 08/06/2023 by Shahid Ahmed (en)
नॉर्वे शतरंज 2023 : क्या गुकेश बनाएँगे शीर्ष 3 में जगह

@ 08/06/2023 by Niklesh Jain (hi)
Vidit Gujrathi and Raunak Sadhwani win the Maharashtra Challenge Match 2023

@ 08/06/2023 by Shahid Ahmed (en)
Asian Continental 2023 R5: Mary Ann joins Divya at the top

@ 08/06/2023 by Shahid Ahmed (en)
2nd Maharashtra GM 2023 R9: S Rohith Krishna emerges sole leader

@ 07/06/2023 by Shahid Ahmed (en)
Harikrishnan clinches May Day Celebration Rapid Rating Open 2023

@ 07/06/2023 by Shahid Ahmed (en)
Diptayan Ghosh and Sammed Shete win 1st RCPP Rapid and Blitz Rating Open 2023

@ 07/06/2023 by Shahid Ahmed (en)