Online Olympiad Day 2: India loses two critical games due to power failure
Online Chess at the highest level is a new concept that has been introduced in the sport because of Covid-19. The FIDE Online Olympiad is showing issues faced by players, which they normally would not encounter during an over the board tournament. In their game against Mongolia, Indian team was leading and was very close to victory. At that very moment both Vidit Gujrathi and Koneru Humpy lost to their respective opponents on time. What happened? Did they lose their internet connection? ChessBase India brings you the entire story along with the report for day two of the FIDE Online Olympiad 2020.
When you are playing an event online, you are facing two opponents at the same time:
1. Your actual opponent
2. Your internet connection
What happened in the sixth round of Pool A of the Online Olympiad 2020 was nothing short of unbelievable. India was leading the match against Mongolia with a score of 3-1. At this point Humpy was better in her game and Vidit also had a positional edge. It seemed like we would score 4.5-1.5 or in the worst case scenario 4-2. However all of a sudden Humpy lost her internet connection and her time ran out and the exact same thing happened with Vidit as well. Before you even knew it the scores were tied 3-3 and India lost a critical match point. Check out the final positions in the game of Humpy and Vidit.
Batkhuyag Munguntuul vs Koneru Humpy
White has taken on d5 with her queen and after recapturing Humpy would have been a pawn up. Black is clearly better and Humpy had good chances to either win or draw. She lost her internet connection at this point.
Sumiya Bilguun vs Vidit Gujrathi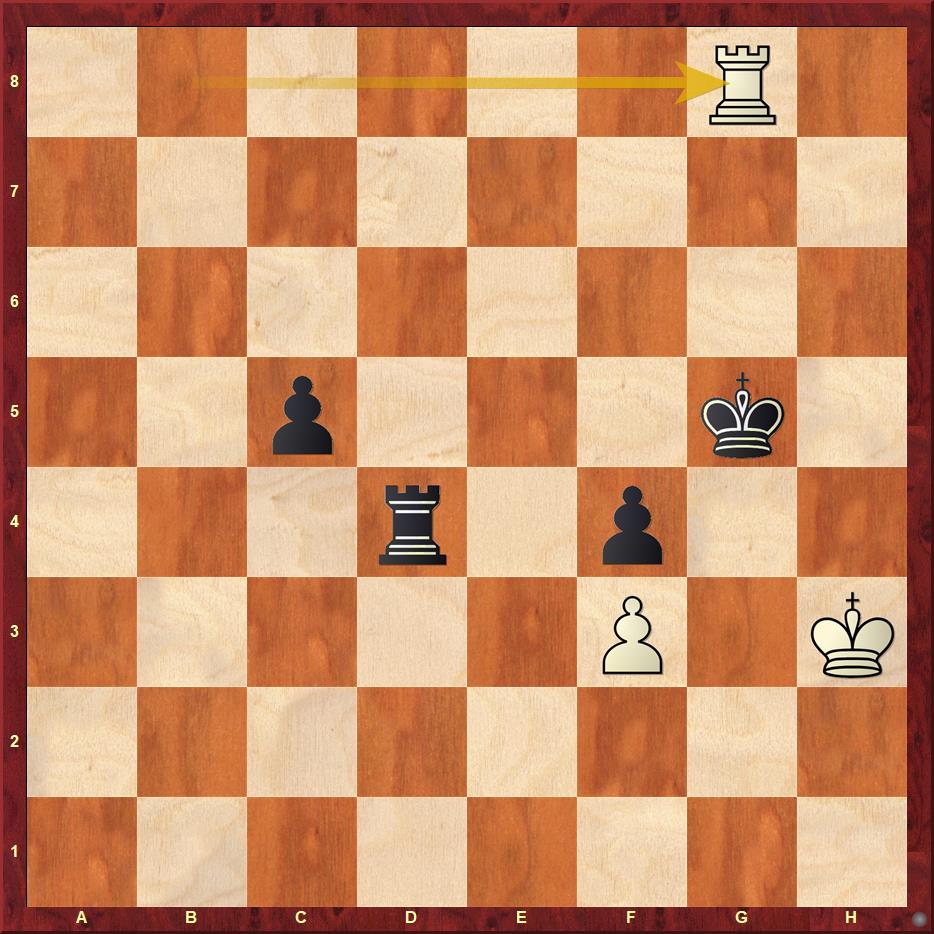 Vidit is a pawn up, but the position is drawn after Kf5 Rf8+ Ke5 and Kg4! After White gave the check on g8 (in the above position) Vidit lost the game on time. This meant that both Humpy and Vidit games which minimally would have yielded one point out of two, in the end gave us no points. That's the reason why the match ended in a 3-3 draw.
ChessBase India got in touch with Bharat Singh Chauhan who said, "I have got to know that the issue faced by players was not about internet. It was power failure. Both Vidit and Humpy experienced power failure and while both of them have inverters at their place, it takes a few seconds for the internet to restart and because of this they lost their games." What is the solution to this issue? How can it be ensured that this does not happen again. "I made a call to Vidit and Humpy and have offered them to play their remaining games from Taj Hotel in Nashik and Vijaywada. These five star hotels usually have uninterrupted internet services. All the costs for the same will be borne by the Federation."
Indian captain Vidit Gujrathi speaking to ChessBase India said, "I appreciate the help offered from Bharat Singh. I will play tomorrow's games from my home. The team and I will give my best tomorrow and we are positive that we will reach the next stage. The games will then begin from the 27th of August and it will give me time to go to the Hotel and check the new environment and make sure that everything is fine. Humpy is also facing a unique situation of internet loss due to power failure. Although she has the generator facility, the main internet provider station itself shuts down due to the power failure. She loses her connection, even though she has made all the appropriate arrangements."
Round 4: India beats Indonesia with a score of 4.5-1.5
The match with Indonesia turned out to be much more tense than expected. Vishy Anand made a quick draw against Susanto Megaranto. It was a surprising decision because Anand not only had a more pleasant position but was also ahead in time. Bhakti Kulkarni got a winning position and led the game to its logical conclusion. With four games to go the score was 1.5-0.5 in India's favour. But things didn't look great on other boards. Harika was completely lost against Irene Sukandar, Vantika Agrawal also had a minus position against Ummi Fisabilillah. Praggnanandhaa was pressing, but Vidit's slightly better position had converted into a bad one for him. Things were looking bleak for team India, when one by one all results started to pan out in our favour.
Irine Sukandar vs Harika Dronavalli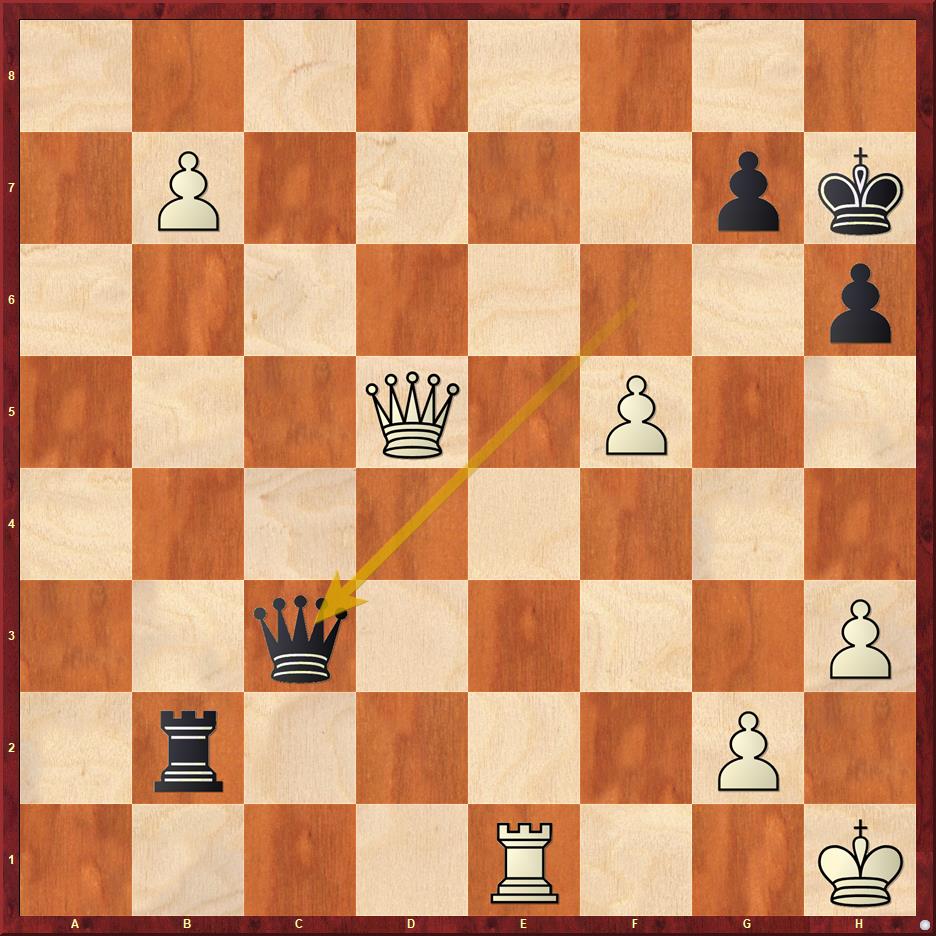 All that White had to do here was to play Qe6 and threaten Qg6 followed by Re8# However Irine went completely wrong with Re8. Now Harika could have mated her opponent with Qc1+ Kh2 Qf4+ followed by Rb1# However, Harika missed her chance and played Rb1+ Kh2 Qc7+ This gave White the chance to interpose with her queen and she played Qe5. The queens were exchanged, the b-pawn was picked up and in the resulting 3 vs 2 endgame, Harika drew without any real difficulties.
Vidit Gujrathi vs Farid Firman Syah
Vantika Agrawal vs Ummi Fisabilillah
Black could have ended the game here by giving a check from f1 and it was mate in two. But Ummi took the knight on f2 and this gave Vantika the chance she was waiting for. She took the pawn on f7 and after Qd7+ Black could not escape the perpetual checks.
Round 5: Iran outclassed with 4-2 score
Although Parham was losing at some point, the imagination and courage with which he played the game definitely deserves praise. In the end he was rewarded for his bravery with a full point.
Round 6: Mongolia holds India with a score of 3-3

We already know about the loss of Vidit and Humpy due to the power failure issue. Aravindh Chithambaram played a nice game in the Qb3 system in the Ragozin to score a full point.
India's next three opponents:
On 23rd of of August India will take on Georgia, Germany and China. These three games are going to be extremely critical because both Georgia and Germany are strong teams and China is super strong! India's qualification to the next round depends on how well we perform.
Round 7: Georgia

Round 8: Germany
Round 9: China
Live Commentary from 1.15 p.m. onwards on 23rd August 2020
Important links:
---