Limited spots for two-day chess training workshop with Vishy Anand
Chess training is quite expensive. If you wish to learn from a grandmaster, there are two issues. Number one - availability of the GM, number two - the fees of the GM. To surpass both these issues is not at all easy. However, the chess fraternity in Pune has gone a step ahead. Instead of just any grandmaster, they have roped in the five-time World Champion Vishy Anand for a 12-hour workshop at the PYC Gymkhana, Pune on the 16th and 17th of February 2019. And guess what, the fees are affordable! It is your unique chance to interact and learn from one of the greatest chess players that the chess world has ever seen. If you register before the 31st of January from ChessBase India then you also get a special gift from us! Know all about the camp in this article.
The city of Pune is often considered as the chess capital of Maharashtra. Many strong players have been created from the city starting from GM Abhijit Kunte, WIM Mrunalini Aurangabadkar, GM Akshayraj Kore, GM Abhimanyu Puranik, IM Prathamesh Mokal, IM Soumya Swaminathan, IM Eesha Karavade, IM C.S.Gokhale, Jayant Gokhale, IM Abhishek Kelkar , IM Harshit Raja, WIM Akanksha Hagawane and more. These strong players have ensured that the chess culture in the city remains intact and the stream of strong chess players keeps flowing. Top GMs have visited the city of Pune to train the youngsters and they include GM Evgeny Vladimirov, GM Farrukh Amonatov and other renowned GMs. But this time the city has bettered anything and everything that it is done in the past, and has invited GM Viswanathan Anand for a two-day workshop at the PYC Gymkhana on the 16th and 17th of February 2019.
Details of the workshop:
Date: 16th and 17th February 2019
Timings: 9.30 a.m. to 4.30 p.m.
Venue: PYC Gymkhana
Topics to be covered:
If you break down Anand's career, you will see that it has gone through different phases. First he was an unrated player, then he got his initial rating of 2285. Next he became an IM, then a GM, followed by breaking into the absolute elite and finally becoming the World Champion. At each level there were different issues that Vishy faced as a chess player and there were different techniques he used to overcome these problems. In this workshop Anand will touch upon each of these periods in his development as a player, the material he used to get better and the most important games of the best players of that era that he studied. Anand will also discuss some of his best games from each period.
Apart from this Anand would be imparting his wealth of knowledge that he has accumulated over the years playing chess at the highest level. Just being in the same room as him for so many hours is inspiring.
Questions that will be addressed:
1. How does a spark in a child becomes an all consuming fire of passion?
2. How did the 11-year-old Chennai boy playing at mind-boggling speed ultimately become the colossal world-beating talent?
3. Anand has rubbed shoulders with all the legends of the game beginning with the 'golden era', from the 'patriarch' Mikhail Botvinnik till the modern genius of Magnus Carlsen. How has it been to play against those who have ruled the planet for 60 years!?
4. What is a day in the life of a world champion?
5. How does he get himself ready to play a game in the afternoon?
6. Does he do anything special before a game to get himself into the perfect mood for playing?
7. How does he rest after the game?
8. Does he do any sport or physical activity during tournaments?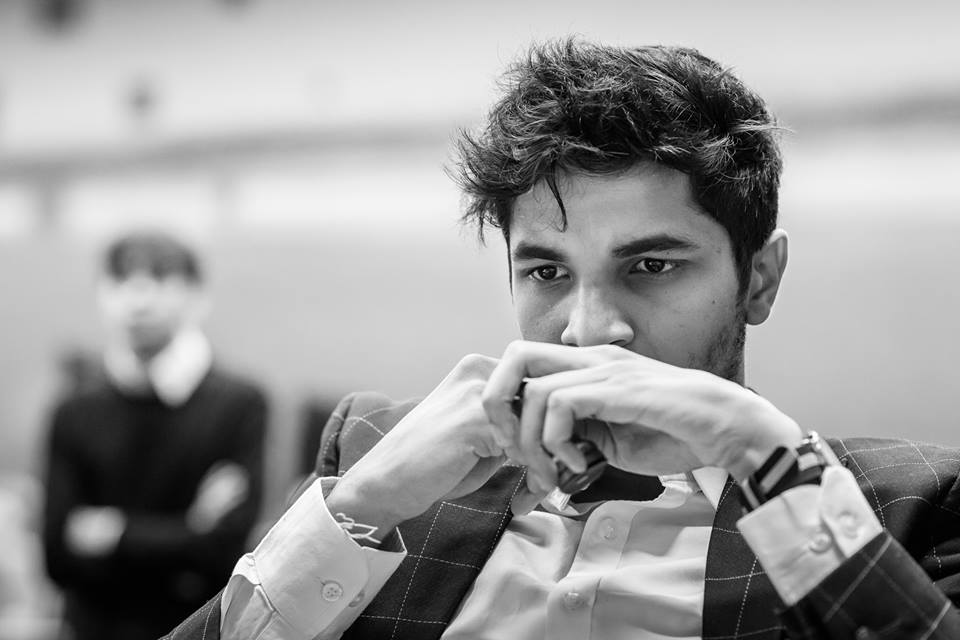 Entry Fee:
The entry fee for this 12-hour workshop is Rs.8,000 + 18% GST, which comes to Rs.9440. However, if you book more than one ticket, then you get good discounts. Here's how the discount slabs work:
1 ticket: Rs.8000 + GST = Rs.9440
2 or 3 tickets: Rs.7500 + GST = Rs. 8850 per ticket
4 to 9 tickets: Rs.7000 + GST = Rs. 8260 per ticket
10 tickets: Rs.6000 + GST = Rs.7080 per ticket
Imagine if 10 students of one academy would like to come together, then you would save a lot of money by booking 10 tickets together.
In the entry fee you get a t-shirt for the camp and a kit which includes material that will help you during the camp like writing pad, pen and much more. All of this material will have Anand's branding on it. The entry fee also includes lunch on both 16th and 17th of February.
Note: The maximum capacity for students to attend this workshop is 200.
Special ChessBase India offer:
The first 40 tickets that are sold before the date of 31st of January will get Vishy Anand Vol.1 + Vol.2 combo of ChessBase DVD (downloadable format) on Anand's chess career for free. The actual worth of these DVDs is Rs.2122.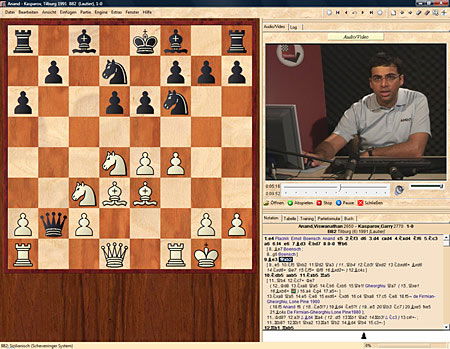 Note: You have to buy the tickets from ChessBase India to avail of this offer. If you buy the tickets offline, you will not be able to avail of this offer.
For travel and accommodation in Pune
---