Avathanshu makes us believe that age is no barrier!
14th of February 2020 is a special day for ChessBase India. No, not because of the Valentine's Day, but because it is the birthday of its Junior editor-in-chief Avathanshu Bhat. Avathanshu is the youngest ever serious chess journalist not just in India but all across the world. Today, as he turns 15, we wish to acquaint you with all the work that he has done in the last four years to power chess in India. From an 11-year-old newbie, Avathanshu has evolved into a 15-year-old sophisticated writer, but one thing that has always kept him in good stead is his ability to venture out into the unknown and try new things. Get to know more about this prodigious talent who believes that age is no barrier in whatever you want to achieve in life.
A prominent chess personality seeing the first page of Hindu newspaper asked me - "Who is Avathanshu Bhat? Usually to come on the first page of The Hindu newspaper you have to win the Chess World Championship like Vishy Anand and even then it is not sure whether you will make it. And here is this 12-year-old boy who has an entire article dedicated to him on the front page!"
Well, that's Avathanshu Bhat for you. He never tried to follow someone. He always did what inspired him and his parents always backed him to do it. Today, we have several young chess prodigies achieving their IM and GM title even before they have entered their teens, but Avathanshu was and still is the only serious chess journalist, who began covering players and events at a tender age of twelve! Today, on the 14th of February 2020, the youngster turns 15 years old. Here's his story of always walking the path less trodden and impacting Indian chess in his own special way.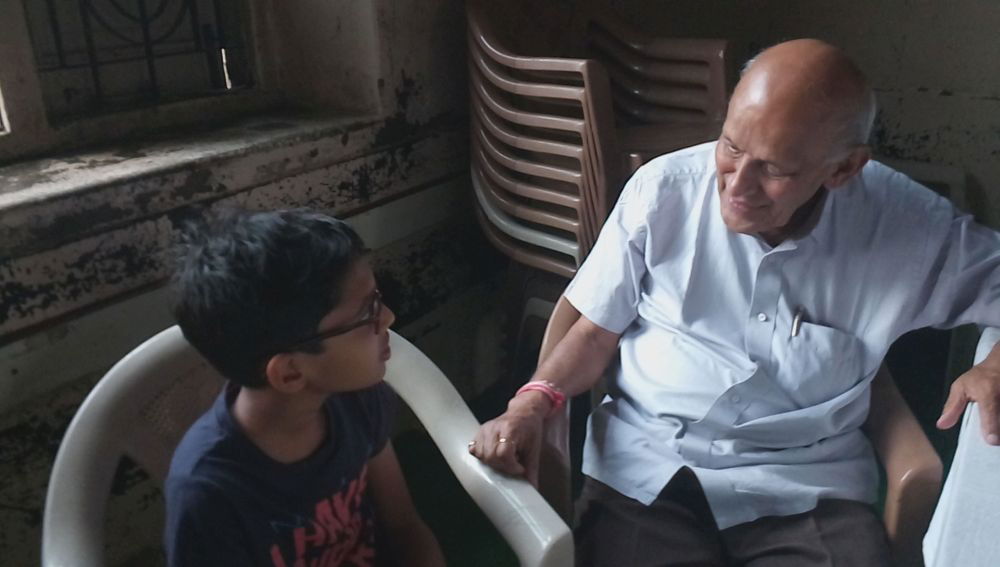 One fine day Avathanshu came to my place and said, I have an interesting position to show you. It was truly a special one and so we decided to record a small video with him analyzing it and put it up on the ChessBase India YouTube channel.
This was perhaps the first video that became popular on our channel. As on today it has around 83,000 views! Days after the video was published proved to be a huge learning experience for Avathanshu - while a lot of people enjoyed the video and complimented him for the same, he received many hate comments as well. That day Avathanshu learnt the first rule of being a good writer/journalist - You should not be too happy with the compliments, and not too sad with the negative comments!
Towards the end of 2017 Avathanshu got a chance to go to Sunway Sitges International and cover the tournament on behalf of ChessBase India. He did some very interesting journalistic work on an international scale. Two of my favourite interviews from that trip were with Awonder Liang and Aman Hambleton.
Avathanshu is always bumbling with ideas and what's really impressive is that he not only has these ideas, but he backs them up with plans. In March 2018, when he was just 13, he told me he would like to launch the ChessBase India Juniors where there would be more focus on the youngsters of Indian chess.
The famous RJ from Radio Mirchi Jeeturaaj, interviewed Avathanshu for his excellent work:
Avathanshu evolved over the years as a writer. In 2019, we got to know that Sreeshwan Maralakshikari, who is one of India's strongest youngsters, with an Elo of 2400+ was trying to get his final IM norm. The difficulty for Sreeshwan lay in lack of financial support and finding someone who would sponsor his trip to an international tournament. Avathanshu wrote a powerful article entitled "High on talent, low on funds" and within a few days a donor came forward from Mumbai and contributed Rs.2,00,000! Sreeshwan went to Barcelona and achieved his final IM norm and Avathanshu couldn't have been happier!
While Avathanshu has seen tremendous success off the board, it all hasn't been smooth sailing for the boy. No matter how hard he tried, he couldn't pump up his rating in chess. He is still rated just 1288. For quite some time Avathanshu would be scared to go to a tournament as a journalist as he thought people would ask him about his rating. He would sometimes feel ashamed that he was representing ChessBase India and didn't have a good rating. This was another personal challenge for the youngster. He had to break free from the shackles of what people thought about him and his rating. As always, Avathanshu learnt from his experience and evolved. Today if you meet him, he confidently says his rating and is fine with the feeling that you cannot be an expert at everything you do!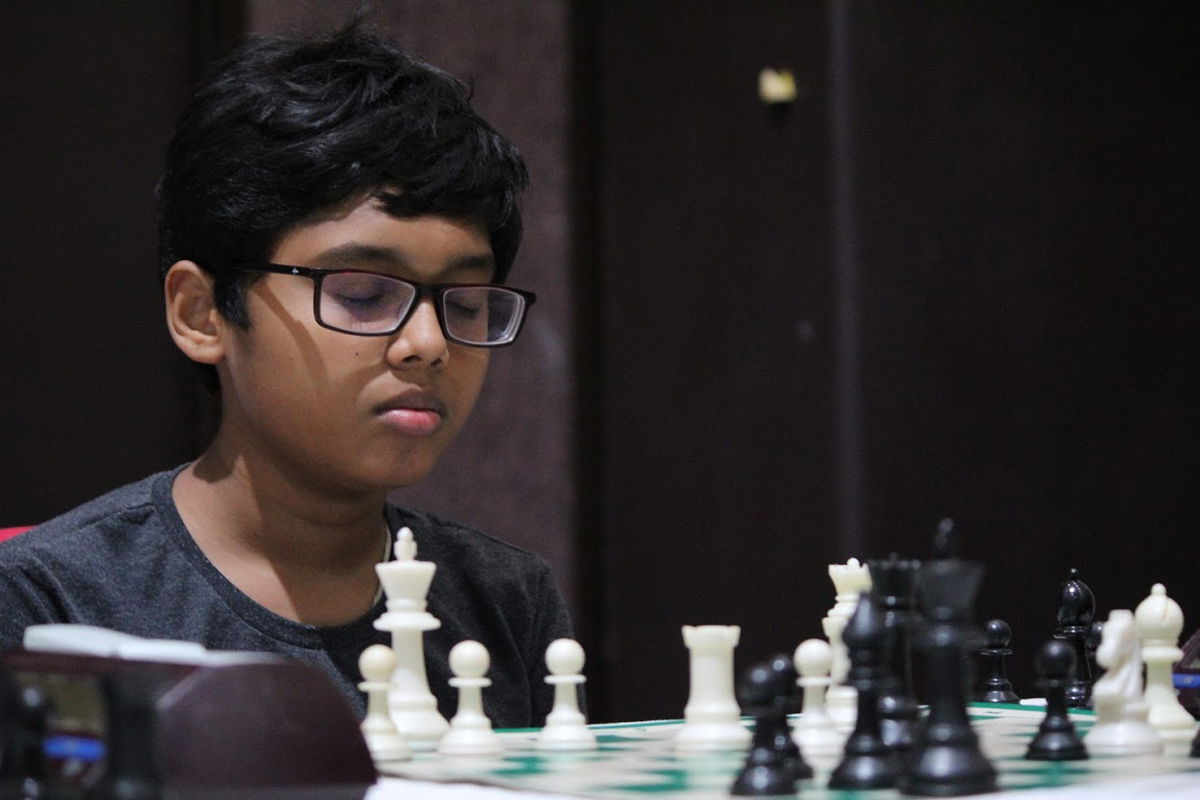 I asked the youngster, how are you planning to celebrate your 15th birthday. To which Avathanshu replied, "I have been studying the performance of my laptop for quite some time now and I don't like it. I tried to do my research on how I can improve it. After spending time on it I have realized that I should be trying out the undervolting method. So that's what I am planning to do!"
Well, I didn't expect a "party with friends" kind of a reply, but it's conversations like these with Avathanshu which makes me believe that the boy is cut out for great things in the future! Be it chess, programming, or something completely different, he is bound to excel.
Special discount on ChessBase India Elite Pass
Towards the end of 2019, we launched the ChessBase India Elite Pass. It was an idea of Avathanshu that special customers of ChessBase India should receive special services. Here are some the features that a ChessBase India Elite Pass member would get:
1. You get your special edition Elite Pass Card in physical form couriered to your address
2. 5% discount on all products in the ChessBase India shop throughout the year
3. Free CBI Goodie bag worth Rs.1050
4. Exclusive technical help with softwares
5. Loyalty points
You can read about all these features in greater detail here.
Today, being Avathanshu's 15th birthay, we are offering 15% discount if you would like to purchase the Elite Pass. You can buy it from here or the product embed below. While checking out use the code AVATHANSHU15 to get 15% off.
Some of Avathanshu's finest articles on ChessBase India
G. Akash wins the Grand Hyderabad affair
10-year-old boy's deep calculation (83,000+ hits on Youtube)
12-year-old chessentrepreneur Avathanshu Bhat
Hemant Sharma becomes International Master
Champion from Chudamani - IM Sidhant Mohapatra
Blindfold simul by Timur Gareyev
---