Silver Lake Open R7: Nihal extends his sole lead 6.5/7
Nihal scored a comfortable victory over Denis Makhnev as he imploded and launched a feeble attack. It cost him material and eventually the game. Sevene players including Abhimanyu, Raunak and Harshit are in pursuit for the championship at 5.5/7 each respectively. Raunak held top seed of the tournament, Ter-Sahakyan to a draw. Abhimanyu punished his opponent for making a mistake in the opening, Harshit wrecked his opponent's king to score a clinical victory. WIM Rakshitta Ravi held GM Bosko Abramovic to a draw. Nihal will face Abhimanyu in the penultimate round. Round 8 starts today at 8:30 p.m. IST. Photo: Rupali Mullick
Raunak held top seed to a draw
Nihal scored a comfortable victory to extend his sole lead to a full point 6.5/7. Seven players are chasing him for the championship. They are - GM Raunak Sadhwani, GM Abhimanyu Puranik, GM Samvel Ter-Sahakyan, IM Drasko Boskovic, IM Harshit Raja, GM Milos Perunovic, IM Konstantinos Megalios and GM Branko Damljanovic.
Makhnev - Nihal: 0-1
IM Denis Makhnev made an unforced error which cost him a pawn at first.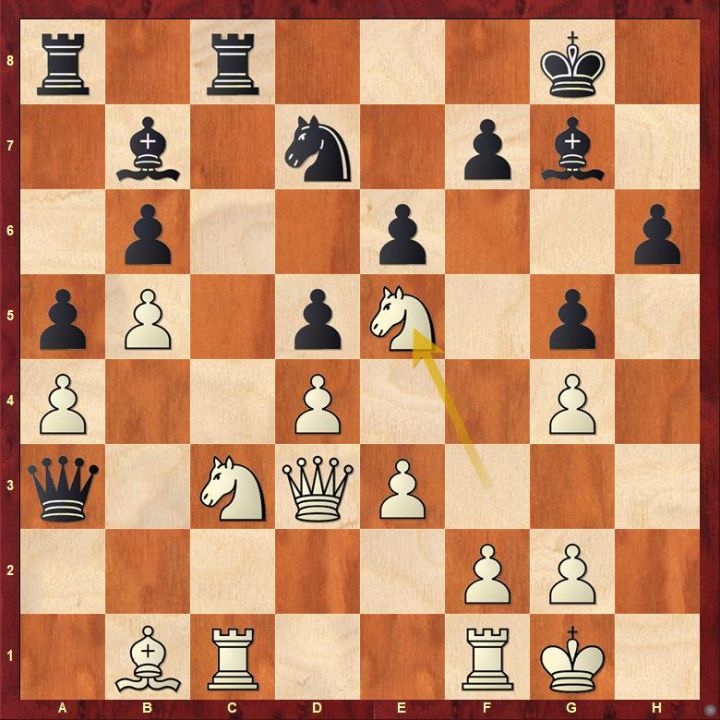 White could have played 20.Bc2 or Nd2. Both would have been fine. 20.Ne5 Nxe5 21.dxe5 Bxe5 22.f4 is not a good idea as White doesn't have enough pieces to create the damage he wants to on Black's kingside.
There is nothing concrete for White in the above position. After 22...gxf4, the c3-knight is en prise. The game went for 23.Qh7+ Kf8 24.Bg6 fxg6 25.Rxf4+ and things just imploded for White.
Raunak - Ter-Sahakyan: 0.5-0.5
Raunak had a well contested draw with the top seed of the tournament, Samvel Ter-Sahakyan.
Puranik - Agmanov: 1-0
IM Zhandos Agmanov went wrong early in the opening against GM Abhimanyu Puranik.
13...Qb6 is a significant positional mistake. Find out why it is not a correct move. Black had to play 13...Nbd7. Abhimanyu converted his positional advantage comfortably into a full point.
Harshit - Sedlak: 1-0
IM Harshit Raja struck at the first opportunity he got against GM Nikola Sedlak.
15...b6 actually does not prevent anything, in fact it only enables White to destroy Black's king safety. Black should have played either 15...Be6 or h4.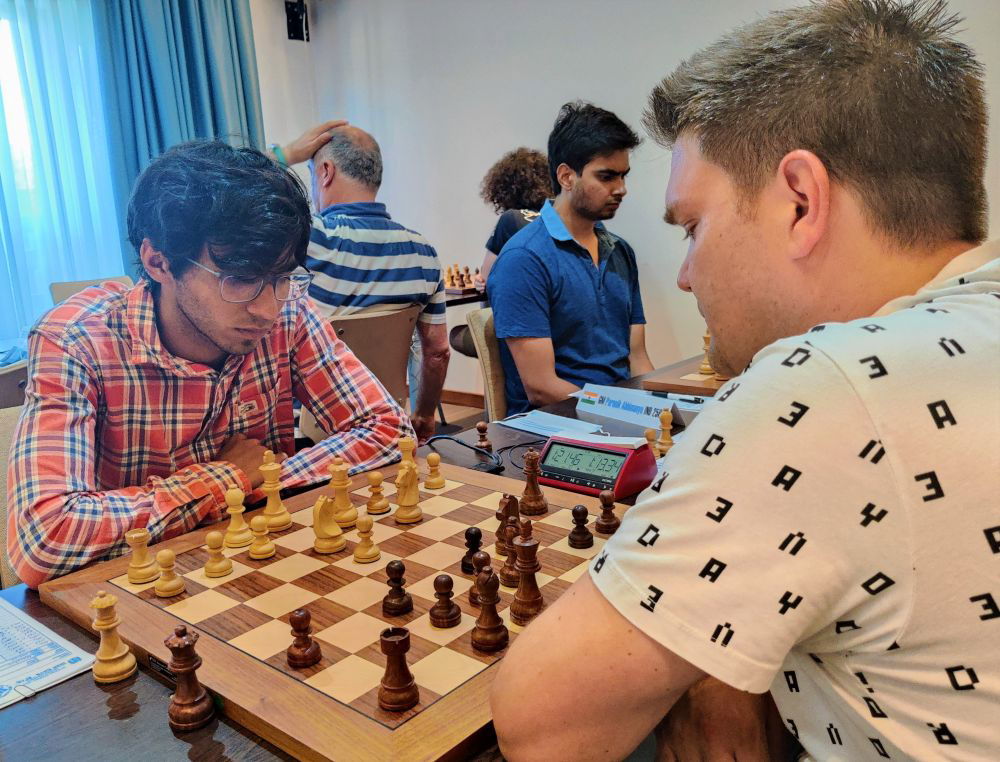 Raahil - Govedarica: 1-0
IM Radovan Govedarica miscalculated and lost material when IM Raahil Mullick launched an attack on the Serbian's kingside.
Black played 23...exf4 which is a mistake. Why? Also find out what Black should have done instead to avoid disaster.
For more photos, click here.
Replay Round 7 games
Round 7 results
Round 8 pairings
Links
---