Gibraltar GP R1: Paehtz, Abdumalik and Gunina score victories
FIDE Gibraltar GP finally started on Saturday 22nd May 2021 after a few rescheduling of the event due to the ever changing situation of the world owing to Covid-19 pandemic. For most of the participants, this is their first over-the-board tournament in over a year and fortuitously some of their last event was also a FIDE Women's Grand Prix event at Lausanne, Switzerland. Paehtz, Abdumalik and Gunina are the three victors in Round 1 and out of them Paehtz and Gunina made the most out of their opportunities given by their respective opponents Bulmaga and Kashlinskaya. Round 2 will start today at 6:30 p.m. IST. Photo: David Llada/FIDE
Gunina and Paehtz survive a scare
The final leg of FIDE Women's Grand Prix 2019-21 is of to a great start as 50% of the games were decisive in Round 1. Both IM Irina Bulmaga and IM Alina Kashlinskaya had their fair share of chances at scoring a victory against IM Elisabeth Paehtz and GM Valentina Gunina respectively, unfortunately both of them missed their opportunities.
Mammadzada - Stefanova: 0.5-0.5
IM Gunay Mammadzada held former women's world champion GM Antoaneta Stefanova to a draw comfortably in the first round. The last time Azerbaijan no.1 woman Mammadzada faced Stefanova in a classical game was in 2017 where she was victorious.
Bulmaga - Paehtz: 0-1
Despite getting an advantage early in the game, IM Irina Bulmaga was unable to capitalize on it against Germany no.1 woman IM Elisabeth Paehtz.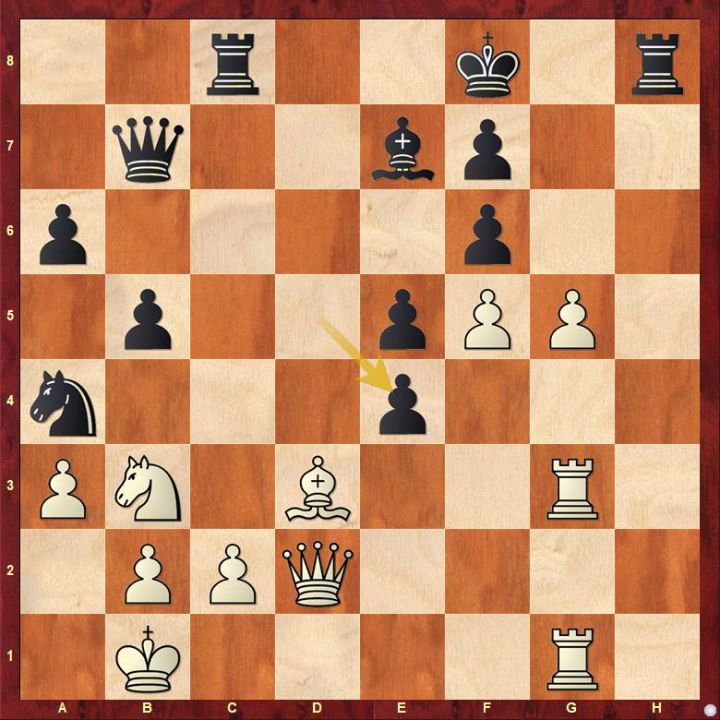 Black was already reeling and 27...dxe4 provided white one of the best opportunities. Can you spot what white missed here?
Position after 37...Kd6
38.Qg4 is the first thing that comes to mind with a threat of Qe6+ and win the game. However white opted the dreadful 38.Nd2 allowing black to get back in the game with 38...Qc1 and soon afterwards white's position crumbled.
Abdumalik - Saduakassova: 1-0
IM Zhansaya Abdumalik played some fantastic chess to beat her compatriot IM Dinara Saduakassova.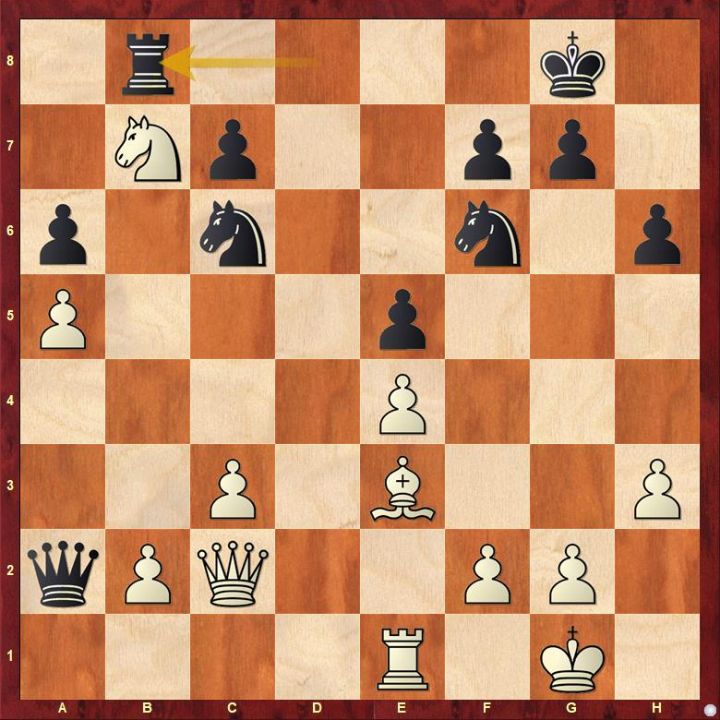 Retreating the knight is not an option in the above diagram as the b2-pawn will fall. What should white do here then?
The game continued with the trade of rooks and white won the game in another eleven moves which was practically the best decision. However white had a better continuation after 34...Rd6. What is it?
Mariya Muzychuk - Anna Muzychuk: 0.5-0.5
Mariya and Anna Muzychuk had a short but exciting draw.
White has to be careful after 17...Nxg2 as accepting the sacrifice will only result in a disaster for white. So 18.Qxd6 is the only logical continuation but then black keeps things interesting with 18...Nxe1. The game continued with 19.Qb6 Nxf3+ and then both sides were forced to repeat moves to avoid a loss.
Dzagnidze - Lagno: 0.5-0.5
Lausanne GP winner Nana Dzagnidze had a quiet draw with Kateryna Lagno.
Kashlinskaya - Gunina: 0-1
IM Alina Kashlinskaya got a good position against GM Valentina Gunina in the middlegame.
Of course black cannot take on b4 because after 18...Bxb4 19.Nxb4 Qxb4 20.Ba3 and white gains an exchange and gets a decisive advantage. Thus black is forced to retreat and white gains the upper hand.
White should win this comfortably after 25.Nxd4 exd4 26.Qb3 with the threat of attacking f7 and a future plan of b6 should have been enough but white chose to play 26.Ra3 and after 26...Ne5 white made a big mistake with 27.f4.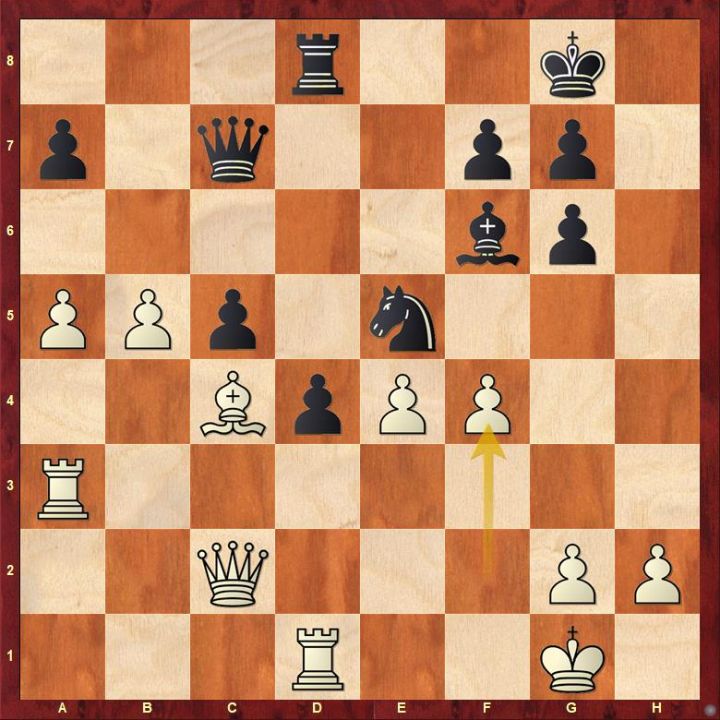 Find out how 27.f4 allows black to get back in the game.
Once again white got another chance to get back in the game after 31...c4. How?
Fun fact: Kashlinskaya-Gunina always played decisive games against each other in a tournament since 2010.
Replay all Round 1 games
Replay the live stream
Round 1 Results
Gunnay Mammadzada - Antoaneta Stefanova: 0.5-0.5
Zhansaya Abdumalik - Dinara Saduakassova: 1-0
Mariya Muzychuk - Anna Muzychuk: 0.5-0.5
Nana Dzagnidze - Kateryna Lagno: 0.5-0.5
Alina Kashlinskaya - Valentina Gunina: 0-1
Irina Bulmaga - Elisabeth Paehtz: 0-1
Schedule
Everyday game starts at 6:30 p.m. IST except the last round which will be notified later.
Links
---