When I comb my hair I only think about my hair
There is a widespread notion that chess and academics don't go hand in hand. That's the reason why some of the parents stop their children from pursuing chess as they come closer to ninth and tenth grades. That's when the pressure of academics starts to rise. Chess impedes academics - how true is this statement? Well, we bring to you a refreshing example of Saina Salonika, no.1 rated under-16 girl in India, former under-10 world champion and a very ambitious chess player. She recently gave her 10th grade CBSE examinations and guess the amount of marks she scored? A whopping 97.4%. How did Saina do it? How did she balance her chess and academics? In this article, the youngster from Odisha reveals her secret.
Elo 2123 and scoring 97.4% in 10th grade - Saina Salonika
Saina Salonika (2123) from Odisha is one of India's top junior players and has won several medals for the country on the national, Asian and the world level.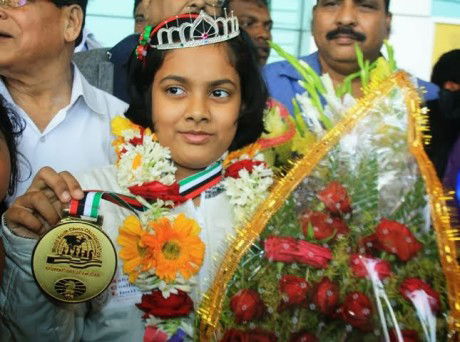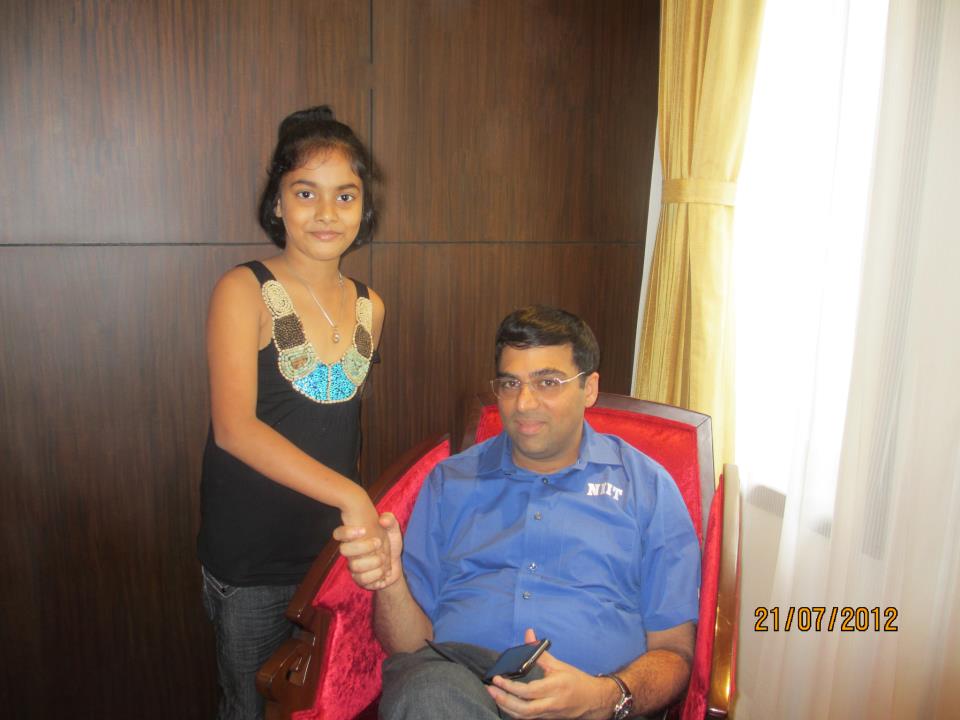 With a rating of 2123, she is the number one ranked under-16 player of India. It goes without saying that Saina is one of India's biggest talents who will make it big in the years to come. Usually when one is so involved in a sport, it is quite natural that their academics suffer. So how did Saina do in her tenth grade CBSE examinations?
That's her marksheet. A whopping 97.4%
We were very keen to know how Saina is able to balance her chess and education. This is what the youngster had to say:
"Once a journalist asked Madam Curie what is the secret of your success? How could you get two Nobel Prizes in two different subjects and you are the only one to achieve this? Madam Curie's reply was a bit philosophical. She said "when I comb my hair I only think about my hair!" I also apply the same principle in my life. I keep chess and studies in two different platforms. When I work on chess I think only about it and when I study, I think only about studies.
Apart from this I like studying so it makes academics interesting for me. My teachers and friends have helped me a lot. One of the secrets of my success in academics is chess. Chess has helped me to increase my level of concentration. It gas allowed me to study for longer periods of time without getting tired or distracted. It allowed me to fix my aim and work for it. The level of recognition I get from success in chess motivates and propels me to get more success in academics lest others would think she is very bad in academics!
The most important thing is that I enjoy studying and playing chess. And when you enjoy something it is not so difficult to be good at it!"
---