Italy invites you to play in World Natural Heritage town Forni Di Sopra
One of the strongest international open tournament in Italy will take place in UNESCO World Natural Heritage from 13th - 20th June 2020. This will be the eleventh edition of the tournament. The tournament witnessed the participation of the former World Rapid Champion legendary Vassily Ivanchuk early this year. Among the Indians, Arun Prasad, Tania Sachdev and Sundararajan Kidambi have participated in the previous editions of the tournament. Total prize fund €8000 is up for grabs in two different category. Daily single round gives you ample amount of time to prepare for the next round as well as sink in to the beautiful vista of this picturesque town Forni Di Sopra. Photo: Tournament Circular
Chess Tournament at UNESCO World Natural Heritage
11th International Chess Open of Dolomites Forni Di Sopra will take place at Hotel "I Larici" in Forni Di Sopra, Italy from 13th - 20th June 2020. Total €8000 prize fund is up for grabs.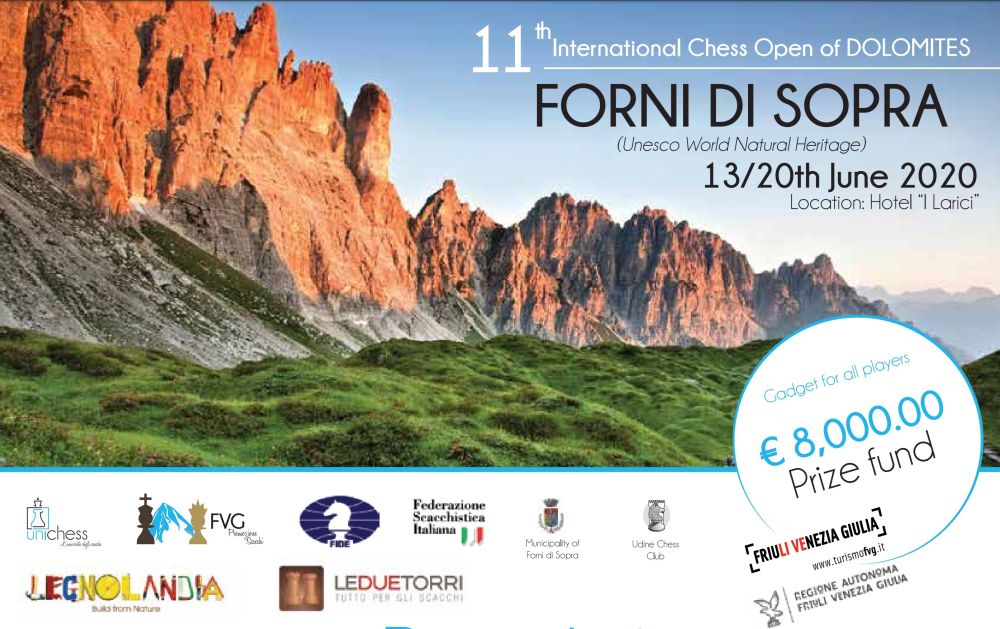 Star players in previous editions
The tournament witnessed the participation of Dreev, Gurevich, Rotstein, Matamoros, Salgado Lopez, Tregubov, Korneev, Ni Hua and former World Rapid Champion Vassily Ivanchuk. Among the Indians - Arun Prasad, Tania Sachdev and Sundararajan Kidambi.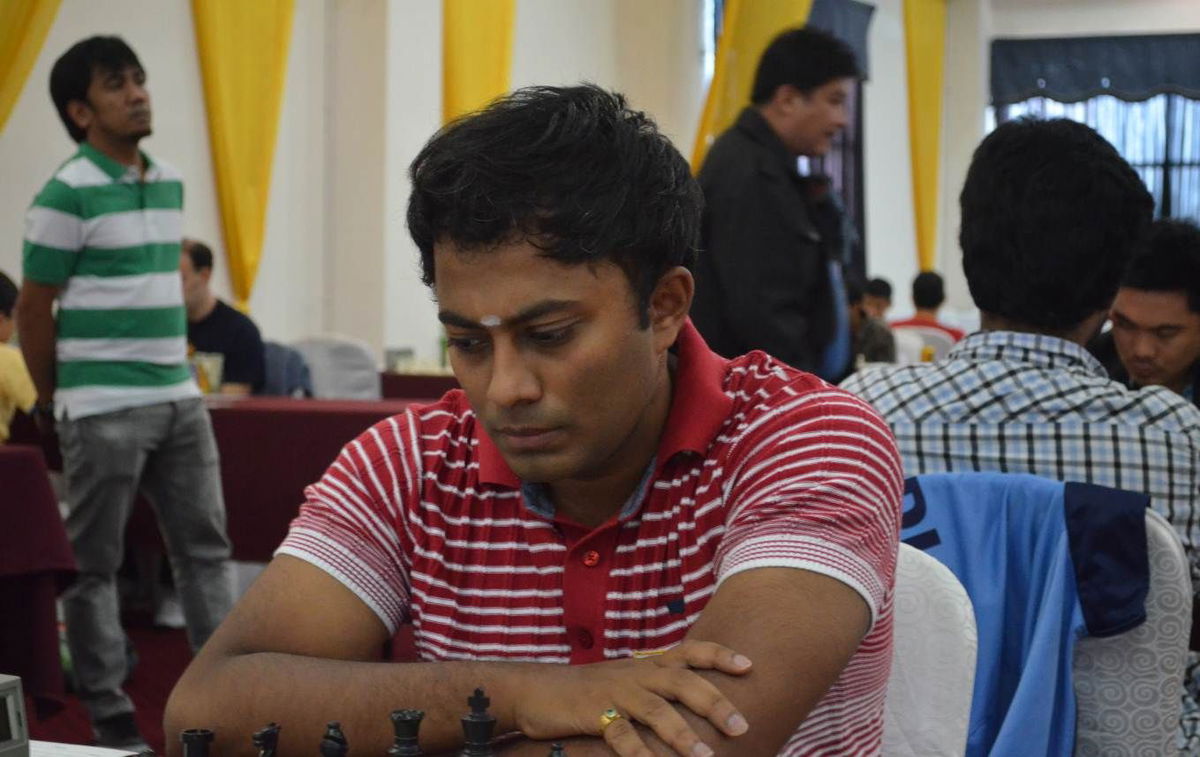 Prizes
There are plenty of prizes in both Open A and Open B section in a variety of category. Open A category is open for players above rated 1899 and Open B category is open for players rated below 2000.
Schedule
The tournament schedule is fantastic for all players. Only on Wednesday 17th June 2020 there is a double round. So you get ample amount of time to prepare for the next game.
Mayor's Message
You know the tournament is well organized when the mayor of the town himself invites all players to participate in one of the strongest tournaments of the country.
For more details, visit here.
Links
---