Sinquefield Cup R6: Xiong holds So to a draw
by Shahid Ahmed - 24/08/2021
Jeffery Xiong continued his good form as he made a draw with one of the tournament leaders, Wesley So. All five games in the sixth round of Sinquefield Cup 2021 ended in draws. Caruana and Vachier-Lagrave had the most exciting encounter of the day. The world no.2 seemed to have a slight edge in the final moments of the endgame, but he decided to exchange pieces and repeat moves to make a draw. So, Vachier-Lagrave and Leinier are in a three-way lead 4.0/6, followed by Caruana at sole fourth place 3.5/6. Round 7 starts tonight from 1:30 a.m. IST. Photo: Lennart Ootes/Grand Chess Tour
All fighting draws
For the first time in Sinquefield Cup 2021, all five games in a single round ended in draws, which means the standings remain unchanged.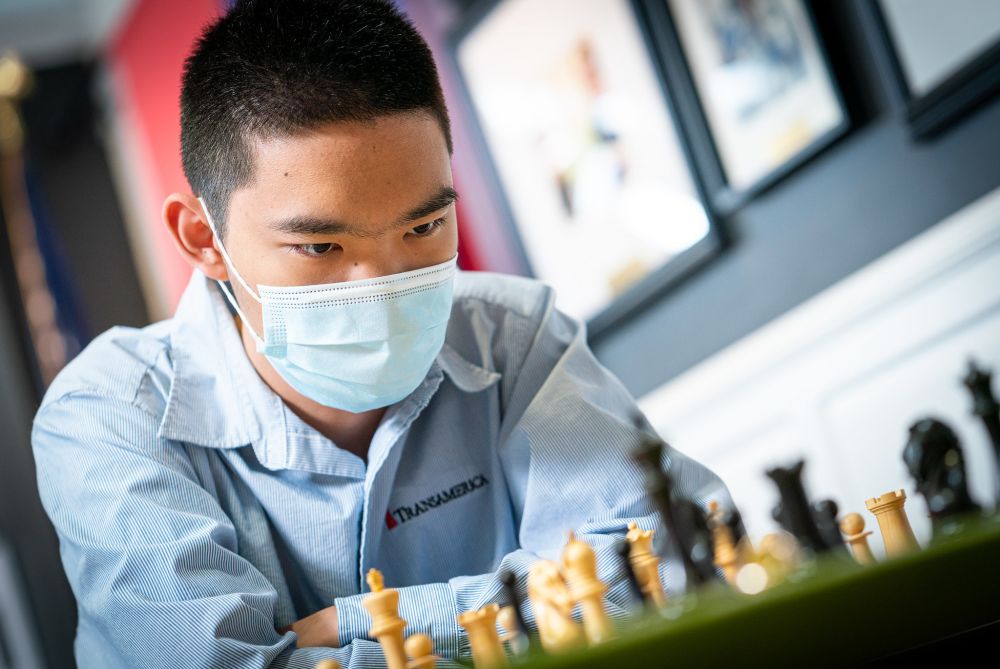 Xiong - So: 0.5-0.5
Xiong continued his good form and made a solid draw with So.
Caruana - Vachier-Lagrave: 0.5-0.5
The most exciting game of the day was between Caruana and Vachier-Lagrave.
38.Rh2 seemed to be worrisome for Black, but White decided against it and played 38.Rd2, followed by exchanging bishops and queens at d6 which led to a draw by repetition.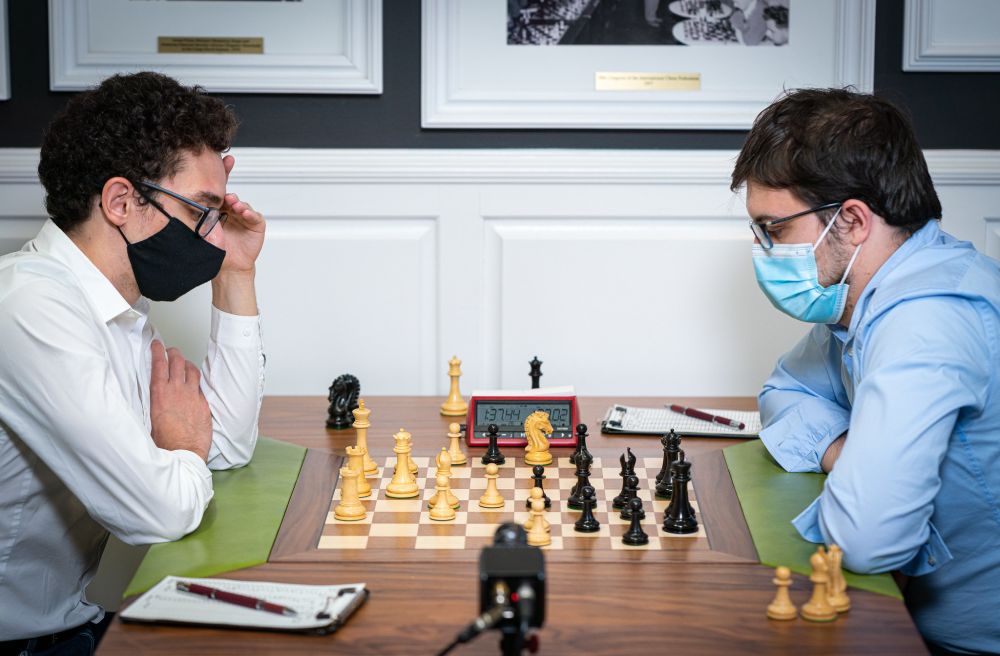 Photo Gallery:
Replay Round 6 games
Round 6 results
Standings after Round 6
Links
Grand Chess Tour official site
---