Sinquefield Cup R5: Xiong stuns Caruana
by Shahid Ahmed - 22/08/2021
Jeffery Xiong scored the biggest win of the round as he beat Caruana for the first time in his career in the fifth round of Sinquefield Cup 2021. He has beaten Carlsen last year in Clutch Rapid but never beat Caruana until yesterday. Vachier-Lagrave was the only other victor of the day as he handed Swiercz his fourth loss of the event. Mamedyarov-Leinier, Svidler-Shankland and So-Rapport ended in draws. So, Vachier-Lagrave and Leinier share a three-way lead 3.5/5 in the final and what is turning out to be the most interesting leg of the Grand Chess Tour 2021. Today is the sole rest day of the event. Round 6 starts on 24th August from 1:30 a.m. IST. Photo: Lennart Ootes/Grand Chess Tour
Vachier-Lagrave is back at the top
Only two games ended decisively in the fifth round of the event, and both of them happened with the players with white pieces. The last time someone won with the black pieces in this event was in the second round and overall only two games were won by black pieces out of 25 games played so far.
Vachier-Lagrave - Swiercz: 1-0
Swiercz kept making tiny mistakes one by one, which Vachier-Lagrave built upon and eventually converted it in the endgame.
28...c4 became Black's final mistake which tipped the scale completely in White's favor. Find out how should White continue here.
Xiong - Caruana: 1-0
Caruana blundered in a seemingly equal double rook and knight endgame.
35.Rg6+ and there is no good defense for Black as 35...Kh7 runs into 36.Rf6 and moving the knight means Nxg5+ followed by Ne6, Rf7 too many overwhelming threats for Black.
Photo Gallery: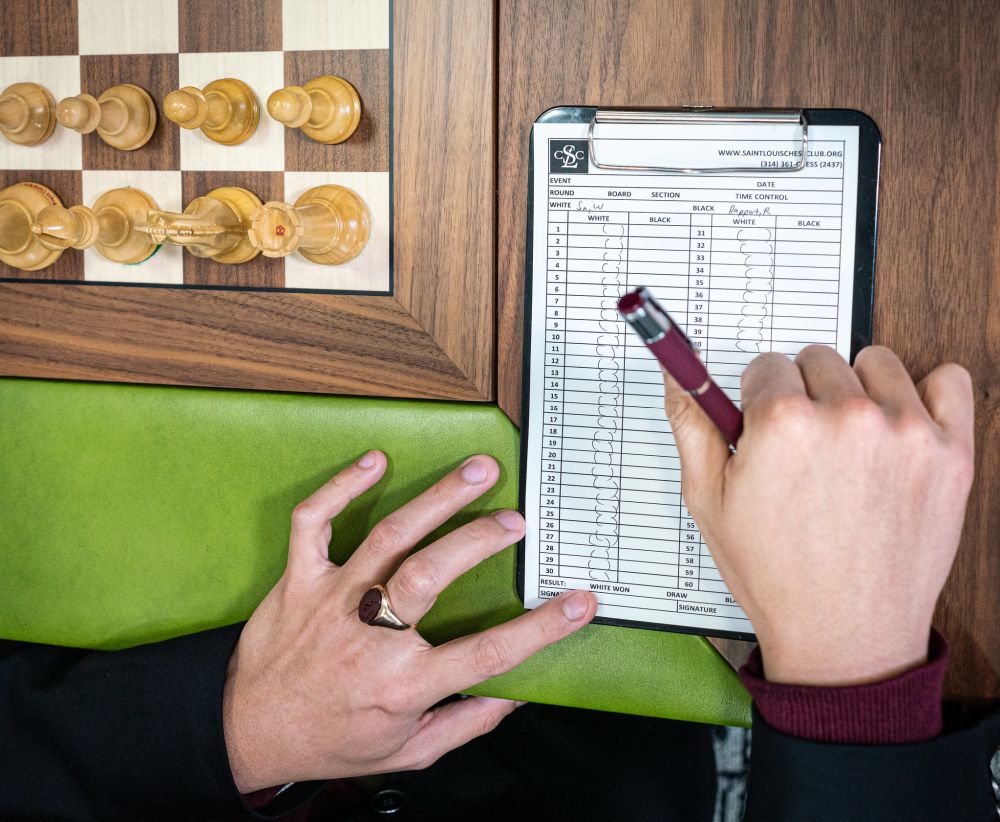 Replay Round 5 games
Round 5 results
Standings after Round 5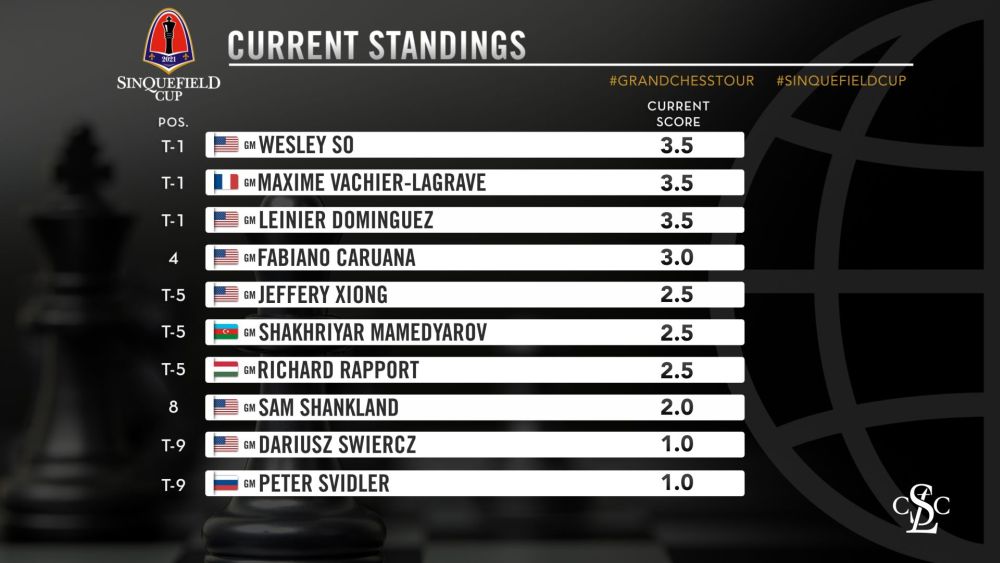 Links
Grand Chess Tour official site
---