Superbet Classic R6: Mamedyarov and Grischuk maintain their lead 4.0/6
Both Mamedyarov and Grischuk won their respective games in Round 6 of Superbet Chess Classic 2021. Thus, they maintained their shared lead 4.0/6. So was unable to break Giri's staunch defense and had to settle for a draw after almost 4.5 hour-long battle. He is now at sole third place 3.5/6. However, the most exciting game of the round was played between Vachier-Lagrave and Caruana. It might have ended up in a draw, but there were a lot of great moments. Round 7 starts today at 5:30 p.m. IST. Photo: Lennart Ootes/Grand Chess Tour
Vachier-Lagrave - Caruana play an exciting game
Mamedyarov scored his second consecutive victory, this time against Aronian. Grischuk also picked up another win against Romania no.1 Lupulescu. Both Mamedyarov and Grischuk maintained their lead 4.0/6. So had a long, grueling draw with Giri. He is at sole third place with 3.5/6. The match of the day was played between Vachier-Lagrave and Caruana. The result might have been a draw, but it was so interesting that it attracted the attention of the tournament leaders too.
Mamedyarov - Aronian: 1-0
Pieces were getting exchanged at regular intervals until Aronian blundered a pawn in the endgame.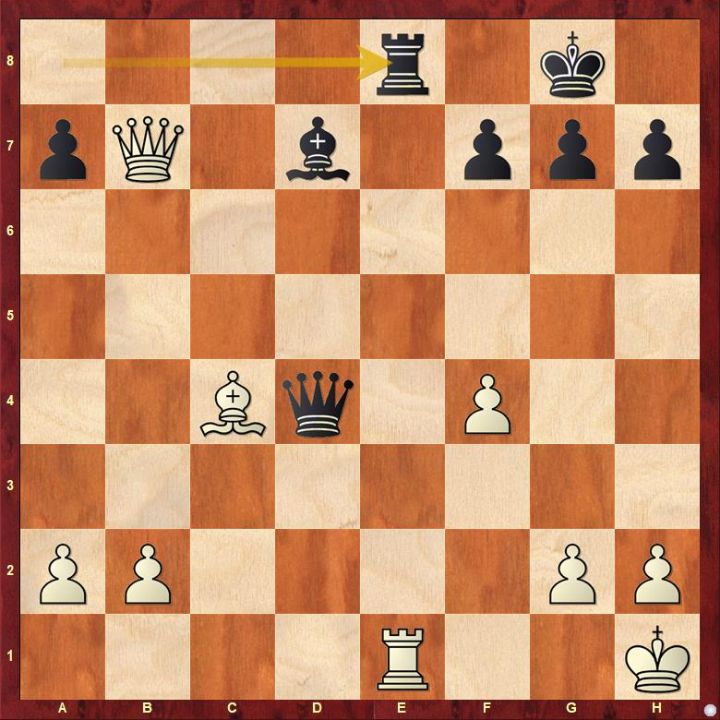 Black needed to play 22...Rd8 because 22...Re8 drops a pawn after 23.Rxe8+ Bxe8 24.Bxf7+ and now black cannot recapture because of back-rank weakness. Thus, 24...Kf8 was forced. White protected his own back rank 25.Bb3. Mamedyarov had no trouble converting his advantage into a win.
Grischuk - Lupulescu: 1-0
Grischuk launched a fierce attack against Lupulescu's king after the latter neglected his king safety.
Black had to play 20...Ke7 instead. 20...Ra8 allows White to take b5-pawn with a tempo 21.Rd5 Qa7 22.Qxb5+ Kd8 23.a4. Black king is now reeling and White thwarted all attempts by blocking the a-file. Grischuk won the game in another four moves.
So - Giri: 0.5-0.5
Anish Giri's staunch defense prevented Wesley So from making any kind of dent. After almost 4.5 hours and 82-moves later, the game ended up in a draw.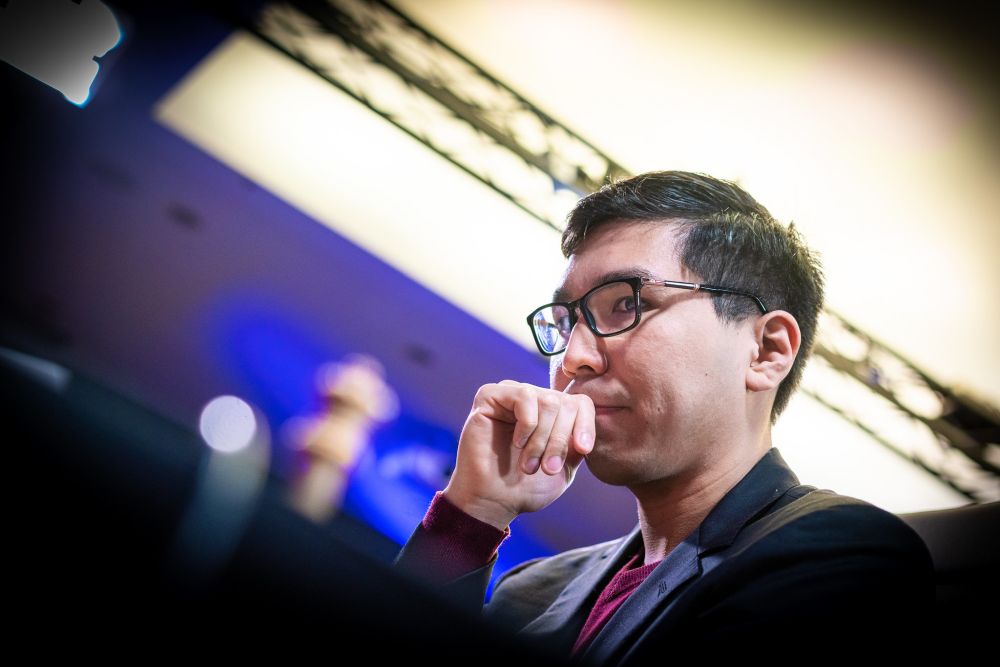 Vachier-Lagrave - Caruana: 0.5-0.5
Vachier-Lagrave and Caruana had a short but explosive draw.
Black recovered the piece immediately 10...exf3 which exposed White's kingside.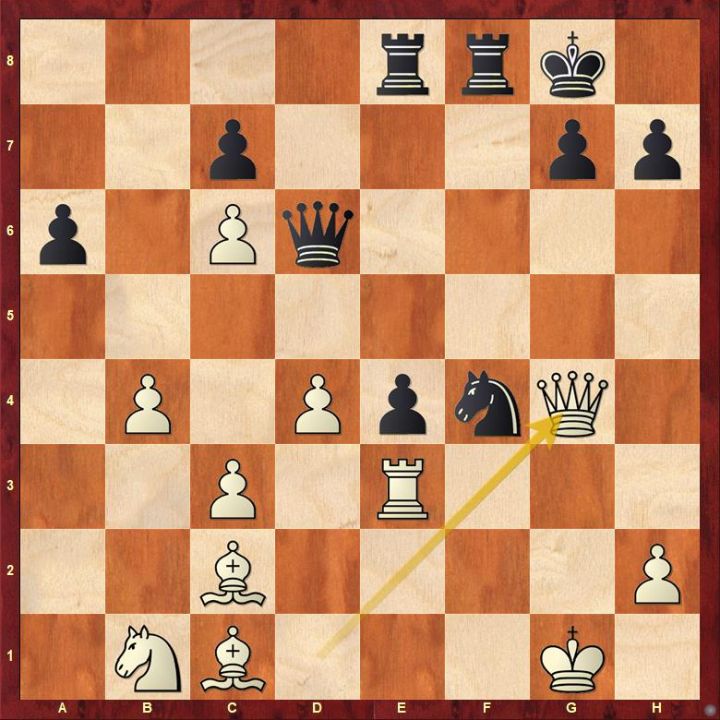 One of the best chance Black had in the game was in the above diagram. The game continued 22...Nd3 and White got an opportunity to alleviate all the pressure 23.Bxd3 exd3 24.Rxe8 Rxe8 25.Bf4 and the attack diminished. Find out what Black could have done instead.
Deac - Radjabov: 0.5-0.5
Deac made a solid draw with Radjabov.
Photo Gallery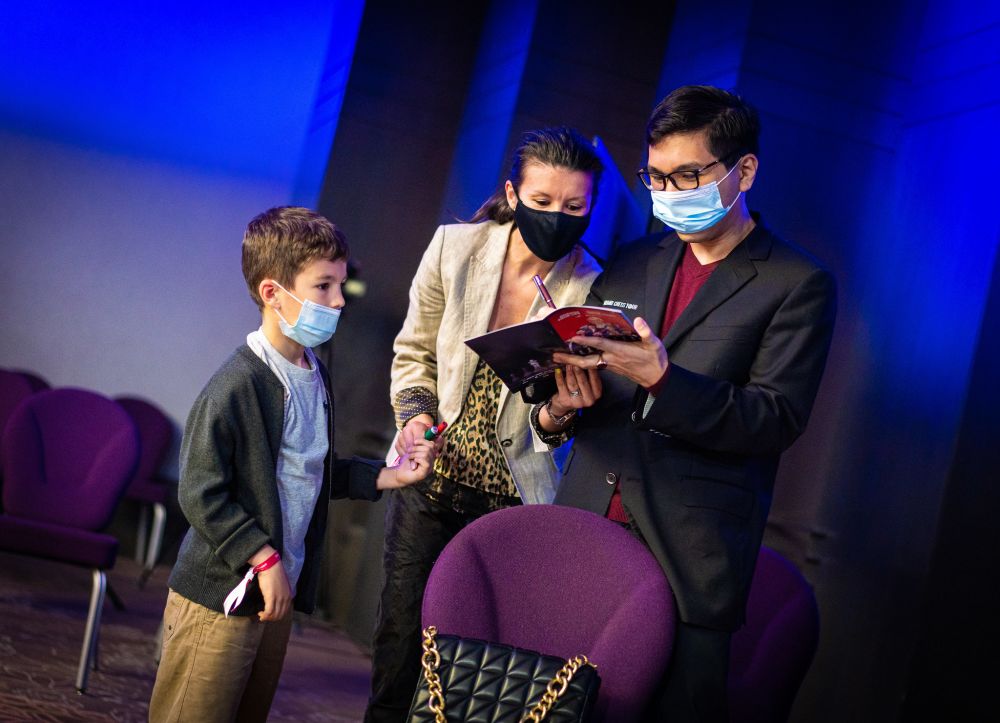 Replay Round 6 games
Round 6 results
Standings after Round 6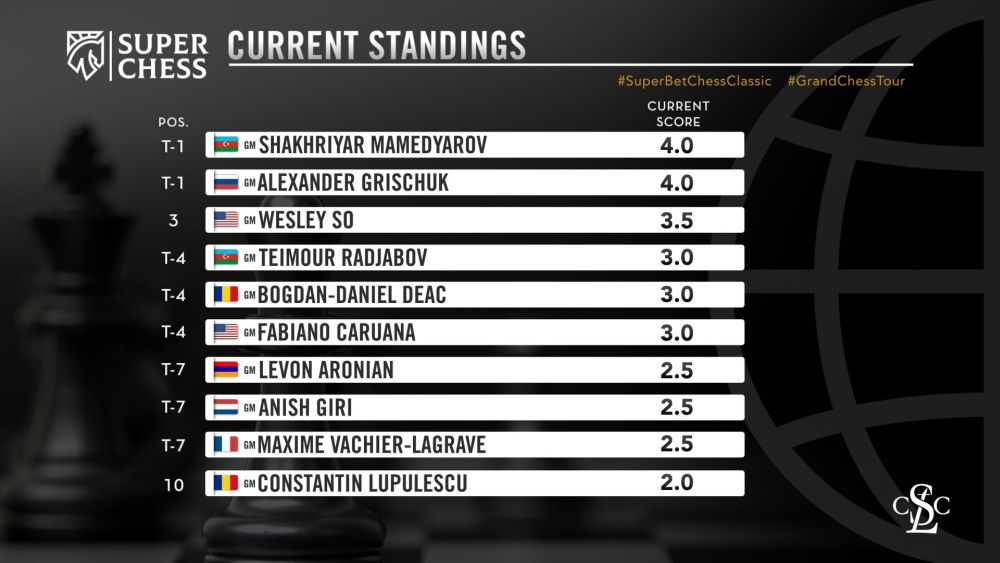 Links
Grand Chess Tour official site
---