Sinquefield Cup R2: Only So scores a win
by Shahid Ahmed - 19/08/2021
Wesley So scored the sole victory in the second round of Sinquefield Cup 2021. He is now in a four-way lead with Caruana, Vachier-Lagrave and Leinier at 1.5/2. So is currently leading the Grand Chess Tour 2021 tour standings. He would definitely like to win this event and the entire season too. Leinier-Caruana, Shankland-Xiong and Svidler-Mamedyarov had well-contested draws. Only Rapport-MVL game did not witness enough fight. Players mourned the loss of Evgeny Sveshnikov and paid their respects by having the Sveshnikov position on their boards before the start of the game. Round 3 starts tonight from 1:30 a.m. IST. Photo: Lennart Ootes/Grand Chess Tour
Four draws
The second round witnessed four draws, and yet three of them were well-fought ones. Xiong continues his impressive run as he drew again, this time against Shankland who kept pushing his compatriot till the very end.
Leinier - Caruana: 0.5-0.5
Leinier had an extra pawn, and he could have tried to push further on the queenside, although Caruana had enough compensation.
27.b4 was an option. It may not have been much, but worth a try. The game eventually liquidated into a queen ending which ended in a draw by perpetual check.
Swiercz - So: 0-1
Swiercz went wrong in the seemingly equal rook endgame which cost him dearly against So.
White needs to make a critical decision, whether to exchange the rooks at c6 or decline it and play 37.Ra5. Having less time on the clock, White made an incorrect decision and lost the game.
Svidler - Mamedyarov: 0.5-0.5
Svidler and Mamedyarov had a well-fought draw.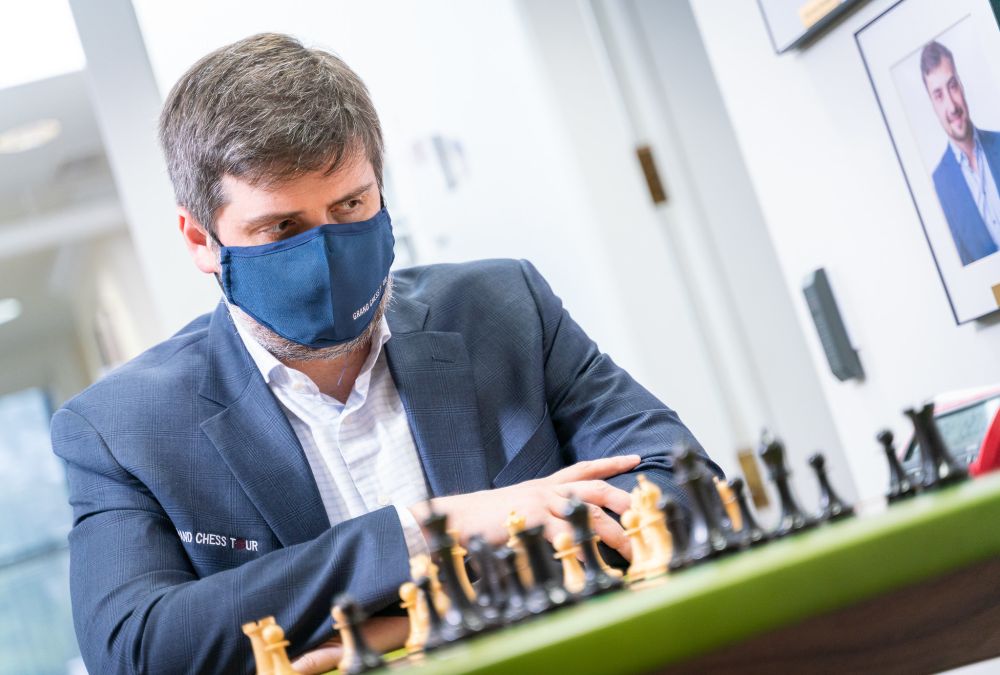 Photo Gallery:
Replay Round 2 games
Round 2 results
Standings after Round 2
Links
Grand Chess Tour official site
---