Superbet Classic R4: So and Grischuk score wins to share the lead 2.5/4
Wesley So and Alexander Grischuk scored their first victory of Superbet Chess Classic 2021 in Round 4. They won against the previous round leaders Caruana and Deac respectively to claim their own shared lead at 2.5/4. While So showcased his better understanding of the position and pieces, Grischuk grinded a relatively equal endgame by applying correct technique and eventually forcing the 19-year-old to succumb to his masterful play. The Romania no.2 will face So and Grischuk will face Radjabov in the next round. Radjabov explained his quick draws in an interview. The chess universe is still divided about it. Round 5 starts today from 5:30 p.m. IST. Photo: Lennart Ootes/Grand Chess Tour
New co-leaders beat the previous ones
19-year-old Romania no.2 GM Bogdan-Daniel Deac has made the most out of the opportunity, only to stumble and suffer a defeat against three-time former World Blitz champion Alexander Grischuk. It will be interesting to see how he bounces back in the next round against one of the tournament leader Wesley So. The All-American battle was won by So against Caruana. The former outplayed the latter in a great display of positional understanding.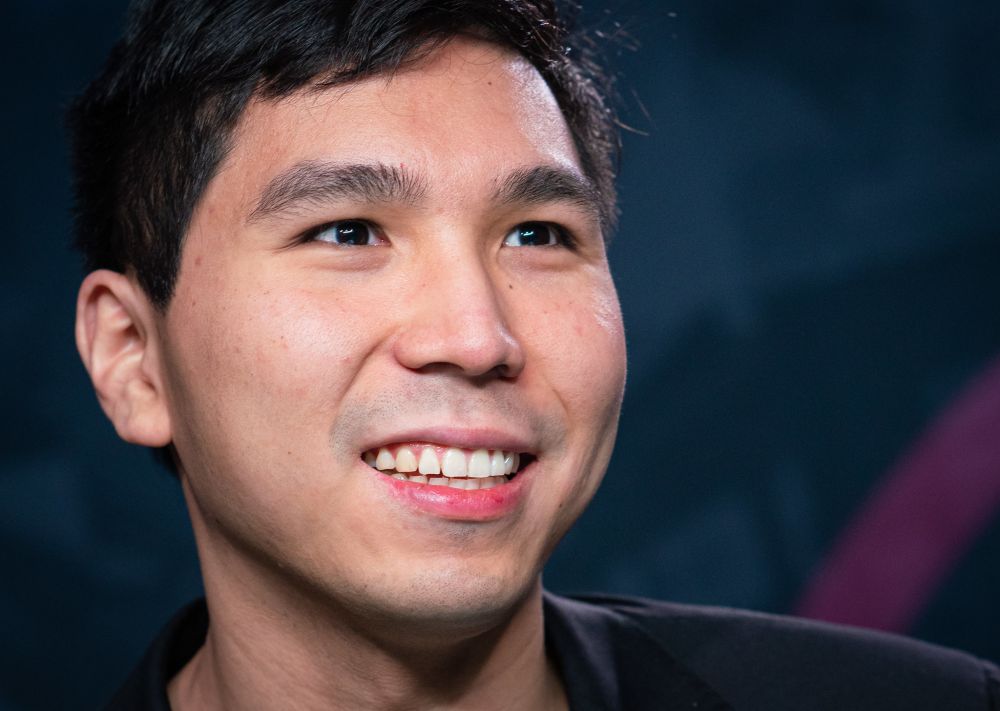 So - Caruana: 1-0
So opted to sacrifice his pawn to keep his pieces active.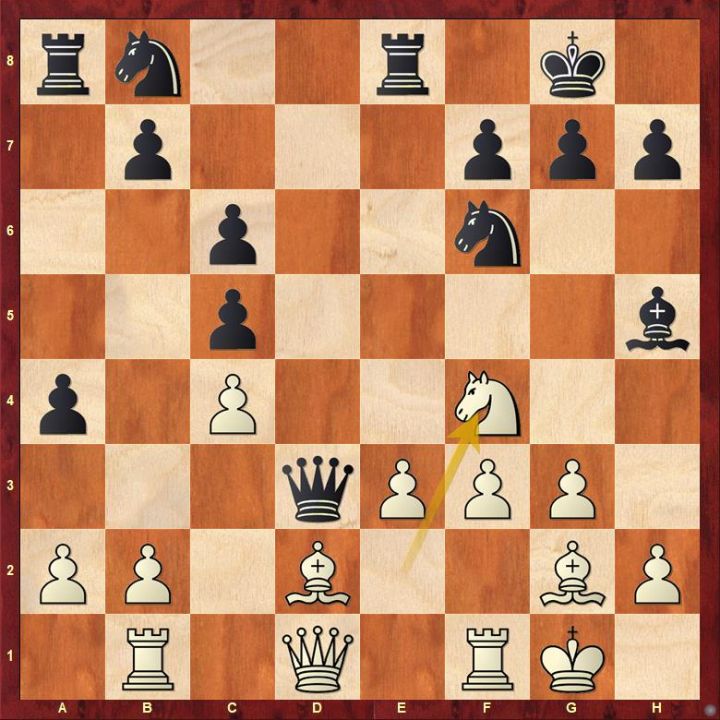 There was no good way to defend the c4-pawn and White has no intention of taking the bishop either.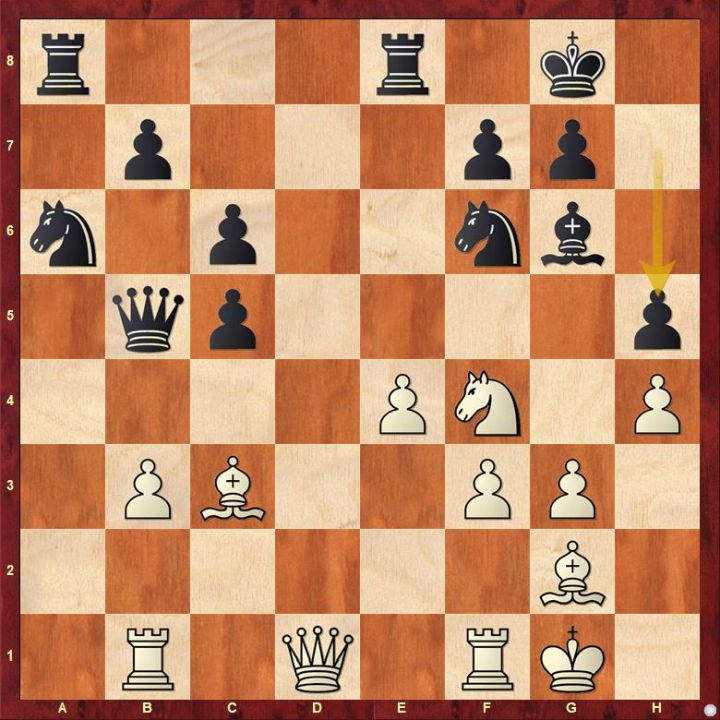 22...h5 is an unforced error. It weakens black's kingside. Instead 22...Rad8 23.Qc1 Nd5 was a better way for black to avoid the bishop getting trapped.
Find out the beautiful idea for White in the above diagram. The rest was academic and So won the game without any great difficulty.
Grischuk - Deac: 1-0
Three-time World Blitz champion Alexander Grischuk brought Bogdan-Daniel Deac's fantastic run to a screeching halt as he beat him in a seemingly equal Queen and Rook endgame by showcasing correct technique.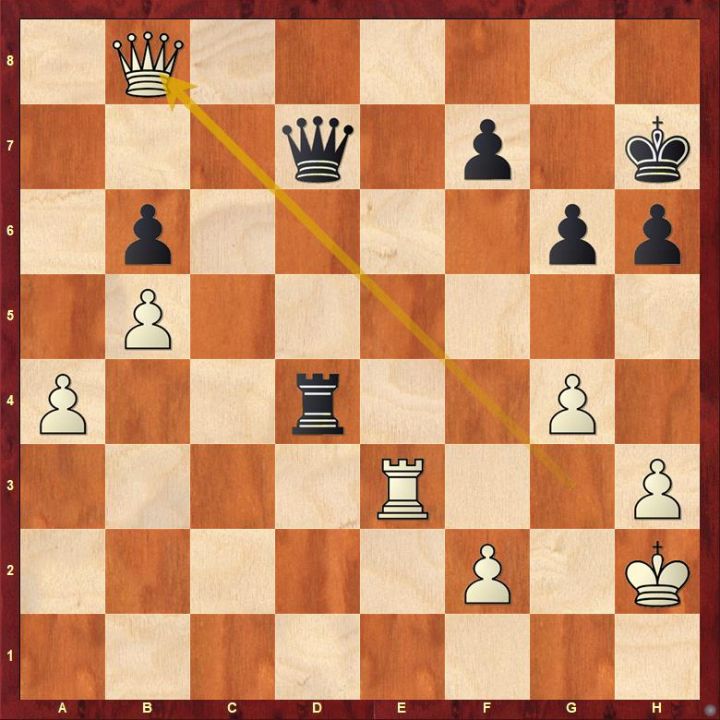 Although White is ahead by a pawn but it is far from over. White's king is relatively weaker because of the advance pawn at g4. What is the correct way to deal with the threat on b6-pawn? The game went on 52...Rxa4 and after 53.Qxb6 it is completely winning for White. Grischuk scored his first victory of the event and joined the lead with So.
Giri - Aronian: 0.5-0.5
Giri and Aronian had a solid draw.
Radjabov on making short draws, "To be honest, I certainly didn't think much about this. I wouldn't say for my age but generally for me, this case was unusual. I really have a lot of tournaments to play and I was used to in the years before the pandemic, to play like maybe few tournaments in a year. This time it was like as I said, every month there was a tournament, very exhausting tournaments in a row, the Champions Tour stuff. Sometimes I just kind of think that it's better if you don't have any specific ideas to play against all top players and get in some kind of trouble. It's just better to make draws and wait for your chance to come or maybe they will also push as white and so on. I don't really think about the critics and all these guys. I have played many times, beautiful and nice games, public was entertained. Then they said, there is no point in writing because he is not rated quite there in the top. It's just a professional thing what I am doing from time to time because I just think that if I don't have an idea and over push against top players of the world, it's very risky. To be honest, I am generally quite exhausted. We will see if I can recover my energy before the next round and try to push in some games of course. Usually my style really allows it because I am like mostly the tactical player, let's be objective like King's Indian in my style and so on. I certainly do not enjoy this kind of draws but chess is a game where you should really work on your repertoire, have ideas especially in the top level and then it all ends pretty badly when you are without ideas and just tell yourself that I want to play chess, I want to play something playable, I just want to fight and so on. You go for 1.b3 stuff that I did against Giri... I am not enjoying it certainly but I don't care at all about what the critics say."
Radjabov then tweeted that every chess player who loves the game is a friend of his and he does not care about those who don't like him. He also reminded the fact that he is part of the chess history (Winner of FIDE World Cup 2019).
FIDE Director General GM Emil Sutovsky reminded about the last player to claim himself part of history was Steinitz
Renowned trainer and best seller writer Ivan Sokolov voiced in his thoughts
Mr. Commonwealth GM Abhijeet Gupta stood in support of Radjabov when the Azerbaijani tweeted in a reply, "Saying truth is fine. Rare nowadays, but I am ok with it."
Readers, where do you stand on Radjabov's honest confession? Do you think his quick draws are justified or do you feel it is not right for the sport, spectators and other players? Let us know your thoughts in the comments.
Photo Gallery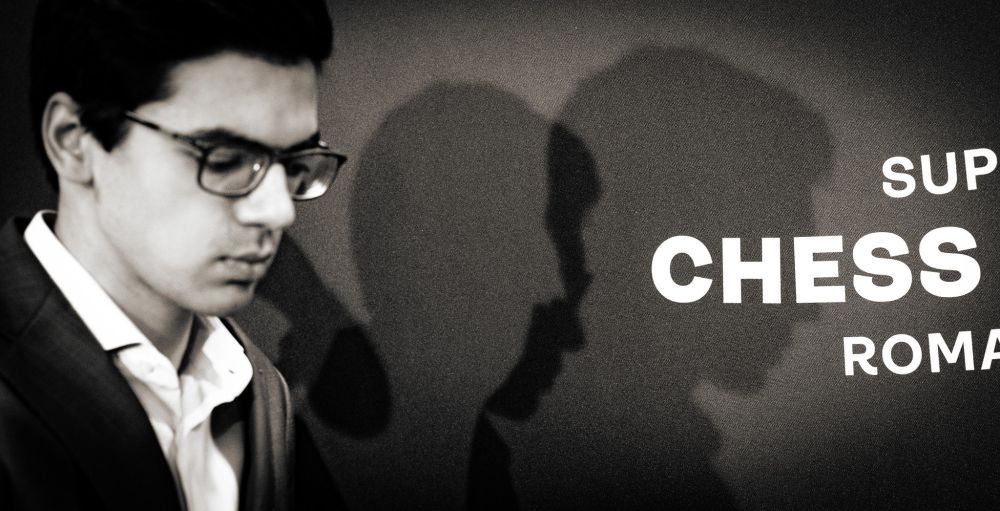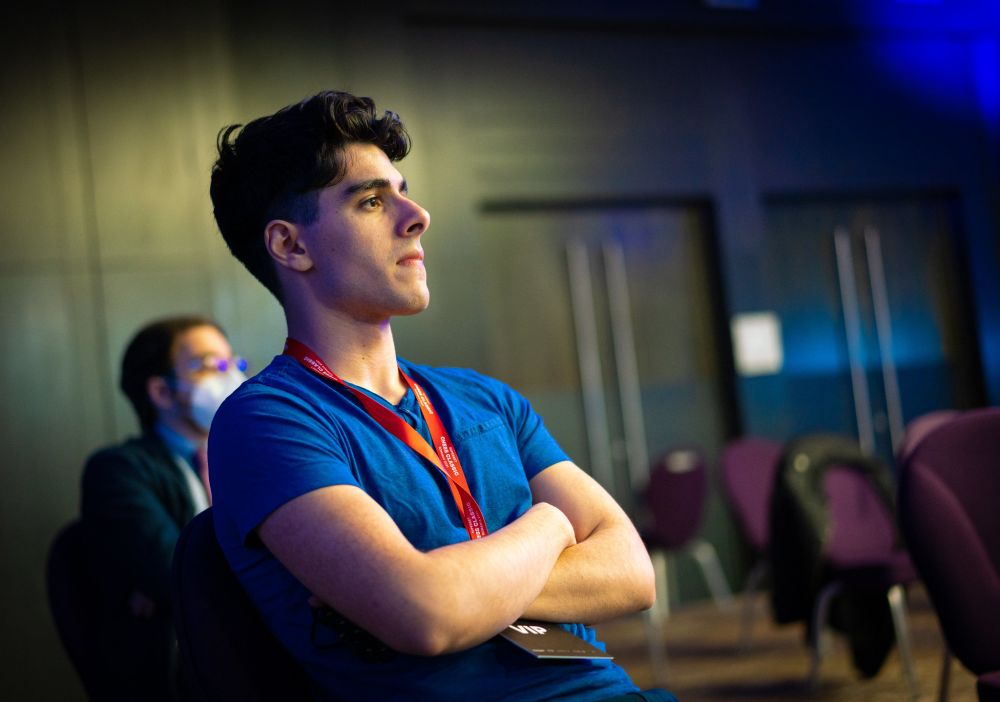 Replay Round 4 games
Round 4 results
Standings after Round 4
Links
Grand Chess Tour official site
---