Saint Louis Rapid and Blitz GCT 2021 starts today
by Shahid Ahmed - 11/08/2021
Saint Louis Rapid and Blitz 2021 will be the fourth and penultimate event of Grand Chess Tour 2021. Four full tour participants including three of the world top ten will be seen in action. They are - Caruana, Mamedyarov, So and Rapport. The event will witness the GCT debut of Jeffery Xiong and Sam Shankland. The remaining wild card entrants are - World no.1 in Blitz, Nakamura, eight-time Russia champion, Svidler, Leinier and World Blitz 2013 champion, Liem. The single round-robin Rapid event will be played between 11th and 13th August. The double round-robin Blitz event will take place on 14th and 15th August. Round 1 starts tonight 12th August at 1:30 a.m. IST. Photo: Lennart Ootes/Grand Chess Tour
New champion will be crowned
The fourth and penultimate event of 2021 Grand Chess Tour will be Saint Louis Rapid & Blitz starting today 11th August 2021. 2019 winner Aronian will not be seen in action, which means a new champion is guaranteed to be crowned. Only four players from the previous edition are playing in this event. They are - Caruana, Mamedyarov, Rapport and Leinier.
Schedule and Format
2021 Saint Louis Rapid and Blitz will have three rounds of Rapid games per day between 11th and 13th August. The Blitz tournament will be played on 14th and 15th August in a double Round-Robin format with nine rounds taking place each of those days. Everyday game starts at 3 p.m. local time (next day 1:30 a.m. IST). It will be a 10-player Round Robin event. Time control for Rapid will be 25 minutes each plus 10 seconds increment from move 1 and for Blitz, it will be 5 minutes each plus 2 seconds increment from move 1.
Participants
The lineup includes only four full-tour players and six wild card entrants. The full-tour participants are - Caruana, Mamedyarov, So and Rapport. They will be joined by World no.13 Leinier Dominguez Perez, World no.1 in Blitz, Nakamura, former World Blitz champion Liem Quang Le, USA no.5 Jeffery Xiong, USA no.6 Sam Shankland and eight-time Russia champion, Peter Svidler.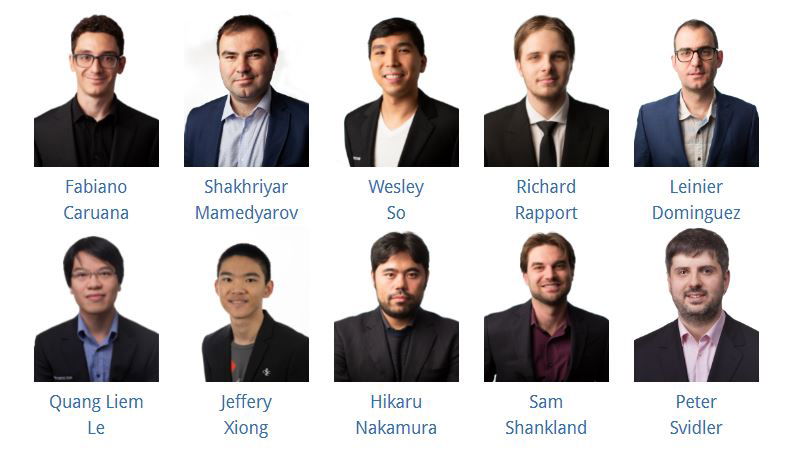 Prize
The total prize fund for each of the Rapid and Blitz event is US$ 150000 with the first prize being US$ 37500.
GCT 2021 Standings
Photo Gallery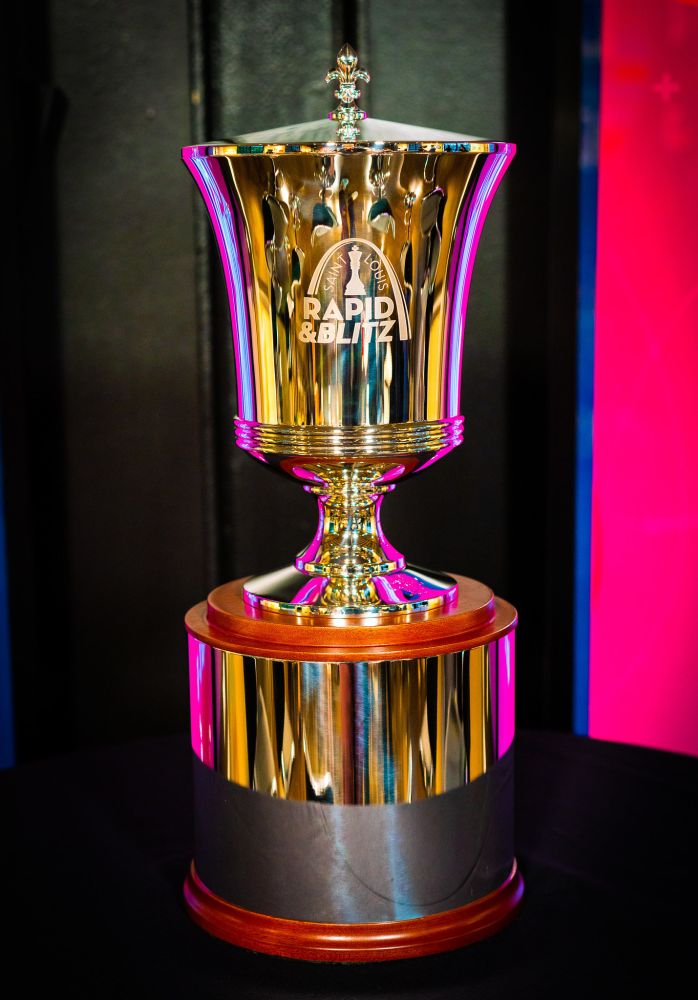 Links
Grand Chess Tour official site
Watch the tournament live on Kasparovchess
---