Superbet Classic R2: Deac stuns Vachier-Lagrave
19-year-old Romania no.2 GM Bogdan-Daniel Deac continues his impressive run at the Superbet Chess Classic 2021 as he beat Vachier-Lagrave in Round 2. The Frenchman tried to launch an attack on the kingside which at a first glance seems outrageous but it was actually a good idea, Deac did not get rattled and handled it very well and grabbed a few pawns which eventually turned out to be the deciding factor in his victory. Caruana scored a clinical victory over Lupulescu. Both Deac and Caruana took early lead 1.5/2, followed by six players at 1.0/2. Round 3 starts today from 5:30 p.m. IST. Photo: Lennart Ootes/Grand Chess Tour
Caruana beats Lupulescu
Fabiano Caruana scored the first victory of the round against Romania no.1 Constantin Lupulescu. The world no.2 punished the Romanians tiny mistakes and made a short work of him in 28 moves. 19-year-old Romania no.2 stunned Maxime Vachier-Lagrave as he beat the Frenchman convincingly by playing some very fine chess.
Caruana - Lupulescu: 1-0
Caruana scored a fine victory over Romania no.1 Constantin Lupulescu after the latter lost a few pawns.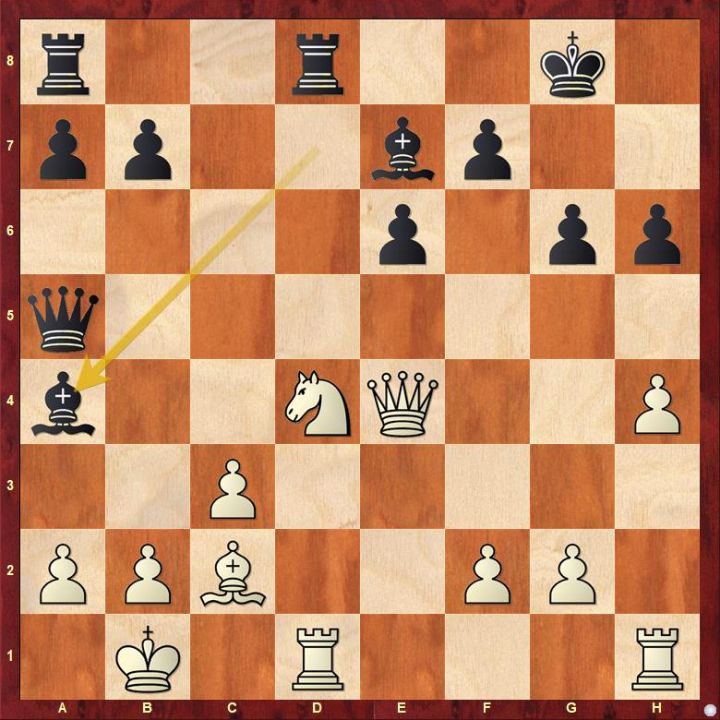 17...Ba4 does not add much to the position for black. In fact, it only costs black to lose a pawn. Instead 17...e5 18.Nb3 Qc7 was a better choice.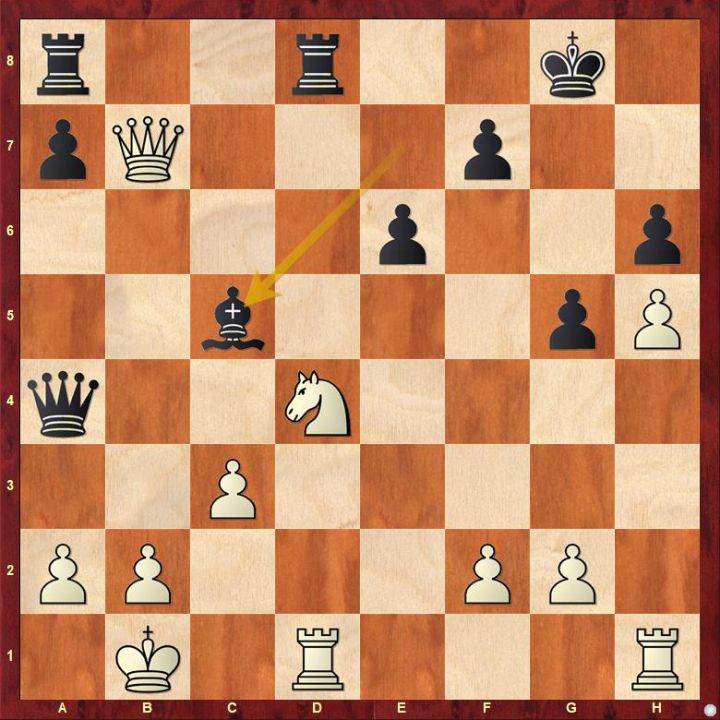 20...Bc5 actually does not create more pressure on the d4-knight, in fact it gives white an opportunity which white would want here. What is it? The resultant endgame is winning for white and black resigned another eight moves.
Vachier-Lagrave - Deac: 0-1
Vachier-Lagrave made a bold decision to avoid repetition against Deac.
After repeating the position of 21...Qc3 22.Rd3 Qa1 23.Rd1 Qc3 twice, white decided to continue the game with 25.g4. It might seem quite outrageous but computer actually agrees with the move. Black responded with 25...b3 to remove the bishop from the deadly c2-h7 diagonal.
White was forced to exchange queens here with 31.Qc3+. It was possible to defend the g5-pawn with Qd2 but in the long run it would have helped black only as white has no easy way to continue the attack. Thus white decided to drop the g5-pawn.
36.Bc4 is a mistake as it costs white another pawn. Find out how. Soon white gave up another pawn without enough compensation and the resigned in another eight moves.
Photo Gallery
Replay Round 2 games
Round 2 results
Standings after Round 2
Links
Grand Chess Tour official site
---