Sinquefield Cup R7: Vachier-Lagrave emerges sole leader
by Shahid Ahmed - 25/08/2021
Maxime Vachier-Lagrave gained the sole lead 5.0/7 as he beat Xiong convincingly in the seventh round of Sinquefield Cup 2021. He will be aiming to win his second consecutive Grand Chess Tour 2021 after his triumph at Croatia Rapid and Blitz last month. Caruana and Svidler also scored victories over Mamedyarov and Swiercz respectively. Caruana, So and Leinier are now a half point behind the leader at 4.5/7 each respectively. So still seems to be in a good position to win the entire GCT 2021. Who do you think will win Sinquefield Cup and GCT 2021? Round 8 starts tonight from 1:30 a.m. IST. Photo: Lennart Ootes/Grand Chess Tour
Caruana, Svidler and Vachier-Lagrave score victories
Fabiano Caruana scored only third victory of the event for Black, first time since the second round. Peter Svidler scored his first win of the event against Dariusz Swiercz.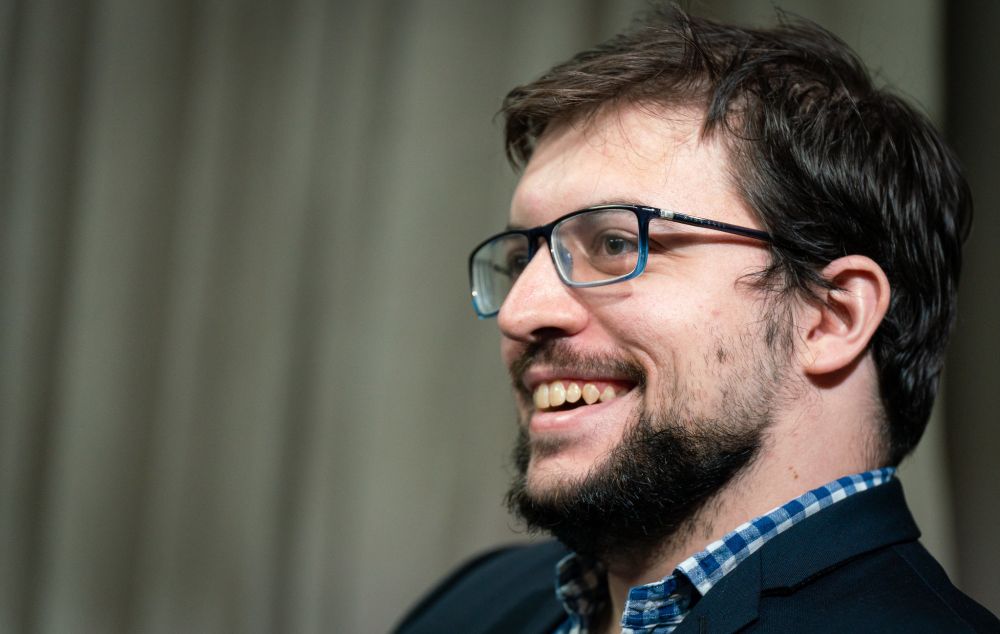 Mamedyarov - Caruana: 0-1
Mamedyarov got into an early trouble as his king was awkwardly placed at g1.
17.Kg1 definitely makes the position extremely uncomfortable for White. Eventually White blundered an exchange in another ten moves.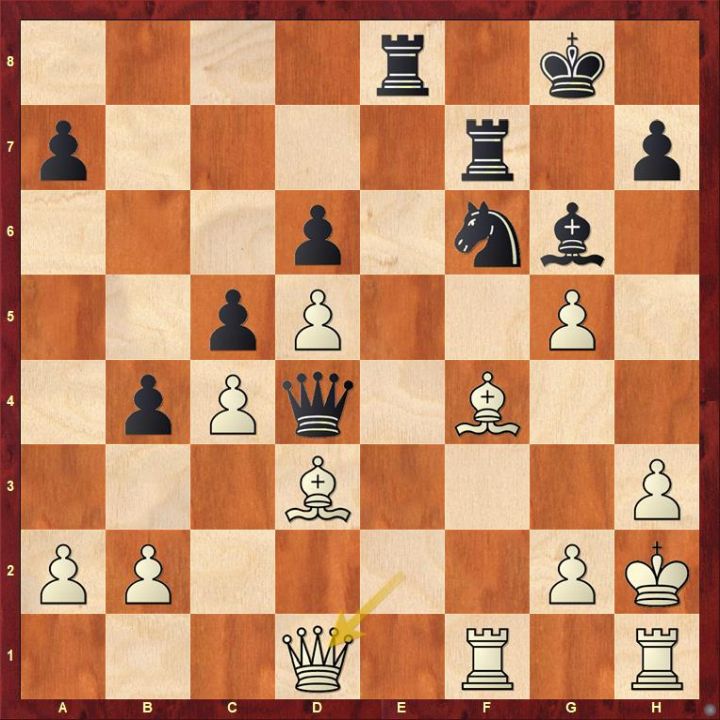 27.Qd1 loses an exchange, however 27.Qf2 does not. Find out the key difference between those two. Caruana went on to win the game.
Svidler - Swiercz: 1-0
Svidler got himself a decisive advantage in the middlegame after his opponent Swiercz misplaced his queen.
19...Qa5 would have kept Black in the game. However, 19...Qa1 makes things difficult as 20.Ba4 or 20.Re3 both give White a substantial advantage.
Vachier-Lagrave - Xiong: 1-0
Berlin did not prove to be a strong defense for Xiong against Vachier-Lagrave as the Frenchman crashed through.
There is a big difference between playing 18...g6 now and taking on g4 and then playing g6. The opened h-file can only help White. Black went wrong as he decided to exchange pawns before playing 19...g6 which turned things completely in White's favor, eventually leaving the dark square bishop gasping for air.
Replay Round 7 games
Round 7 results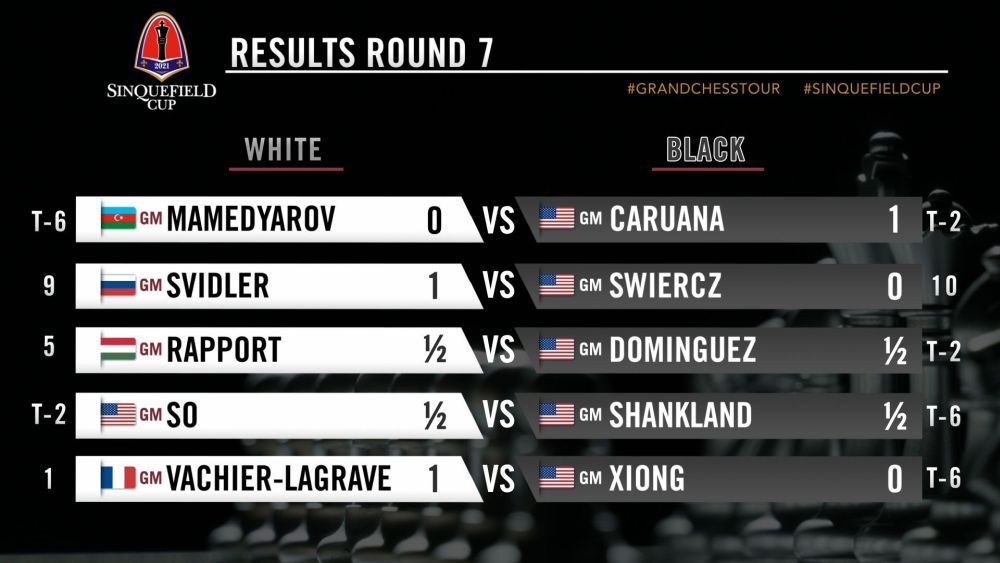 Standings after Round 7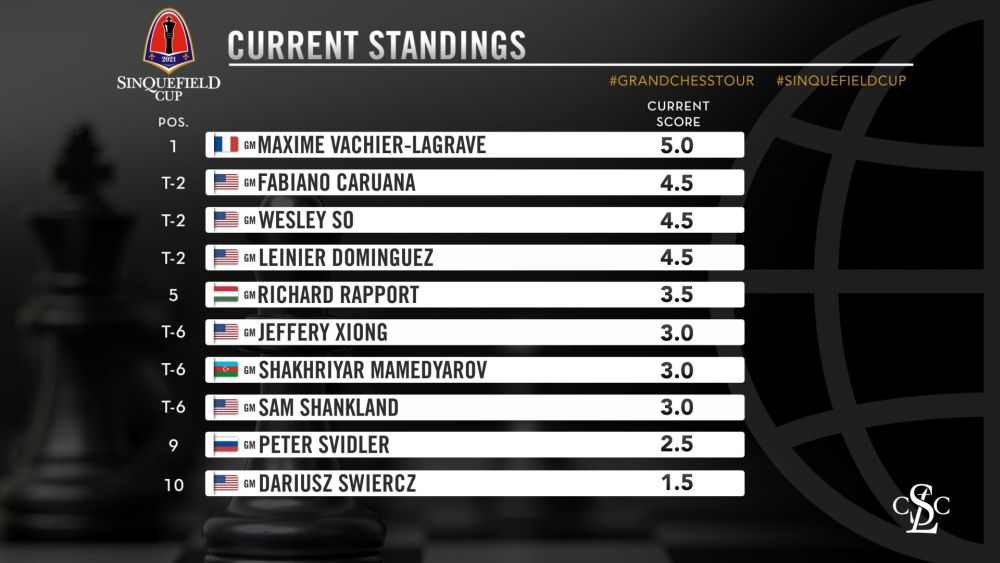 Links
Grand Chess Tour official site
---