Paris Rapid and Blitz Day 2: Vachier-Lagrave is back
Since FIDE Candidates got over early this year, there has been a slump in Vachier-Lagrave's games. On the first day, we already got a glimpse of the France no.1 getting his rhythm back against Svidler and on the second day we witnessed a brilliant win against Nepomniachtchi in Round 6. It is true that in both games, each of the MVL's opponents had their chances, but we all know it takes two to tango. Caruana, So and Nepomniachtchi share a three-way lead 7.0/12, heading into the final day of the Rapid part of the event. Aronian, Vachier-Lagrave, Radjabov, Bacrot and Svidler are a point behind them 6.0/12. Round 7 starts today from 5:30 p.m. IST. Photo: Lennart Ootes/Grand Chess Tour
Vachier-Lagrave scores a brilliancy
The second day of the Paris Rapid and Blitz tournament witnessed only four decisive games out of 15. That does not mean the spectators did not observe enough exciting games. The most exciting game and finish of the day was definitely Vachier-Lagrave's win over Nepomniachtchi in Round 6. You have to see the game only then you will understand, what an amazing spectacle it was. Sure Nepomniachtchi had his chances to avert the way it ended, much to his chagrin, he did not.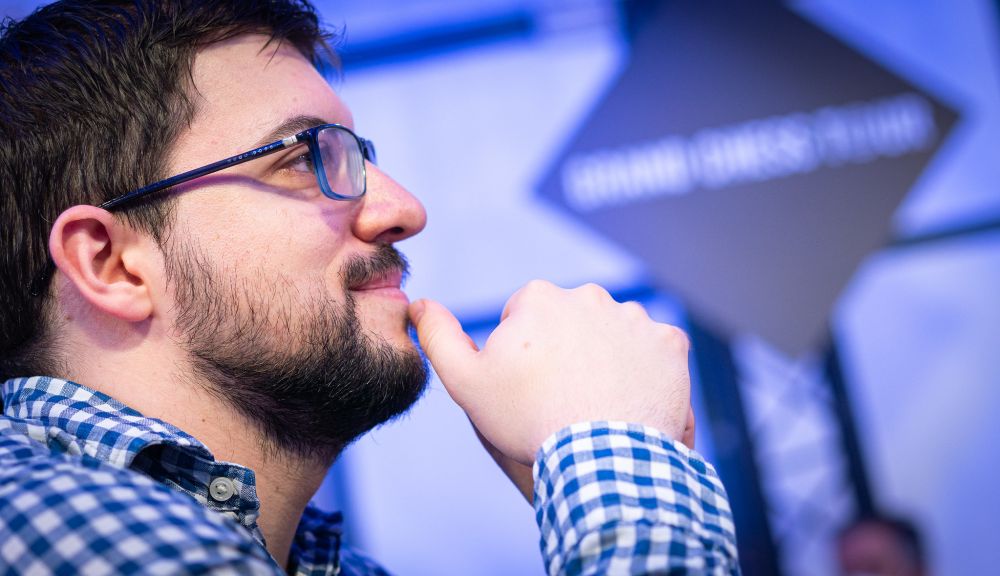 Round 4: So - Nepomniachtchi: 1-1
So-Nepomniachtchi game was heading towards a draw, however a small window of opportunity opened for the Fischer Random world champion.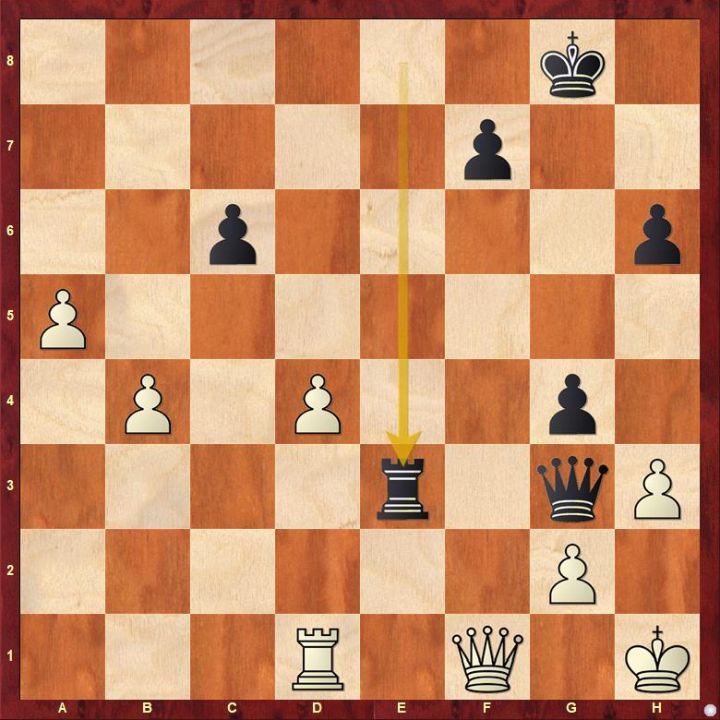 In the above diagram, White continued the game 31.a6 gxh3 32.gxh3 Qxh3+ 33.Qxh3 Rxh3+ 34.Kg2 Ra3 and the game headed towards a draw. If White had played 31.hxg4 first and then played a6, well things could have turned differently.
Vachier-Lagrave - Bacrot: 0-2
Perhaps one of the most anticipated encounter of the event is the battle between France no.1 and France no.2, i.e. Vachier-Lagrave vs. Bacrot.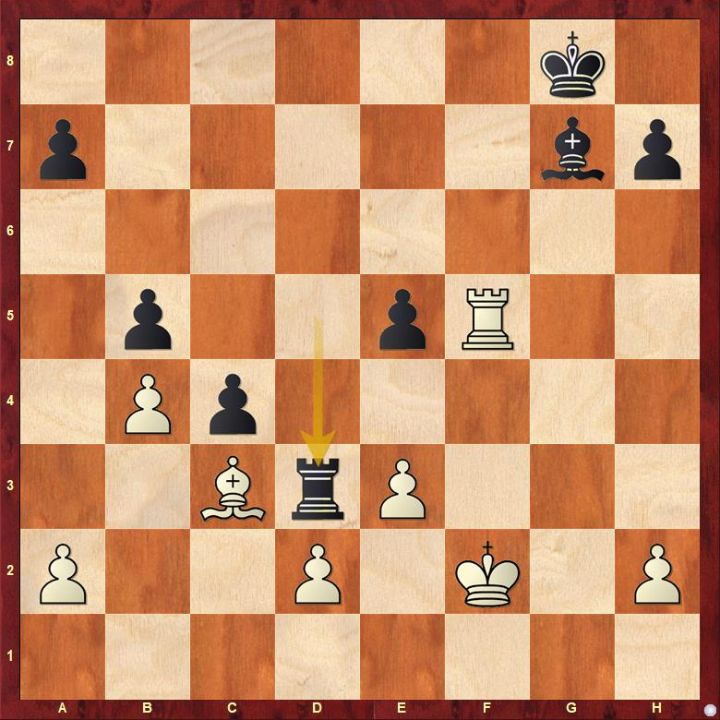 Which way should White move the king in the above diagram?
It is not over yet for White as he can still save the game after 63...Kg3. How? White blundered here, 64.Ke5 and it became a point of no return for White.
Firouzja - Caruana: 1-1
Firouzja had a good position on more than one occasion against Caruana.
White shouldn't take the h5-pawn here, instead taking the b6-pawn is a better idea, which is exactly what Firouzja did in the game. Black needed to play 25...Bd6 instead of 25...h5, to reduce the control of the white knights at the center of the board.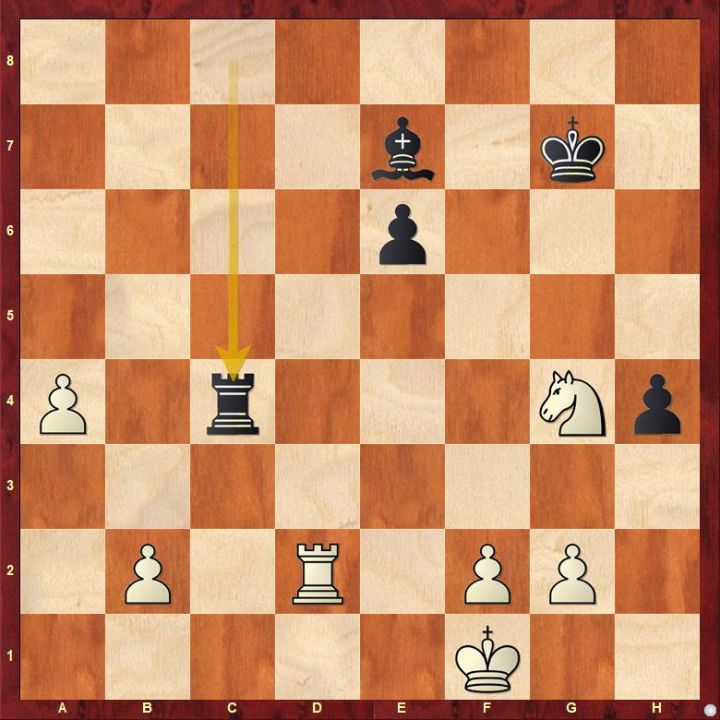 One of the best chance White had in the endgame was in the above position. 48.Rd7 Rxa4 49.Rxe7+ Kf8 50.Rxe6 Rxg4 51.Rb6 should have been winning for White.
White had another good opportunity in the endgame when 67...Rc8 was played. Find out the best continuation for White. In the end, Firouzja missed all his chances and the game ended in a draw.
Round 5: Caruana - Svidler: 2-0
Svidler had a momentary lapse in concentration and blundered an exchange in the middlegame against Caruana.
36...Nxc4 or Qe7 would have sufficed because 36...Rc8 falls into a skewer after 37.Be2 followed by Bg4 if you move your h5-rook.
Bacrot - Firouzja: 1-1
Bacrot had a solid draw with Firouzja. However, there was a moment where Bacrot could have pushed a bit more.
The game continued 17.e4. White could have done something else before that to push Black into defense mode. What was it?
Nepomniachtchi - Aronian: 2-0
Nepomniachtchi scored a fine victory as Aronian misjudged the attack on his king by picking up a poisoned pawn.
26...Bxa3 is a huge mistake. Find out why.
Round 6: Vachier-Lagrave - Nepomniachtchi: 2-0
Arguably Vachier-Lagrave had the best of the game day against Nepomniachtchi. Yesterday also he had a fantastic game against Svidler, although he was on the losing side.
The game continued 14...Bxb5. Instead 14...Bxf2+ 15.Kf1 Bg3 would have given black an edge.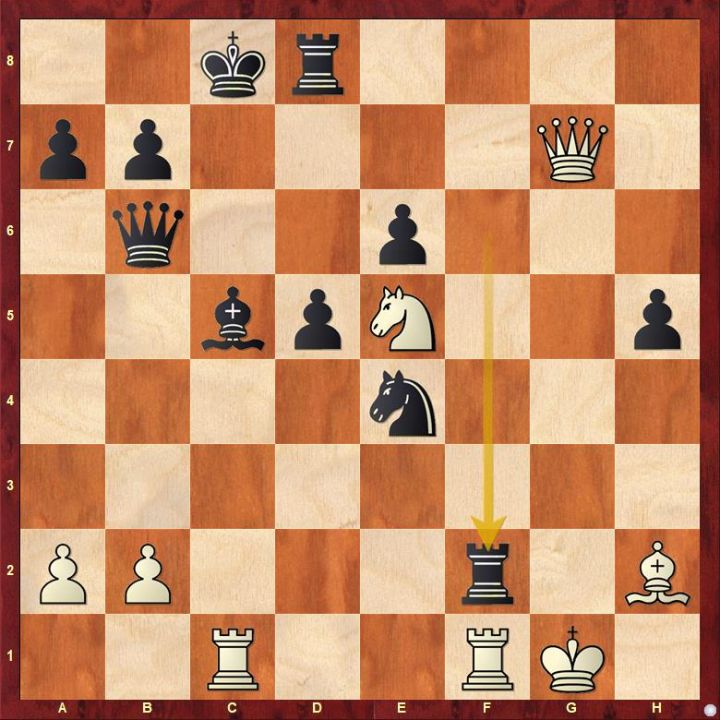 24...Rxf2 is a blunder, find out why. Black needed to play 24...Nxf2 and things would have remained fine.
Svidler - Bacrot: 1-1
Both Svidler and Bacrot had their fare share of chances, but the latter had a more clear shot.
27...Ne4 seems to be running into 28.Qe2 and Black cannot stir up any further trouble. So what should Black do to facilitate that plan? The game eventually ended in a draw.
Photo Gallery
Scoring for the Rapid section: Win - 2 points, Draw - 1 and Loss - 0.
Scoring for the Blitz section will be usual, Win - 1 point, Draw - 0.5 and Loss - 0
Replay Round 4-6 games
Standings after Round 6
Links
Grand Chess Tour official site
Exclusive LIVE coverage on Kasparov chess
---