Magnus Carlsen beats Anish Giri for the first time in 11 years at Tata Steel Chess
Over the years, Magnus Carlsen has etched his name in a lot of statistical records, however one thing he has not done in eleven years, is beat Anish Giri in a Classical game at Tata Steel Chess. That fact changed as the world champion humbled the Dutch no.1 in the second round of Tata Steel Chess 2022. The only time Carlsen had beaten him earlier was in Playoffs back in 2018. Vidit and Praggnanandhaa drew their respective games against Caruana and Duda. Arjun Erigaisi won against Max Warmerdam and Surya Sekhar Ganguly drew with Lucas van Foreest in the Challengers section. Round 3 starts today at 6:30 p.m. IST. Photo: Lennart Ootes/Tata Steel Chess Tournament 2022
Duda, Magnus and Vidit at 1.5/2
Magnus Carlsen finally managed to beat Anish Giri at Tata Steel Chess, something he has not been able to do since 2011. This certainly makes him a favorite to win the tournament and decreases Giri's chances by that much. Jan-Krzysztof Duda and Vidit Gujrathi are the other two players who are also at 1.5/2. Jorden van Foreest lost to Richard Rapport in a game which was heading towards a draw. Sam Shankland missed a good opportunity against Nils Grandelius.
Carlsen - Giri: 1-0
Magnus sacrificed an exchange against Anish to maximize his minor pieces - a bishop pair and a knight.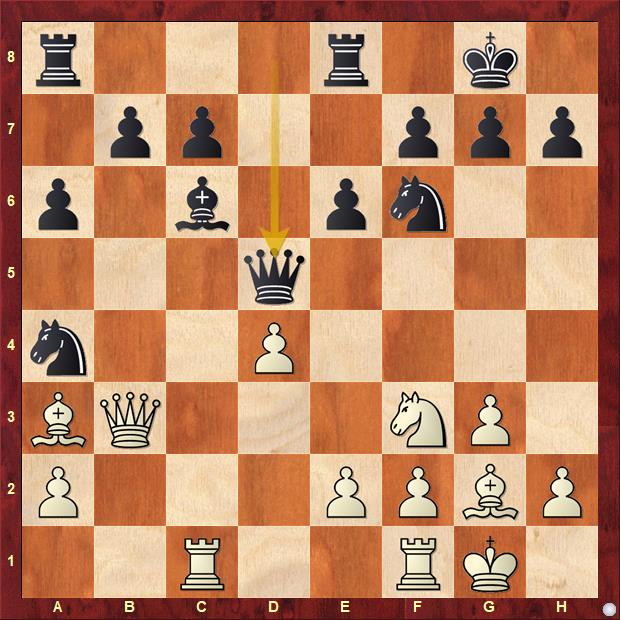 White opted for 16.Rxc6 Qxc6 17.Rc1 Qb5 18.Qc2 and now Nd5 made things difficult for Black.
Find out why 18...Nd5 is a mistake. Black had to play 18...Nb6 and get the a4-knight out of peril.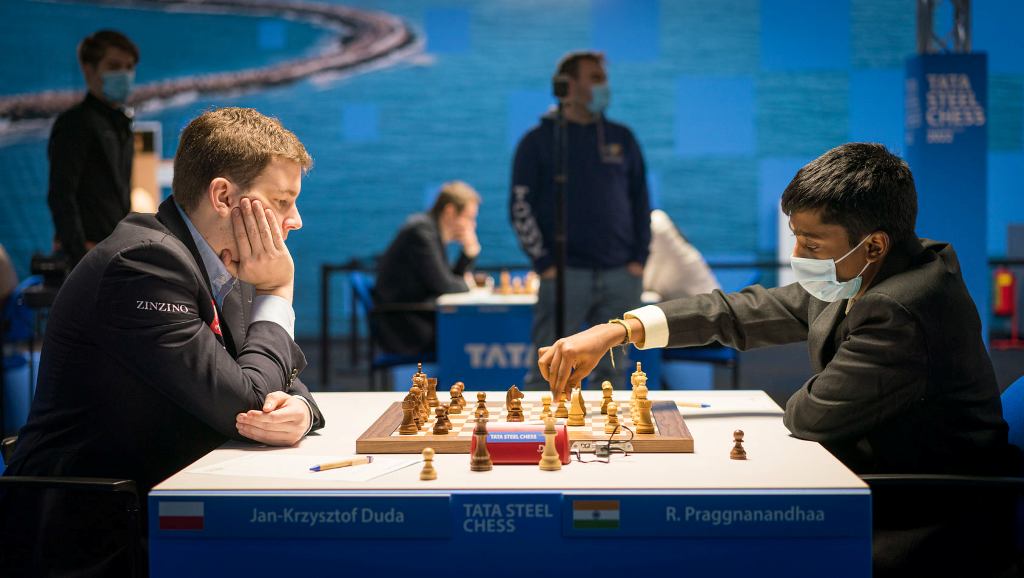 Rapport - Jorden: 1-0
The game between Richard Rapport and defending champion Jorden van Foreest seemed to have heading towards a draw until the Netherlands no.2 decided to get creative in the knight ending.
35...fxe4 36.Nxe4+ Ke7 leads to a draw. However, Black being low on time wanted to try something 35...Nd7 36.Nxh7 e5+ 37.fxe5 Nxe5 38.exf5 Nc6+ 39.Kc4 Ke5 40.f6 and White is completely winning.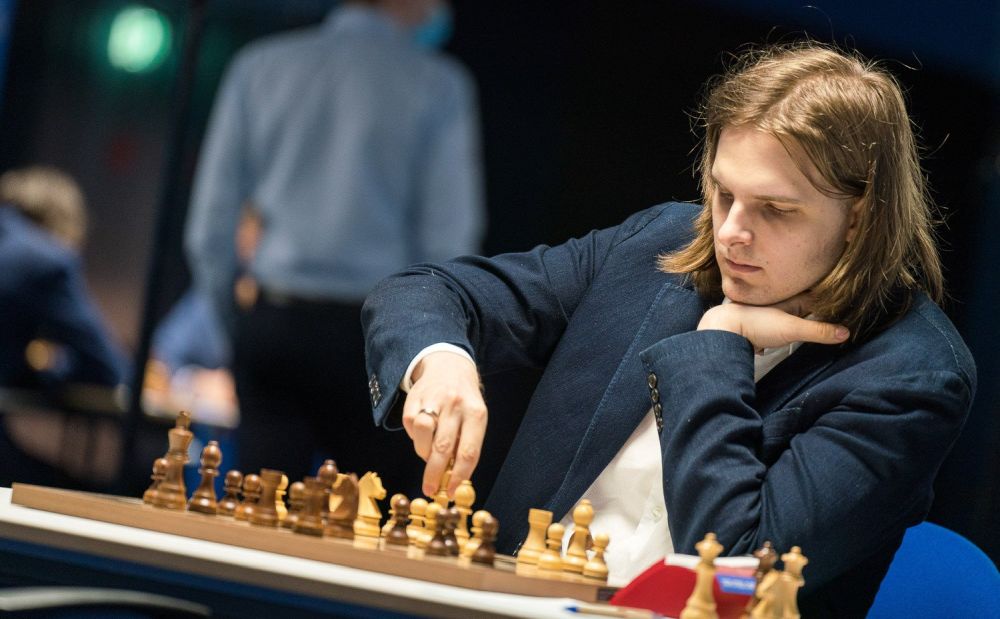 Mamedyarov - Esipenko: 0.5-0.5
The most talked about game from Round 2 is between Shakhriyar Mamedyarov and Andrey Esipenko. Why? Because of 1.d4 Nf6 2.c4 e6 3.g4 and it was obviously not a mouse slip!
3.g4 did lead to some interesting positions.
14.g6 is not as venomous as it may want to be. Besides, Esipenko is a very strong player, one who does not get easily rattled by 3.g4. The game eventually ended in a draw.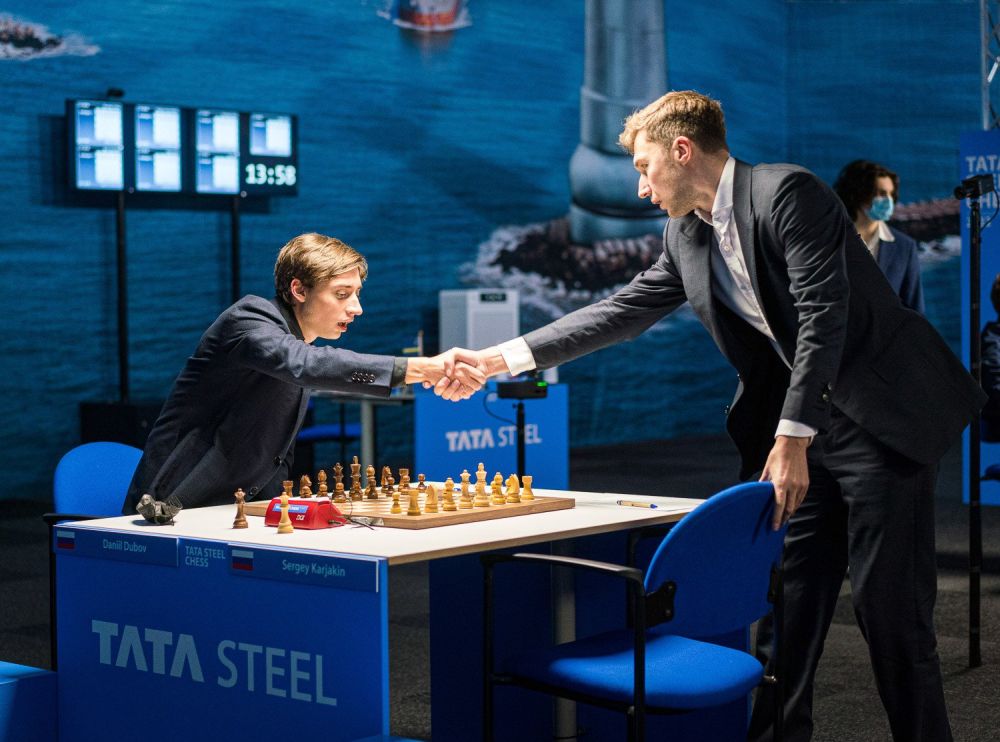 Shankland - Grandelius: 0.5-0.5
Arguably the most intriguing game of Round 2 was between Sam Shankland and Nils Grandelius, primarily because the former decided to sacrifice his queen.
White played the exciting 33.Rxd4 Rxd3 34.R4xd3 and Bh6 created an opportunity, one he might not have been expecting.
Find out the best continuation for White which was missed probably due to being low on time.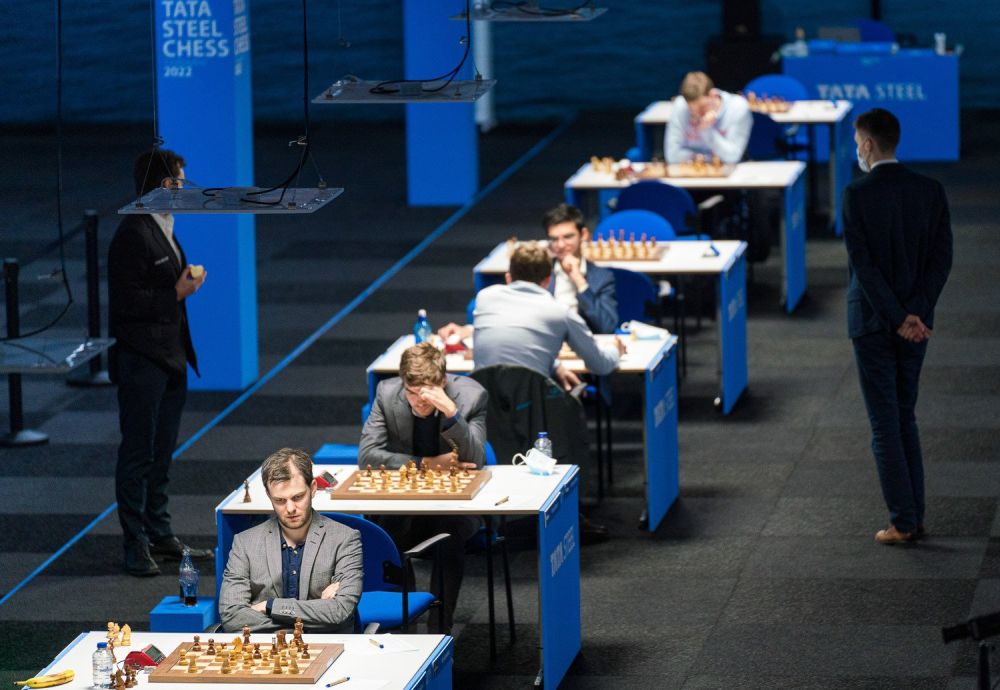 Warmerdam - Arjun Erigaisi: 0-1
Netherlands no.6, GM Max Warmerdam had a huge tactical oversight against GM Arjun Erigaisi.
White blundered here 16.Rxa6 as there is not enough compensation for the queen after 16...Bxf2+ 17.Kxf2 Rxc2 and the a7-pawn will not promote without paying a heavy price.
Max Warmerdam tweeted on his game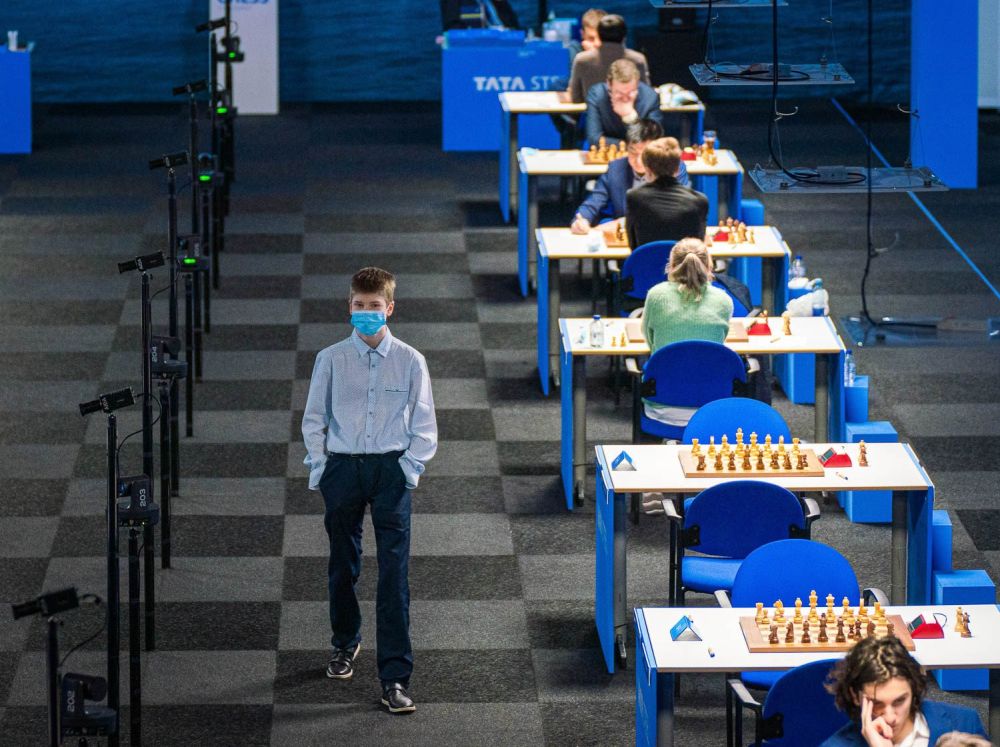 Replay Round 2 Masters games
Replay Round 2 Challengers games
Round 2 results
Round 3 pairings
Standings after Round 2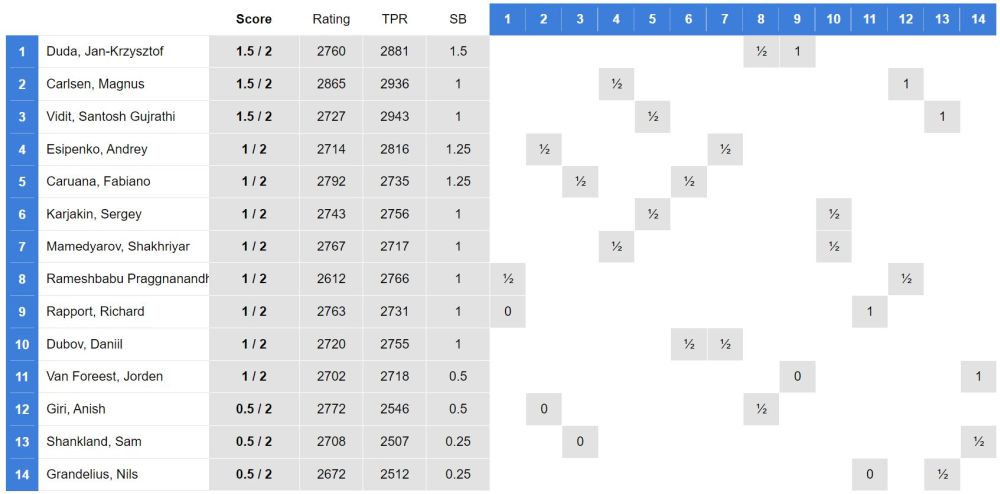 Schedule
Starting from Saturday 15th January, all round starts at 6:30 p.m. IST, only Sunday 30th January, the final round will start at 4:30 p.m. IST. Rest days are - 19th, 24th and 27th January.
Time Control
100 minutes for 40 moves, followed by 50 minutes for 20 moves, then 15 minutes for the remaining moves with 30 seconds cumulative increment for each move starting from the first move.
Links
---