6th Sharjah Masters 2023 R8: Arjun Erigaisi storms into the title fray, Praggnanandhaa swerves Kuybokarov
D Gukesh had a solid draw against Grigoriy Oparin (USA) to maintain his lead. Arjun Erigaisi played some inspired chess to crush Vladislav Kovalev. He made his intentions very clear as early as move no.6 that he is playing for only one result - win. The India no.5 launched a brutal attack on the stranded king at the center. A desperate bishop sacrifice did not work out for Kovalev. Nihal Sarin had a well-fought draw against Sanan Sjugirov. R Praggnanandhaa made a massive save and completely turned things around against Temur Kuybokarov (AUS). He showed that if you are willing to win, even in a lost position, you have to put up a fight. Gukesh and Arjun are among eight players in the lead at 5.5/8 each. Who do you think will win the tournament? Final Round 9 starts today at 3 p.m. local time, 4:30 p.m. IST. Photo: Niklesh Jain
Gukesh or Arjun - Who will win?
GM D Gukesh and GM Arjun Erigaisi are the only two Indians among the eight leaders. The remaining six are - GM Samuel Sevian (USA), GM Nodirbek Yakubboev (UZB), GM Yangyi Yu (CHN), GM M Amin Tabatabaei (IRI), GM Haik M Martirosyan (ARM) and GM Grigoriy Oparin (USA). Gukesh and Arjun must win their respective games and hope all other results work out in their favor.
Kovalev - Arjun: 0-1
The only rated game between GM Vladislav Kovalev (2612) and GM Arjun Erigaisi (2701) ended in a draw over two years ago at Bangladesh Premier League.
Arjun made his intentions very clear early in the game that he is playing for only one result. 7.Ndb5 Qb8 8.Bf4 e5 9.Be3 a6 10.Na3 b5 11.Nd5 Nf6 12.Nxf6+ gxf6 13.h4 f5 14.exf5 Bb7 15.Rg1 d4! 17.cxd4 Bb4+ it would not be an understatement to say that White is positionally lost now.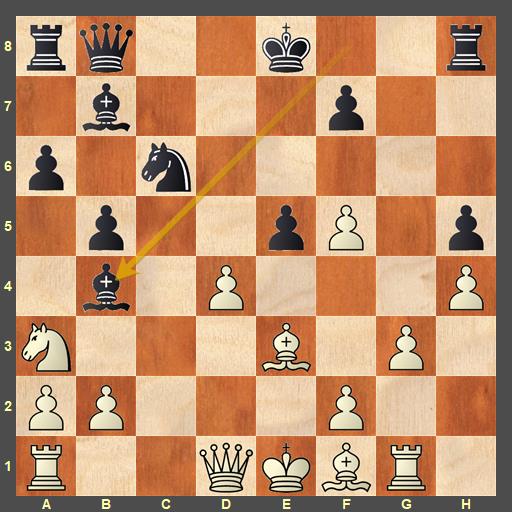 White is forced to play 18.Ke2 as 18.Bd2 leads to a quicker demise after Nxd4! 18...exd4 19.Bf4 Bd6 20.Bg5 f6 21.Bxf6 0-0 22.Qd2 Rxf6 White never got any compensation for the sacrificed bishop and he went on to lose the game in a sharp battle.
Praggnanandhaa - Kuybokarov
Black has been stalling on capturing the rook at g7 because the position is winning in thousand different way, well until it isn't. 54...Bd5+ ? 55.Kg3 now Black cannot take the rook because Ne6+ discover attack drops the black queen. 55...Qd6+ 56.Kf2 Qxe5?? still Kxg7 57.Kxe1 would have been balanced. 57.Rg3+- tables have completely turned now Ke8 58.Rg8+ Kd7 59.Qd8# now that's a checkmate which will haunt Black for a long time.
Replay the Live stream
Replay Round 8 games
Round 8 results
| | | | | | | | | | | | | | |
| --- | --- | --- | --- | --- | --- | --- | --- | --- | --- | --- | --- | --- | --- |
| Bo. | No. | | | Name | Rtg | Pts. | Result | Pts. | | Name | Rtg | | No. |
| 1 | 17 | | GM | Oparin, Grigoriy | 2667 | 5 | ½ - ½ | 5 | GM | Gukesh, D | 2732 | | 2 |
| 2 | 15 | | GM | Martirosyan, Haik M. | 2675 | 5 | ½ - ½ | 5 | GM | Sevian, Samuel | 2684 | | 11 |
| 3 | 28 | | GM | Yakubboev, Nodirbek | 2630 | 5 | ½ - ½ | 5 | GM | Tabatabaei, M. Amin | 2677 | | 14 |
| 4 | 18 | | GM | Korobov, Anton | 2664 | 4½ | 0 - 1 | 4½ | GM | Yu, Yangyi | 2729 | | 4 |
| 5 | 5 | | GM | Sjugirov, Sanan | 2712 | 4½ | ½ - ½ | 4½ | GM | Nihal, Sarin | 2673 | | 16 |
| 6 | 38 | | GM | Kovalev, Vladislav | 2612 | 4½ | 0 - 1 | 4½ | GM | Erigaisi, Arjun | 2701 | | 8 |
| 7 | 46 | | GM | Kadric, Denis | 2601 | 4½ | ½ - ½ | 4½ | GM | Esipenko, Andrey | 2679 | | 12 |
| 8 | 9 | | GM | Praggnanandhaa, R | 2688 | 4 | 1 - 0 | 4½ | GM | Kuybokarov, Temur | 2566 | | 64 |
| 9 | 31 | | GM | Karthikeyan, Murali | 2627 | 4 | 0 - 1 | 4 | GM | Niemann, Hans Moke | 2708 | | 6 |
| 10 | 35 | | GM | Aryan, Chopra | 2617 | 4 | ½ - ½ | 4 | GM | Cheparinov, Ivan | 2660 | | 20 |
| 11 | 39 | | GM | Vakhidov, Jakhongir | 2607 | 4 | ½ - ½ | 4 | GM | Narayanan.S.L, | 2660 | | 21 |
| 12 | 58 | | GM | Vokhidov, Shamsiddin | 2586 | 4 | 0 - 1 | 4 | GM | Nguyen, Thai Dai Van | 2645 | | 22 |
| 13 | 23 | | GM | Yilmaz, Mustafa | 2641 | 4 | ½ - ½ | 4 | GM | Suleymanli, Aydin | 2560 | | 67 |
| 14 | 76 | | GM | Aditya, Mittal | 2522 | 4 | ½ - ½ | 4 | GM | Abasov, Nijat | 2634 | | 24 |
| 15 | 69 | | GM | Mchedlishvili, Mikheil | 2553 | 4 | ½ - ½ | 4 | GM | Dardha, Daniel | 2631 | | 26 |
Standings after Round 8
| | | | | | | | | | | | | |
| --- | --- | --- | --- | --- | --- | --- | --- | --- | --- | --- | --- | --- |
| Rk. | SNo | | | Name | FED | Rtg | Pts. | TB1 | TB2 | TB3 | TB4 | TB5 |
| 1 | 11 | | GM | Sevian, Samuel | USA | 2684 | 5,5 | 0 | 35,5 | 31 | 1 | 2777 |
| 2 | 2 | | GM | Gukesh, D | IND | 2732 | 5,5 | 0 | 33,5 | 30 | 0 | 2794 |
| 3 | 28 | | GM | Yakubboev, Nodirbek | UZB | 2630 | 5,5 | 0 | 32,5 | 29 | 1 | 2779 |
| 4 | 4 | | GM | Yu, Yangyi | CHN | 2729 | 5,5 | 0 | 32 | 28,5 | 1 | 2790 |
| 5 | 14 | | GM | Tabatabaei, M. Amin | IRI | 2677 | 5,5 | 0 | 31,5 | 27,5 | 0 | 2752 |
| 6 | 15 | | GM | Martirosyan, Haik M. | ARM | 2675 | 5,5 | 0 | 31 | 27,5 | 1 | 2763 |
| 7 | 8 | | GM | Erigaisi, Arjun | IND | 2701 | 5,5 | 0 | 31 | 27 | 1 | 2747 |
| 8 | 17 | | GM | Oparin, Grigoriy | USA | 2667 | 5,5 | 0 | 30,5 | 27,5 | 2 | 2786 |
| 9 | 16 | | GM | Nihal, Sarin | IND | 2673 | 5 | 0 | 35 | 30,5 | 0 | 2745 |
| 10 | 6 | | GM | Niemann, Hans Moke | USA | 2708 | 5 | 0 | 32,5 | 28,5 | 1 | 2724 |
| 11 | 46 | | GM | Kadric, Denis | MNE | 2601 | 5 | 0 | 32,5 | 28,5 | 0 | 2772 |
| 12 | 22 | | GM | Nguyen, Thai Dai Van | CZE | 2645 | 5 | 0 | 32 | 28 | 1 | 2720 |
| 13 | 5 | | GM | Sjugirov, Sanan | RUS | 2712 | 5 | 0 | 32 | 28 | 1 | 2702 |
| 14 | 9 | | GM | Praggnanandhaa, R | IND | 2688 | 5 | 0 | 31 | 28 | 1 | 2710 |
| 15 | 12 | | GM | Esipenko, Andrey | FID | 2679 | 5 | 0 | 30 | 26,5 | 0 | 2711 |
Round 9 pairings
| | | | | | | | | | | | | | |
| --- | --- | --- | --- | --- | --- | --- | --- | --- | --- | --- | --- | --- | --- |
| Bo. | No. | | | Name | Rtg | Pts. | Result | Pts. | | Name | Rtg | | No. |
| 1 | 2 | | GM | Gukesh, D | 2732 | 5½ | | 5½ | GM | Tabatabaei, M. Amin | 2677 | | 14 |
| 2 | 4 | | GM | Yu, Yangyi | 2729 | 5½ | | 5½ | GM | Martirosyan, Haik M. | 2675 | | 15 |
| 3 | 8 | | GM | Erigaisi, Arjun | 2701 | 5½ | | 5½ | GM | Yakubboev, Nodirbek | 2630 | | 28 |
| 4 | 11 | | GM | Sevian, Samuel | 2684 | 5½ | | 5½ | GM | Oparin, Grigoriy | 2667 | | 17 |
| 5 | 12 | | GM | Esipenko, Andrey | 2679 | 5 | | 5 | GM | Sjugirov, Sanan | 2712 | | 5 |
| 6 | 6 | | GM | Niemann, Hans Moke | 2708 | 5 | | 5 | GM | Kadric, Denis | 2601 | | 46 |
| 7 | 22 | | GM | Nguyen, Thai Dai Van | 2645 | 5 | | 5 | GM | Praggnanandhaa, R | 2688 | | 9 |
| 8 | 16 | | GM | Nihal, Sarin | 2673 | 5 | | 4½ | GM | Korobov, Anton | 2664 | | 18 |
| 9 | 1 | | GM | Maghsoodloo, Parham | 2734 | 4½ | | 4½ | GM | Mchedlishvili, Mikheil | 2553 | | 69 |
| 10 | 20 | | GM | Cheparinov, Ivan | 2660 | 4½ | | 4½ | GM | Kovalev, Vladislav | 2612 | | 38 |
| 11 | 21 | | GM | Narayanan.S.L, | 2660 | 4½ | | 4½ | GM | Aditya, Mittal | 2522 | | 76 |
| 12 | 57 | | GM | Adhiban, B. | 2589 | 4½ | | 4½ | GM | Yilmaz, Mustafa | 2641 | | 23 |
| 13 | 24 | | GM | Abasov, Nijat | 2634 | 4½ | | 4½ | GM | Vakhidov, Jakhongir | 2607 | | 39 |
| 14 | 26 | | GM | Dardha, Daniel | 2631 | 4½ | | 4½ | GM | Murzin, Volodar | 2604 | | 42 |
| 15 | 64 | | GM | Kuybokarov, Temur | 2566 | 4½ | | 4½ | GM | Sargsyan, Shant | 2630 | | 27 |
Links
---