Fritz 18 and the Mega Diwali 2021 Sale
When's the last time you played a game of chess against a chess program? Normally it is pointless – you get throughly crushed, even if you are a 2800 player. But now you can, against the brand new Fritz 18, which uses its awesome power to set up brilliancies for its opponent! It is the ideal partner to train yourself to spot and execute spectacular combinations. Fritz 18 is available on ChessBase India for pre-order from 26th of October 2021. You can make use of the Mega Diwali sale on ChessBase India from 26th to 28th October 2021 to pre-order your favourite Fritz 18 product!
Fritz 18 - The Brilliancy Teacher
Instead of concentrating on the further increase of playing strength – like adding 15 Elo points to its 3500+ rating – we have decided to create a new training tool for ambitious chess player. One that will teach you how to find brilliancies in your games. And it is a training tool that can be used by amateurs all the way to the World Champion, because Fritz 18 actually adjusts its playing strength, and the tactical opportunities it offers, to the proficiency of the opponent.
Fritz has fascinated the chess world for 30 (!) years: victories over world champions Garry Kasparov and Vladimir Kramnik, innovative training methods for amateurs and professionals, 20 years of Internet chess on the Fritz server, 10 integrated WebApps for mobile training: Fritz offers you everything you will need as a dedicated chess enthusiast.
Evolving Genius – The new path to playing brilliancies
Fritz shows you what you are capable of being: an attacking player who can conjure up magnificent brilliancies over the board! The new AI-based training method leads you to brilliant sacrificial combinations via clever variant selection and discreet hints.
Also new in FRITZ 18:
Intelligent tips: Fritz provides subtle hints in difficult positions
Visual evaluation: pawn structure, king safety, piece activity and sharpness of the position
New chess board in Direct2D technology with a fresh look and improved animation
New engine analysis: Interesting threats, appealing ideas and the game continuation
Animated engine variations: Intuitive visual display of the best continuation
Improved calculation training to give your Elo a quick boost.
Stronger Fritz 18 engine by Frank Schneider, optimised for short time controls.
Here are a couple of examples of a 2100 rated amateur (the programmer himself) playing against a the 3500-rated program Fritz 18 set to "club level" training. It offers him the opportunity to excel! One is always on the lookout for opportunities to execute a brilliancy.
Matthias vs Fritz 18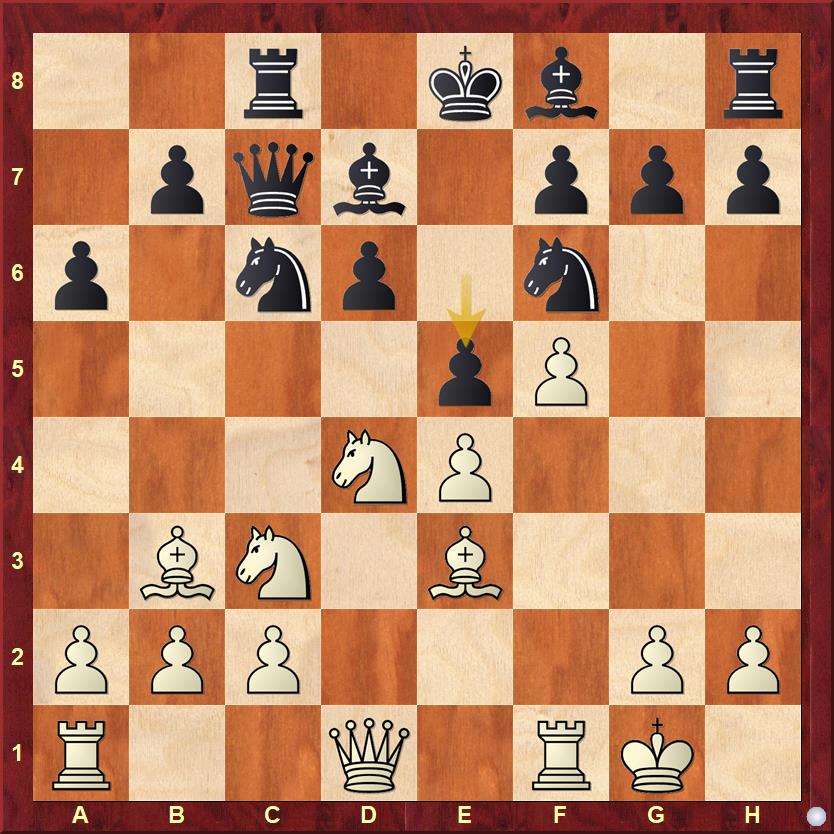 Matthias vs Fritz 18
Matthias vs Fritz 18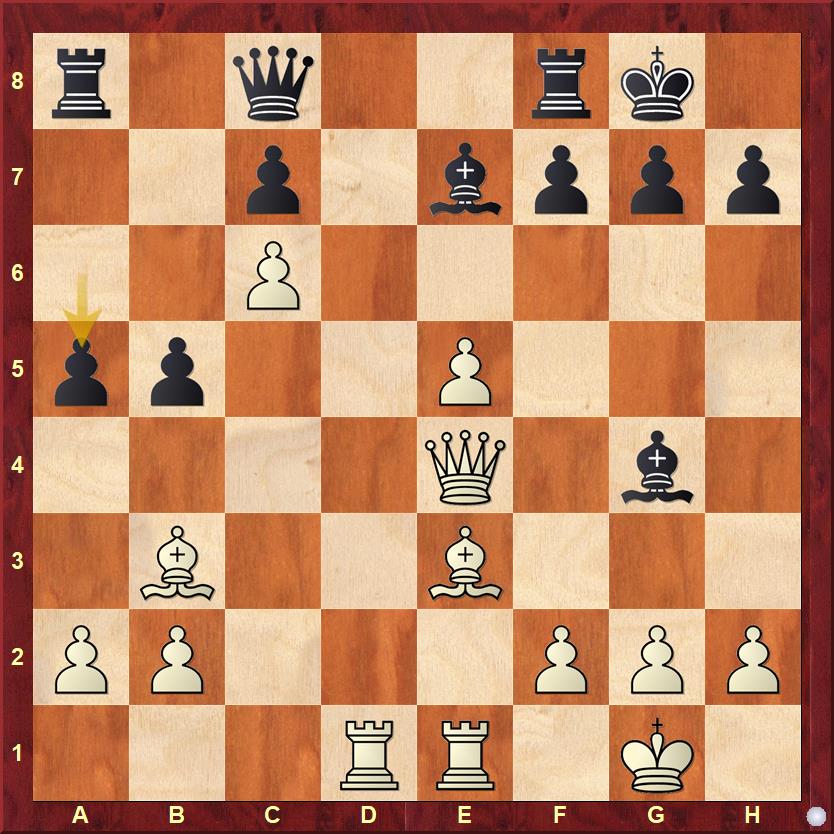 There are many other interesting features to help you understand chess strategy better.
You can ask of hints, or spoken commentary. On the right the program tells you which pieces are well-placed or in danger, how volatile the position is, etc. Fritz 18 helps understand the position, tactically and strategically, without simply suggesting moves to play.
SYSTEM REQUIREMENTS:
Minimum: PC Intel i3 or i5 or Ryzen 3, 4 GB RAM, Windows 8.1 (32- or 64-Bit), DirectX11, graphic card with 512 MB RAM, DVD-ROM drive, Windows Media Player and internet access.
Recommended: PC Intel i7, i9 or Ryzen 7/9, 8 GB RAM, Windows 11 with 64-Bit, Windows Media Player, graphic card with 1 GB RAM, RTX graphic card for real time Raytrace board, DVD-ROM drive and internet access.
For ChessBase Account: Internet access and up-to-date browser, e.g. Chrome, Safari. Runs on Windows, OS X, iOS, Android and Linux.
If you were already a Fritz 17 user, you get a small discount by buying it from here.
The Fritz 18 program releases on 16th of November. But we decided to put it on Pre-order, so that you can make use of the Mega Diwali sale on ChessBase India from the 26th to 28th of October 2021.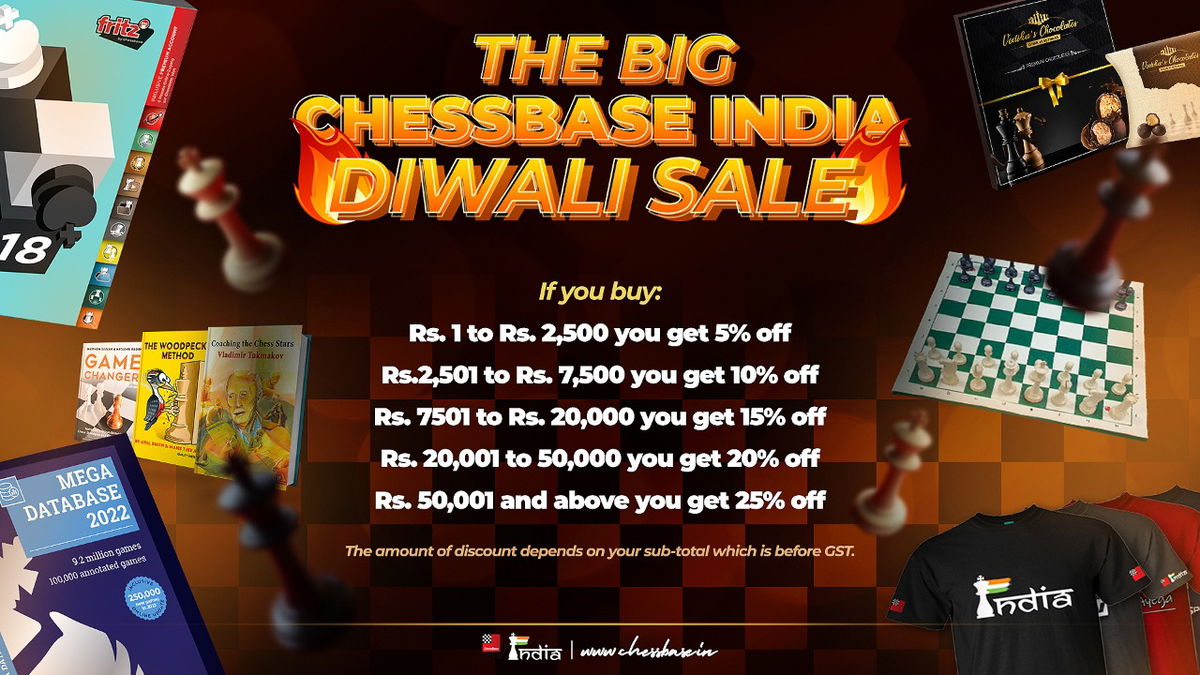 We have the Mega Database 2022 that will be launched, The Correspondence Database 2022 and the Fritz Powerbook 2022.
There are many new t-shirts which have been launched, new flavours in Vedika's chocolates, notebooks and pens, and loads of new combos. Not to forget all our softwares, books and the ChessBase India premium chess set.
---