Off the Board Tales #02 - Devin Anand
Off the Board Tales is a series by ChessBase India, where the premise revolves around people who are passionate about chess despite it not being their career. An emotional and short story is what you're up for, so read on for tales of joy, tales of aspirations, tales of sorrows, and tales of success. Devin Anand is a song composer and writer, and produces music with his brother Derayne. Being a fan of Indian music and a chess enthusiast led to making a single titled 'Bewafa Samay' that went viral among the Indian Chess community.
Rockstars of Chess - Devin X Derayne
My mother always wanted me to play chess since I was a young boy, but despite pursuing it for a lot of years and even being the Delhi State Runner-up, I had never taken much of an interest to it. I then played cricket for a few years before settling for work at a retail store in Australia while studying in University. One day, my brother Dhiren – who's ambition was to become a musician since the last 5 years - spoke to me about his music. It was hard to market his western music and he tried his hand at making music that caters to an Indian audience. That's where he asked me to help since I'd listened to it my entire life. I wasn't keen at first, but he pushed me to go for it and I decided to help him out. Thus, our career of Devin X Derayne formed and slowly began.
Alongside all of this, I had been closely following the Indian Chess scene and was aware of its boom in 2020. I used to watch any chess stream I could find, and would occasionally superchat, but that was about it. Then one day, during a training episode of COB 3, I noticed how ChessBase India's live chat desperately wanted a diss for Samay Raina. They even began suggesting vocals for it too! A specific lyric 'COB3 jeetne ki dedication' stood out to me. So, my brother and I took the opportunity and recorded 'Bewafa Samay' with Sarthak Kalyani, a youth icon and Indian classical singer. It was ready within 24 hours and became a hit on our channel! I could feel my love for chess and my passion for music going hand in hand, and I remembered my days of playing once more.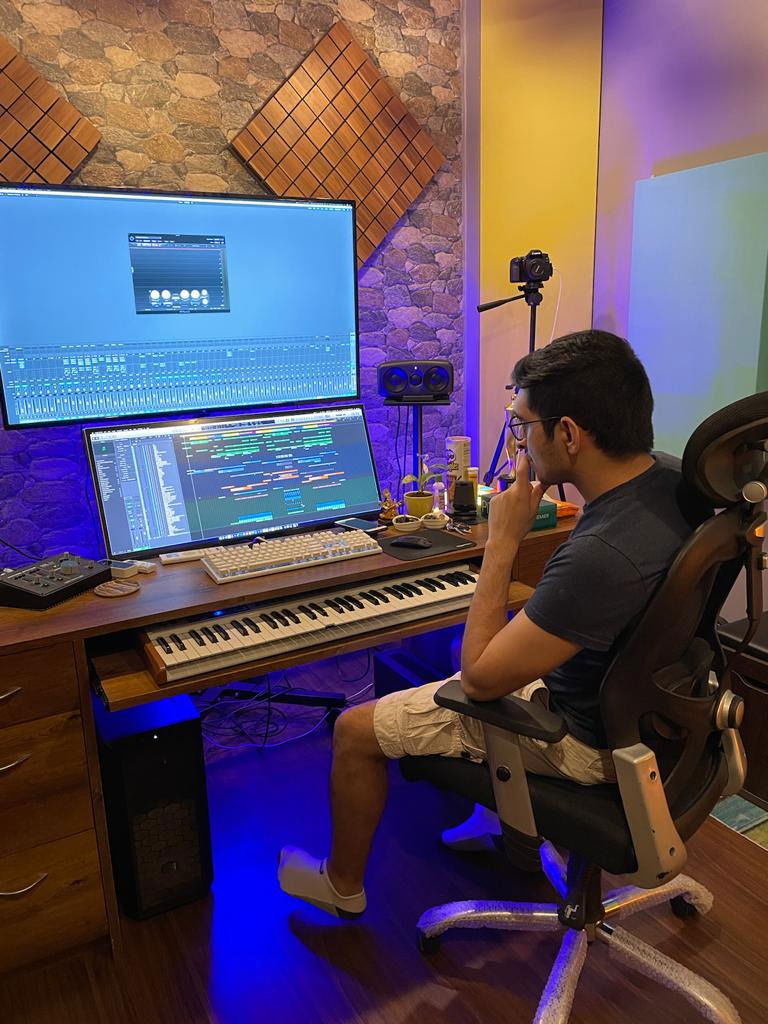 My brother and I began our very own podcast about finding personalities in different areas of expertise to try and uncover something novel and intriguing. I was not very confident about it initially, but Sagar Shah was the one who convinced me I could do it, and volunteered to be the first guest!
About the Author:
Avathanshu Bhat is a 16 year old from Mumbai. He is the Editor-in-Chief for ChessBase India Juniors and Manager for ChessBase India's Elite Pass. He recently began a new series called 'Off the Board Tales' on ChessBase India's social media pages. He is a voracious reader, a Nolan film enthusiast, and is passionate about everything tech and games.
---