Polgar Challenge Day 2: Praggnanandhaa takes sole lead 8.5/10
Julius Baer Challengers Chess Tour Polgar Challenge continued to have a unique team score. Just like Day 1, at the end of Day 2, both Team Kramnik and Team Polgar had 50 points each after Round 10. Team Kramnik once again had same players in the top three places. However, this time Praggnanandhaa has taken a sole lead with 8.5/10 followed by Abdusattorov and Yoo at 8.0/10 each respectively. Yoo is the only undefeated player of the entire event so far. Both Gukesh and Nihal are at 7.0/10. Leon finished Day 2 with 5.0/10. Round 11 continues today from 7:30 p.m. IST.
Team Kramnik - Team Polgar: 50-50
GM Praggnanandhaa registered seven consecutive wins before getting a walk over against IM Dinara Saduakassova as she had some internet connectivity issues. In the final round of the day, Pragg saved a difficult position against GM Awonder Liang to make a draw. He is now in the sole lead with 8.5/10. GM Nodirbek Abdusattorov and IM Christopher Yoo are just a half point behind him at 8.0/10.
Round 6: A winning start
Gukesh, Nihal and Praggnanandhaa start their Day 2 with a victory each. Leon makes a draw with WGM Zhu Jiner.
Khadem - Gukesh: 0-1
Gukesh's never-give-up stance paid off against Sara Khadem in Round 6. Despite being slightly worse for the better part of the endgame, it was Gukesh who capitalized on his opponent's mistake at the end.
58.e4 is a huge blunder as white immediately loses the queen. White needed to play 58.Qxd5 instead.
Nihal - Liang: 1-0
Nihal Sarin made a short work of GM Awonder Liang in just 23 moves.
Liang got himself in quite a bit of a pickle early in the game. 14...Ne7 did not help his cause. Can you find Nihal's imaginative way to take advantage of black's lack of harmony among its pieces?
Yip - Praggnanandhaa: 0-1
Praggnanandhaa scored a clinical victory against IM Carissa Yip.
Find out the logical plan for black after 21.Nb3.
Round 7: Only Praggnanandhaa scored a win
Only Pragg managed to register a win in Round 7 among Indian kids. Nihal and Leon were held to a draw by Yoo and Abdumalik respectively. Gukesh lost to Abdusattorov.
Praggnanandhaa - Jiner: 1-0
Jiner went for a wrong a pawn capture which cost her a piece for two pawns.
Find out why 26...Bxd3 is a blunder. Pragg won the game by showcasing the correct technique.
Yoo - Nihal: 0.5-0.5
IM Christopher Yoo held Nihal Sarin too a well fought draw.
Gukesh - Abdusattorov: 0-1
Gukesh suffered his second loss of the event, this time against GM Nodirbek Abdusattorov.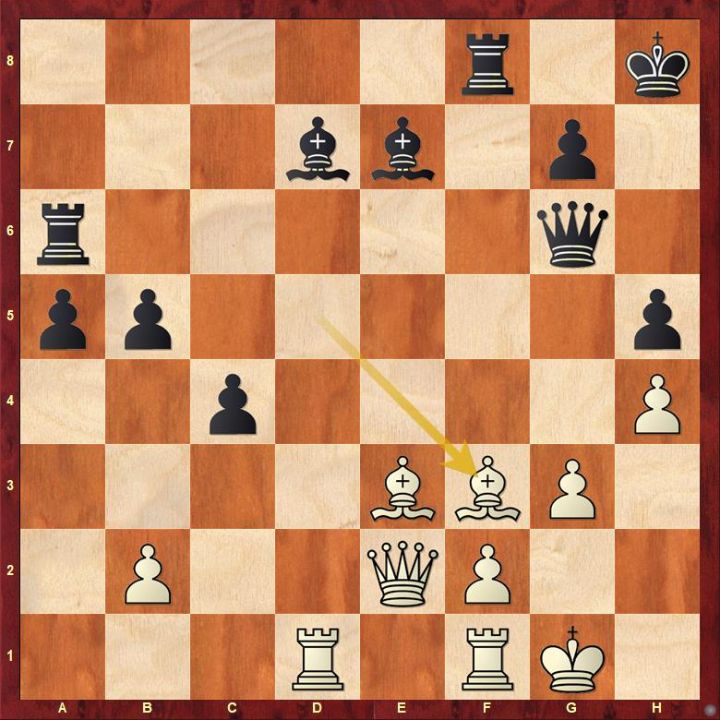 29.Bf3 allowed black to exchange both bishop and queen with 29...Bxg4 and liquidate into a favorable endgame.
Leon - Abdumalik: 0.5-0.5
Leon survived a massive scare against IM Zhansaya Abdumalik as he misplayed the Knight endgame probably due to time pressure.
It is not over yet. White can still defend the position after 44...h5. How?
Black is winning after 48.Kg2. Find out the winning plan.
Black has one last chance to win the game after 62.Kd3. What is it?
Round 8: All win for Indian kids
Leon, Gukesh, Nihal and Praggnanandhaa - all four them scored a victory each.
Khadem - Leon: 0-1
Leon scored a fine victory over IM Sara Khadem. The game ended with a checkmate blunder by Khadem which could also probably be a mouse slip.
Murzin - Gukesh: 0-1
Murzin missed an opportunity to gain the upper hand in the middle game.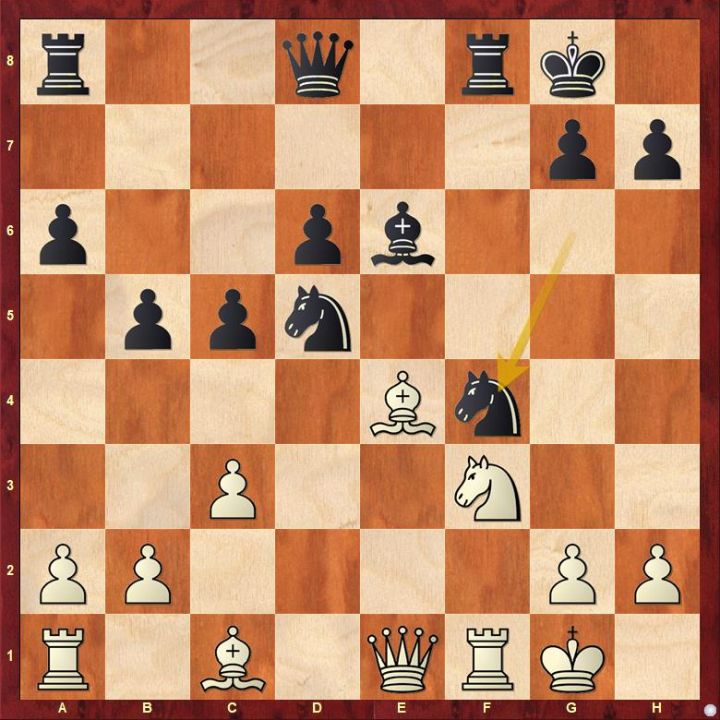 White played 18.Bxf4 Nxf4 19.Bxa8 and gained an exchange, however this was not the best way for white. What was the better way which white missed here?
Nihal - Shuvalova: 1-0
Shuvalova made an inaccuracy in the endgame which cost her the game.
Black will have to recapture at d8, but is it a good time to recapture now or make an intermediate move first? This decision cost black the game.
Praggnanandhaa- Salimova: 1-0
First an incorrect queen retreat by IM Nurgyul Salimova cost her a valuable pawn, later she missed an opportunity to gain material.
43.Bf3 immediately loses the game for white. How? Black missed the opportunity and played 43...Nd3. Eventually Pragg managed to use his resources and score a victory.
Round 9: Leon beat Abdusattorov
Pragg got a walk over against IM Dinara Saduakassova as she was having internet connection issues. Nihal, Gukesh and Leon scored a victory each.
Jonas - Nihal: 0-1
Nihal scored a fine victory over GM Jonas Buhl Bjerre.
Gukesh - Mammadzada: 0-1
Gukesh displayed his fantastic positional understanding to beat IM Gunay Mammadzada.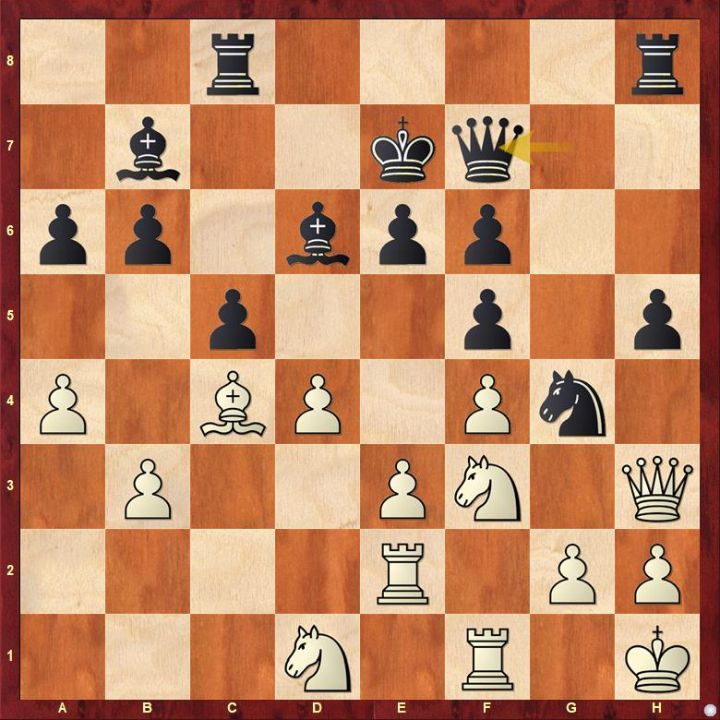 Black should have played 30...h4 instead 30...Qf7 landed black in deep trouble. How?
Leon - Abdusattorov: 1-0
Leon won a topsy-turvy game against GM Nodirbek Abdusattorov.
Black's best chance in the game was after 49.Nc3. He should have simply taken on b5 with 49...Rxb5. Instead black chose 49...Rxd4 and allowed white to get back in the game with 50.Bc1. Leon made the most of the opportunity and won the game.
Round 10: Nihal drew with Gukesh
IM Volodar Murzin beat Leon. Nihal and Praggnanandhaa drew with Gukesh and Liang respectively.
Murzin - Leon: 1-0
Leon made an incorrect capture in the endgame which resulted him arriving in a lost pawn endgame.
Which is the correct way for black to recapture on c5?
Praggnanandhaa - Liang: 0.5-0.5
Praggnanandhaa defended well against Liang to salvaged a draw.
Judit Polgar tweeted the following after the conclusion of Day 2
Replay Round 6-10 games
Replay the live stream
Standings after Round 10
Schedule
Everyday game starts at 7:30 p.m. IST
Links
---