Nihal, Praggnanandhaa, Gukesh and Leon will battle in the Gelfand Challenge
The second event of Julius Baer Challengers Chess Tour - Gelfand Challenge starts today with the same lineup of 20 players as the previous event. Ten under-18 male and ten under-24 female players are taking part. Apart from the four Indian talents - Nihal Sarin, R Praggnanandhaa, Gukesh D and Leon Luke Mendonca fighting for the top spot, two more Indian players - IM Aditya Mittal and WGM Vaishali R got added as a Reserve player for Team Polgar and Team Kramnik respectively. Total prize fund for the event is US$100,000. Not only that, the participants get to learn from Ju Wenjun, Surya Ganguly and Arthur Kogan, mentored by Judit Polgar. Team Kramnik gets to enrich themselves by Hou Yifan, Boris Gelfand and Anna Muzychuk, mentored by Vladimir Kramnik. Photo: Challengers Chess Tour
Who will earn their spot at Champions Chess Tour?
Praggnanandhaa won the Polgar Challenge in April. He will be joined by compatriots Gukesh, Nihal, Leon along with the 15 other players in the Gelfand Challenge. All participants remain the same. Julius Baer Challengers Chess Tour - Gelfand Challenge starts today from 6:30 p.m. IST. The winner gets a place at the next event of Meltwater Champions Chess Tour.
That's not all, four more players got added in Reserve category for each team - WGM Leya Garifullina and IM Aditya Mittal for Team Polgar and WGM Vaishali R and FM Yahli Sokolovsky for Team Kramnik. Reserve players have been put, just in case someone faces internet connectivity issues like Saduakassova faced during Polgar Challenge.
The players have been divided into two teams, Team Polgar and Team Kramnik, competing in a series of four four-day round-robin tournaments organised by the Play Magnus Group before the grand finals. This is the second event in the Challengers Chess Tour.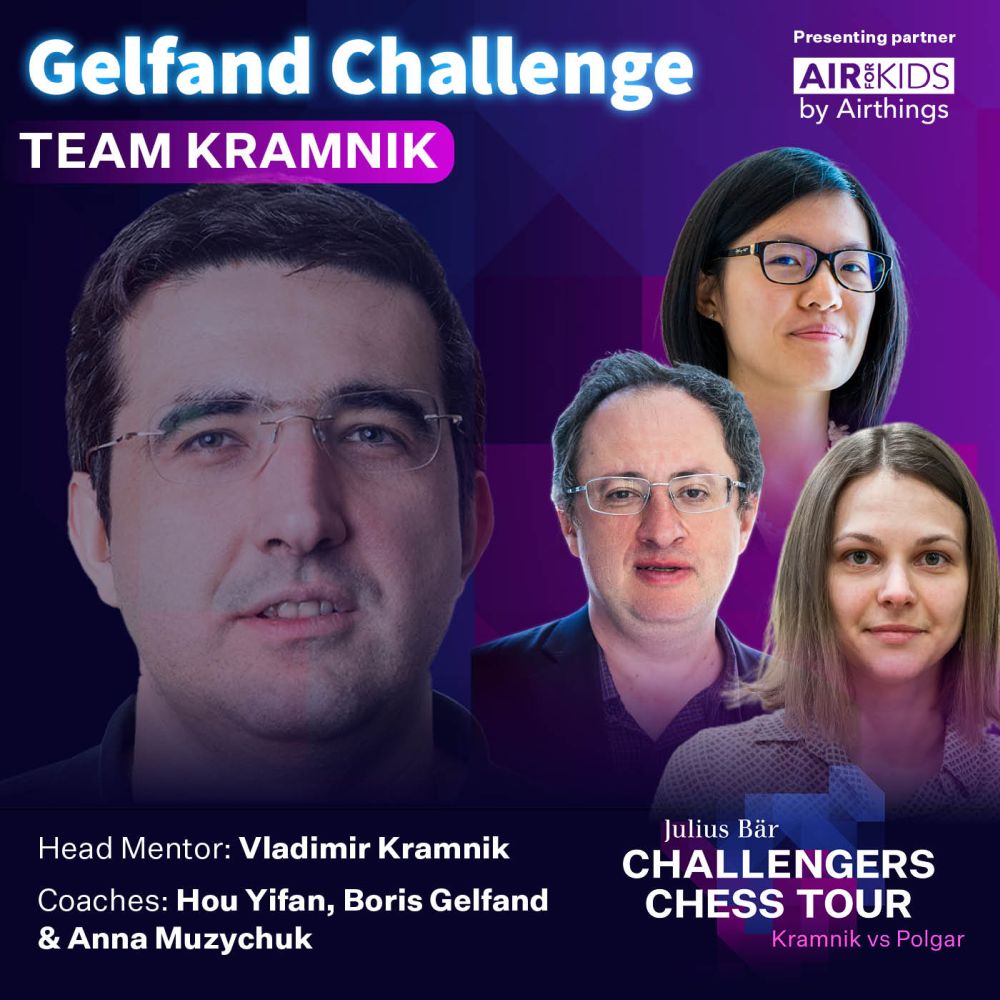 Team Kramnik
Nodirbek Abdusattorov (Uzbekistan)
R Praggnanandhaa (India)
Dinara Saduakassova (Kazakhstan)
Jonas Bjerre (Denmark
Leon Mendonca (India)
Lei Tingjie (China)
Christopher Yoo (United States)
Olga Badelka (Belarus)
Carissa Yip (United States)
Nurgyul Salimova (Bulgaria)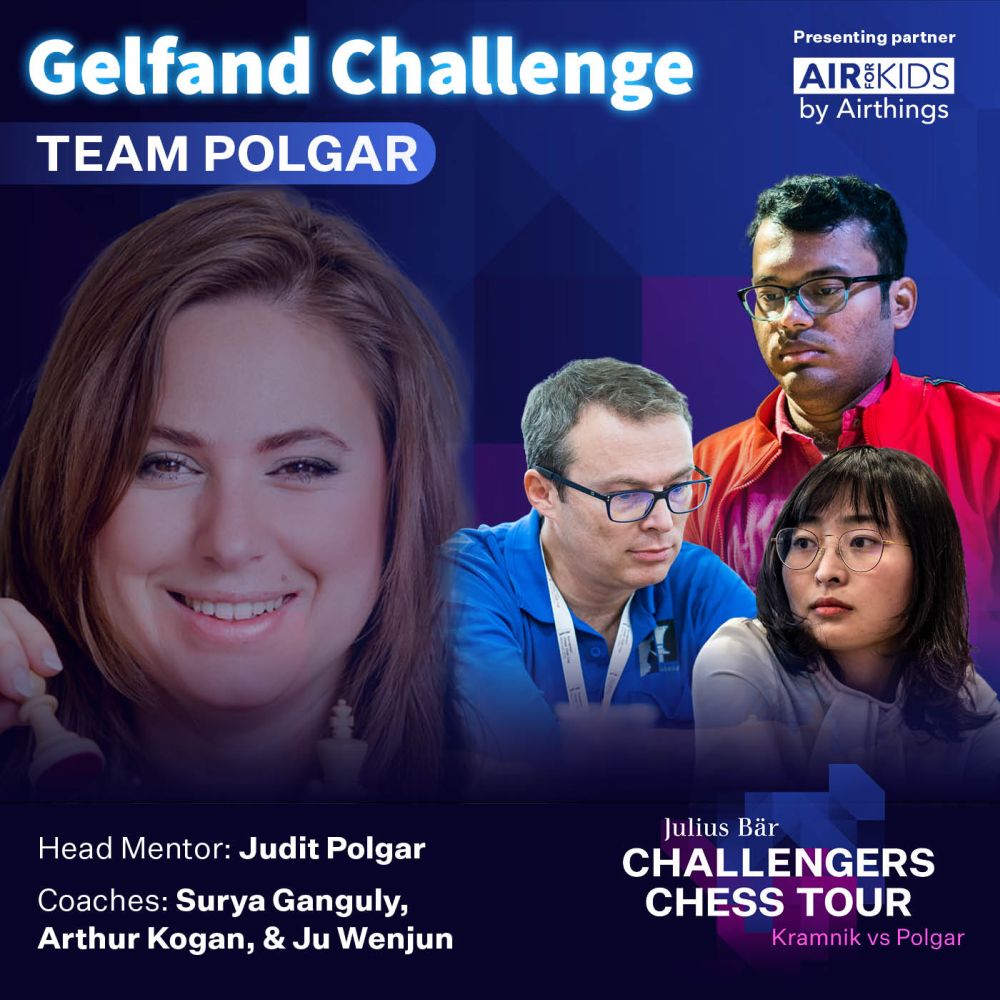 Team Polgar
Nihal Sarin (India)
Awonder Liang (United States)
Vincent Keymer (Germany)
Gukesh D (India)
Sarasadat Khademalsharieh (Iran)
Volodar Murzin (Russia)
Polina Shuvalova (Russia)
Zhansaya Abdumalik (Kazakhstan)
Jiner Zhu (China)
Gunay Mammadzada (Azerbaijan)
Links
---