Praggnanandhaa wins Julius Baer Challenger Championship
Praggnanandhaa started the day with a loss against Pranav Venkatesh in the third match. It took a game for Praggnanandhaa to adjust to the new time control as he mentioned in the post-match interview. He won the next two games convincingly to ensure he scores a minimum 2.5 points in three matches. Thus, he won the Julius Baer Challenger Championship. Pranav might have lost this match, however he still has the spot at the Champions Chess Tour 2023 which he earned by winning the Challengers Chess Championship 2022. Praggnanandhaa went on to do great things in the 2022 season including winning against Carlsen three times consecutively. Pranav would also like to level up and seize his opportunity. Photo: chess24
Pranav wins a sole game in Blitz
"First of all before coming, I didn't feel that well. I wouldn't say that's the main reason I lost. He played well when we were getting low on time. I was also panicking because Champions Chess Tour has ten seconds increment. Here the Rapid format has five seconds increment. So that actually makes a huge difference. Let's say, you repeat once, you get five seconds. So that's comparatively not much to calculate lines. Today it's just two seconds, so it took me some time to adapt to 5+2 (time control). I think, (in the) first game I really slowed down a lot." - Praggnanandhaa on all three matches at Julius Baer Challenger Championship.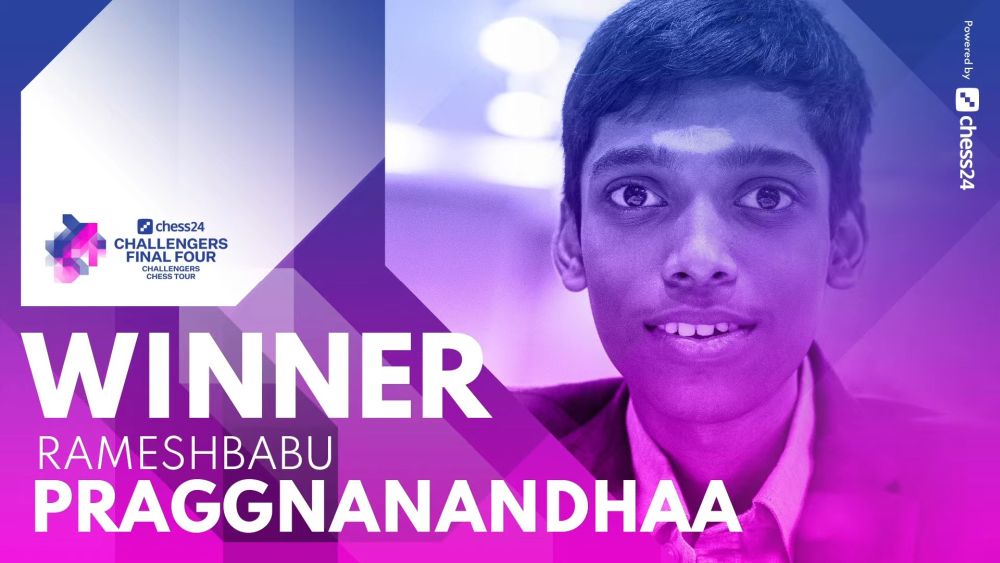 "I help her and she also helps me. We sometimes play Blitz, Bullet and stuff. It's mostly for fun. I think it's very good to have a chess player in your family. I can say you might know about it. (I can tell all about it - Judit). Whenever we have doubts or lose a game, there is someone to know - you just missed this move. I am very happy to just have her. I came to chess because of her." - Praggnanandhaa on having a strong chess player in the family - IM Vaishali R as her sister.
Match 3: Praggnanandhaa - Pranav: 2-1
GM Pranav Venkatesh scored his first win of the event over GM R Praggnanandhaa in the first Blitz game.
Pranav - Praggnanandhaa, Game 1
Black had to play 30...Rc2/Bc3 to ensure White's queenside pawns do not become menacing. 30...Rg4 31.b6 axb6 32.a6 b5 33.Rc1 Qb6 34.Rc8+ Kh7 35.Ng5+ and it's over for Black. Pranav won the game in another four moves.
Praggnanandhaa struck back immediately by winning the next two games and thus winning the match and the championship.
Replay the live stream
Judit Polgar tweeted on Praggnanandhaa's win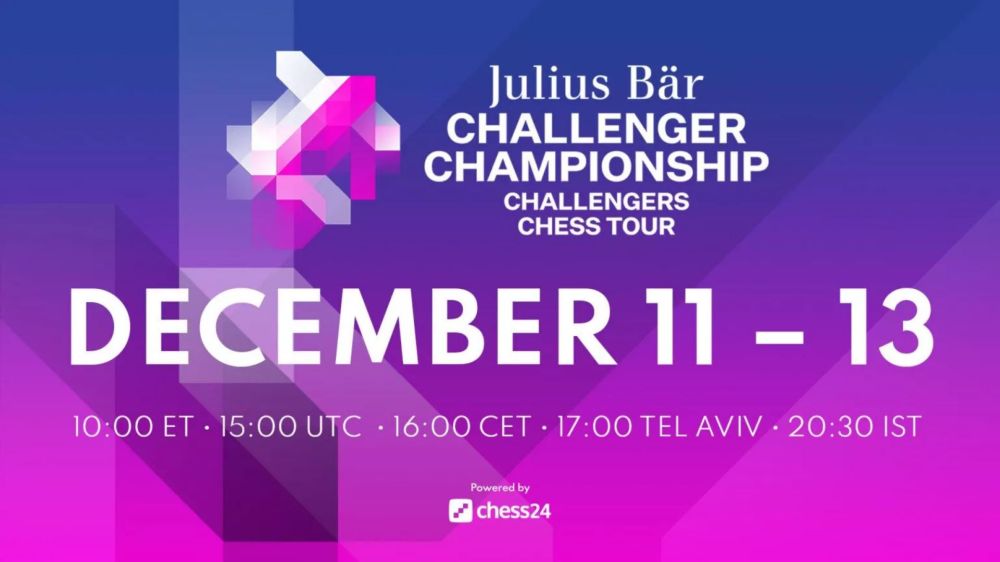 Links
---