Frederic Friedel and logic puzzles at the Kramnik Camp
The Kramnik Microsense India Chess Program was a big success. But do you know who came up with the idea of the 14th World Champion training Indian talents? It was the co-founder of ChessBase Frederic Friedel. Hence, when the camp took place in Chens Sur Leman, France from 14th to 25th of August 2019, Frederic decided to pay a visit to the camp. He wanted to meet his old friend Vladimir, see how the camp was going on and most importantly, pose the young kids with logic puzzles which he had prepared over a period of many years! In this article we tell you all about Frederic's puzzles and also ask you to solve them!
A lot of wonderful things have happened in the chess world thanks to collaborations. When two competent forces meet each other they are bound to create something of value. But the important thing lies in bringing these two forces together. One of the persons who has been responsible for quite a few major collaborations in the chess world is Frederic Friedel. The co-founder of ChessBase played his part in ensuring that Magnus Carlsen got together with Garry Kasparov and trained with him in 2009. Within a few months of their work, Carlsen rose from no.4 in the world to no.1. Frederic also played a big role in putting Anand and Kramnik in touch with each during Anand's World Championship Match against Topalov in 2010. Anand has publicly mentioned after the match that Vlady's help in his preparation has been invaluable. Frederic also helped a very young Anish Giri meet World Champion Vishy Anand in 2010 and work for a couple of days before the latter's World Championship Match. This meet with one of the finest chess players in the world, greatly inspired Giri back then and motivated him to become a stronger chess player. At the age of 73, Frederic has already retired from his role as the Editor-in-Chief of the ChessBase newspage. But what hasn't stopped is his constant ability to bring about useful collaborations in the chess world.
In January 2019, after Vladimir Kramnik retired from the world of chess, Frederic spoke with him about the chess boom currently taking place in India. Kramnik's abilities as a chess trainer were well known to Frederic and he thought it would be a good idea if Vlad were to train with some of the most talented youngsters of Indian chess. Surprisingly Kramnik agreed to this suggestion without any real hesitation. The author of these lines got down to the work of finding a sponsor in the next few months and Microsense Networks Private Limited decided to come forward. The rest as they say is history! To the regular readers of the ChessBase India newspage, it would be quite clear from our daily reports, that the Kramnik-Microsense India Chess Program was a big success. And this couldn't have been possible without Frederic's idea.
For the Indian youngsters who are so used to calling elders as uncle or sir, it was quite difficult to call Frederic with just his first name. But for Fred it is clear that in order to build a bond with the kids, it is important that they call him with just his first name, always! And so after a few minutes, everyone started calling him Fred.
What Frederic loves to do with kids is test them with logical puzzles. These are not really related to chess. One of his favourite ones was the weighing problem.
Puzzle 1:
You have a collection of coins and one of the coins out of the collection is not the same weight as the rest. The rest all weigh equally. You have a weighing balance (the traditional one that consists of two plates or bowls suspended at equal distances from a fulcrum). How many times would you have to weigh minimally in order to find out the odd weighed ball when you have a total of three balls with you.
Next task: You have to then go on and continue for four balls, five balls and all the way up to ten (always there will be one ball which won't be weighing the same as others)! The final task is to find the minimum number of weighing that needs to be done with 27 balls. Check in the video as to how Fred narrates the puzzle and three GMs of Indian chess try to solve them.
Puzzle 2:
Here's the second puzzle! You have two vessels - one of them is five litres and the other is three litres. You go to a lady's house, who needs four litres of milk. You have no way to measure the four litres apart from the two vessels that you have where you can measure five litres and three litres. How can you give the lady four litres of milk in her vessel?
Please note: There is no way to tell what is the half of five litres or three litres. The only thing you can measure is when the vessels are fully filled up up to three or five litres
Puzzle 3
You have two courier services at your disposal. One is quite expensive and would cost you Rs.5,000 to send a parcel to your friend. The other is very cheap and costs you just Rs.50. You really want to make use of the cheap courier facility, however, there is a problem. The person who delivers the parcel is a thief. If you send anything through him that is unlocked, he would steal it. But in case you lock your parcel (with a padlock and a key), he has no way to steal it and would deliver your parcel to your friend. The friend, however would be unable to open the box as it is locked. You need to find an elegant way in which you can make use of the cheap courier and make sure that your friend not only receives the parcel, but can also open it.
Please note: There is no limit to the number of times that the courier could be sent back and forth between you and your friend. Logically, of course you would want to limit it.
Puzzle 4: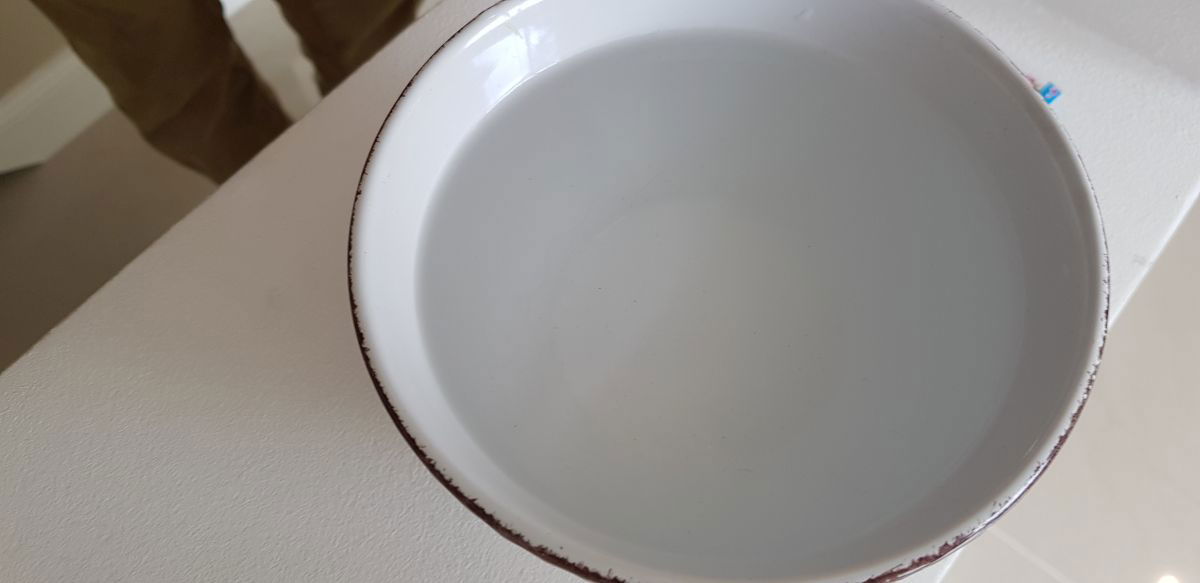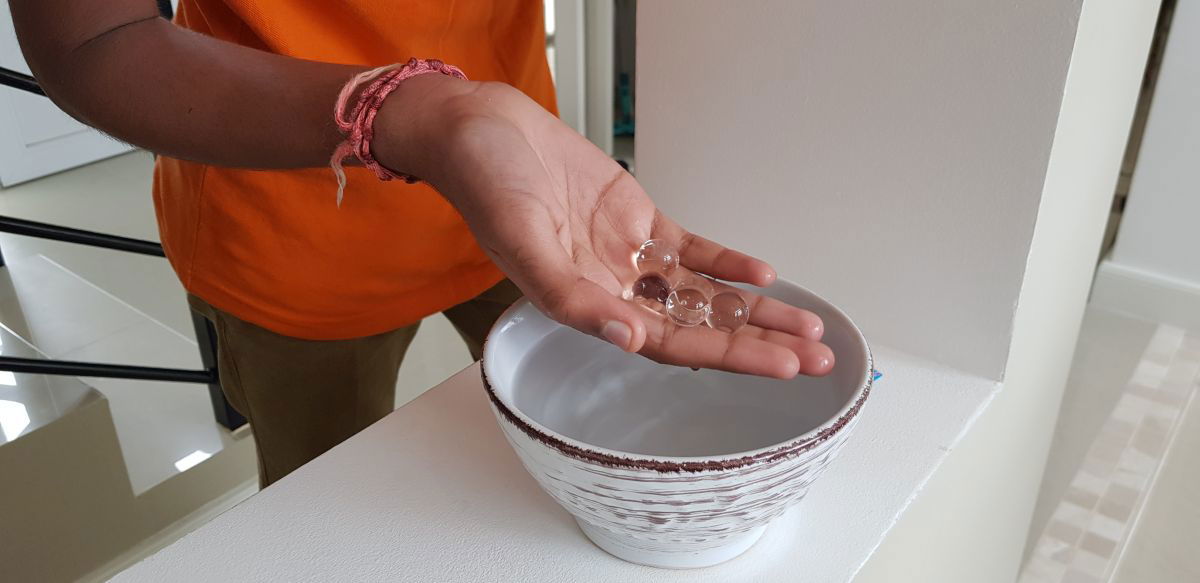 Question: How did the crystals turn into such big balls and why were these balls invisible in the water?
Fred's puzzles also got Kramnik really interested and he posed everyone with two puzzles! These two have been previously published on our newspage, but we would like to publish them once again for all those who have missed them or not found the solution:
Puzzle 5
You have two bags of 100 coins each. You have to make just one operation so that the coins in one bag is exactly the double of coins in the other bag.
Mind you:
1. You cannot cut the coins
2. You have to work with these 200 coins itself.
3. You cannot make more than one operation.
4. Coins cannot be thrown away. They have to be in one of the bags.
Puzzle 6:
Kramnik used these pins for the question - It's basically six (in roman numbers) = two. How can you move one pin from one place to another to get the equation working? Let us know your answers in the comments section below!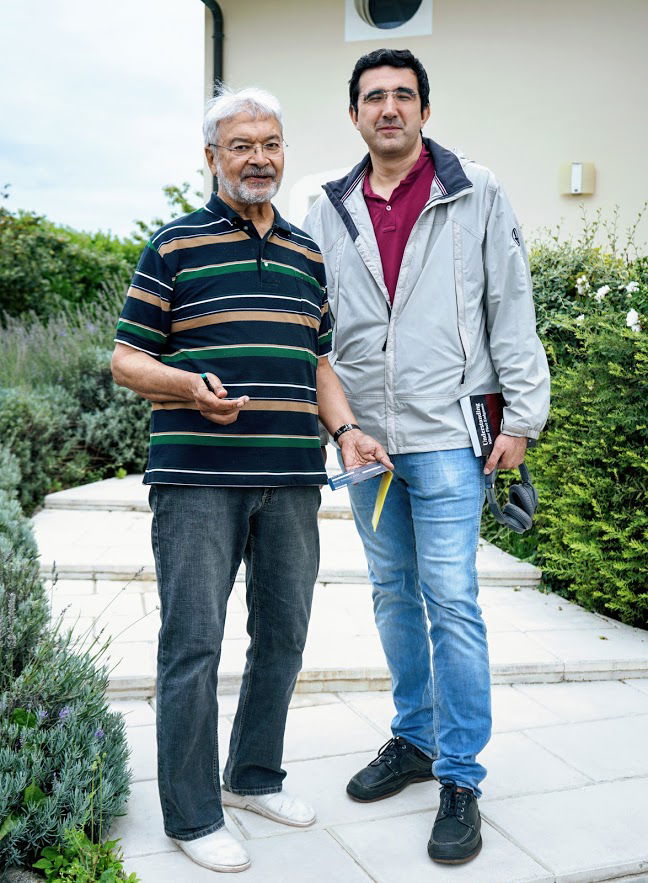 Please write your solutions to the above puzzles (two to six) in the comments section below. We will soon publish the solutions! The best answer will get a ChessBase India merchandize autographed by none other than 14th World Champion Vladimir Kramnik.
---