14 Indian talents to train with Kramnik and Gelfand in Chennai
The Microsense Kramnik Gelfand chess program is here. From the 8th to the 17th of January 2020, 14 of the brightest talents of Indian chess will train with two of the legends in the world of chess - Vladimir Kramnik and Boris Gelfand. The camp will be held in Chennai. This is the second training camp, after the successful completion of the first one in August 2019. Apart from the six students who attended the first camp, eight more students have been included in the training camp. These 14 students have been handpicked by Kramnik and Gelfand and will receive intensive training over the next ten days. Microsense Private Limited is the sponsor of the program, while ChessBase India founders Sagar Shah and Amruta Mokal will be managers of the event.
From Chens Sur Leman to Chennai
In August 2019 an ambitious project was undertaken where six young talents of India were to train under the 14th World Champion Vladimir Kramnik. Kramnik, who retired from chess in January 2019, had been quite busy with his post-retirement projects both in chess and beyond. However, seeing the talent crop of India and the potential these youngsters possessed, he decided to free up ten days in his schedule for the training camp. It was Frederic Friedel, the founder of ChessBase, who had conceived this idea just a few days after Kramnik retired from professional chess.
There was no question of talent in Indian chess. Kramnik was ready. What was now required was a sponsor, who would fund this entire project. After several months of searching, it was Microsense Networks Private Limited that came forward. Mr. Kailasanathan, the Managing Director of Microsense Private Limited and a former Tamil Nadu Chess State Champion in 1972, found this project in sync with the mission of Microsense. The company wants to create world class chess players in the years to come and training with Kramnik was sure to help them in their vision.
But the camp was not the end of it all. After its completion Vladimir was in touch with the games of the students. He would regularly communicate with me about how a youngster had got it all wrong in the opening, or another youngster had to simply get his act together in endgame technique. It was Kramnik's high level of involvement in the project and subsequent results of the students that convinced Kailasanathan and Microsense of the need to continue these camps.
After becoming a GM, and speaking to ChessBase India Raunak mentioned, "I can say that Kramnik sir's camp was a life changing thing for me. In a few days he taught so many practical things:
a. I started believing in myself. I was feeling psychologically very strong. He helped me to become fearless by showing his own games, sharing his experiences.
b. I became a resourceful player. In just about every situation I was finding resources and I never lost my heart in minus positions, defended well and was able to hold the game.
c. My endgame improved. He taught how to create practical problems for the opponent. During the game I was remembering his words and finding the moves which were difficult for my opponents to understand. Thanks a ton Kramnik sir, truly you are Legend! Big Respect!"
All these were encouraging signs and Microsense decided to take things up a notch. The second camp was planned in January, but this time instead of eight Indians travelling to Europe, it was decided that Kramnik should come down to India. The last time Vladimir Kramnik was in the country was back in the 90s when he played a match in Sanghi Nagar against Boris Gelfand. Vladimir agreed to the proposal. As the camp had been very useful to the youngsters, it was decided that the number of students should be increased from 6 to 14. The logistical arrangements would be much less and it made sense to have more talents working with the legend. But of course, it would be too much for Kramnik to work with 14 youngsters alone. Another world class player was required and the natural choice was India's five-time World Champion Vishy Anand.
At a felicitation ceremony held in Chennai in October 2019, Anand showed his keenness in joining the program as a trainer in the months to come. But in January, it wasn't really feasible for Vishy as he was participating in the Tata Steel Chess tournament 2020 in Wijk Aan Zee. It is quite probable that Vishy would join in for the next camp. The search for a world class player/trainer continued and GM Boris Gelfand was zeroed in.
Boris Gelfand needs no introduction. He has been one of the greatest chess players ever to have graced the game of chess. He fought against Vishy Anand in the World Championships 2012 and after the Classical games the score was tied at 6-6! Anand eventually won the rapid tiebreakers, but it was clear that Boris had been a worthy opponent for the four-time World Champion back then. Over the years, Gelfand has continued to fight at the highest level and it is this very experience of his that made him a worthy partner for Vladimir Kramnik in the training camp.
The 14 students
The trainers were decided, it was now time to select the students. The list of the top players in the country between the age of 12-16 was created. Some players above the age of 16 were also considered. However, the main aim was to have the best and youngest players of India attend the camp. This list of probable candidates was submitted to Kramnik and Gelfand, who went over the names with great care and selected the 8 players in addition to the six who already were in the first camp.
1. GM R. Praggnanandhaa (Elo 2602, born in 2005)
2. GM Arjun Erigaisi (Elo 2575, born in 2003)
3. GM D. Gukesh (Elo 2542, born in 2006)
4. GM Raunak Sadhwani (Elo 2522, born in 2005)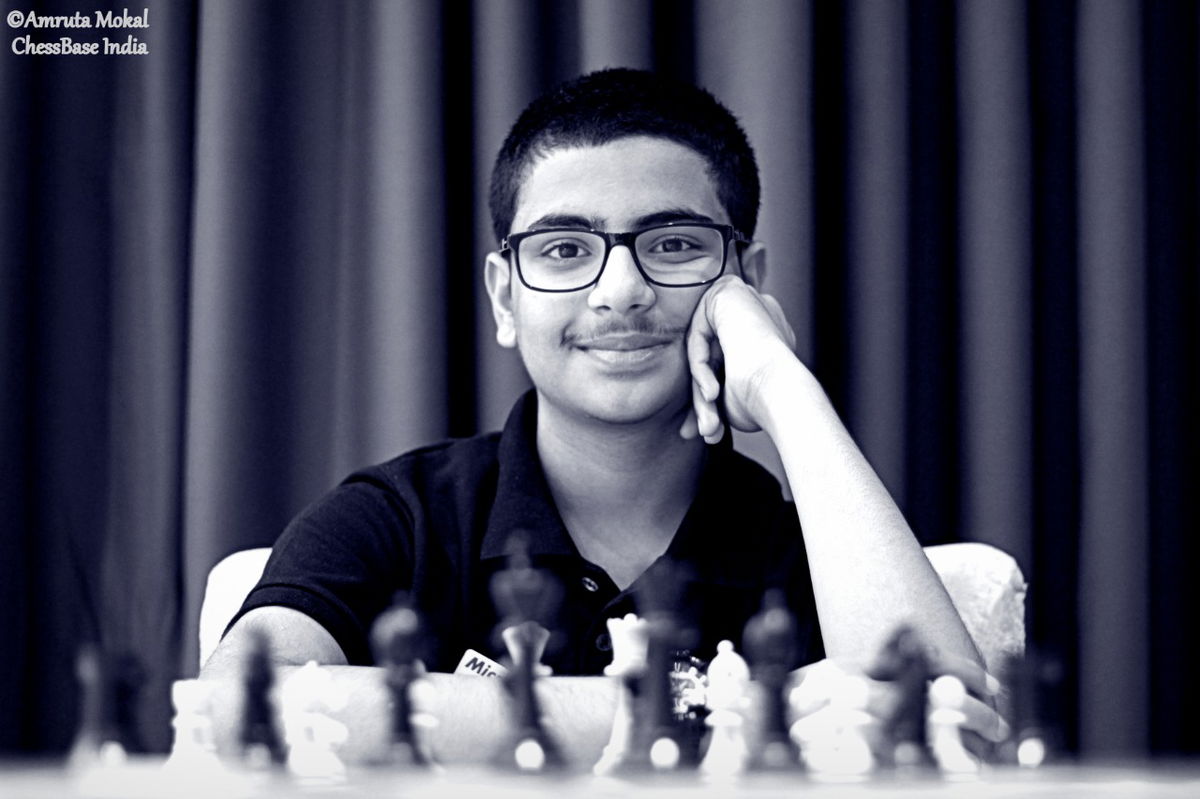 5. GM P. Iniyan (Elo 2494, born in 2002)
6. IM Arjun Kalyan (Elo -2477, 3 GM norms, born in 2002)
7. GM Prithu Gupta (Elo 2472, born in 2004)
8. IM Sreeshwan Maralakshikari (Elo 2440, born in 2006)
9. IM Aditya Mittal (Elo 2427, born in 2006)
10. IM Leon Mendonca (Elo 2417, born in 2006)
11. IM Bharat Subramaniyam (Elo 2413, born in 2007)
12. WGM Vaishali (Elo 2386, 1 GM norm, born in 2001)
13. IM Raahil Mullick (Elo 2382, born in 2007)
14. WIM Rakshitta Ravi (Elo 2267, born in 2005)
Note: WIM Divya Deshmukh was invited to the camp. However, due to other commitments, she will not be able to be a part of the camp. She was replaced by R. Vaishali in the camp.
More details about the camp:
When is it held: The first session will begin from the 8th of January and the last day of the camp would be 17th of January 2020
How many hours each day: Each day the training camp will have six hours of training divided into two three-hour sessions
Where is it held: The camp is held in a villa on the East Coast Road in Chennai and no parents are allowed to be a part of the camp. It's a residential training program.
How will the students be taught: There will be two groups created and training that will happen in two separate rooms. Each group will get time with both Kramnik and Gelfand for training.
Innovations: There are several innovations that will be seen at the training camp - firstly a Michelin Starred chef will be preparing food for the youngsters throughout the event. Secondly a yoga expert will train the youngsters.
---