Girish Koushik dominates field to retain SDM Roto Lawyer's Cup
After a rather long gap of 3 years, the holy town of Belthangady came back with the SDM Roto Lawyer's Cup 2019. With an attractive prize fund of Rs.4 Lakhs, the tournament attracted around 140 players from 16 states. GM Girish Koushik, the 2nd seed, played a superlative tournament, remaining unbeaten and taking 1st with a score of 7.5/9. IM Chakravarthy Reddy tied with Girish for 1st, but since the former had won their encounter he had to settle for runner up. 18th seed Swaraj Palit had a dream tournament to finish 3rd, while top seed Vishnu Prasanna had a forgettable event. A detailed report by Major Gen (Rtd) MV Bhat.
A report on the SDM Roto-Lawyer's Cup 2019
by Maj Gen (Rtd) M V Bhat
Belthangady came back with the tournament SDM Roto Lawyers Cup International FIDE Rated tournament with AICF Event Code 223683/KAR/2019. Conducted from 24 Oct to 28 Oct 2019, during the Diwali season, because of reasons beyond the control of organisers, the participation by players was less than expected. Unseasonal rains and frequent change in weather kept the weather around the venue, SDM Kalabhavana Belthangady, hot and cold, befitting the chess environment.
138 players from 16 States, including two GMs and 5 IMs added colour to the tournament. The top seed of the tournament was GM Vishnu Prasanna, who besides being a strong player is also a super coach – India's youngest GM Gukesh is one of his star wards.After a brief inaugural ceremony the tournament kicked off well on time. Every day two rounds were conducted, under the supervision of Mr.Saleem Beig, Chief Arbiter.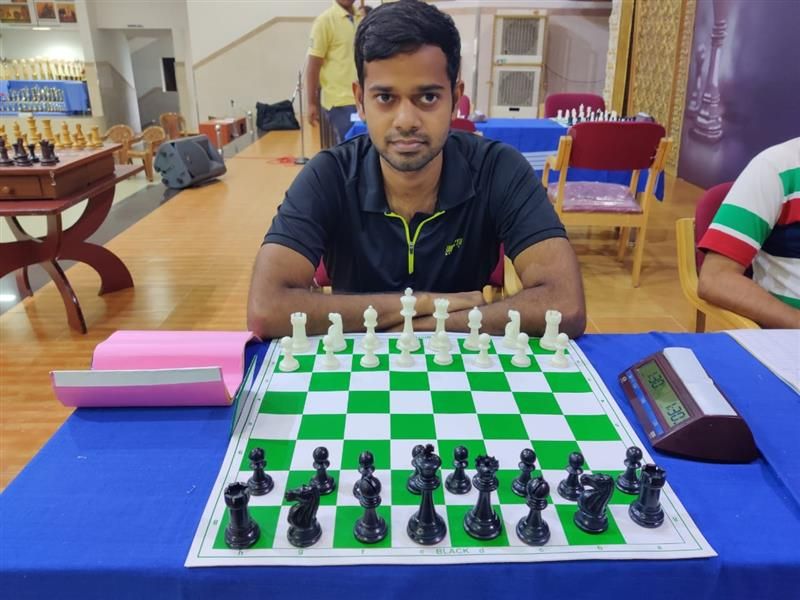 The organisers provided free food for all participants and their care takers during the entire length of the tournament. Different kinds of South Indian delicacies added with North Indian dishes took care of the tastes and needs. Sumptuous food was served during breakfast, lunch and dinner interspersed with tea or coffee and some snacks during the break period around 11 a.m. and 4 p.m. Presence of better halves of Rotarians and Lawyers serving food to the guests provided a homely atmosphere to all.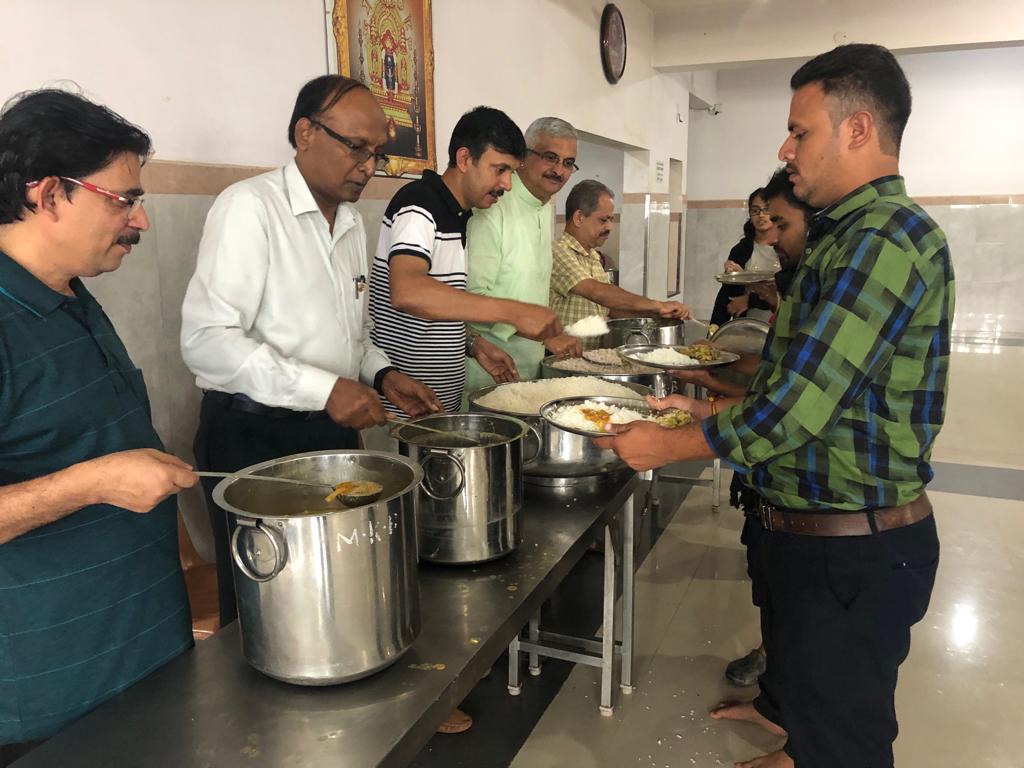 The care takers utilized the spare time to visit various tourist places around. KollurMukambika Temple, Udupi Shrikrishna Temple, 1000 pillar Jain Basdi at Moodbidri, Gomateshwara at Karkala and Dharmasthala, Sri Manjunatheshwara Temple at Dharmasthala, KukkeSubrahmanya Temple, Sadashiva Rudra Shiva Temple at Suriya, Sri Janardhanaswamy Temple at Ujire, Sri Durgaparameshwari Temple at Chandkur and Gadayikallu near the venuewere places of special interest. Picturesque Kudremukh Hills and Green CharmadiGhat provided ambience to the event.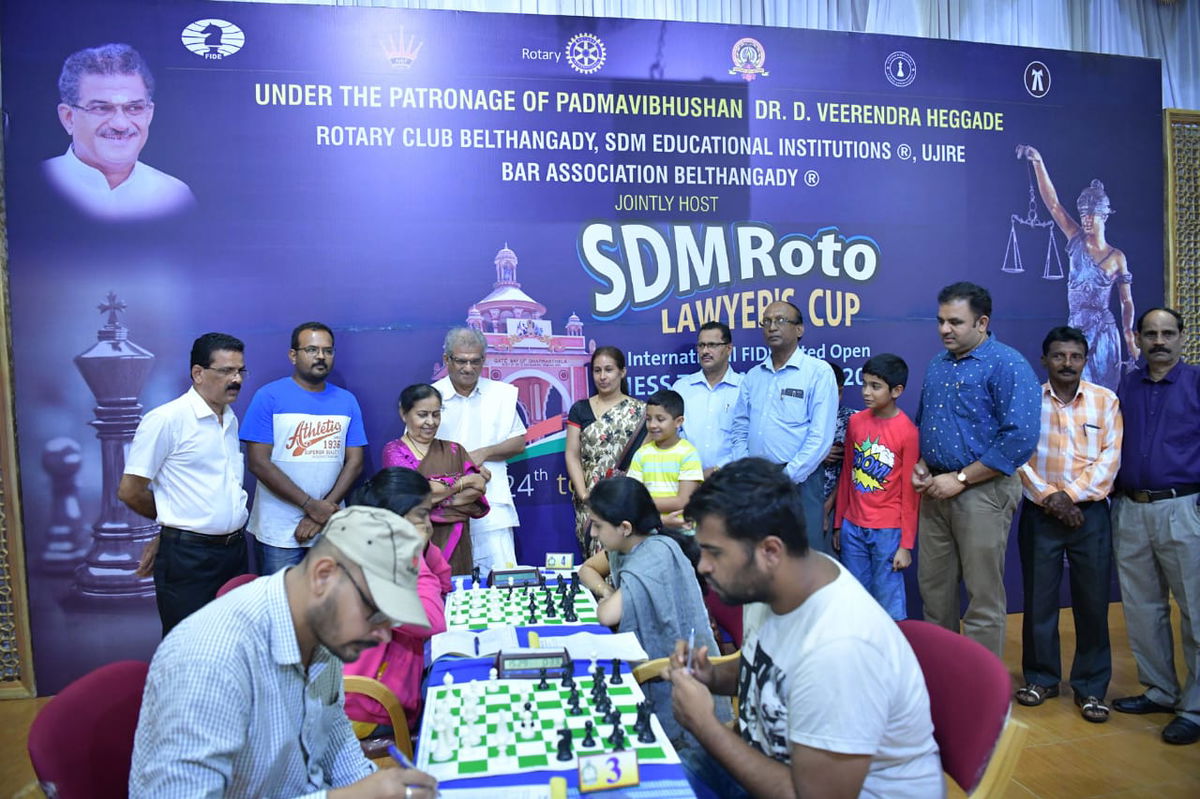 Besides the dignitaries for inauguration and valedictory function, Dharmadhikari of Srikshetra Dharmsthala Dr. D. Veerendra Hegde with family, Dr. B. Yashovarma with family, Sri Harshendra Kumar with family and Sri Ramanand Salian, a revered promoter of Chess visited the venue when the players were in action, boosting the spirit of the players and organisers."Take action to spread the Game of Chess among rural school children", were their considered advice to the organisers.
Girish Koushik retained his SDM ROTOLawyers Title though there were some surprise results during the rounds. He played consistent chess, never leaving the top tables, and finished unbeaten to take home the trophy his play deserved! Relentless efforts of Sri Rathnavarma Bunnu and Dr. Vidya helped us get a good number of participants. Newly crowned WIM Isha Sharma was honoured during the inaugural function for her achievement which encourages the younger generation to take up chess. The dedication of their parents Dr. Srihari and Dr. Vidya inspired the other parents to sacrifice their time and resources to support their wards. This will help to spread chess in rural areas.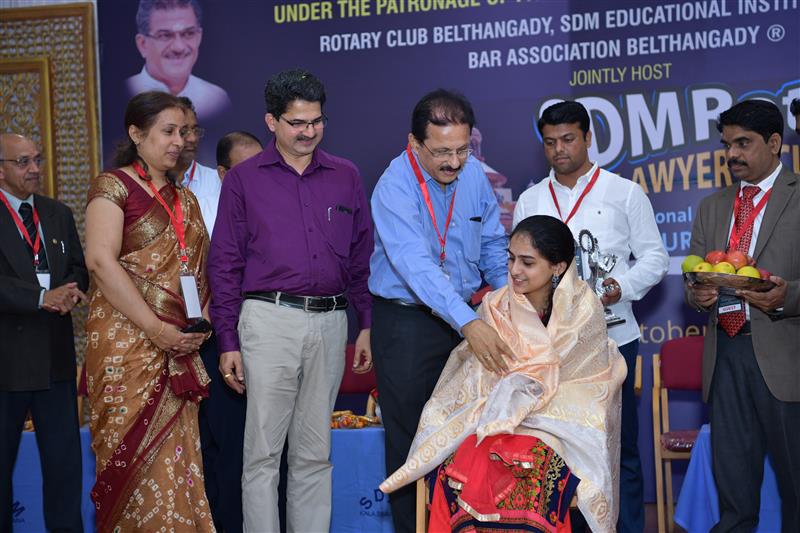 Participants and their caretakers expressed the need to conduct this tournament, coinciding with vacations, at least every year, if not with more frequency. They had their appreciation for the venue and food provided to them in a homely atmosphere.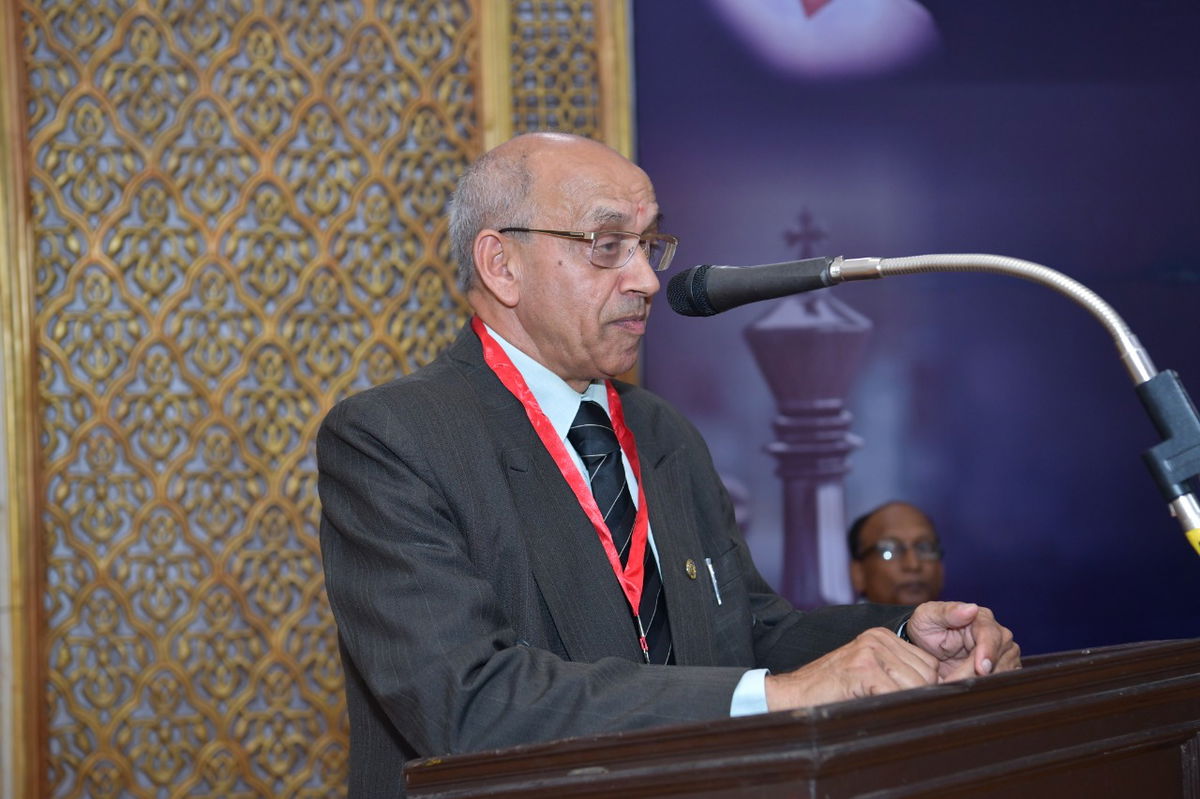 My experience of Roto Lawyers Cup 2019
By Tanmay Srinath
Having freed up my schedule in October, I played 3 tournaments across Karnataka, with Belthangady being my last stop. I have to say though that this was perhaps the best experience I have ever had in an outstation tournament! A wonderful organising committee, a strong set of players, beautiful scenic backdrop - Belthangady feels like chess heaven! This was the first time I was playing in Belthangady. Having heard a lot about the tournament, I registered well in advance. However, getting a partner to stay with was an issue, so I was never getting a comfortable room. A big thanks to Mr. Rathnavarma, who helped me by booking a room on my behalf. His son Shabdik is one of my good friends, and a very strong player as well, having represented the state in the National Teams 2017. I really enjoyed the hospitality offered there. My room was at a walkable distance from the venue, and the food arrangements there meant that I never had to go searching for a good hotel to eat.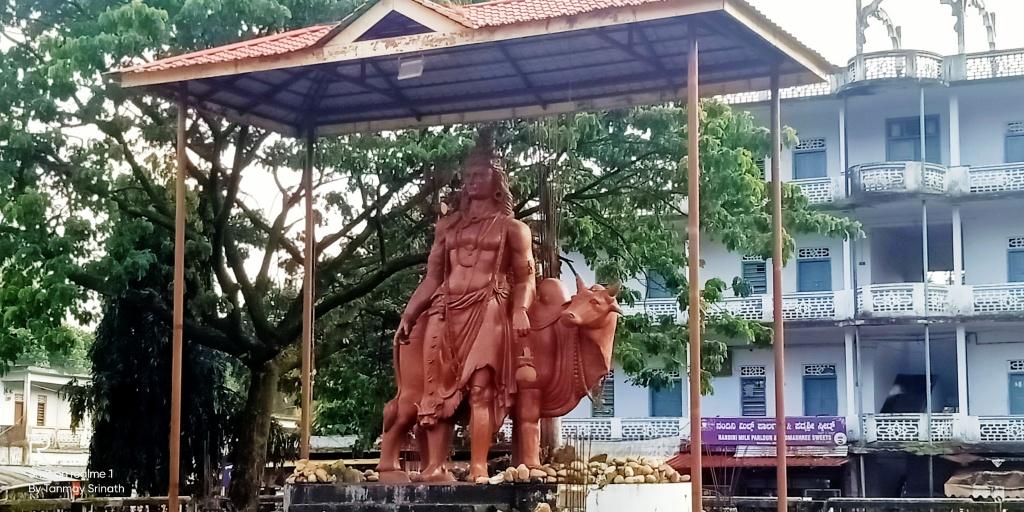 The organisers were in my opinion one of the best in the business – always cheerful, active and ready to sort out issues - which were few and far between. I enjoyed the place as well – its quiet, full of greenery – basically conducive for playing chess. The sad part was the lack of entries for this tournament, which was disappointing considering the efforts the organisers put into it. The best part about the SDM Roto Lawyer's Team is that they never did it for profit – they are genuine in their efforts to improve chess in the grassroots of Karnataka. I am confident that Belthangady will soon emerge as one of the hubs of chess in Karnataka. A final thanks to the organisers for a wonderful experience, and I hope both me and the tournament keep coming back to Belthangady each year!
Final Standings:
| | | | | | | | | | | | | | | | | | | | | | | |
| --- | --- | --- | --- | --- | --- | --- | --- | --- | --- | --- | --- | --- | --- | --- | --- | --- | --- | --- | --- | --- | --- | --- |
| Rk. | SNo | | Name | Typ | sex | Gr | FED | RtgI | Club/City | Pts. | TB1 | TB2 | TB3 | TB4 | TB5 | Rp | n | w | we | w-we | K | rtg+/- |
| 1 | 2 | GM | Girish A. Koushik | | | | IND | 2501 | Kar | 7,5 | 1,0 | 50,5 | 54,0 | 44,00 | 6 | 2346 | 9 | 7,5 | 7,07 | 0,43 | 10 | 4,3 |
| 2 | 4 | IM | Chakravarthi Reddy M | | | | IND | 2355 | Tel | 7,5 | 0,0 | 50,5 | 55,0 | 42,75 | 7 | 2239 | 9 | 7,5 | 6,70 | 0,80 | 10 | 8,0 |
| 3 | 18 | | Swaraj Palit | | | | IND | 1939 | Jha | 7,0 | 0,0 | 49,5 | 54,0 | 39,50 | 7 | 2090 | 9 | 7 | 4,39 | 2,61 | 20 | 52,2 |
| 4 | 8 | | Sekar B | | | | IND | 2198 | Tn | 7,0 | 0,0 | 49,5 | 53,5 | 40,50 | 6 | 2013 | 9 | 7 | 6,78 | 0,22 | 20 | 4,4 |
| 5 | 11 | | Balkishan A. | | | | IND | 2111 | Kar | 7,0 | 0,0 | 46,5 | 50,5 | 37,00 | 7 | 1852 | 9 | 7 | 7,90 | -0,90 | 20 | -18,0 |
| 6 | 1 | GM | Vishnu Prasanna. V | | | | IND | 2505 | Tn | 6,5 | 0,0 | 52,5 | 57,5 | 39,25 | 6 | 2028 | 9 | 6,5 | 7,65 | -1,15 | 10 | -11,5 |
| 7 | 3 | IM | Harikrishnan.A.Ra | | | | IND | 2436 | Tn | 6,5 | 0,0 | 50,0 | 55,0 | 38,00 | 5 | 2088 | 9 | 6,5 | 7,47 | -0,97 | 10 | -9,7 |
| 8 | 6 | | Senthil Maran K | | | | IND | 2274 | Tn | 6,5 | 0,0 | 50,0 | 54,5 | 37,25 | 5 | 2093 | 9 | 6,5 | 6,58 | -0,08 | 20 | -1,6 |
| 9 | 15 | | Anilkumar O.T. | S55 | | | IND | 2006 | Ker | 6,5 | 0,0 | 49,5 | 53,5 | 37,25 | 5 | 1908 | 9 | 6,5 | 6,13 | 0,37 | 20 | 7,4 |
| 10 | 5 | IM | Sai Agni Jeevitesh J | | | | IND | 2312 | Tel | 6,5 | 0,0 | 49,5 | 53,0 | 35,50 | 5 | 2079 | 9 | 6,5 | 6,88 | -0,38 | 10 | -3,8 |
| 11 | 10 | WIM | Michelle Catherina P | F18- | w | | IND | 2123 | Tn | 6,5 | 0,0 | 49,0 | 53,0 | 37,00 | 5 | 1966 | 9 | 6,5 | 6,65 | -0,15 | 20 | -3,0 |
| 12 | 36 | | Sreehith Reddy R | U13 | | | IND | 1654 | Tel | 6,5 | 0,0 | 47,5 | 50,5 | 34,25 | 6 | 1913 | 7 | 4,5 | 1,56 | 2,94 | 40 | 117,6 |
| 13 | 12 | FM | Ramakrishna J. | | | | IND | 2090 | AB | 6,5 | 0,0 | 46,0 | 50,0 | 34,50 | 6 | 1847 | 9 | 6,5 | 7,26 | -0,76 | 20 | -15,2 |
| 14 | 9 | WCM | Sharma Isha | F18- | w | Belg | IND | 2182 | Dkg | 6,5 | 0,0 | 45,5 | 49,5 | 34,25 | 5 | 1866 | 9 | 6,5 | 7,72 | -1,22 | 20 | -24,4 |
| 15 | 27 | | Joy Lazar M.A. | | | | IND | 1769 | Ker | 6,5 | 0,0 | 44,5 | 48,5 | 33,00 | 5 | 1935 | 8 | 5,5 | 3,46 | 2,04 | 20 | 40,8 |
| 16 | 19 | | Santoshkashyap Hg | | | | IND | 1931 | Kar | 6,5 | 0,0 | 42,5 | 46,0 | 31,75 | 5 | 1672 | 8 | 5,5 | 5,80 | -0,30 | 20 | -6,0 |
| 17 | 25 | AIM | Komal Srivatsav Sajja | U15 | | | IND | 1797 | Kar | 6,0 | 0,0 | 49,0 | 52,0 | 32,50 | 5 | 1987 | 8 | 5 | 2,61 | 2,39 | 40 | 95,6 |
| 18 | 20 | | Likhit Chilukuri | | | | IND | 1926 | Kar | 6,0 | 0,0 | 47,5 | 51,5 | 31,00 | 6 | 1824 | 9 | 6 | 5,84 | 0,16 | 20 | 3,2 |
| 19 | 23 | | Raghavendra V. | | | | IND | 1865 | Kar | 6,0 | 0,0 | 45,5 | 50,0 | 30,00 | 6 | 1823 | 9 | 6 | 5,21 | 0,79 | 20 | 15,8 |
| 20 | 16 | | Parthasarathy R | | | | IND | 1984 | Kar | 6,0 | 0,0 | 45,0 | 50,0 | 30,00 | 5 | 1767 | 9 | 6 | 6,87 | -0,87 | 20 | -17,4 |
---