44th Chess Olympiad 2022 R2: Magnus Carlsen grinds a Queen endgame against Georg Meier
All six Indian teams won their respective matches in Round 2. In the Open section, India 2 scored a whitewash again, this time it was against Estonia. India 1, India 3 and India 2 Women defeated Moldova, Mexico and Latvia respectively. India 3 Open and Women defeated Mexico and Singapore with a 2.5-0.5 and 3-1 score. Humpy, Raunak and Ganguly overcame adverse positions. World champion Magnus Carlsen scored his first Classical victory in India since 2013. His team Norway whitewashed Uruguay 4-0. Fabiano Caruana was held to a draw on his 30th birthday by Paraguay no.2 Axel Bachmann. Round 3 starts today at 3 p.m. IST. Photo: Aditya Sur Roy
Indian teams win all six matches again
Paraguay no.1 GM Delgado Ramirez Neuris held World no.6 GM Wesley So from a completely minus position. GM Leinier Dominguez Perez scored the sole victory for USA which ensured the team beat Paraguay by a minimum margin 2.5-1.5. The biggest upset of the day was Denmark losing to Zambia. FM Nase Lungu's (2216) win over IM Martin Haubro (2411) was the difference maker.
Open: Moldova - India 1: 0.5-3.5
Pentala Harikrishna (2720) seized his opportunity against GM Ivan Schitcho (2490) in the endgame. IM Andrei Macovei (2478) did not give any opportunity to GM Arjun Erigaisi (2689). In fact, the former was slightly better in the endgame against the latter, Arjun managed to equalize and draw the game via repetition. GM Narayanan S L (2659) made the most out of his opportunity against GM Vladimir Hamitevici (2473). GM K Sasikiran (2638) outplayed IM Iulian Baltag (2405) in the endgame.
India 2 - Estonia: 4-0
GM D Gukesh (2684), GM R Praggnanandhaa (2648) and GM B Adhiban (2598) scored comfortable victories against IM FT Kalle Kiik (2365), FM Kirill Chukavin (2418) and GM Aleksandr Volodin (2454). Only GM Raunak Sadhwani (2611) survived an early scare against IM Andrei Shishkov (2366). Eventually he sacrificed an exchange and liquidated the position into a completely winning endgame against the Estonian.
Mexico - India 3: 0.5-3.5
GM Karthikeyan Murali (2613) scored the sole win for his team to ensure India 3 beats Mexico by minimum margin. GM Surya Sekhar Ganguly was completely lost against GM Gilberto Hernandez Guerrero (2560). The Mexican's mistake allowed Surya to escape with a draw. Both GM Sethuraman (2623) and GM Abhijeet Gupta (2627) also overcame difficult positions against GM Luis Fernando Ibarra Chami (2452) and FM Julio Cesar Diaz Rosas (2328).
Gilberto - Surya
White missed his win and played 55.Ke6 which allowed the black king to get closer to the pawns 55...Ke3 and get a draw. Try to find out the winning continuation for White which was missed.

Women: India 1 - Argentina: 3.5-0.5
GM Koneru Humpy (2586) was the only one from the team, who conceded a draw. WIM Marisa Zuriel (2174) had a good opportunity in the middlegame.
Humpy - Marisa
Black needed to play 16...Nxd5. It works because 17.cxd5 c4 18.Bxc4 b3 19.Bxb3 Be2 20.Rf2 Qb6 sure it is not immediately winning for Black. However, it gives Black the full control of the position and an opportunity to push for more.
Maria Jose - Vaishali
IM Vaishali was completely winning for the better part of the game. However, in the final stage of rook and few pawns ending, her technique just went a bit off balance which create drawing chances for her opponent, WFM Maria Jose Campos (2185). 55...Rg5 was played to prevent 56.Rg2+. However, it allows the white king to get back into defense. 54...Rh4 ensures the white king remains cutoff. 54...Rh1 is also good too. Of course these intricacies often get mixed up in high pressure situations. Vaishali eventually managed to win the game after her opponent made a significant inaccuracy.
IM Tania Sachdev (2399) and IM Bhakti Kulkarni (2373) had no trouble disposing WFM Anapaola S Borda Rodas (2183) and WIM Maria Belen Sarquis (2072) respectively.
India 2 - Latvia: 3.5-0.5
Both WGM Vantika Agrawal (2371) and IM Soumya Swaminathan (2335) missed early tactical opportunities against WGM Laura Rogule (2292) and Agnesa Stepania Ter-Avetisjana (1962). Vantika and Laura made mutual inaccuracies which worked things out in the former's favor. WGM Mary Ann Gomes (2324) scored a clean victory over Nellija Maklakova (1819). IM Padmini Rout (2374) conceded the sole draw against WGM Ilze Berzina (2141).
Singapore - India 3: 1-3
IM Eesha Karavade and WGM Nandhidhaa P V scored a win each. WGM Pratyusha Bodda and WIM Vishwa Vasnawala were held to draws.

Norway - Uruguay: 4-0
Magnus Carlsen (2864) grinded a drawn queen endgame into a win against Uruguay no.1 GM Georg Meier (2613).
Carlsen - Meier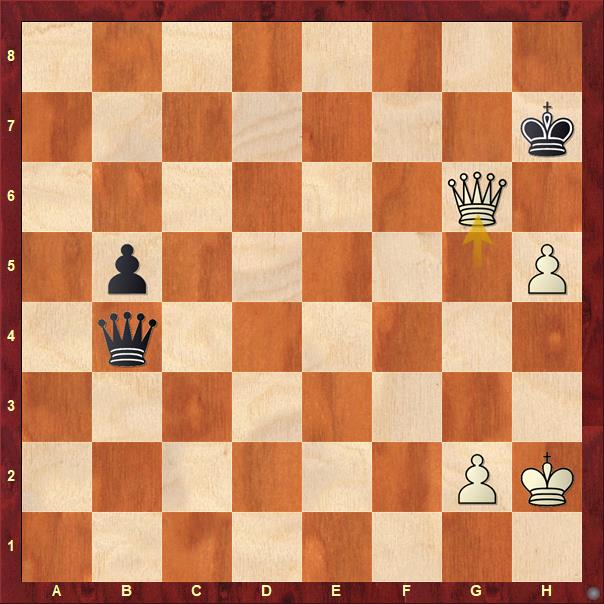 The endgame might be drawn for Black with accurate play. However, it becomes that much more difficult when you are facing the endgame maestro, Magnus Carlsen.
Replay the live stream
Video Gallery
Schedule
Everyday round starts at 3 p.m. IST from 29th July to 8th August 2022. The final round on 9th August starts 10 a.m. IST. Rest day is on 4th August 2022.
Replay Round 2 Open games
Replay Round 2 Women games
Round 2 Open results
No.
SNo
Team
Team
Pts.
MP
Res.
:
Res.
MP
Pts.
Team
Team
SNo
1
48
MDA
Moldova
4
2
½
:
3½
2
4
India *)
IND
2
2
1
USA
United States of America
3½
2
2½
:
1½
2
4
Paraguay
PAR
47
3
3
NOR
Norway
3½
2
4
:
0
2
3
Uruguay
URU
49
4
50
BEL
Belgium
4
2
½
:
3½
2
4
Spain
ESP
4
5
5
POL
Poland
4
2
3
:
1
2
4
Colombia
COL
51
6
52
PHI
Philippines
4
2
1
:
3
2
4
Azerbaijan
AZE
6
7
7
NED
Netherlands
4
2
2½
:
1½
2
4
Portugal
POR
53
8
54
ALB
Albania
4
2
0
:
4
2
4
Ukraine
UKR
8
9
9
GER
Germany
4
2
3
:
1
2
4
Finland
FIN
55
10
56
SGP
Singapore
4
2
1
:
3
2
4
England
ENG
10
11
11
IND2
India 2
4
2
4
:
0
2
4
Estonia
EST
57
12
58
AND
Andorra
3
2
1
:
3
2
4
Armenia
ARM
12
13
13
IRI
Iran
4
2
2½
:
1½
2
4
Ireland
IRL
59
14
60
FAI
Faroe Islands
4
2
0
:
4
2
4
Uzbekistan
UZB
14
15
15
FRA
France
3½
2
4
:
0
2
4
North Macedonia
MKD
61
16
62
MEX
Mexico
4
2
1½
:
2½
2
4
India 3
IND
16
17
17
CRO
Croatia
4
2
½
:
3½
2
4
Bulgaria
BUL
63
18
64
LAT
Latvia
4
2
0
:
4
2
3½
Czech Republic
CZE
18
19
19
HUN
Hungary
3
2
4
:
0
2
4
Bangladesh
BAN
65
20
66
ECU
Ecuador
4
2
½
:
3½
2
4
Romania
ROU
20
Round 3 Open pairings
No.
SNo
Team
Team
Pts.
MP
Res.
:
Res.
MP
Pts.
Team
Team
SNo
1
2
IND
India *)
7½
4
:
4
7½
Greece
GRE
25
2
24
GEO
Georgia
8
4
:
4
6
United States of America
USA
1
3
26
ITA
Italy
7½
4
:
4
7½
Norway
NOR
3
4
4
ESP
Spain
7½
4
:
4
7½
Brazil
BRA
28
5
29
AUS
Australia
7½
4
:
4
7
Poland
POL
5
6
6
AZE
Azerbaijan
7
4
:
4
8
Argentina
ARG
30
7
31
SWE
Sweden
6
4
:
4
6½
Netherlands
NED
7
8
8
UKR
Ukraine
8
4
:
4
8
Cuba
CUB
32
9
33
AUT
Austria
7
4
:
4
7
Germany
GER
9
10
10
ENG
England
7
4
:
4
6½
Lithuania
LTU
35
11
36
SUI
Switzerland
7
4
:
4
8
India 2
IND
11
12
12
ARM
Armenia
7
4
:
4
6
Egypt
EGY
38
13
39
MNE
Montenegro
8
4
:
4
6½
Iran
IRI
13
14
14
UZB
Uzbekistan
8
4
:
4
7½
Slovenia
SLO
41
15
42
CHI
Chile
7½
4
:
4
7½
France
FRA
15
16
16
IND3
India 3
6½
4
:
4
6½
Iceland
ISL
43
17
18
CZE
Czech Republic
7½
4
:
4
8
Canada
CAN
44
18
45
MGL
Mongolia
7½
4
:
4
7
Hungary
HUN
19
19
20
ROU
Romania
7½
4
:
4
6
Indonesia
INA
46
20
63
BUL
Bulgaria
7½
4
:
4
8
Turkey
TUR
21
Round 2 Women results
No.
SNo
Team
Team
Pts.
MP
Res.
:
Res.
MP
Pts.
Team
Team
SNo
1
1
IND
India *)
4
2
3½
:
½
2
3½
Argentina
ARG
40
2
41
TUR
Turkey
4
2
1
:
3
2
4
Ukraine
UKR
2
3
3
GEO
Georgia
4
2
2½
:
1½
2
4
Lithuania
LTU
42
4
43
CRO
Croatia
3½
2
½
:
3½
2
4
Poland
POL
4
5
5
FRA
France
4
2
4
:
0
2
4
Egypt
EGY
44
6
45
FIN
Finland
4
2
0
:
4
2
4
Azerbaijan
AZE
6
7
7
USA
United States of America
4
2
3
:
1
2
4
Uzbekistan
UZB
46
8
47
DEN
Denmark
4
2
1
:
3
2
4
Germany
GER
8
9
9
ARM
Armenia
4
2
4
:
0
2
4
Norway
NOR
48
10
49
BEL
Belgium
4
2
1
:
3
2
4
Kazakhstan
KAZ
10
11
11
IND2
India 2
4
2
3½
:
½
2
4
Latvia
LAT
50
12
51
IRL
Ireland
4
2
1
:
3
2
3½
Hungary
HUN
12
13
13
ESP
Spain
4
2
4
:
0
2
4
Malaysia
MAS
52
14
53
MDA
Moldova
4
2
½
:
3½
2
4
Cuba
CUB
14
15
15
BUL
Bulgaria
4
2
3½
:
½
2
4
Mexico
MEX
54
16
55
SGP
Singapore
4
2
1
:
3
2
4
India 3
IND3
16
17
17
NED
Netherlands
4
2
3
:
1
2
4
Canada
CAN
56
18
57
CHI
Chile
4
2
½
:
3½
2
4
Serbia
SRB
18
19
19
ISR
Israel
3
2
2½
:
1½
2
4
Venezuela
VEN
58
20
59
POR
Portugal
3½
2
0
:
4
2
3
Romania
ROU
20
Round 3 Women pairings
No.
SNo
Team
Team
Pts.
MP
Res.
:
Res.
MP
Pts.
Team
Team
SNo
1
21
ENG
England
7
4
:
4
7½
India *)
IND
1
2
2
UKR
Ukraine
7
4
:
4
7½
Slovakia
SVK
22
3
23
CZE
Czech Republic
6
4
:
4
6½
Georgia
GEO
3
4
4
POL
Poland
7½
4
:
4
6
Vietnam
VIE
24
5
25
ITA
Italy
6½
4
:
4
8
France
FRA
5
6
6
AZE
Azerbaijan
8
4
:
4
7
Greece
GRE
27
7
28
MGL
Mongolia
8
4
:
4
7
United States of America
USA
7
8
8
GER
Germany
7
4
:
4
7
Switzerland
SUI
29
9
30
EST
Estonia
7
4
:
4
8
Armenia
ARM
9
10
10
KAZ
Kazakhstan
7
4
:
4
8
Peru
PER
31
11
32
INA
Indonesia
8
4
:
4
7½
India 2
IND2
11
12
12
HUN
Hungary
6½
4
:
4
8
Colombia
COL
33
13
34
SWE
Sweden
8
4
:
4
8
Spain
ESP
13
14
14
CUB
Cuba
7½
4
:
4
7
Australia
AUS
35
15
36
BRA
Brazil
8
4
:
4
7½
Bulgaria
BUL
15
16
16
IND3
India 3
7
4
:
4
7
Austria
AUT
37
17
38
IRI
Iran
8
4
:
4
7
Netherlands
NED
17
18
18
SRB
Serbia
7½
4
:
4
6½
Philippines
PHI
39
19
65
ECU
Ecuador
6½
4
:
4
5½
Israel
ISR
19
20
20
ROU
Romania
7
4
:
4
8
Kyrgyzstan
KGZ
79
Links
---