27th Telegraph Chess 2018: Mitrabha takes sole lead heading into the final round
Mitrabha Guha emerged as the sole leader after the conclusion of the penultimate round in the 27th edition of The Telegraph Schools' Chess 2018. Mitrabha defeated the previous round leader Rajdeep Sarkar to gain a half-point lead. A pack of four players Koustav Chattejee, Sanket Chakravarty, Praloy Sahoo and Ayan Pal are trailing behind the leader at 7.0/8. In the seventh round, Rajdeep was unable to extract a win against Sanket, whereas Koustav and Mitrabha accepted draw meekly. Praloy and Ayan won their both round 7 and 8 games to get into the title picture. Despite Mitrabha being in the lead, he must win in the final round to secure the championship whereas draw means anyone can become champion. The report contains photos, videos and games from round 7 and 8. Photo: Shahid Ahmed
Mitrabha becomes favorite to win it all, Rajdeep loses out of the race
Just when things were about to heat up, the players decided to shake their hands and accept a draw.
Mitrabha kept pressing from the get-go in English Opening. Rajdeep did not budge, until...
Top two boards ended up in a draw however not without fight in round 7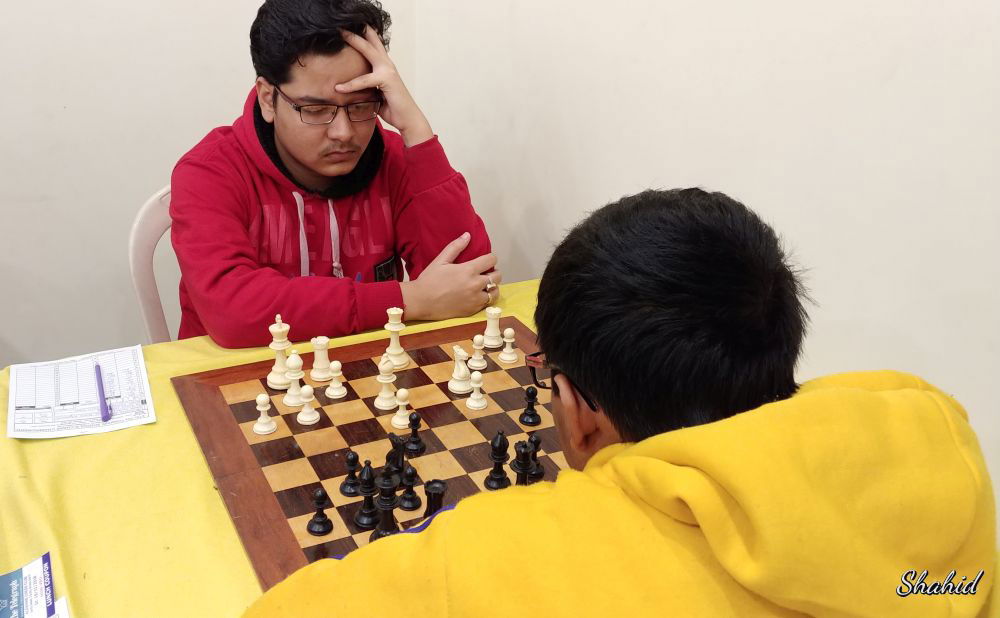 After 4 hours long grueling battle, a draw was all they could ask for.
Ayan Pal had a lot of luck on his side when his opponent Anubhab Gupta blundered in a drawn King-pawn endgame.
Praloy Sahoo made a quick work of Dhritabrata Kundu in just 23 moves in Center Counter opening.
Three draws in top 4 boards makes the tournament wide open in round 8
Their match did not have much to talk about as they made a draw in just 25 moves in an uneventful game.
Shuvam Roy managed to hold Samriddhaa Ghosh to a draw in French Defence Advance variation where both players were unable to get any kind of upper hand against the other.
Praloy managed to slowly turn things around in his favor in the endgame and eventually liquidate into a winning position.
Photo Gallery: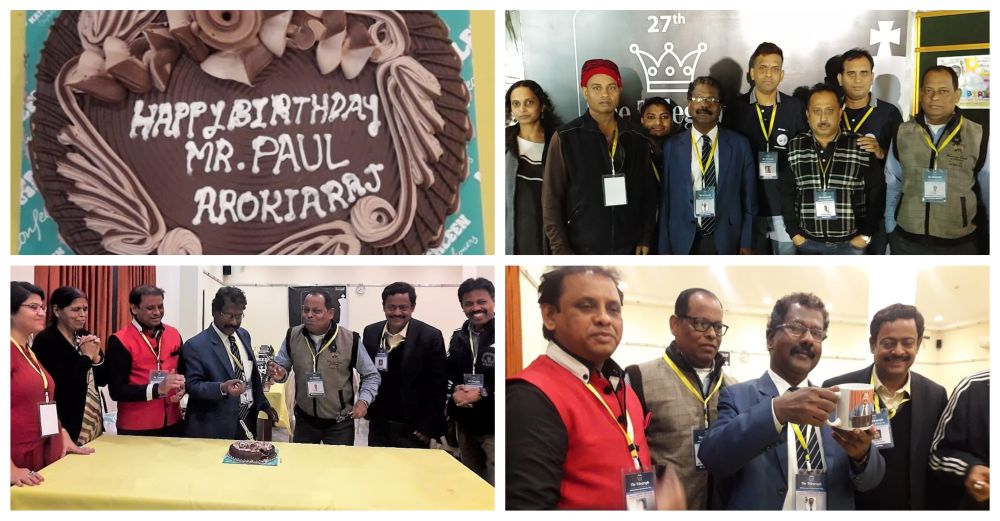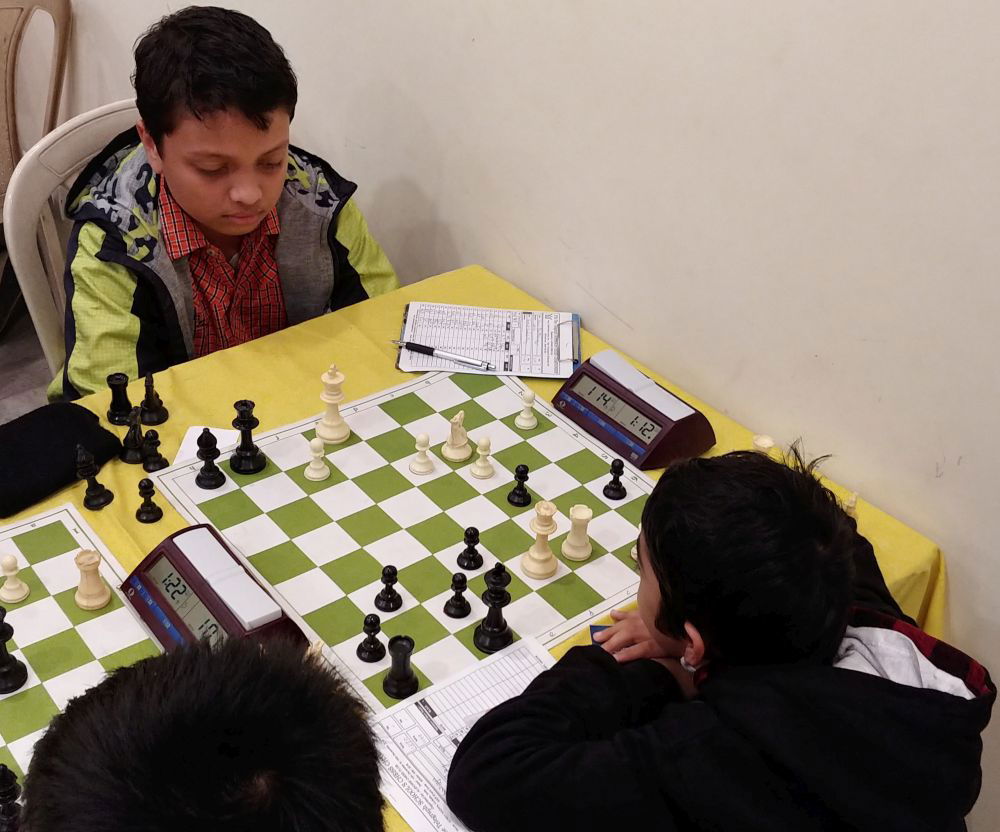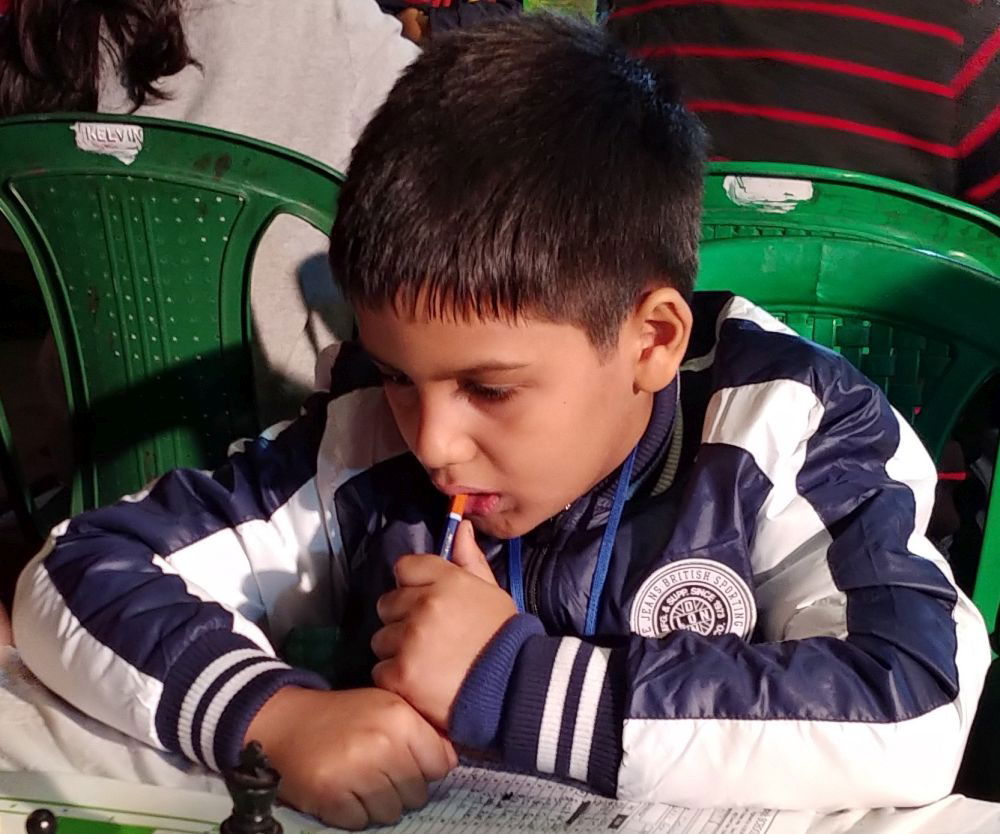 Round 8 results
Round 9 pairings
---