Mitrabha and Akshaya are sole leaders at National Junior 2019
Overnight leader Mitrabha Guha made a quick draw with Koustav Chatterjee to maintain his half-point lead over the rest of the field at the conclusion of round 8 of 49th National Junior 2019. Rajdeep Sarkar also made a short draw with Aaryan Varshney in just 29 moves. Aakash Sharadchandra Dalvi shocked Srijit Paul when the latter blundered a pawn and exchange in the opening. In the girls section, Bommini Mounika Akshaya defeated Arpita Mukherjee to claim sole lead, after the latter made a few inaccuracies in critical moment. Priyanka K missed plenty of opportunities and eventually drew with Srishti Pandey. Nityata Jain scored a big win against Saina Salonika. Photo: IA Jitendra Choudhary
Akshaya shocks Arpita to claim sole lead
Ninth seeded WFM Bommini Mounika Akshaya defeated second seeded WIM Arpita Mukherjee to claim sole lead at the conclusion of round 8 of 34th National Junior girls 2019.
Akshaya - Arpita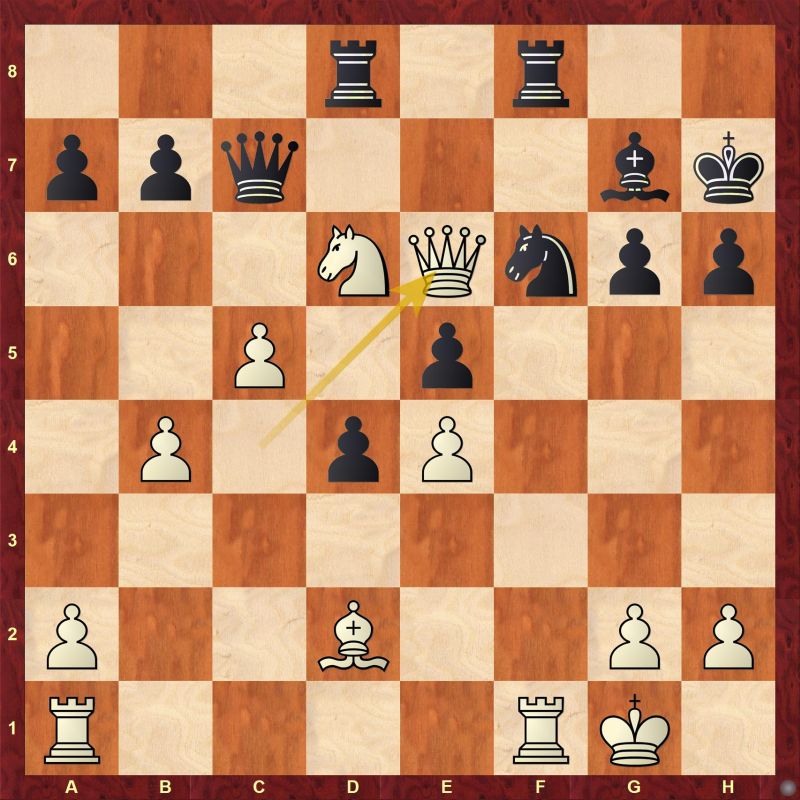 Arpita played 23...Qd7. There were other ways too and Akshaya took the pawn with 24.Qxe5
Black either has to get some compensation for the lost e5-pawn or get a pawn back. If neither can be obtained then black will end up in serious trouble which is what happened in the game after black went with 24...Ne8
After a bunch of wrong chain exchange and few moves later, the above diagram arised. White has a menacing c6 and e5 passed pawns. Neither of them are easy to get rid of. Black can only save the game by maximizing all pieces' prowess but unfortunately for Arpita she opted for 43...Nxe4 which accelerated Black's demise.
Priyanka K missed several winning opportunities despite having dominated for the major part of the game. Srishti made sure to fight till the end and not give up, which ultimately paid off for her as she managed to salvage a draw out of an extremely inferior position.
Priyanka - Srishti
White's queen is under attack, moving it should be optimum choice for white, however Priyanka decided to take the pawn with 26.Bxd4 despite the fact that her bishop is much more superior than black's knight.
White's b1-rook would definitely like to join the party to launch an attack but unfortunately b7 is protected by the queen. However the h1-rook is yet to join the game. Naturally involving all pieces in the attack should be the logical conclusion, but Priyanka decided to continue the game with 31.Qe5+ which does not help white to improve the position.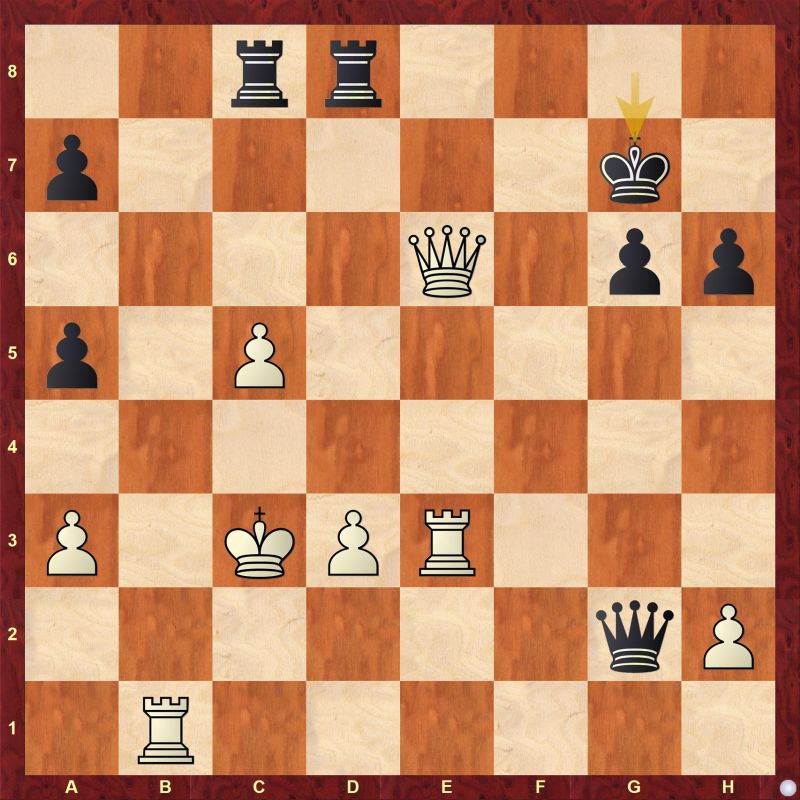 Passed pawns must be pushed - one of the most important golden rules of chess.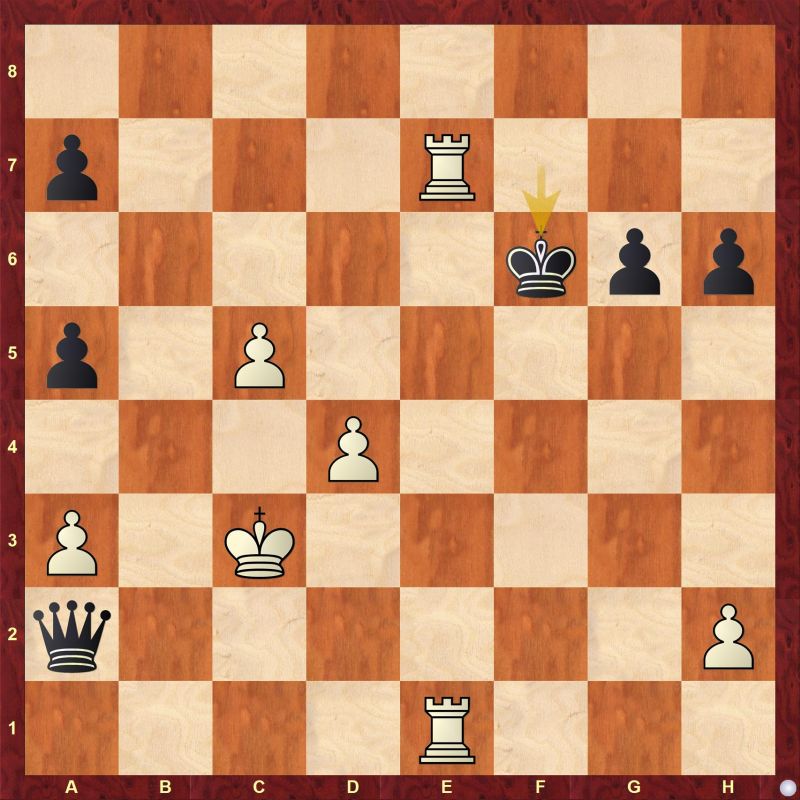 White made one last irrevocable mistake by retreating her rook with 47.R7e3 and Black obviously took the a3-pawn and draw was agreed in another 15 moves as white had no good way to make progress.
Third seeded WIM Aakanksha Hagawane defeated WFM Rutumbara Bidhar without any difficulty.
WFM Nityata Jain beat WFM Saina Salonika in a prolonged rook ending. Despite playing the double rook ending initially with precision, in the end she took a bit longer than it was required.
Top seed WIM Priyanka Nutakki got back to winning ways as she scored a clinical victory over Tanishka Kotia.
In the open section, top board witnessed a quick draw between state mates IM Mitrabha Guha and IM Koustav Chatterjee. On the second board, Rajdeep Sarkar sacrificed his queen against Aaryan Varshney for enough compensation. However the evaluation did not change by much and a draw was agreed via threefold repetition in just 29 moves.
Aakash Sharadchandra-Dalvi of Maharashtra shocked IM Srijit Paul as Aakash went out of theory in as early as sixth move in Srijit's favorite Dutch Defence. Even though it did not make a huge difference until Srijit blundered a pawn and lost an exchange in the process.
Aakash - Srijit
Round 8 results in Open
Round 8 results in Women
Round 9 pairings in Open
Round 9 pairings in Girls
---