Mitrabha takes sole lead at 49th National Junior 2019
IM Mitrabha Guha takes sole lead at the conclusion of round 5 of 49th National Junior 2019 Open. Mitrabha (WB) defeated FM Nitish Belurkar (Goa) convincingly to end the day with 5.0/5. Top seed IM Koustav Chatterjee also got back to his winning ways by beating FM Jeet Jain. The remaining three IMs Rajdeep, Srijit and Anuj, all of them scored a victory each. In the girls section, top two boards had an uneventful quick draw. Arushi's dream run was over by the top seed in the girls section WIM Priyanka Nutakki. Second seeded WIM Arpita Mukherjee survived a massive scare in a game where she should have had a comfortable win. WIM Sakshi Chitlange suffered a loss against her state mate, Vishwa Shah. Photo: IA Jitendra Choudhary
Mitrabha is the only one at 100% score
Goa's FM Nitish Belurkar got a great opportunity against IM Mitrabha Guha of West Bengal, but he let his grip loose and allowed Mitrabha to escape with his king and a full point.
Nitish - Mitrabha
Black continued here with 23...Kd8 which was not the best move. He should have played 23...Rxh4+ and then sacrificed the exchange to reduce the threat. However his inaccuracy later led to an advantage and eventually a win, so perhaps Mitrabha made the correct practical decision.
Nitish gained the upper hand momentarily but after 24...Rxh4+ he made the incorrect decision of taking his king out in the open which worked against him. Eventually Mitrabha's escape with the king helped him score the win.
The well-prepared FM Jeet Jain's fantastic run comes to a screeching halt by IM Koustav Chatterjee when the former lost the game by grabbing a poisoned pawn.
Jeet - Koustav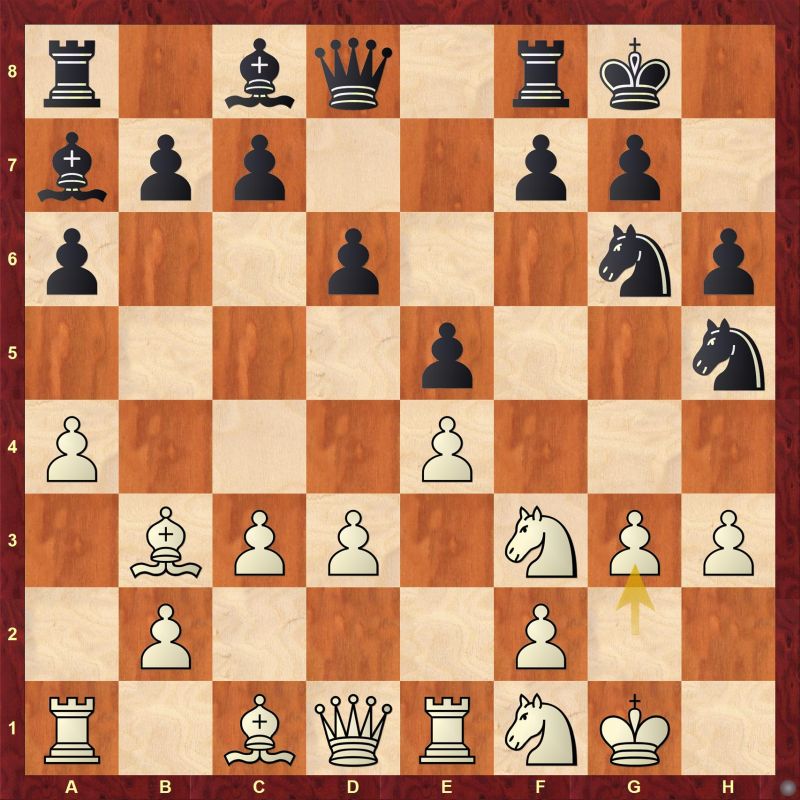 Jeet took the pawn immediately with 13...Bxh3, however if black delays capturing the pawn then he can get significant advantage.
As tempting as it looks to take the f2 pawn, Black is better off taking the pawn, but Jeet played 18...Bxf2+ and soon he landed in a sea of trouble. White's advantage became insurmountable and he won the game convincingly.
FM Aaryan Varshney of Delhi scored a clinical victory over FM Srihari L R of Tamil Nadu in King's Indian Defence.
It is quite sad to see that top two boards in the girls section had an uneventful quick draw. Maybe they are saving their tricks for upcoming combat?
In Open Catalan, Arushi suddenly retreated her knight when she should have taken charge and broke the center open.
Arushi - Nutakki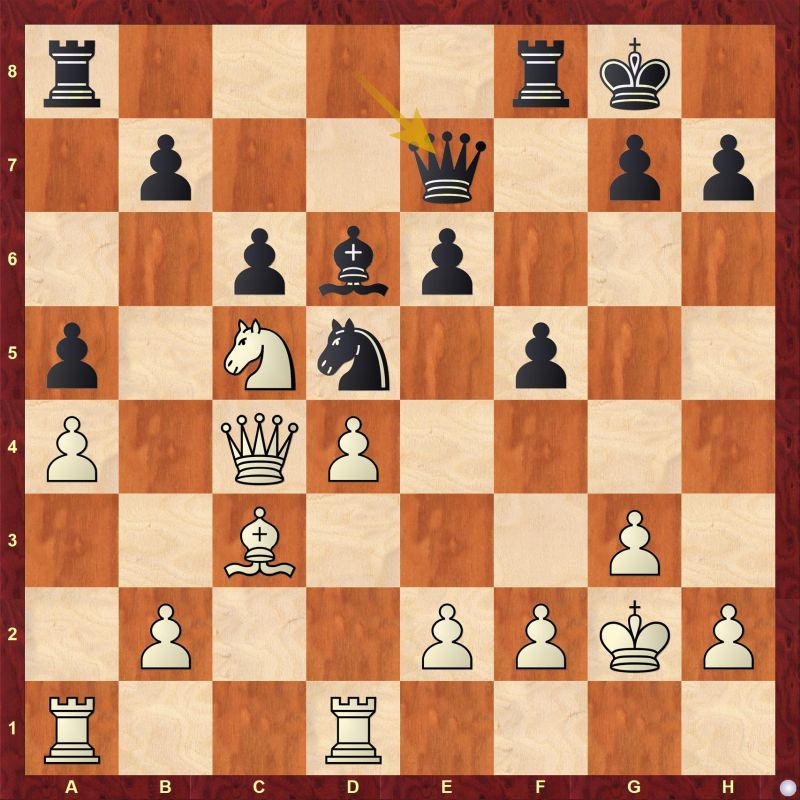 Arushi opted for an inconsequential backward move 20.Nb3 here when she should have done something in the center like 20.e4 before her opponent Nutakki bludgeoned white's king side. White managed to hold on for a while before making a tactical mistake which cost her a bishop and eventually the game.
Vishwa Shah of Maharashtra shocked her state mate WIM Sakshi Chitlange, after the latter opted an inferior variation despite using the correct tactics.
Vishwa - Sakshi
It is quite tempting to play Qxf2+ as black already has a discovery on d-file up her sleeve, however a little bit of deep insight will easily reveal that 17...Qxf2+ is certainly not the best move.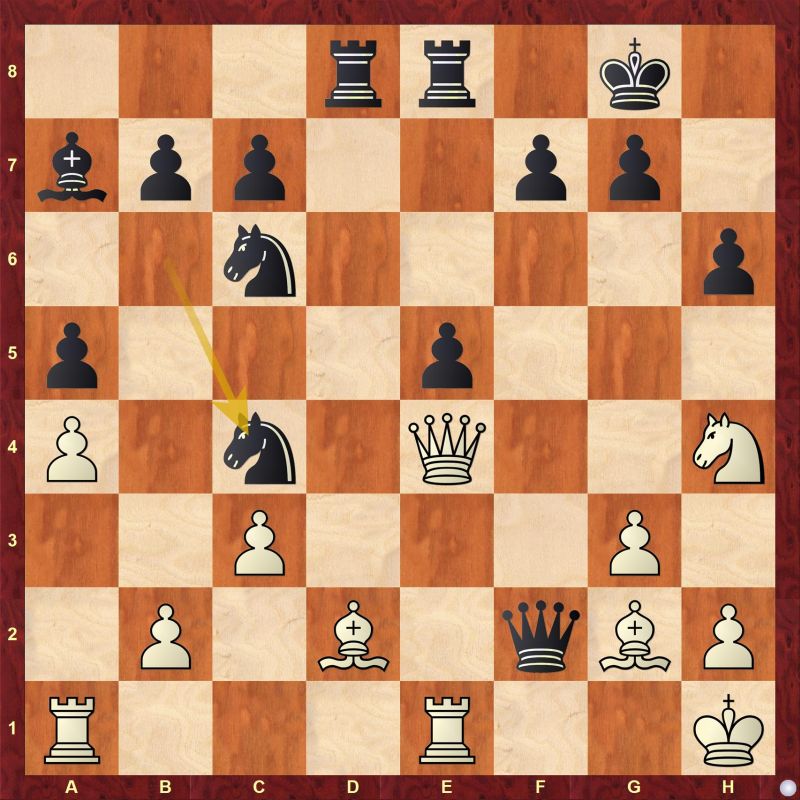 Much to chagrin of black, White launches a devastating attack by wasting a lot of queen tempi by force.
The move 17...Nxe4 is only a mistake if white can capitalize on it, otherwise it might just work in black's favor, well of course the chance is very less.
Arpita unnecessarily complicated things with 19.Nxd2 which allowed black to equalize at first.
White continued with 23.Kf1 and that gave black decisive advantage, but unfortunately for Greeshma, she was unable to maintain her advantage.
Black needed to everything but give up the e-pawn and that is exactly what black did in the game and lost all advantage. Greeshma lost a piece shortly and eventually the game too.
Round 5 results in Open
Round 5 results in Girls
Round 6 pairings in Open
Round 6 pairings in Girls
---