MCT Finals: Carlsen wins the second set
Whenever Carlsen is backed into a corner, it is expected that he will make a fierce comeback. Except Day 2 of the Finals in Magnus Carlsen Chess Tour Finals started with a victory by Nakamura. He continued with his previous day's momentum. However surprisingly he made a 14-move draw with the white pieces in the next game. Carlsen beat Nakamura in the third game of the day and once again Nakamura repeated the same short draw. After a prolonged draw in the fifth game, the final blitz game witnessed Nakamura blunder terribly and lose the game and set. Thus Carlsen won the second set and equalized the finals score to 1-1. Finals Day 3 will continue today from 7:30 p.m. IST. Photo: FIDE
Day 2 belongs to Carlsen
After losing the first set, it was quite obvious that the world champion will be hungry to make a comeback on the second day of the Finals of Magnus Carlsen Chess Tour Finals. However it was Nakamura who struck first by winning the first game of the day. It seemed like Nakamura will dominate day 2 also. Carlsen drew the next game and then he won the next game. The next two game ended up in draws. It was quite strange for Nakamura to draw two games with white pieces in just 14 moves against Berlin. The last blitz game of the second set went in favor of Carlsen which allowed him to win the set and equalize the score in the finals.
Carlsen - Nakamura 3.5-2.5
Nakamura started Day 2 of the finals strong. Carlsen made an unforced error which gave his opponent a good position.
Carlsen - Nakamura, Game 5
White made a mistake and played 20.Ba3 which is not the best move. Find out what white should have played here instead.
White is still in the game, provided white takes the correct pawn. The game continued with 22.Rxg7 which allowed black to gain the upper hand. What was the better continuation for white here?
Game 6 was short draw in fourteen moves in Ruy Lopez Berlin Defence. In Game 7, Nakamura got an early initiative out of the English opening but he was unable to maintain it.
Carlsen - Nakamura, Game 7
The game continued with 15...Bg4. However 15...h5 could have maintained black's firm grip in the position.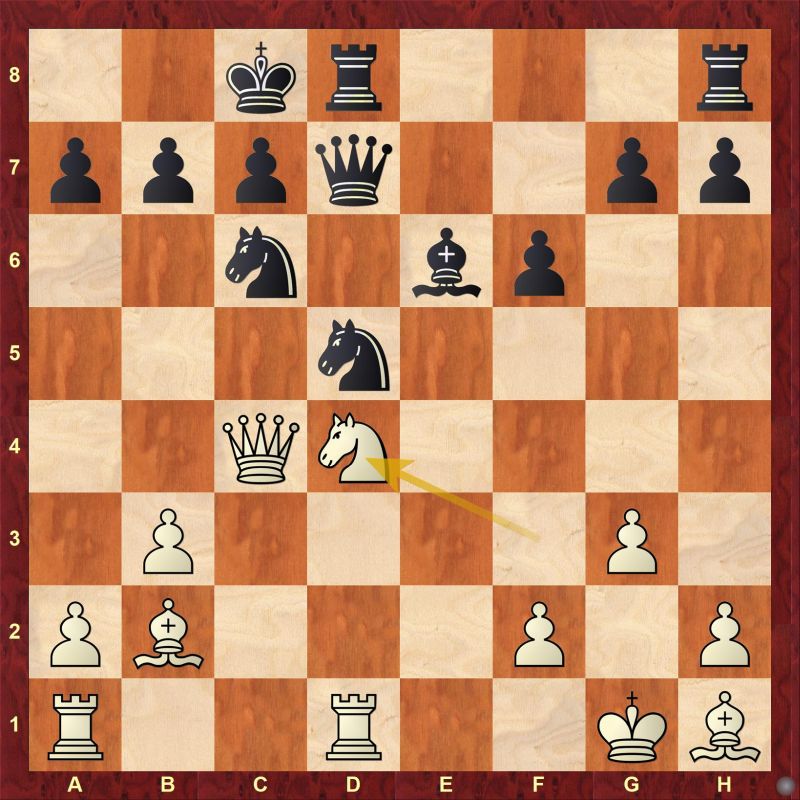 If you have to pinpoint the moment where black went wrong then that would be 20...Bf7. If black went 20...Nxd4 instead then it could have probably produced a different outcome altogether.
Game 8 was an exact repetition of Game 6, a 14-move draw in Berlin. Nepomniachtchi tweeted about Nakamura's choice against Berlin
Game 9 also ended up in a draw in a prolonged battle where draw seemed to be the obvious result. In the final blitz game, everything was going fine 'til Nakamura made an incorrect recapture which allowed his opponent to gain an advantage. Then he missed a simple tactic which cost him the rook and he resigned after move no.29
Nakamura - Carlsen, Game 10
How should white recapture here?
Replay all Nakamura-Carlsen Final Set 2 games
Replay the live stream
Day 2 results
Kiva
Broadcaster chess24 has pledged 50 per cent of new Premium memberships bought during its Tour Final to Kiva's Global COVID-19 Response fund that aims to raise at least $50 million for entrepreneurs and small businesses impacted by COVID‑19.
Prizes
Tournament format and schedule
The Semi-Finals will be played in a Best of five sets (mini-matches). A player winning three sets will allow him to advance to the final.
• Each set consists of four rapid games with a time control of 15 mins + 10 seconds increment.
• In case of a tie, two blitz tiebreakers with a time control of 5 mins + 3 seconds increment.
• In case of a tie after blitz, an Armageddon game will be played where White gets 5 minutes, Black gets 4 minutes, but a draw gives Black overall victory.
• The winners move on to the final, which will be played in a Best of 7 sets.
There are no scheduled rest days. The Semi-Finals will take place from 9th-13th August and the Finals will take place on 14th-20th August 2020.
Links
---