Belgrade GP SF1: Rapport beats MVL
by Shahid Ahmed - 10/03/2022
Richard Rapport defeated the reigning World Blitz champion, Maxime Vachier-Lagrave convincingly in the first game of the FIDE Belgrade GP 2022 Semifinal. He just needs a draw to advance to the Semifinals. Since this is MVL's final gateway to the Candidates 2022, one can easily expect him to fight back ferociously. Meanwhile, Anish Giri wanted to make the most out of his white pieces against Dmitry Andreikin. It almost worked in his favor until he missed his opponent's tactical resource, which dashed his hopes to score a win. The second game of the Semifinal starts today at 7:30 p.m. IST. Photo: Mark Livshitz/FIDE
Giri takes a bold approach
Giri - Andreikin: 0.5-0.5
Anish Giri made his intentions very clear from the get-go against Dmitry Andreikin.
10.h5 and 14.Rh3 certainly gave an inkling of Giri's mindset of going all-in with the white pieces.
Giri's ambitious approach 20.Nxf7 almost worked in his favor 20...Kxf7 21.bxa5 Bd5 22.Qf4+ Kg8. Now he needed to play 23.Qg4 first before going Rxd5. Immediate 23.Rxd5 allowed Black to neutralize all threats 23...Bg5. Andreikin dashed all hopes for a win.
Rapport - Vachier-Lagrave: 1-0
It is well established by now that Richard Rapport is a very creative player.
The widely played main line is 12.Kf1. However, Rapport always wants to be creative. He does not believe in conformity, at least inside the 64 squares. As per Mega Database, White has won three out of the five games where 12.Rc3 was played. It must be for a reason, right?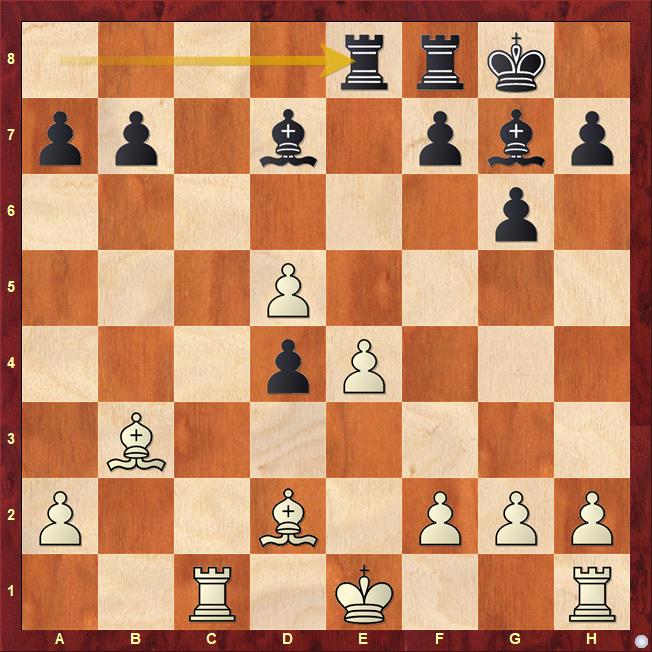 Black pinned the pawn 18...Rae8 with the hope of gaining it. 19.f3 f5 20.Rc7 Bb5 21.a4 Bd3 22.d6+ Kh8 23.d7 Rapport believed in Aagaard's words of passed pawns must be pushed. Rest was just a matter of technique. Rapport wrapped up the game in another 14 moves.
Semifinal 1 results
Time control
The time control for each standard game in pools and play-off is: 90 minutes for the first 40 moves, followed by 30 minutes for the rest of the game with an increment of 30 seconds per move starting from move 1. In case if a player arrives at the chessboard with a delay of up to 15 minutes from the actual start of the game, he/she should be charged of five hundred (500) euros deducted from his/her prize money. In case of delay of more than 15 minutes, the player loses the game (without financial penalty).
Draw
The players cannot draw any game by mutual agreement before black's 30th move. A claim for a draw before black's 30th move is permitted only in the case of a draw by repetition.
Prize
Each Grand Prix tournament has a total prize fund - €150000.
Links
---