Berlin GP R3: Vidit Gujrathi decimates Daniil Dubov
Vidit Gujrathi beat Daniil Dubov in Round 3 of FIDE Berlin GP 2022. This is Vidit's second consecutive win against Dubov and third over-the-board victory against the former world rapid champion. In fact, Vidit has won all three otb tournament encounters against him. Aronian's win against Keymer made things more challenging for Vidit. He must beat Aronian to keep his Semifinal hopes alive, while a loss against him today will virtually put an end to it. Harikrishna drew his third consecutive game 1.5/3. It was against Leinier, who is sharing the lead with So 2.0/3. Round 4 of Pool stage starts today at 7:30 p.m. IST. Photo: World Chess
Vidit ends his win drought
Vidit has not won a game in his last seven matches. His last win was against Nils Grandelius in the eighth round of Tata Steel Chess 2022 Masters. Since then, Vidit drew with Rapport, Carlsen and Keymer. However, his score in the last seven games was only 1.5 points. That changed in the third round of Berlin GP 2022 as he defeated Daniil Dubov. The third round of FIDE Berlin GP 2022 had a maximum number of decisive games in the event so far. 50% of the games were decisive and White won all of them.
Pool A: Esipenko - Bacrot: 1-0
Andrey Esipenko made a bold choice to prevent any kind of onslaught on his king by his opponent, Etienne Bacrot.
15.b4 is an interesting and plausible choice to prevent b4. This type of idea has been observed before. Eventually, the b-pawn played a crucial role in White's victory.
Pool B: Oparin - Rapport: 0.5-0.5
Richard Rapport at one point had a significant decisive advantage against Grigoriy Oparin. Rapport had two pawns for the exchange. Both sides had connected passed pawns. The Hungarian's pawns should have materialized into a win.
23.Qd3 puts White in deep trouble. Find out the best continuation for Black.
Pool C: Vidit - Dubov: 1-0
Vidit Gujrathi defeated Daniil Dubov in the third round in the second consecutive tournament.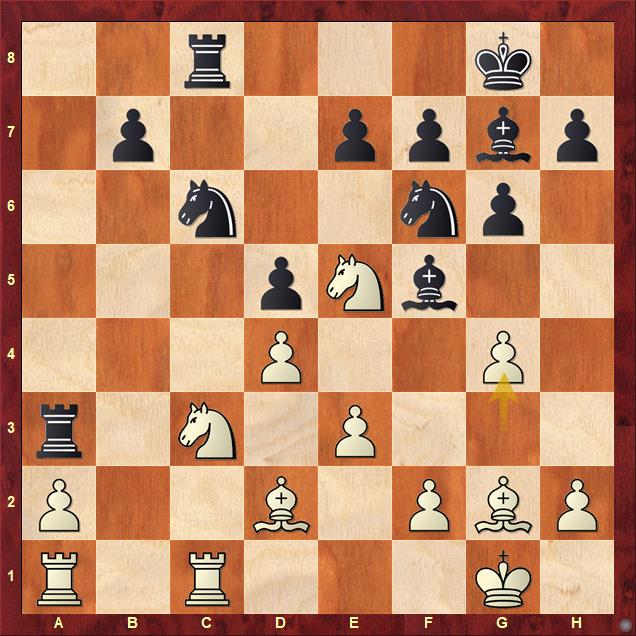 What separates the top players with the rest? When you find the difference between taking the d5-pawn immediately 21.Nxd5 and the delay with 21.g4, you will get the idea.
The move that sealed Black's fate was 25...Be6. White got a plethora of tempi 26.d5 Bg4 27.h3 Bf5 28.e4 Bxh3 29.Bc1 and White is completely winning. 25...e6 is what Black needed to play.
Vidit made a subtle tweet on the debacle whether his title is spelled as Gujarathi or Gujrathi
Aronian - Keymer: 1-0
Levon Aronian scored an academic win over Vincent Keymer.
15...b6 is a big positional mistake. Find out why.
Pool D: So - Shirov: 1-0
Wesley So got the better of Alexey Shirov. The Fischer Random world champion converted his extra pawn material advantage in the endgame.
Replay Round 3 games
Round 3 results
Standings after Round 3
Pool A
Pool B
Pool C
Pool D
Time control
The time control for each standard game in pools and play-off is: 90 minutes for the first 40 moves, followed by 30 minutes for the rest of the game with an increment of 30 seconds per move starting from move 1. In case if a player arrives at the chessboard with a delay of up to 15 minutes from the actual start of the game, he/she should be charged of five hundred (500) euros deducted from his/her prize money. In case of delay of more than 15 minutes, the player loses the game (without financial penalty).
Draw
The players cannot draw any game by mutual agreement before black's 30th move. A claim for a draw before black's 30th move is permitted only in the case of a draw by repetition.
Prize
Each Grand Prix tournament has a total prize fund - €150000.
Links
---