Invincible Nakamura wins FIDE Berlin GP 2022, his first Classical tournament in over 27 months
Hikaru Nakamura was the odds-on favorite going into the tie-breaks of FIDE Berlin GP 2022 Finals. The last time he lost a conventional Rapid game in an over-the-board tournament was against Alexei Shirov at World Rapid 2019 on 26th December 2019 in Round 4. If you are wondering how Nakamura fared in his last otb event - he remained undefeated at World Rapid 2021 for 13 rounds. As Nakamura said in the post-match interview, playing Classical chess after more than two years keeps things fresh. He is at a much happier place, being not concerned about the result allows him to play chess and not get into boring draws. Aronian was self-critical about not being able to make the most out of the chances he had. Nakamura earned 13 GP points and €24000 as his prize, Aronian got 10 points and €18000. Photo: World Chess
Nakamura unbeaten in Rapid otb games since 27th December 2019
"I think all these events. The ones that I played with Magnus, Levon and so forth. They are all good but obviously playing everyday, I think keeps you sharper. I mean the sack of the question is whether you can still play the openings reasonably well or not. That's sort of the sacrifice you make when you play. I think in terms of just practically speaking, I have played more than anybody over the last couple of years. I think it definitely helped for sure." - Hikaru Nakamura whether playing online rapid and blitz games helped him to win the Berlin GP 2022 tie-breaks. "It's nice to win obviously. I think I had a little bit of luck. I think I got probably the best possible group that I could have asked for at that start which definitely helped. I thought I played well, not to jinx myself, seems like I haven't lost a game in forever. So I am pretty happy. It's just one tournament. We will see how the second third legs go and what the situation is." - Nakamura on what it means to win the Berlin GP.
"His openings were never his strong point. He got himself in bad positions quite often but he always fights, so I admire that. He is defending pretty well as the first game showed. He defended the difficult position, even got a reasonable counterplay." - Aronian's take on Dubov saying Nakamura has got a very good defensive skill which makes him harder to beat in the faster time controls. He also added, "I think I need to work on my technique of playing better in better positions. That's my conclusion out of this."
Game 1: Nakamura - Aronian: 1-0
Hikaru Nakamura forced the queen exchange to go into a favorable endgame against Levon Aronian.
Generally, Rook-Bishop is considered to be a better combination than a Rook-Knight. However, after 25...Qxc5 26.Nxc5 the bishop's mobility became less despite the position being open. The knight found a firm place at c5.
30...Kg7 was the first big mistake. 30...Ra1+ 31.Kh2 Rb1 would have kept the game going for Black. 31.Nxc6 Bxc6 32.Rxc6 gave White a substantial advantage. Although, time trouble induced inaccuracy allowed Black to get back in the game a few times.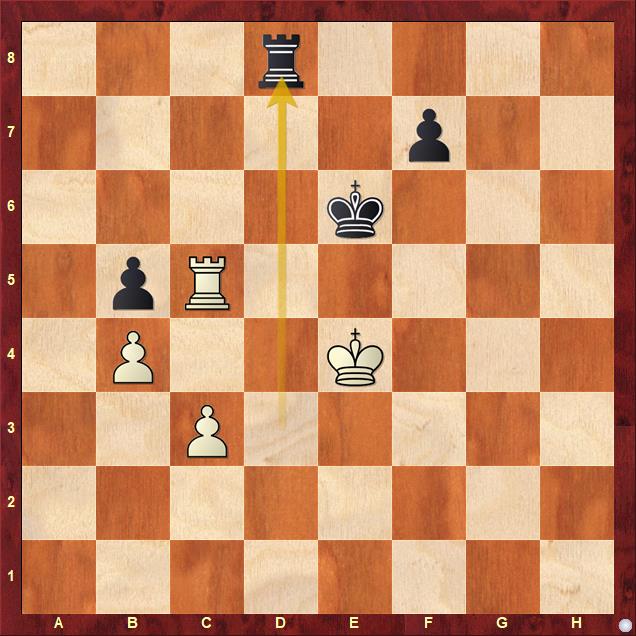 Black's final mistake was 46...Rd8. 46...Rg3 is what Black needed to play.
Game 2: Aronian - Nakamura: 0-1
The second game also seemed to have heading towards a draw in the double rook endgame. Aronian being in a must-win situation, made a crucial mistake in the final moments of the game.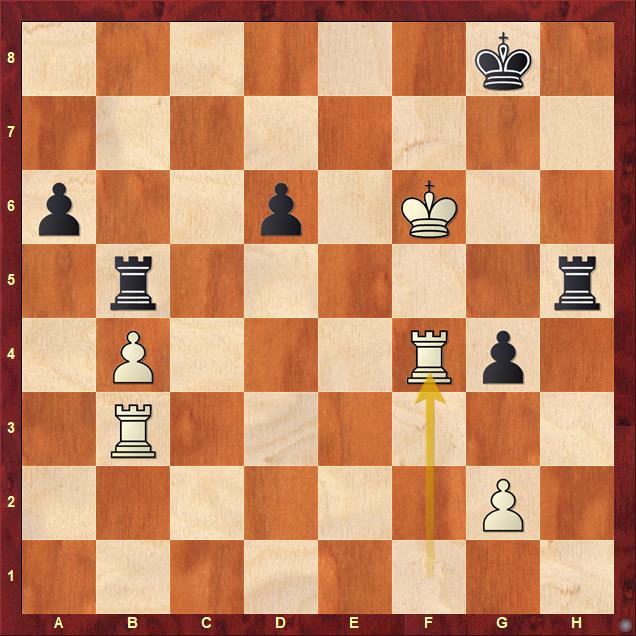 Find out why 48.Rf4 is a blunder and what White should have done instead.
Nakamura tweeted on his triumph
Team SoloMid (TSM), the e-sports organization which Nakamura represents also congratulated him
Time control
The time control for each standard game in pools and play-off is: 90 minutes for the first 40 moves, followed by 30 minutes for the rest of the game with an increment of 30 seconds per move starting from move 1. In case if a player arrives at the chessboard with a delay of up to 15 minutes from the actual start of the game, he/she should be charged of five hundred (500) euros deducted from his/her prize money. In case of delay of more than 15 minutes, the player loses the game (without financial penalty).
Draw
The players cannot draw any game by mutual agreement before black's 30th move. A claim for a draw before black's 30th move is permitted only in the case of a draw by repetition.
Prize
Each Grand Prix tournament has a total prize fund - €150000.
Links
---