Berlin GP R5: Aronian storms into the Semifinals, Nakamura blazes Grischuk
Levon Aronian is in a great form at Berlin GP. He beat Vincent Keymer with some fantastic play in Round 5. The two-time FIDE World Cup winner is now USA no.1 and World no.4 in the live ratings. Hikaru Nakamura also scored a brilliant victory over Alexander Grischuk. The Speed King decided to not play in the Title Tuesday tournament on his rest day to save his energy for the GP which matters more in greater scale of things as mentioned by him in the post-match interview. He will face Esipenko today to decide who secures a place in Semifinal from Pool A. Vidit drew with Dubov and Harikrishna lost his game against Leinier. Both of them are no longer in contention for a Semifinal spot. Round 6 starts today at 7:30 p.m. IST. Photo: World Chess
Vidit and Harikrishna's Semifinal hopes dashed
The penultimate round of the Pool stage in FIDE Berlin GP 2022 witnessed few interesting games. Both games ended decisively in Pool A. However, Pool B is definitely heading for a close finish as any one of the three - Fedoseev, Wojtaszek and Rapport can advance to the Semifinals. Tie-break seems to be inevitable for Pool B.
Pool A: Nakamura - Grischuk: 1-0
Hikaru Nakamura made his intentions very clear early in the game against Alexander Grischuk.
The game followed Eljanov-Demchenko's encounter in Bundesliga 2019 - 12...Bh8 13.f3 Bd7 14.Rb1 Na4 15.Qd2 Nxc3 16.bxc3 Qc7. Nakamura deviated 17.g4 instead of the predecessor 17.c4.
White had a significant advantage for quite some time. 35...fxg5 only helped his case. Find out the winning continuation for White.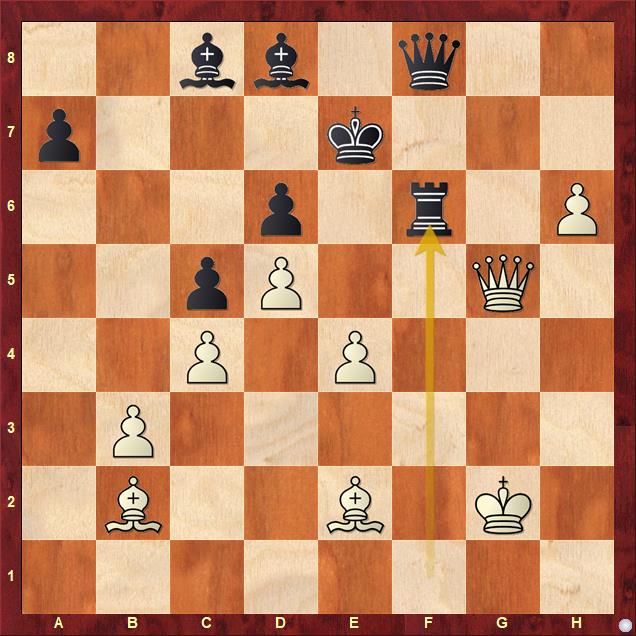 Find out the beautiful finish for White.
Bacrot - Esipenko: 0-1
Andrey Esipenko scored an important win against Etienne Bacrot to keep his Semifinal chances.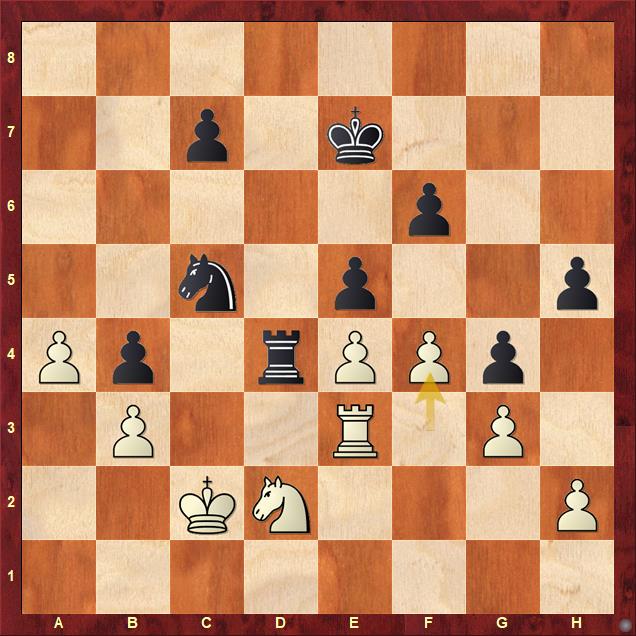 White was already in trouble. 36.f4 only worsened things. 36...exf4 37.gxf4 h4 38.a5 Kd7 39.Kd1 g3 and it's all over for White.
Pool B: Close competition
Both Richard Rapport vs Grigoriy Oparin and Radoslaw Wojtaszek vs Vladimir Fedoseev ended up in draws. The Pool is still wide open as Fedoseev and Wojtaszek are at 3.0/5 each. Rapport is at 2.5/5. So any one of the three can advance to the Semifinals.
Pool C: Keymer - Aronian: 0-1
Levon Aronian is in great form as he beat Vincent Keymer to secure his place in the Semifinals with some brilliant play.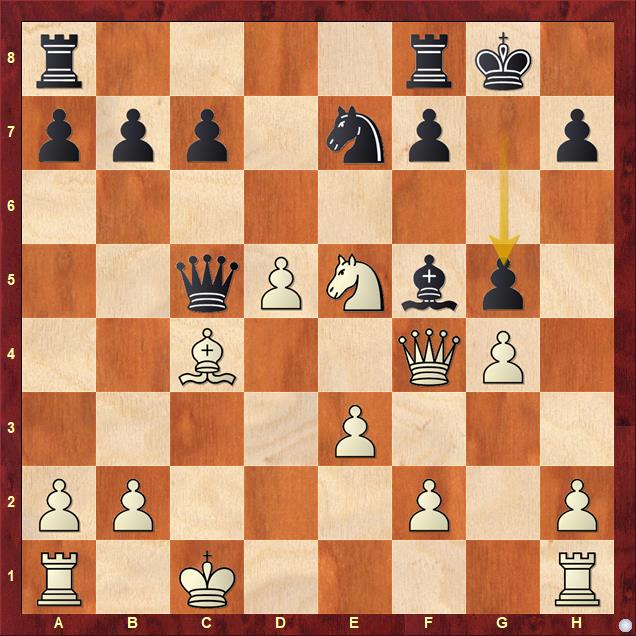 17...g5 is the best move in this position, Aronian played it.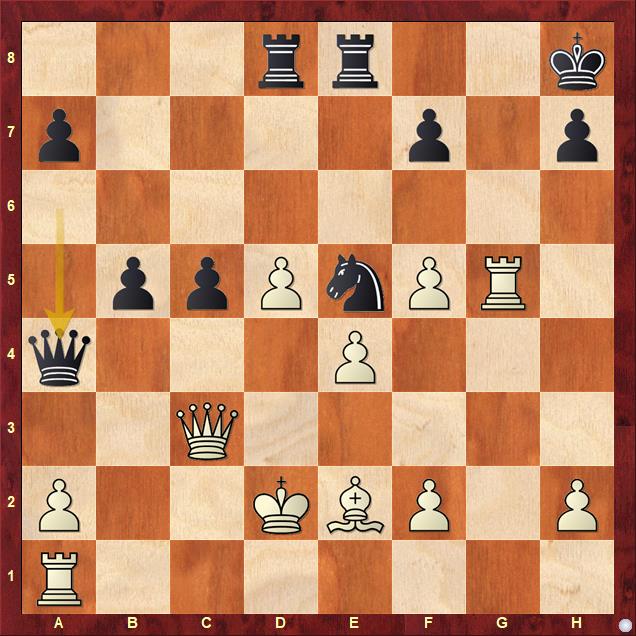 29.f3 would have continued the fight. However, White blundered 29.Rh5 and things started falling apart after 29...Qxe4.
Replay Round 5 games
Round 5 results
Standings after Round 5
Time control
The time control for each standard game in pools and play-off is: 90 minutes for the first 40 moves, followed by 30 minutes for the rest of the game with an increment of 30 seconds per move starting from move 1. In case if a player arrives at the chessboard with a delay of up to 15 minutes from the actual start of the game, he/she should be charged of five hundred (500) euros deducted from his/her prize money. In case of delay of more than 15 minutes, the player loses the game (without financial penalty).
Draw
The players cannot draw any game by mutual agreement before black's 30th move. A claim for a draw before black's 30th move is permitted only in the case of a draw by repetition.
Prize
Each Grand Prix tournament has a total prize fund - €150000.
Links
---