2nd leg of FIDE Grand Prix 2022 to begin in Belgrade with Vidit and Hari
The FIDE Grand Prix 2022 will take place in Belgrade from the 1st of March 2022. This is the 2nd leg of the cycle. We have our Indian stars Vidit Gujrathi and Pentala Harikrishna featuring in the event. After Vidit and Hari notched up 3 and 2 Grand Prix points respectively, they would need an excellent finish in this event to have any chances of qualifying to the Candidates. We bring you a preview of the event that lets you know what is it that you can expect from the tournament.
Recap of 1st Leg of the FIDE Grand Prix 2022
Playing his first classical event after 822 days, GM Hikaru Nakamura made a stellar comeback winning the 1st leg of FIDE Grand Prix 2022 in Berlin, Germany. He defeated Levon Aronian 2-0 in the rapid tie-breaks after drawing both the classical games in the final.
Standings of the first leg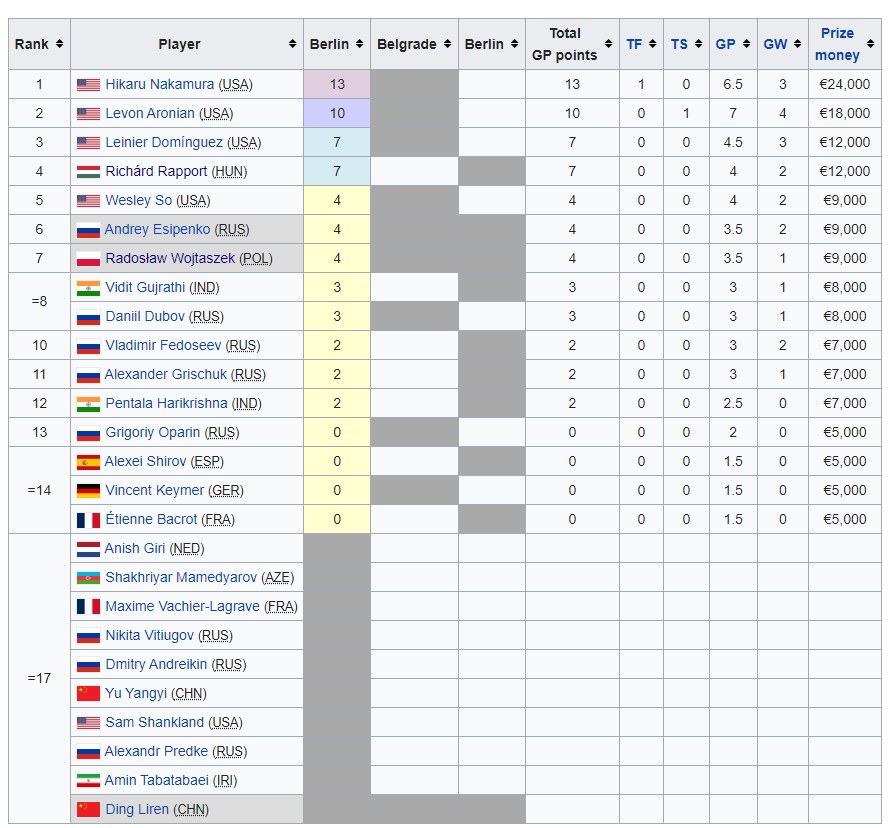 All players taking part in the FIDE Grand Prix 2022 have to play two events (out of three) and their points will be added up. Currently Nakamura and Aronian have the best possibilities to make it to the Candidates based on the fact that they have 13 and 10 points respectively with them after the first event.
Pools of 2nd leg
Ding Liren to miss the Grand Prix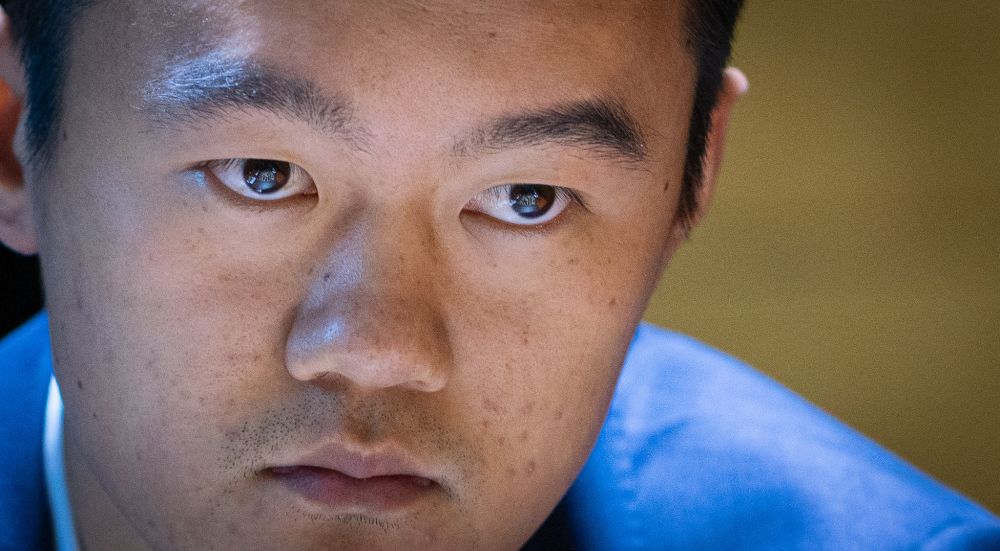 Ding's career has been heavily affected post pandemic. After the Candidates in April 2021, he has just been able to play 3 OTB classical games and has missed multiple FIDE events which could have helped him qualify to the Candidates. His high ratings didn't help him either as the ratings criteria was removed by FIDE for this cycle.
Dmitry Andreikin gets to play 2 GPs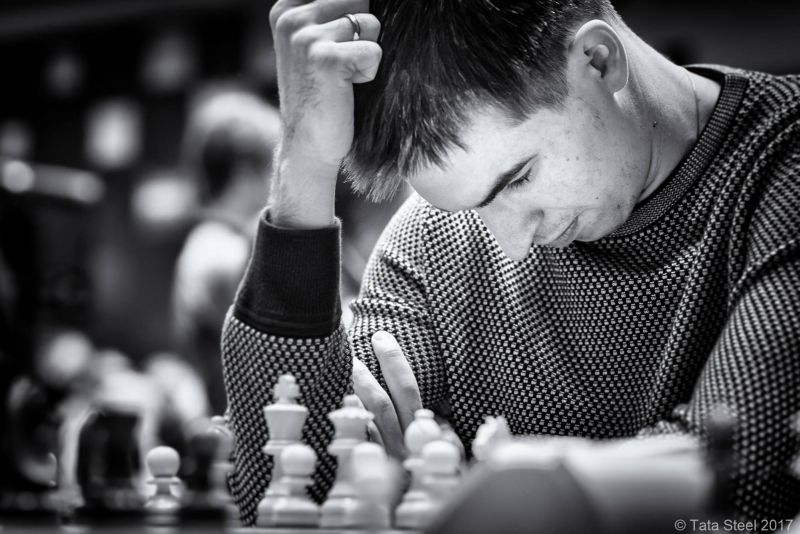 Andreikin missed the 1st leg and was replaced by Andrey Esipenko. He was going to play just 1 Grand Prix leg but as Ding was not able to participate, he got the chance to play 1 more leg in place of Ding. This means he will play both of the remaining legs in Belgrade and Berlin.
Our Indian Stars "Vidit" and "Hari"
After Tata Steel 2022, Vidit went to Berlin for the 1st leg. He had a bad start to the tournament losing to Levon Aronian in 1st round but he made a small comeback after defeating Danill Dubov in 3rd round and finishing the tournament with 3.0/6 points. He was joint 2nd in his pool and couldn't qualify to the Semi-Finals. Vidit stayed in Europe and didn't return to India as he prepared for the 2nd leg where he would need to score heavily and qualify to next round to have a realistic chance for a Candidates spot. He faces Richard Rapport, Vladimir Fedoseev and Alexei Shirov in his pool.
Hari on the other hand started the 1st leg with 4 solid draws but lost a game to Leinier Dominguez Perez in the 5th round. With a score of 2.5/6 he finished 3rd in his pool. He had couple of promising positions but he failed to capitalize on them. Like Vidit, Hari too has to score heavily and qualify to next round for a possibility of Candidates spot. He faces Anish Giri, Nikita Vitiugov and Amin Tabatabaei in his pool.
The impact of Russia vs Ukraine war
Following the call from IOC, the FIDE Council decides that no Russian and Belarusian national flag be displayed or anthem be played in all FIDE-rated international chess events. Instead – the national chess federation's flag or the official symbol/logo shall be used. A simplified procedure for performing under the FIDE flag would be followed where it is crucial for the players or any other chess officials under the current geopolitical situation.
Schedule
DATE TIME (UTC) EVENT
February 28 Opening Ceremony
March 1 14:00 Groups: Round 1
March 2 14:00 Groups: Round 2
March 3 14:00 Groups: Round 3
March 4 14:00 Groups: Round 4
March 5 — Free day
March 6 14:00 Groups: Round 5
March 7 14:00 Groups: Round 6
March 8 14:00 Tie-breaks
March 9 14:00 Semifinals: Game 1
March 10 14:00 Semifinals: Game 2
March 11 14:00 Tie-breaks
March 12 14:00 Final: Game 1
March 13 14:00 Final: Game 2
March 14 14:00 Tie-breaks and closing ceremony
---