Junior U21 Round Table Open R1-6: Alexey Sarana in sole lead 5.5/6
IM Bharath Subramaniyam H is terrific from at Junior U21 Round Table Open. He prevented the tournament leader, GM Alexey Sarana 5.5/6 from making a double hat-trick. Bharath is at 4.5/6 along with GM Abhimanyu Puranik, GM Hans Niemann, GM Vugar Asadli, IM Muradli Mahammad and IM Nail Bashirli. Arjun Erigaisi 5.0/6 will face Sarana in the seventh round. Gukesh, Praggnanandhaa and Iniyan suffered a loss in the sixth round against Arjun, Muradli and Bashirli respectively. A total of 57 players including 9 GMs, 8 IM, a WGM and 4 WIMs are taking part from 14 countries across the world, in Plovdiv, Bulgaria. Total prize fund is €20000, first prize being €10000. Round 7 starts today at 5:30 p.m. IST. Photo: Lennart Ootes/FIDE
Arjun Erigaisi in the title fray
GM Arjun Erigaisi is the only player who is at a half point behind the tournament leader 5.0/6.
Round 3: Abhimanyu - Bharath: 0.5-0.5
IM Bharath Subramaniyam made a nice save from a difficult position against GM Abhimanyu Puranik.
White needed to play 26.Ng6 as it takes advantage of Black's back rank and there is a threat of Bxc4 too. However, the game continued 26.Rcxc4 Rxc4 27.Rxc4 Rxb5 and White's advantage dwindled.
Gukesh - Lucas: 1-0
Gukesh won a very exciting endgame against GM Lucas van Foreest.
Round 4: Iniyan - Praggnanandhaa: 1-0
Iniyan defeated Praggnanandhaa in an explosive game which should have gone Pragg's way.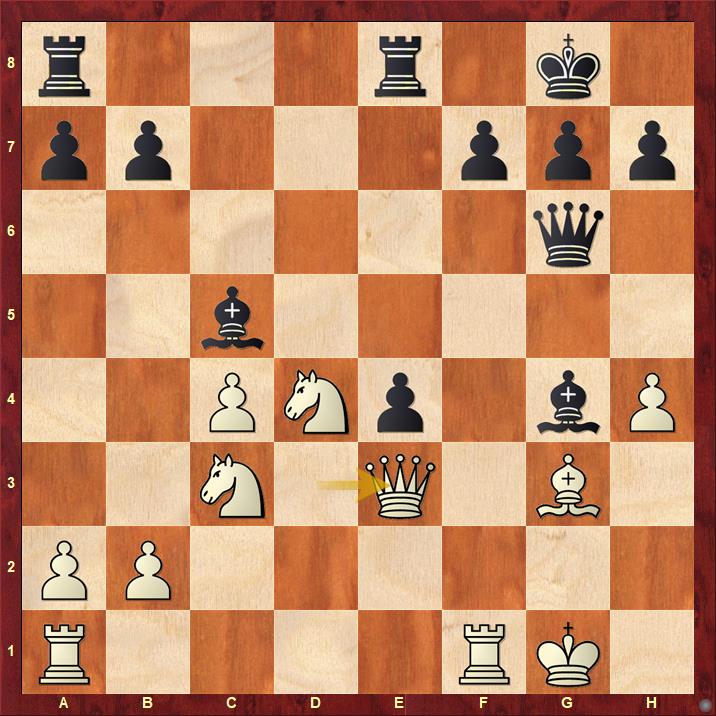 It is evident that Black has more than enough compensation for the sacrificed piece. Find out the best continuation for Black. The game continued 22...Bf3 and White slowly managed to get back in the game and eventually turn things in his favor.
Round 5: Sarana - Iniyan: 1-0
Iniyan made a miscalculation in a seemingly equal endgame against GM Alexey Sarana (RUS).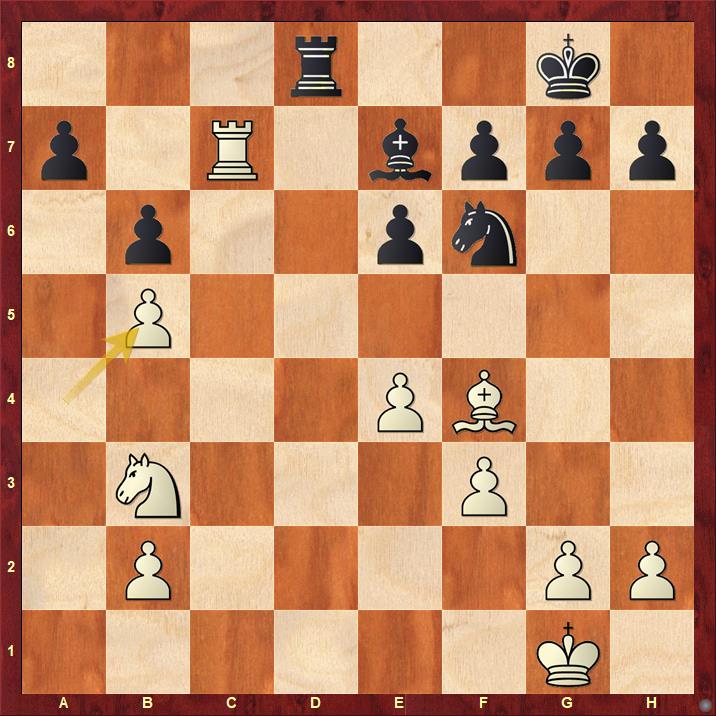 White is doing a double attack on the e7-bishop and a7-pawn. Find out the best way for Black to respond. The game continued 23...Rd7 which turned things in White's favor.
Gukesh - Bharath: 0.5-0.5
IM Bharath Subramaniyam H held GM D Gukesh to a draw.
Blohberger - Arjun: 0-1
GM Arjun Erigaisi won an interesting back and forth game against IM Felix Blohberger (AUT). It could have gone either player's way.
Abhimanyu - Stoyanov: 1-0
GM Abhimanyu Puranik scored a clinical victory over FM Tsvetan Stoyanov (BUL).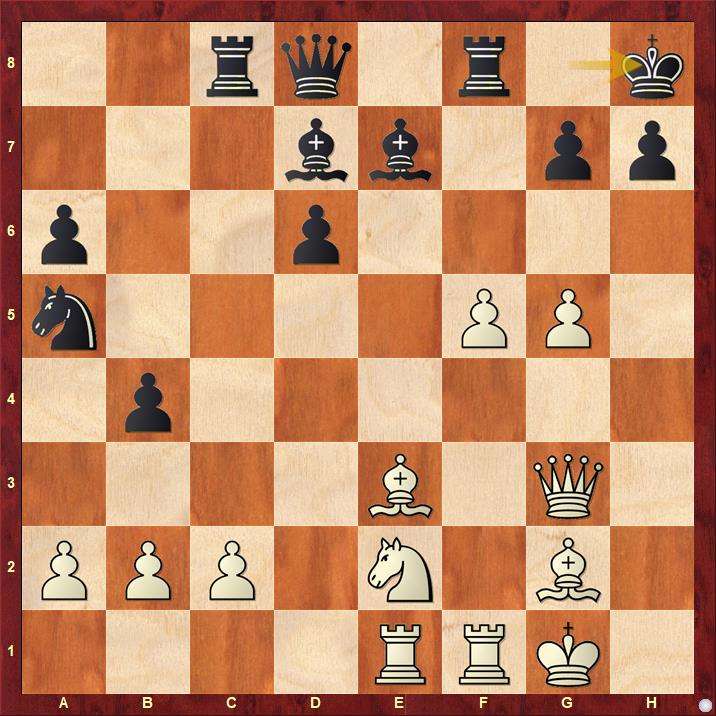 White is very much ready to launch an attack. Find out the best way, like Abhimanyu did in the game.
Praggnanandhaa - Yordanov: 1-0
Pragg scored a fantastic victory by making a double rook sacrifice against FM Lachezar Yordanov (BUL).
Find out the best continuation for White after 20...Kd8.
Round 6: Bharath - Sarana: 0.5-0.5
Bharath held Sarana to a well-fought draw.
Arjun - Gukesh: 1-0
Arjun Erigaisi turned things in his favor as he capitalized on his opponent, Gukesh's mistake.
42...g6 gave the opening White was looking for 43.Nf6+ Kg7 44.Qg5 and White masterfully used his knights to manipulate the position and score a win.
Highlights
Here are some interesting finishes of Round 1-6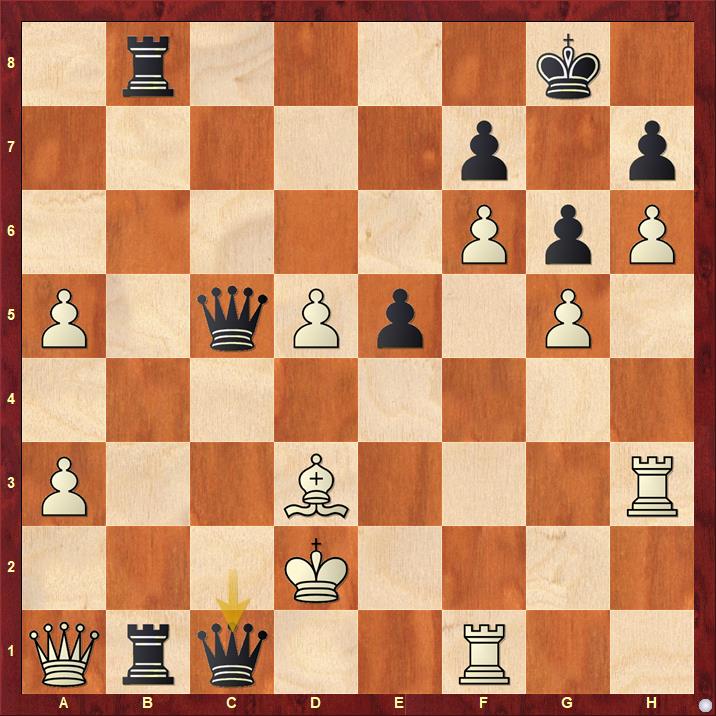 Photo Gallery
Round 1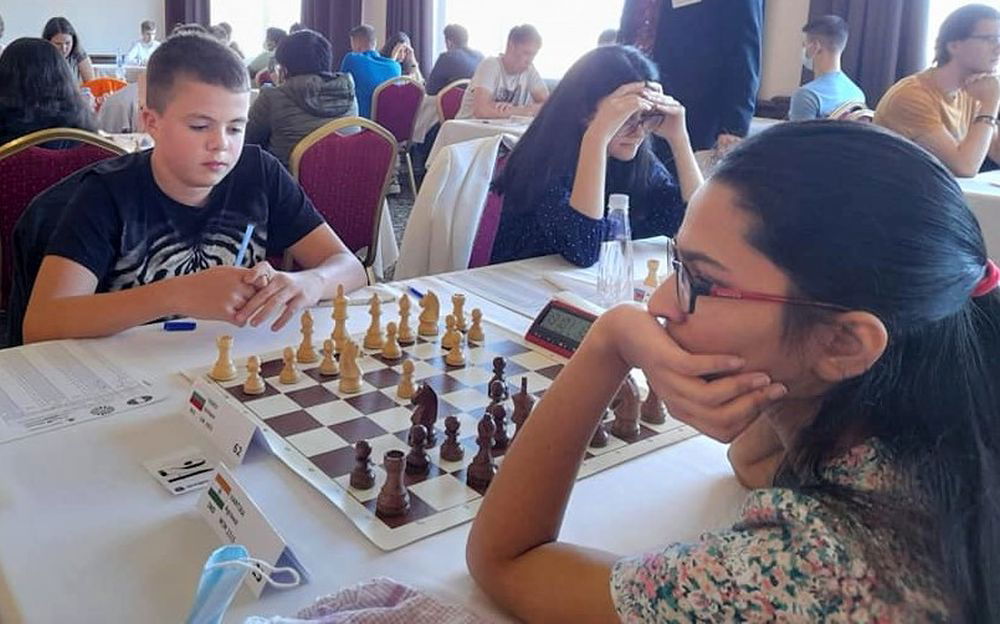 Round 2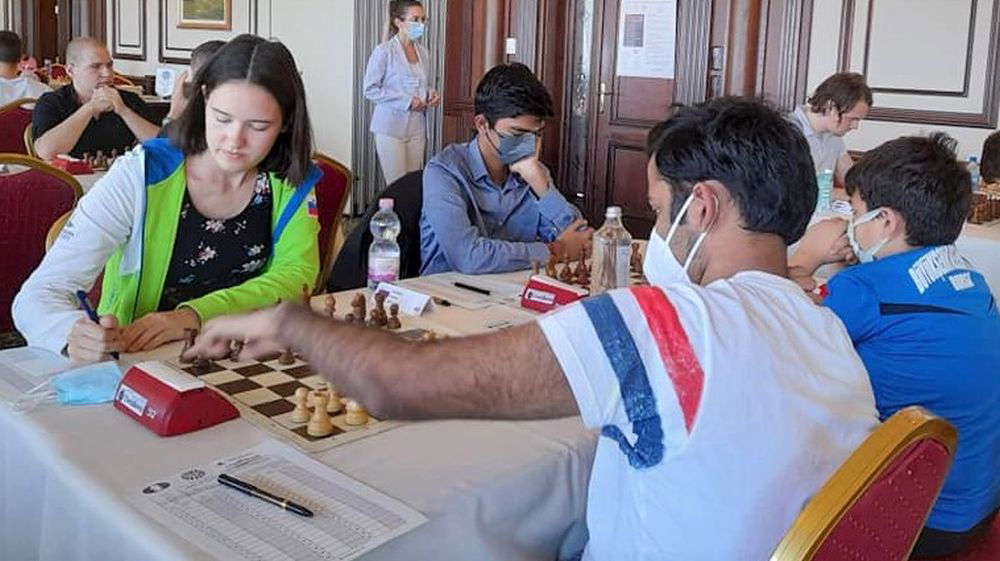 Replay Round 1-6 games
Round 6 results
Round 7 pairings
Links
---