Alexey Sarana wins Junior U21 Round Table Open, Arjun Erigaisi finishes second
Top seed GM Alexey Sarana (RUS) scored an unbeaten 7.0/9 to win Junior U21 Round Table Open. Both Sarana and GM Arjun Erigaisi scored the same points, however Sarana clinched the championship due to better tie-breaks and Arjun had to settle for second place. Sarana won €10000, Arjun got €2500. GM Abhimantu Puranik, IM Bharath Subramaniyam H and GM D Gukesh scored 6.5/9, they were placed third to fifth respectively according to the tie-breaks. Bharath's phenomenal performance earned him his second GM-norm. Just like the first one, Bharath scored his second GM-norm also in eight rounds. Photo: Rupali Mullick
Bharath Subramaniyam scores his second GM-norm
13-year-old IM Bharath Subramaniyam H scored his second GM-norm with a round to spare at Junior U21 Round Table Open. He scored an unbeaten 6.5/9 to finish at fourth place, gained 25.6 Elo rating points with a performance rating of 2643. His live rating is now 2460.6. He scored his first GM-norm at Aeroflot Open 2020. There also Bharath scored his first GM-norm in eight rounds. He needs his final GM-norm and touch 2500 in the live ratings list to become India's latest GM.
Round 7: Bashirli - Bharath: 0-1
IM Bharath Subramaniyam H defeated IM Nail Bashirli (AZE) showcasing very nice technique in the major piece endgame.
35.Rh8+ is losing here for White. However, 35.Kh2 continues the fight. Find out the key difference. Bharath converted his advantage comfortably to take his score 5.5/7.
Gukesh - Giannoulakis: 1-0
GM D Gukesh scored a very nice instructive game against FM Lampros Giannoulakis (GRE).
Round 8: Arjun - Bharath: 0.5-0.5
Bharath continued his good from as he drew with GM Arjun Erigaisi in the penultimate round.
Abhimanyu - Murdali: 1-0
GM Abhimanyu Puranik scored a clinical victory against IM Mahammad Muradli (AZE).
Black imploded under pressure in an already difficult position. 24...f5 just accelerated Black's demise as 25.gxf6 Rxf6 26.Rg1 and it's all over for Black.
Round 9: Sarana - Abhimanyu: 0.5-0.5
Alexey Sarana repeated moves in the final round against Abhimanyu Puranik to clinch the championship.
Asadli - Arjun: 0-1
GM Vugar Asadli's (AZE) erroneous play in the endgame allowed Arjun Erigaisi to win the game and secure second place.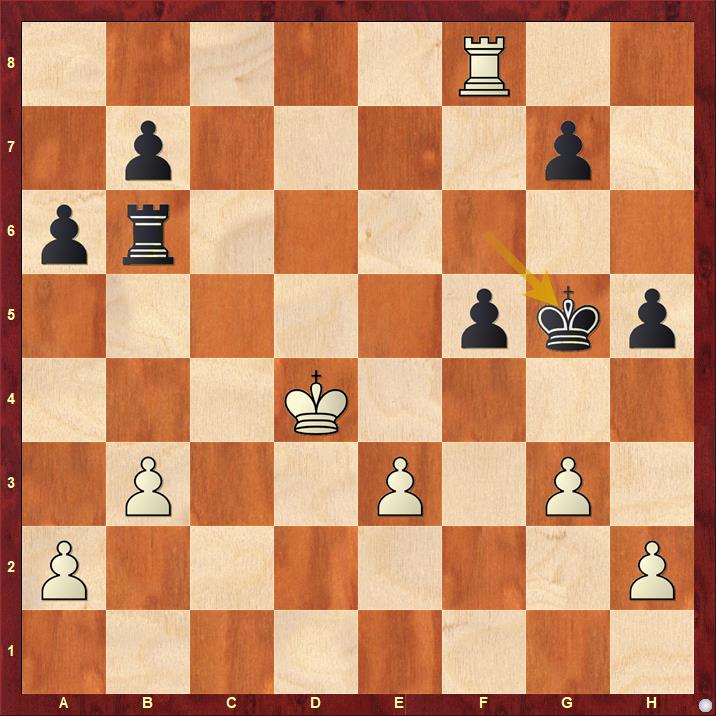 What is the correct plan for White to make sure things do not go out of hand? 36.h3 turned out to be not the best decision.
Bharath - Lucas: 0.5-0.5
It would not be an understatement to say Bharath had one of the most interesting start of a game in this event against GM Lucas van Foreest.
White has already sacrificed both of his strong knights in consecutive moves. Computer may say Black is fine, however in reality it is not easy for a human to play correctly. The position feels like something's gotta give, but the game eventually ended in a draw as neither player made any decisive mistake.
Gukesh - Iniyan: 1-0
Gukesh defeated fellow countryman GM P Iniyan in the final round to finish at fifth place.
Black to prevent the knight's entry via f4 by 23...g5. However, 23...c5 was played 24.Nf4 g5 25.Nd5 and eventually the knight played a key role in White scoring a win.
Highlights
Here are some interesting finishes of Round 7-9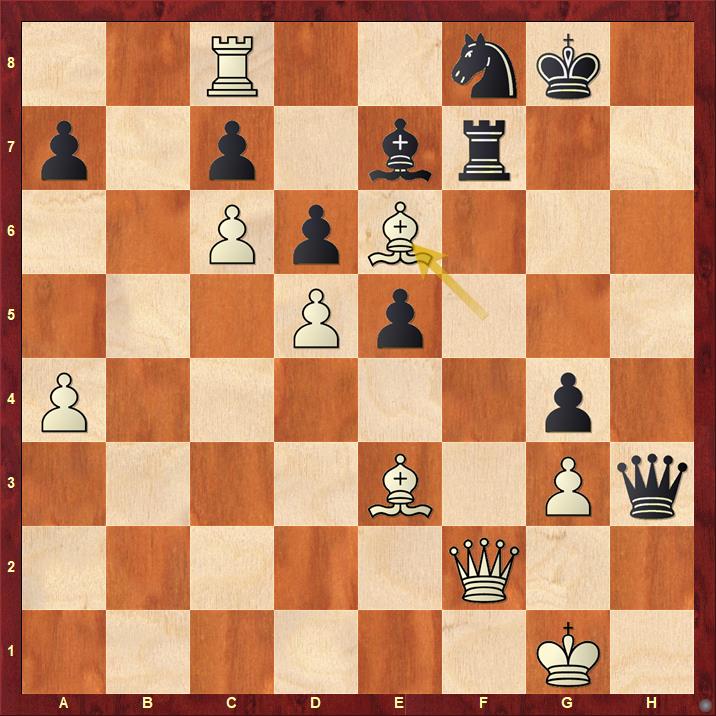 Replay Round 7-9 games
Round 9 results
Final standings
| | | | | | | | | | | | | | | | |
| --- | --- | --- | --- | --- | --- | --- | --- | --- | --- | --- | --- | --- | --- | --- | --- |
| Rk. | SNo | | | Name | sex | FED | RtgI | Pts. | TB1 | TB2 | TB3 | TB4 | TB5 | K | rtg+/- |
| 1 | 1 | | GM | Sarana Alexey | | RUS | 2635 | 7,0 | 0,5 | 48,0 | 52,5 | 5 | 39,50 | 10 | 6,6 |
| 2 | 2 | | GM | Erigaisi Arjun | | IND | 2626 | 7,0 | 0,5 | 47,0 | 50,0 | 5 | 37,75 | 10 | 7,9 |
| 3 | 7 | | GM | Puranik Abhimanyu | | IND | 2568 | 6,5 | 0,0 | 48,5 | 52,5 | 4 | 36,50 | 10 | 10,2 |
| 4 | 16 | | IM | Bharath Subramaniyam H | | IND | 2435 | 6,5 | 0,0 | 48,5 | 52,0 | 4 | 34,00 | 10 | 25,6 |
| 5 | 5 | | GM | Gukesh D | | IND | 2599 | 6,5 | 0,0 | 45,5 | 50,0 | 5 | 34,75 | 10 | 2,3 |
| 6 | 4 | | GM | Niemann Hans Moke | | USA | 2609 | 6,0 | 0,0 | 46,0 | 51,0 | 3 | 33,25 | 10 | -3,3 |
| 7 | 12 | | IM | Muradli Mahammad | | AZE | 2487 | 6,0 | 0,0 | 45,0 | 49,0 | 5 | 29,75 | 10 | 13,5 |
| 8 | 18 | | FM | Stoyanov Tsvetan | | BUL | 2396 | 6,0 | 0,0 | 42,5 | 45,5 | 5 | 24,50 | 10 | 14,8 |
| 9 | 9 | | IM | Petrov Martin | | BUL | 2533 | 6,0 | 0,0 | 41,5 | 44,5 | 5 | 27,50 | 10 | -5,2 |
| 10 | 8 | | GM | Van Foreest Lucas | | NED | 2535 | 6,0 | 0,0 | 41,5 | 44,0 | 4 | 28,25 | 10 | -4,9 |
| 11 | 3 | | GM | Praggnanandhaa R | | IND | 2617 | 6,0 | 0,0 | 41,0 | 45,0 | 5 | 28,00 | 10 | -11,0 |
| 12 | 6 | | GM | Asadli Vugar | | AZE | 2578 | 5,5 | 0,0 | 45,5 | 49,5 | 3 | 26,00 | 10 | -5,6 |
| 13 | 10 | | GM | Iniyan P | | IND | 2522 | 5,5 | 0,0 | 44,0 | 47,5 | 5 | 26,00 | 10 | 0,8 |
| 14 | 19 | | IM | Bashirli Nail | | AZE | 2382 | 5,5 | 0,0 | 41,0 | 44,0 | 5 | 22,75 | 10 | 7,1 |
| 15 | 11 | | IM | Blohberger Felix | | AUT | 2493 | 5,5 | 0,0 | 40,0 | 44,0 | 4 | 24,75 | 10 | -9,5 |
Links
---