Surya Ganguly wins Chess960 Rapid Open at 55th Biel, Sethuraman second
GM Surya Sekhar Ganguly won the Chess960 Rapid Open with an unbeaten 6.5/7 at 55th Biel Chess Festival. He finished a full point ahead of the runner-up, GM Sethuraman S P 5.5/7. WGM Vera Nebolsina (FRA) also scored 5.5/7, however she was adjudged third according to tie-breaks. Gukesh started well in the GMT Accentus Chess960 with a hat-trick of wins, before scoring only a half point in the next four games. The standings of this event is used to determine the seeding of the Classical segment of the GMT. The Rapid event will take place on Tuesday 12th July. Who do you think will win the GMT? Photo: Simon Bohnenblust/Biel Chess Festival
Gukesh gets the better of Keymer
D Gukesh had six decisive games and only one draw the 55th Biel Chess Festival Accentus Chess960. He scored three wins, a draw and suffered three losses in a very strong field. The next best thing to winning an event is beating the champion. Gukesh managed to accomplish that. He beat the eventual champion, Vincent Keymer in the very first round of the tournament. The Grandmaster Triathlon (GMT) comprises Classical, Rapid and Blitz event. The Chess960 standings will only be as tie-breaker if the accumulated points of GMT turns out to be the same.
Round 1: Keymer - Gukesh: 0-1
Gukesh started his tournament with a victory over Vincent Keymer (GER).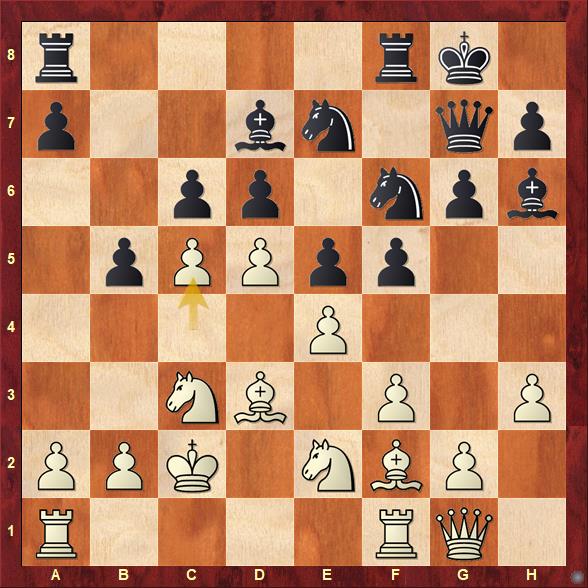 15.c5 did not help White's already dwindling position. 15...cxd5 16.cxd6 Nc6 17.Rad1 Nb4+ 18.Kb1 Nxd3 19.Rxd3 dxe4 and it's over for White.
Round 2: Gukesh - Abdusattorov: 1-0
Gukesh did a nice maneuvering with his knight to beat the reigning World Rapid champion, Nodirbek Abdusattorov (UZB) in 21 moves.
The knight at e6 has completely crippled Black's position. 18...Ra8 19.Ng5 Rg7 20.Bd4 Rf7 21.Bc5 and Black resigned.
Round 3: Yangyi - Gukesh: 0-1
Gukesh got a fantastic position early in the middlegame against Yangyi Yu (CHN).
Gukesh had no trouble seizing his advantage 25...Nxe4 26.Nxe4 fxe4 27.Qxe4 Rf4. He won the game in another five moves.
Replay the livestream
Replay Gukesh's games
Replay all games
Photo Gallery
Final standings of GMT Accentus Chess960
| | | | | | | | | | |
| --- | --- | --- | --- | --- | --- | --- | --- | --- | --- |
| Rk. | SNo | | Name | FED | Rtg | Pts. | TB1 | TB2 | TB3 |
| 1 | 3 | GM | Keymer Vincent | GER | 2552 | 5,0 | 0,5 | 15,25 | 4 |
| 2 | 4 | GM | Abdusattorov Nodirbek | UZB | 2670 | 5,0 | 0,5 | 15,25 | 4 |
| 3 | 1 | GM | Le Quang Liem | VIE | 2626 | 4,5 | 0,0 | 11,75 | 4 |
| 4 | 2 | GM | Salem A.R. Saleh | UAE | 2655 | 4,0 | 0,0 | 9,50 | 4 |
| 5 | 7 | GM | Kamsky Gata | USA | 2717 | 3,5 | 1,0 | 10,25 | 2 |
| 6 | 6 | GM | Gukesh D | IND | 2223 | 3,5 | 0,0 | 13,25 | 3 |
| 7 | 8 | GM | Naiditsch Arkadij | AZE | 2600 | 1,5 | 0,0 | 5,25 | 1 |
| 8 | 5 | GM | Yu Yangyi | CHN | 2738 | 1,0 | 0,0 | 1,50 | 1 |
Final standings of Chess960 Rapid Open
| | | | | | | | | |
| --- | --- | --- | --- | --- | --- | --- | --- | --- |
| Rk. | SNo | | Name | FED | Rtg | Pts. | TB1 | TB2 |
| 1 | 2 | GM | Ganguly Surya | IND | 2608 | 6,5 | 29,5 | 196,0 |
| 2 | 1 | GM | Sethuraman S.P | IND | 2613 | 5,5 | 33,5 | 193,0 |
| 3 | 8 | WGM | Nebolsina Vera | FRA | 2237 | 5,5 | 28,0 | 200,5 |
| 4 | 3 | GM | Kosteniuk Alexandra | FID | 2521 | 5,0 | 33,5 | 205,5 |
| 5 | 4 | IM | Shaikh Mohammad Nubairshah | IND | 2445 | 5,0 | 28,0 | 190,5 |
| 6 | 7 | | Schnepp Gunnar | AUT | 2262 | 5,0 | 27,0 | 183,5 |
| 7 | 16 | | Ragios Konstantinos | GRE | 1924 | 5,0 | 26,0 | 176,0 |
| 8 | 13 | | Manukonda Arun | IND | 2021 | 4,5 | 30,0 | 198,5 |
| 9 | 15 | | Wanner Stefan | SUI | 1975 | 4,5 | 21,5 | 171,0 |
| 10 | 5 | | Herrera Reyes Jose Antonio | ESP | 2345 | 4,0 | 31,5 | 186,5 |
Links
---