Talk of the Universe: Ganguly in conversation with Harikrishna
Surya Sekhar Ganguly's youtube channel is on a roll. After having Anand and Aronian, the next guest was his childhood friend Pentala Harikrishna. Days before Harikrishna started for Biel Masters, he appeared on his friend's channel, taking a trip down memory lane and also discussing some of his brilliant games as well as his endgame prowess. We all know the super strong Harikrishna who has an endurance for the endgame. How did it develop? How did his journey begin? All those questions and many more are answered in this two-part episode where Hari's better half Nadezda Stojanovic joins Harikrishna in the second part. This two-part interview of two of the strongest Indian chess player who are friends for over two decades is definitely a must-see. Photo: Surya's youtube channel.
Childhood friends reunited
It is no secret that Surya Sekhar Ganguly and Pentala Harikrishna are childhood friends. They have traveled the world, battled, trained and shared war stories side-by-side long before technology took over and the geographical distance was made shorter due to the advent of internet. As Surya rightly points out, "Those days the number of photos we could were limited to 36. So we had to take one photo very carefully and now we spend our time in deleting photos as we can unlimited photos."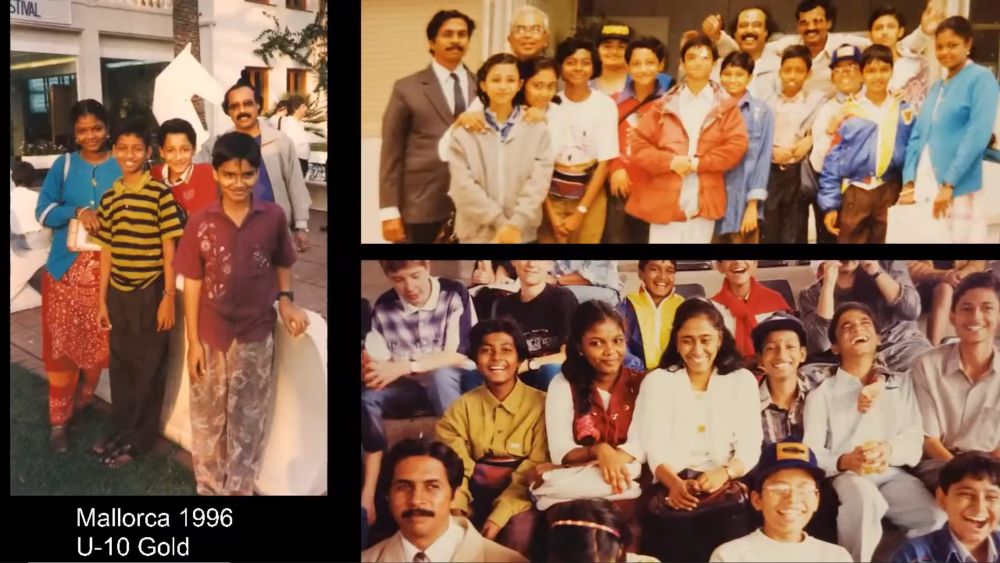 Here are a few positions which were discussed in first of the two-part episode with Harikrishna
Tactical alertness
The first set of positions are about Harikrishna's tactical alertness
Ravi TS - Harikrishna, Calicut 2003
Harikrishna - Mamedyarov, Foros 2006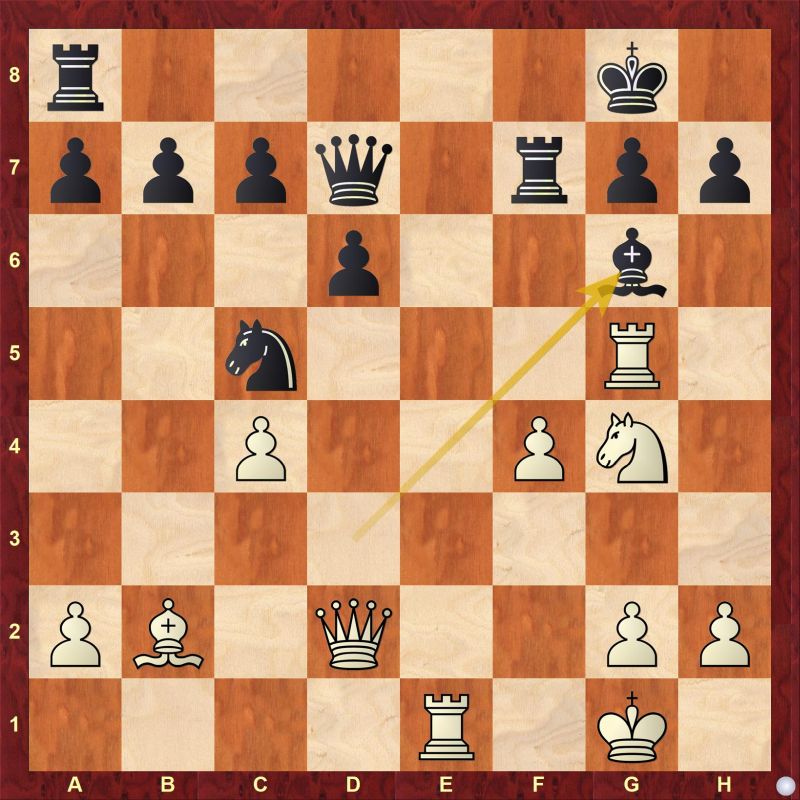 Signature moves
Surya showed some positions which he likes to call, 'Hari's signature moves'.
Harikrishna - Berkes, Hungary 2007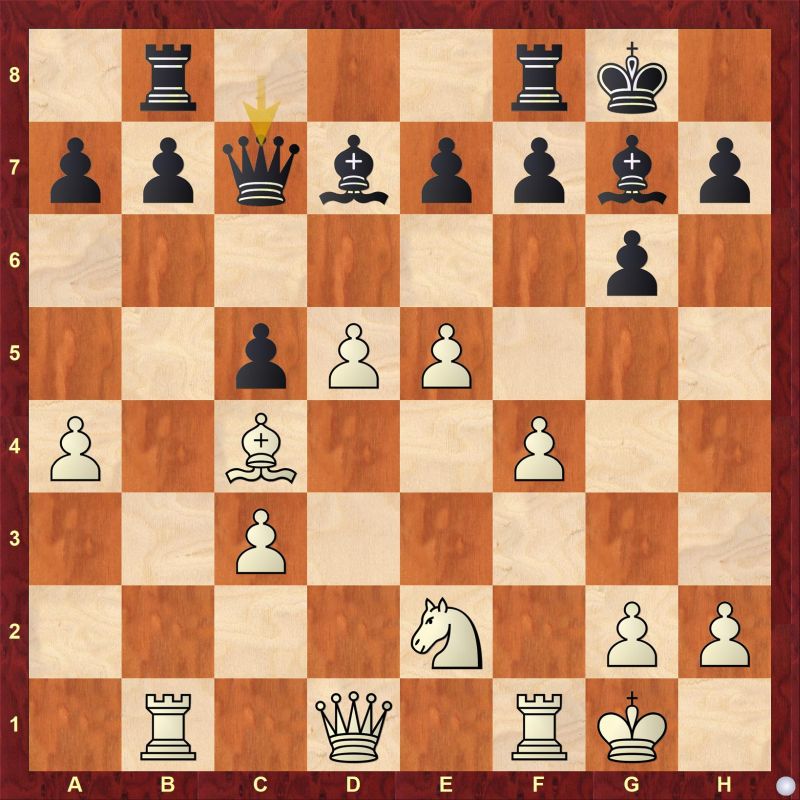 Harikrishna - Svidler, Dresden Olympiad 2008
Harikrishna - So, Guangzhou 2010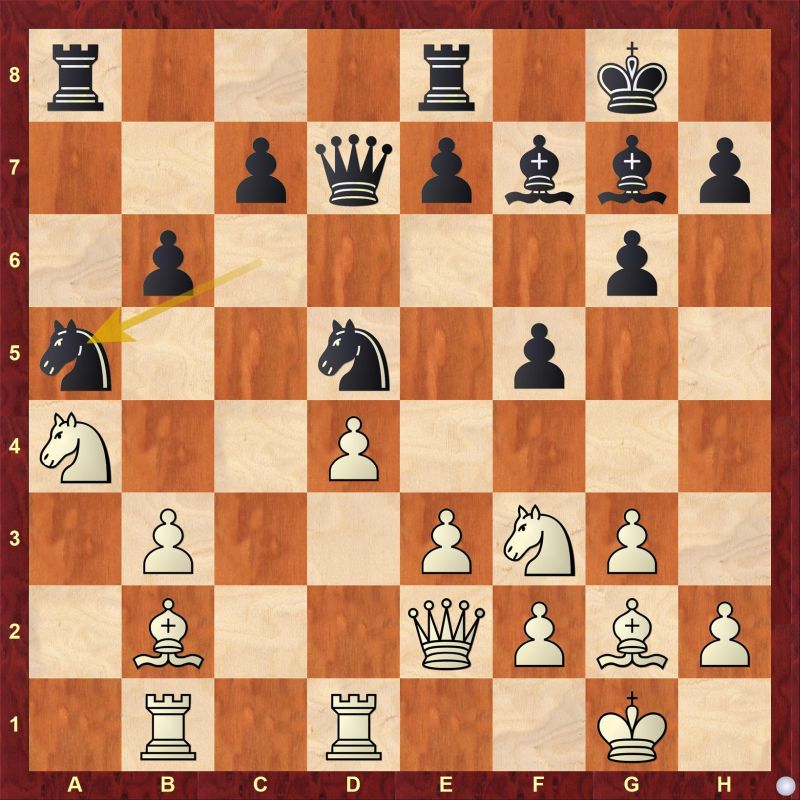 Harikrishna - Efimenko, Bundesliga 2013
Harikrishna - Dominguez Perez, Tata Steel 'A' 2014
Harikrishna - Nakamura, Tata Steel 'A' 2014
Replay the games
Watch Game Analysis from Episode 7
Watch the entire Episode 7
Harikrishna's Excellence
Harikrishna has played a lot of excellent chess. Nine positions were discussed in the episode 8. Here they are:
Mamedyarov - Harikrishna, Baku Olympiad 2006
Aronian - Harikrishna, Geneva FIDE GP 2017
Harikrishna - Van Wely, Tata Steel 'A' 2013
Harikrishna - Ivanchuk, Wimbledon 2007
Karjakin - Harikrishna, Spanish Team Championship Final 2008
Harikrishna - Nihal, Tepe Sigeman 2019
Harika - Harikrishna, Qatar Masters 2014
Harikrishna - Lalith Babu, Inter Petroleum 2017
Harikrishna - Jakovenko, Shenzhen Cup 2019
Replay the games
Watch the Game analysis from Episode 8
Watch the entire Episode 8
Links
Surya Sekhar Ganguly's youtube channel
Harikrishna on twitter and instagram
---