Talk of the Universe: Ganguly in conversation with Peter Leko
We all are aware of the fact that Peter Leko is a World Class player and an expert commentator. These days he is mostly seen doing commentary at various super tournaments. Despite his busy schedule, GM Surya Sekhar Ganguly has managed to bring him to his series 'In conversation with' where some of the best players in the world has already appeared. We all love Leko's brilliant explanations and wisdom but where did his journey start, which sport does he like besides chess, which book had the maximum impact on his life, get to know about all these and much more. Leko analyzes some his selected games too. Did you know - Leko played a charity football match with legendary f1 driver Michael Schumacher? Photo: Surya's youtube channel.
The Maestro - Peter Leko
Peter Leko became world's youngest grandmaster in 1994. He missed winning the World championship in 2004 against Kramnik as the match was drawn 7-7 and Kramnik retained his title. He has won major tournaments like - Linares, Wijk aan Zee, Tal memorial, Dortmund and many more. He has won two team silver medals and one individual gold medal representing team Hungary at the Chess Olympiads. These days Leko is often seeing doing top notch commentary at various super tournaments. He is also busy training the German prodigy GM Vincent Keymer.
"The next one was actually the Isle of Man tournament in 2016... After '94, finally in 2016 I got to play an open in Isle of Man... If I try to remember my last open tournament - not rapid, but classical, I think it was in Australia - Sydney end of December '92. That was a fantastic event."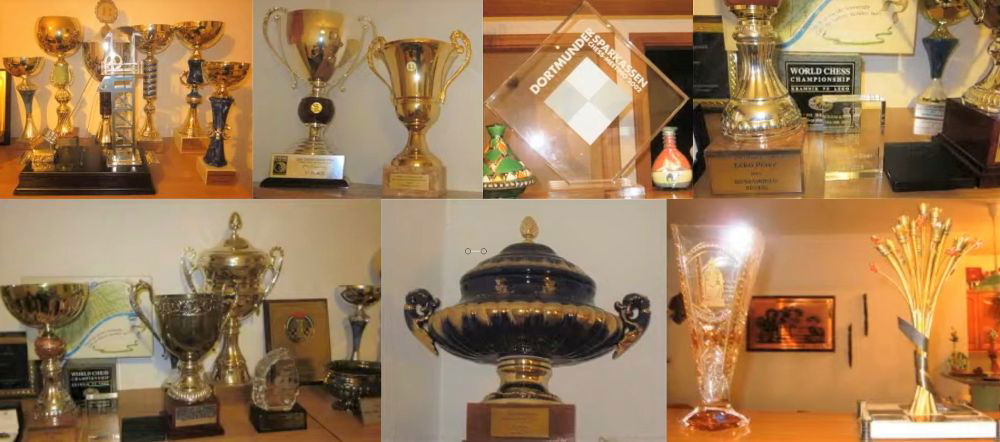 Ganguly mentioned that this is only 20% of the trophies Leko has won in his chess career.
"I am running towards the stage but the games had just started. Mikhail Tal saw that a boy is running towards the stage like running for his life. He started to play the game. Arbiter came and signaled me that no, you cannot enter. I was like oh okay, that's it, finished, I missed the chance. Then Tal saw this moment you know, then instead of continuing his game, he got up from the board, came over to me and signed me the autograph. That was a very very meaningful thing. I am forever going to cherish and remember how much it meant to me."
- Leko on his experience with Mikhail Tal.
"Football was like one of my main things. Football I started at the age of five, chess I started when I was seven years old... I was already very serious about football skills."
Did you know that Peter Leko played a charity football match against legendary f1 drive Michael Schumacher? You can read about it here.
"I believe in attack, but I believe in justified attack. I believe in first put everything correctly and then if I play everything correctly the attack will come to me, I don't have to force the attack somehow. That I don't believe in."
- Leko on his mindset about attack
Leko's games
Here are the positions which were discussed in Episode 20
Bareev - Leko, Dortmund 1995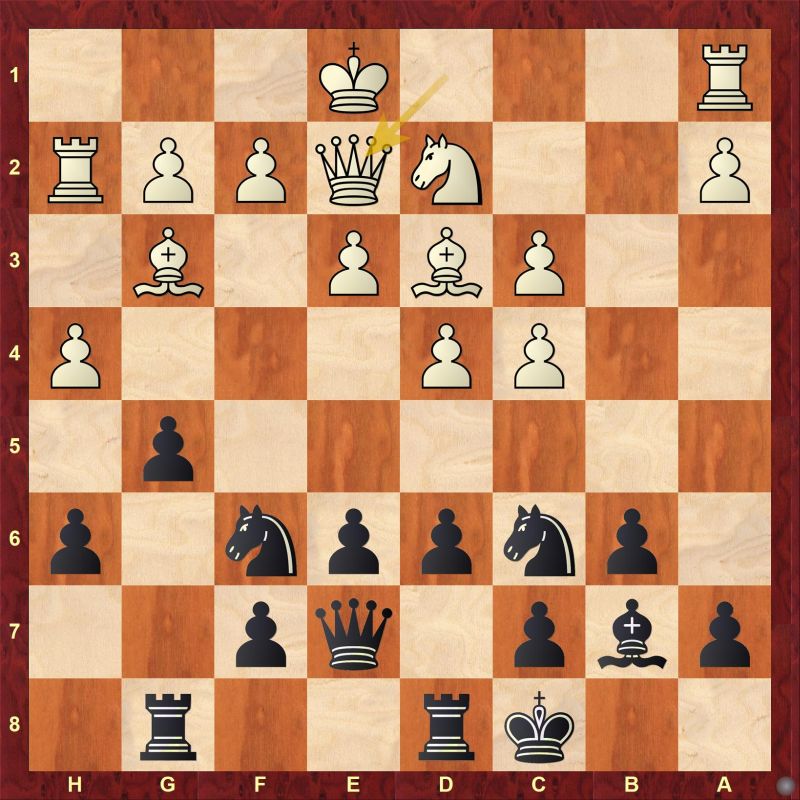 "My father is a complete amateur chess player. I mean really without any knowledge. He never really learned any opening. He doesn't even know the names of the openings. He taught me to play chess and that's how I learnt to play chess on the beach in almost '86, one week or ten days prior to my seventh birthday."
Leko - Adams, Candidates 2002
Kramnik - Leko, World Championship 2004
"I never had any intention in my life to play for a draw. I just play for my game." - Leko on chess world saying he makes a lot of draws.
Judit - Leko, Tilburg 1996
Leko - Carlsen, Linares 2007
Leko - Nihal, Isle of Man 2019
Leko - Radjabov, Linares 2006
"I like tactics. I like to attack but the tactic should be you know played from the strength... I always had this tendency to finish a game aesthetically pleasing. This was for me very important. You know that I know I want to be nice but I know that I have to be very patient and I have to play a very nice strategical game to be able to finish in an aesthetically nice way at the end. "
Leko - Beliavsky, Bled Olympiad 2002
Shirov - Leko, Candidates 2002
Leko - Caruana, Wijk aan Zee 2013
Replay the games
Episode 20
Links
Surya Sekhar Ganguly's youtube channel
---