Talk of the Universe: Ganguly in conversation with Boris Gelfand
Boris Gelfand is a legend and his contribution to chess is immeasurable. Surya Sekhar Ganguly continues bringing legends of the game to his talk show titled 'In Conversation with' and this time it was the 'Evergreen Legend' Boris Gelfand. In this two-part episodes, we get to know his journey into chess, what was the first book he read, who were his first coaches, his experience on writing critically acclaimed 'Positional Decision Making on Chess', his relation with the federation, his thoughts on the 2012 World Championship match against Anand and much more. Gelfand also analyzes various positions and explains his thought process in them. These two episodes are absolutely a must watch to enrich your knowledge and wisdom. Photo: Surya's youtube channel.
The Evergreen Legend - Boris Gelfand
We are all familiar with Gelfand through his books Positional and Dynamic Decision Making in Chess. As a player also he has a long list of accolades. He has won the FIDE World Cup 2009, FIDE Candidates 2011, six times World Championship candidate. He competed in eleven Olympiads, he has also won Wijk aan Zee, Tilburg, Moscow. His peak rating is 2777. In this two part conversation with Surya Sekhar Ganguly, Gelfand talks about his journey in chess, his experience on writing the critically acclaimed books, his relationship with the federation, how he feels about social media, his thought process on selected games and much more.
"I think I was more or less five... Once he was returning from a trip, he saw this chess book Averbakh-Beilin's Journey to the Chess Kingdom at a book shop in the train station. He brought it home."
He - Gelfand's father
Although this is not the original book which Gelfand's father got him as that one got misplaced after he gave it someone who forgot to return it and then Gelfand bought another one.
"One day I think I stayed home, probably I didn't feel well. I don't remember why. I stayed with my grandma. You know, I went rest of the whole book by myself. I was so captivated."
Did you know - Gelfand's coach IM Albert Kapengut has also worked with both Mikhail Tal and Anatoly Karpov?
Gelfand's games
Here are the positions which were discussed in Episode 17
Ilia Botvinnik - Gelfand, Belarus 1984
Gelfand turned 16 during this tournament and this was also the first time he won the Belarus championship.
Gelfand - Ulybin, Jurmala 1985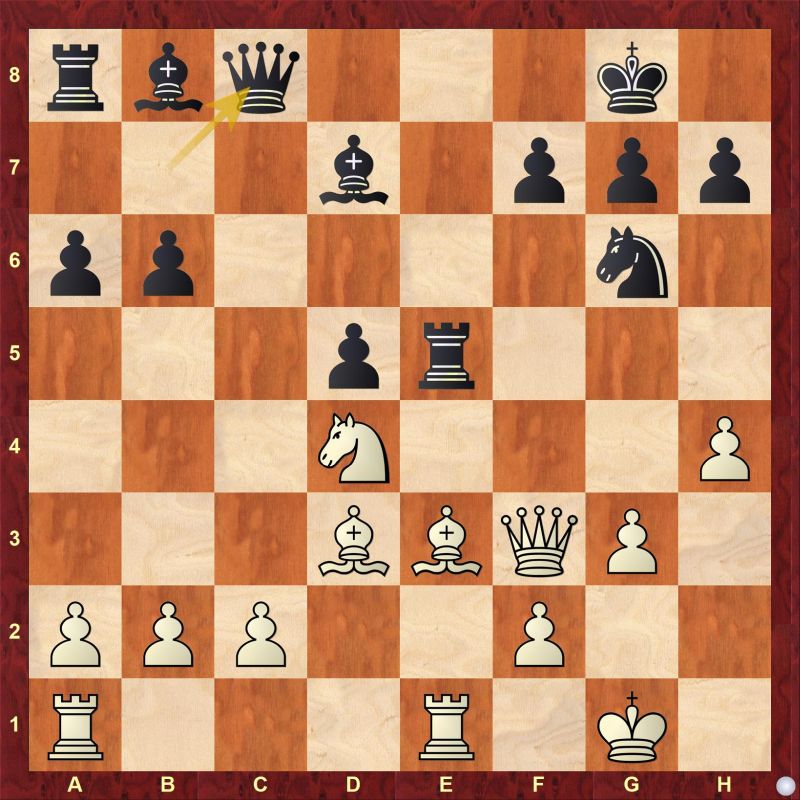 Gelfand - Delchev, FIDE World Cup 2001
"I want to say that it went to all on a subconscious level."
Gelfand - Wang Yue, Medias 2010
Gelfand - Alekseev, Russia 2008
"This game is definitely the best I won against Karpov"
Gelfand - Karpov, Vienna 1996
Replay the games
Episode 17
Gelfand answers and analyzes
In the second part, Gelfand answered questions asked by the audience. He talked about his experience on writing Positional Decision Making on Chess, whether a person's character in daily life affects his strength as a chess player, handling difficult situations during a game and loss in an event, if he were a scientist, which field he would choose, favorites to win FIDE Online Olympiad 2020 and much more.
Gelfand mentioned that this December, it will be 30 years since he started working with Huzman.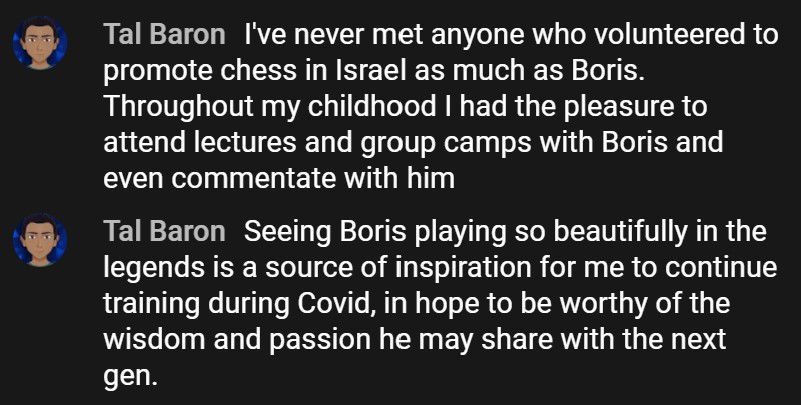 Here are the following positions which were discussed in this episode
Gelfand - Svidler, Groningen 1996
Gelfand - Shirov, Poland 1998
Gelfand - Malakhov, Sochi 2005
Nakamura - Gelfand, London GP 2012
Gelfand - Judit Polgar, FIDE World Cup 2009
Karjakin - Gelfand, FIDE World Cup 2009
Mamedyarov - Gelfand, FIDE Candidates 2011
Gelfand - Grischuk, FIDE Candidates 2011
Replay the games
Episode 18
Gelfand's books on ChessBase India shop
Links
Surya Sekhar Ganguly's youtube channel
---