5th Shaastra Rapid Rating 2023 R1-4: 15 players make a perfect start 4/4
A total of 15 players are in the lead with a score of 4/4 at 5th Shaastra Rapid Rating Open 2023. The top six seeds have won all four of their games on the first day. The defending champion GM Vishnu Prasanna and two former champions of this event - GM Deepan Chakkravarthy and IM Muthaiah Al are in the leader's pack. Will one of them win the event for a second time or are we going to see a new champion? We will know the answer tomorrow. Total Prize fund ₹500000 is up for grabs with the first prize being ₹65000. The tournament is organized by Shaastra IIT Madras, sponsored by Akshayakalpa. Round 5 starts tomorrow at 9:15 a.m. IST. Photo: Shahid Ahmed
13-year-old Daakshin Arun among the leaders
Apart from the top six seeds, the remaining nine players in the lead are - GM Laxman R R, GM Thej Kumar S, IM Muthaiah Al, FM Prasannaa S, Bharat Kumar Reddy Poluri, FM Vinay Kumar Matta, Sai Vishwesh C, Jaidambareesh N R and CM Daakshin Arun.
The tournament was inaugurated by Professor Nilesh J Vasa, Dean of Students and Professor Dr. Ratna Kumar A, Co-Curricular Advisor, in presence of Chief Arbiter IA Anantharam R, Patron and Alumni, Nitin M Paid and the organizing committee members - Aditya Sadhu and Akash Lal.
Round 2: 9-year-old shows theoretical knowledge in the endgame
Just like the first round, there was no upset in the top 15 boards of the second round. IIT Madras' very own Veera Phani Sai Teja K (1438) got the better of Kunal M (2138). 9-year-old Aarav A (1396) held FM Senthil Maran K (2084) to a draw.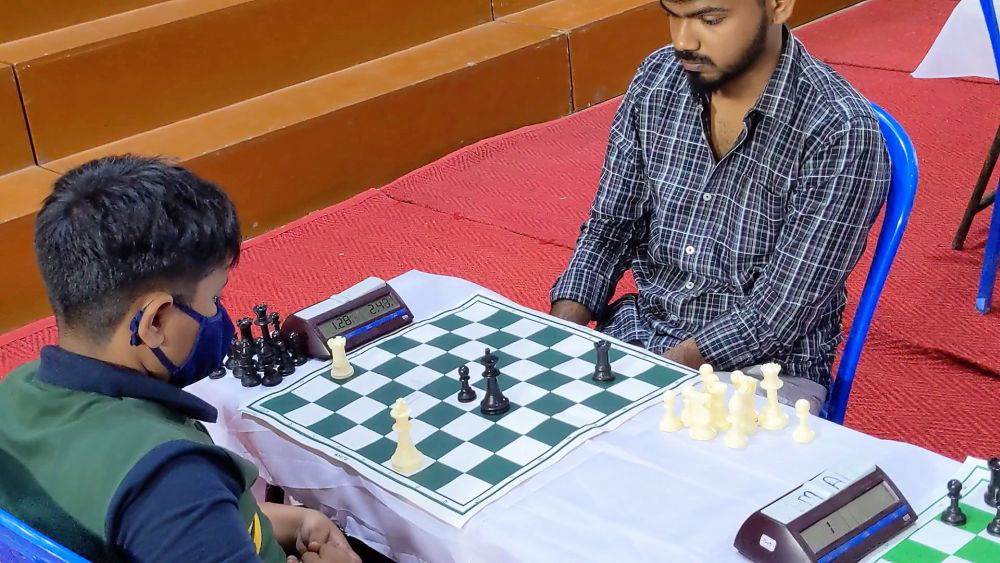 Round 3: Vignesh Kannan draws with Savitha Shri B
Once again, all top seeds scored won their respective games. Vignesh Kannan P (1688) drew with WIM Savitha Shri B (2281). Ashwin Sairam (1736) had a good opportunity to draw with the second seeded, GM Pranav Venkatesh (2462).
Pranav - Ashwin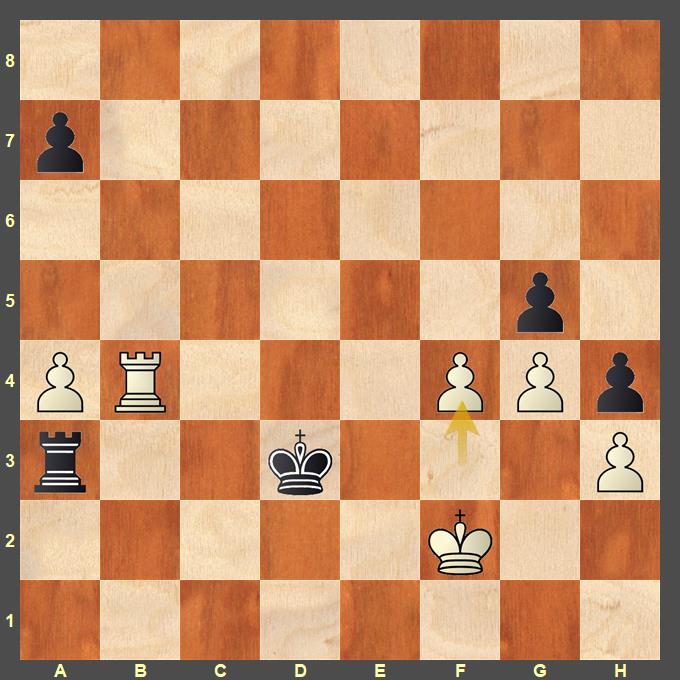 Black did the one thing he should not have done, 3...Kc3. The position became winning for White after 4.Re4. Black touched his king and then he realized Kd3 cannot be played due to Re3+ skewer. It was over for Black anyway, irrespective of whether he moved the king or something else after Re4.
Round 4: Top six keep winning, Adireddy Arjun splits the point with Rathanvel
All top six seeds won their respective games. CM Adireddy Arjun (1855) drew with IM Rathanvel V S (2326).
One of the organizing committee member, Aditya Sadhu (1916) made a fantastic 3/3 start. In the fourth round, he lost to GM Bharath Subramaniyam H (2395). Organizing a tournament and playing at the same time is not an easy task, however, he is balancing both quite well.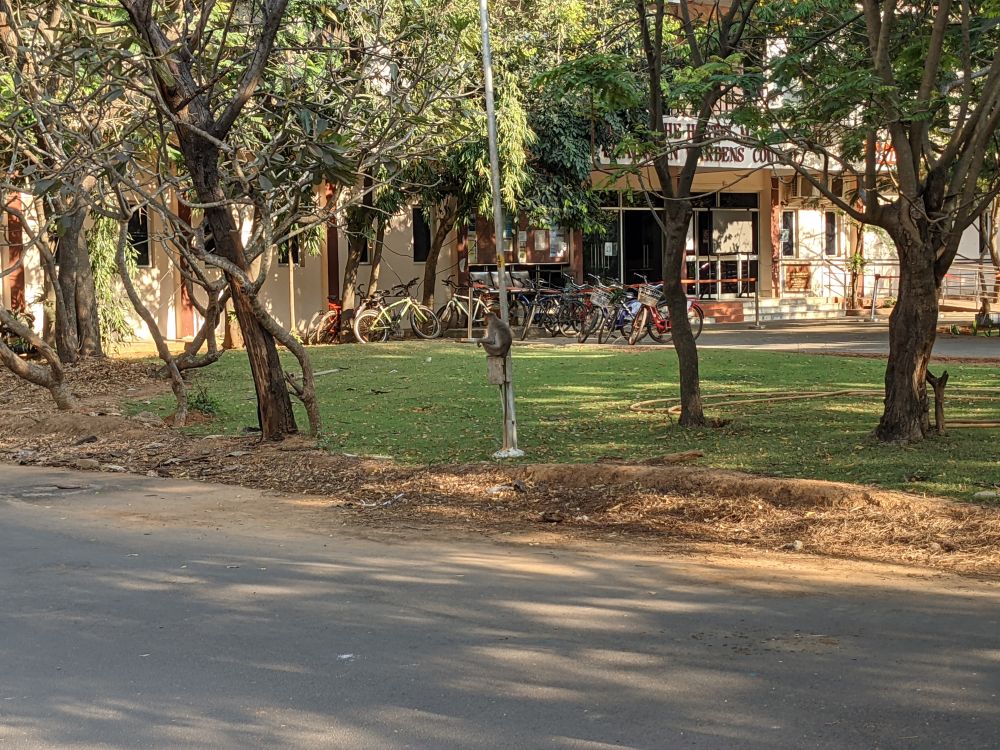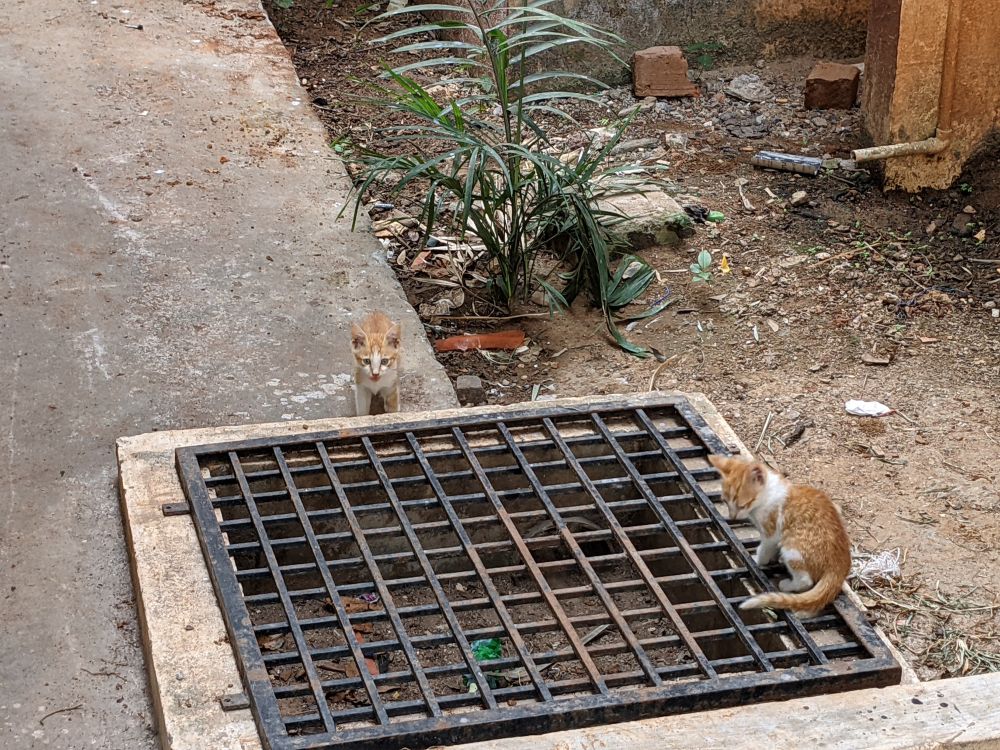 For more photos, click here.
The two-day Rapid Rating Open observes the total participation of 375 players including 6 GMs, 6 IMs, a WGM and 2 WIMs. The tournament is organized by Shaastra IIT Madras at IIT Madras on 11th and 12th March, presented by Akshayakalpa.
Round 4 results
Round 5 pairings
Links
Shaastra IIT Madras: Official site, facebook, instagram, twitter and youtube
Akshayakalpa: Official site, linkedin, facebook, instagram, twitter and youtube
---