The Madras Tiger is still swift and agile!
Vishy Anand was absolutely in his element on the final day of the Paris Grand Chess Tour 2019. He played sublime chess, won four games against strong opponents, won the blitz tournament and finished second in blitz + rapid combined. For the 49-year-old Vishy, this was a tremendous performance as he edged out many of his speed specialist rivals like Grischuk, Nakamura, Nepomniactchi and others. In this report we pay special attention to seven of Anand's wins in blitz and try to understand what helped Vishy perform at this very high level. Anand also gained 60 Elo points, which takes his blitz rating to 2790. He is now 11th in the world rankings. A detailed report from Paris along with some excellent pictures by Lennart Ootes.
Vishy Anand's majestic comeback on the last day of Paris Grand Chess Tour blitz
A Tiger is a fierce animal. Once it spots its prey it makes sure that it goes after it and kills it. It's not for no reason that Vishy Anand is called the Madras Tiger. The five-time World Champion in his younger days was swift, spotted his moves in a jiffy and killed his opponents without the slightest of hesitation. As time went by Vishy's stamina for the hunt began to reduce, his claws started to lose their sharpness, his speed was noticeably slower. However, there was one thing that had improved. His understanding of his opponents was much better. His ability to read any situation and find a solution had made him a relevant top player even at the age of 49 years. And the Tiger refuses to stop roaring even now. At the Paris Grand Chess Tour Vishy showed some high class chess to become the joint winner of the blitz event and finish second overall in the rapid + blitz combined.
On the last day of the blitz Anand played some phenomenal bit of chess and beat three blitz experts - Nakamura, Grichuk and Nepomniactchi. I went over the games in quite some depth and tried to understand why Anand played so well. Here are some of the points which I saw as a pattern in Anand's games:
1. Vishy gave great importance to time and was always ahead on clock as compared to his rivals.
2. Anand was not experimenting with his openings. He played the main lines and he made sure that he played the openings in which he was the most comfortable.
3. If you look at all the games that Vishy won, he was always centralizing his pieces. Moves like ...Re8 or ...Rad8 often seemed without a point, but when the smoke would clear, it was those rooks who would come to the party and finish off the games.
With this knowledge, let's have a look at Anand's wins in blitz:
Anand vs Duda, Round 1
Duda's last move ...Qb7 took his queen away from the scene of action. Vishy was swift and sacrificed on g6 with Rxg6. After ...fxg6 Qxg6 White already had a very strong attack. The knight could come to e4, the rook could go from e3 to g3 and the bishop could always sacrifice itself on h6. Overall, the finish of the game by Anand wasn't very accurate, but taking on g6 was the right decision.
Anand vs Caruana, round 5
Vishy moved his knight to e2 in this structure and then was able to place it on the most ideal square - d4. He then played c3, and transferred his bishop from c2 to b3. All in all this game showed the excellent handling of the Sicilian Classical structure from white's point of view. It must be said that although Anand had ways to finish off the game faster, his advantage never really was in doubt. It was a high quality blitz game.
Anish Giri vs Anand, round 8
To beat Anish Giri in the way Anand did was not at all easy. Vishy played excellent chess and the position above shows the perfect coordination that he was able to maintain throughout the game. All the pieces were centralized and Black managed to win without any hiccups.
Anand vs Grischuk, round 13
A move like g3 requires a lot of faith on your understanding of the position. It's true that this move stops Nf4, but at the same time it also weakens the f3 knight and with the f-file open for Black, this could lead to a dangerous attack. But Anand has played such positions before and his understanding helps him to take a decision that g3 is a fine move here.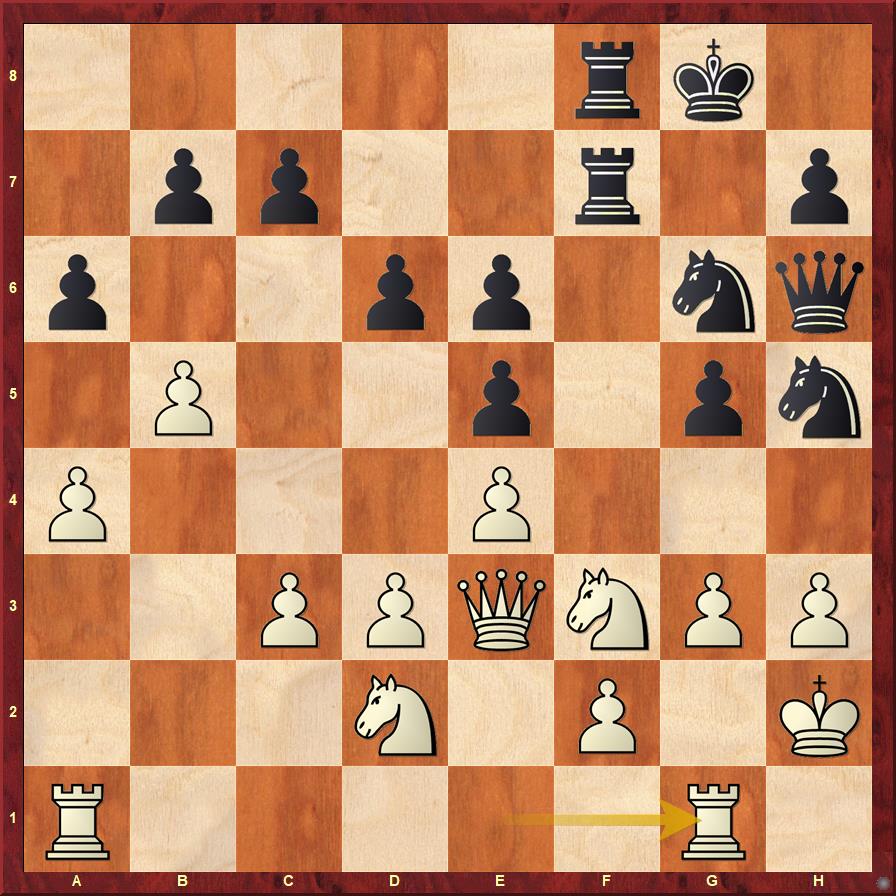 Caruana vs Anand, Round 14
Anand vs Nakamura, round 15
Nepomniachtchi vs Anand, round 18
When Anand played his knight to d6, he had a clear threat in mind. It was to play the knight to b5 and attack the bishop on d4 and the pawn on c3. White could have just played Rf3 and then to Nb5 he can move the bishop. Instead Nepo went g4 in the above position when after hxg4 hxg4 Nb5! was a very strong move and White landed in a very bad rook endgame.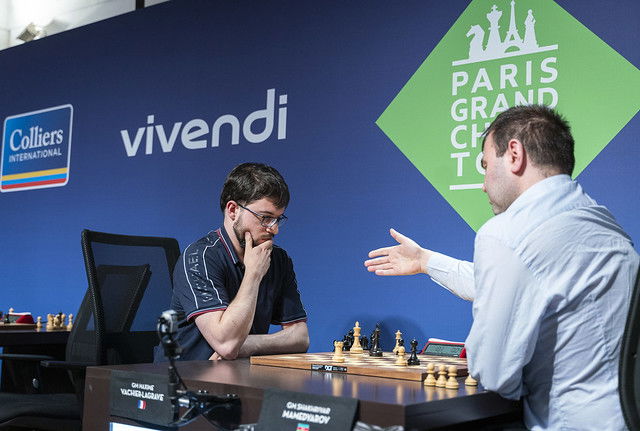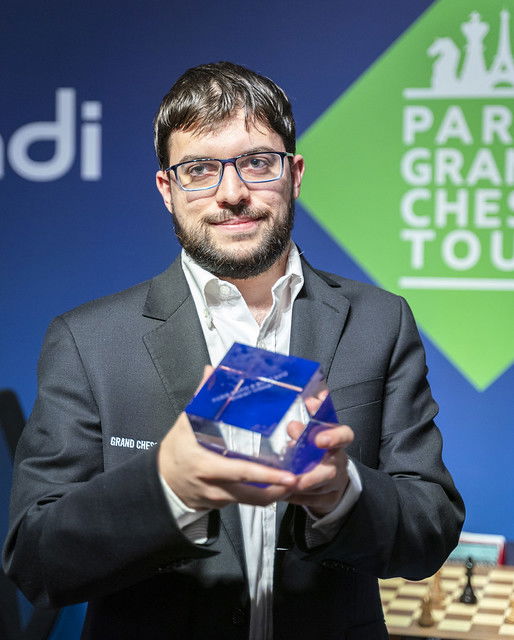 Congrats to MVL. Never easy to win on your home turf! https://t.co/AMoushUqEU

— Garry Kasparov (@Kasparov63) August 1, 2019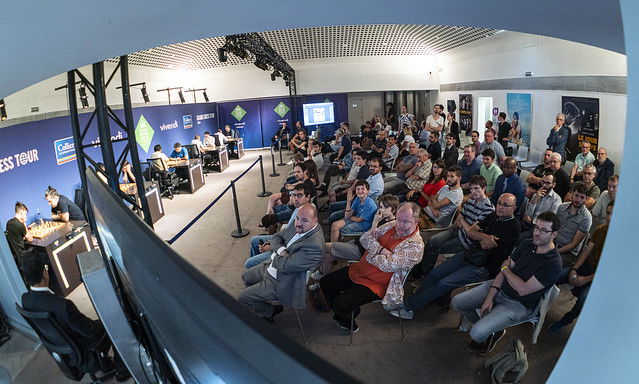 The interest in the audience!
A tournament like the Grand Chess Tour coming to your city is sure to boost the interest levels among the chess community. Have a look at some of the pictures that show how this event made a positive impact.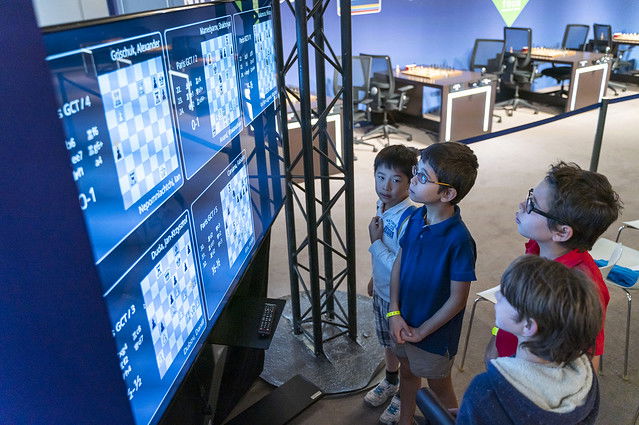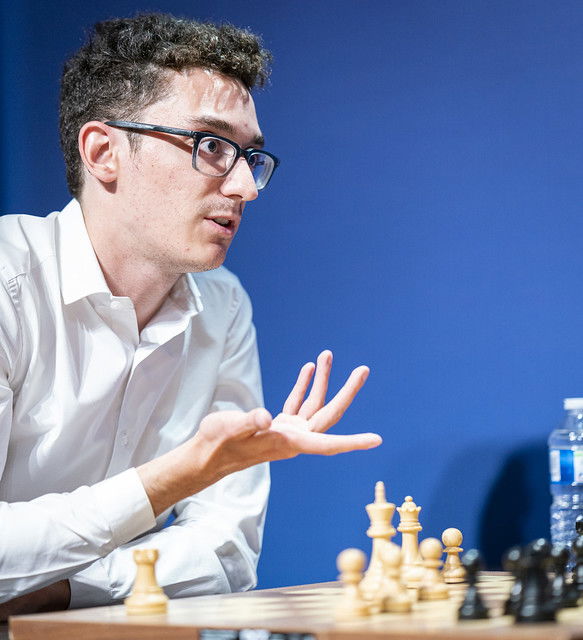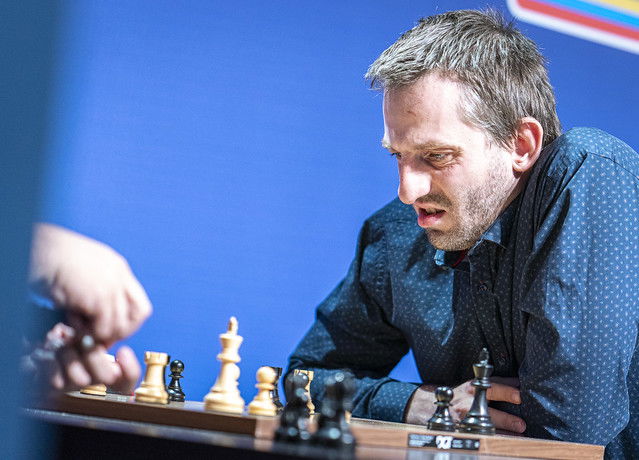 ---