My brother is a hero: A true story of overcoming adversities and never giving up
Have you every asked yourself "What I am made of?" When push comes to shove, when the rubber meets the road, when the chips are down, what lies at the very core of your character? It is only when things don't go our way and we are hit by adversities and setbacks which makes us tumble is when we learn about ourselves. You can choose the prism you want to look at life through, and sometimes even the most helpless of situations appear cheerful if you happen to look at it that way. Read this true inspiring story of Soundarya Kumar Pradhan, who despite his disability of being 100% blind has overcome all the difficult situations and proved that the only disability in life is a bad attitude. It's a story of a boy who comes from the most impoverished area in Odisha and went on to become the silver medalist at World Juniors Blind 2018. The article has been penned by none other than Prachurya Kumar Pradhan, Soundarya's best friend and beloved brother.
The story of a genius called Soundarya Kumar Pradhan
By Prachurya Kumar Pradhan
History bettered itself as Soundarya Kumar Pradhan won Silver medal in the recently concluded 10th IBCA World Junior Chess Championship for the Blind and Visually Impaired held in Solec Zdroj, Poland from 14th to the 23rd of August, 2018 making it the best performance by an Indian in IBCA Individual event. With the achievement yet to sink in, Soundarya breezed through the long 24-hour flight back to NIT Jamshedpur, a tiny step compared to the demanding uphill journey that has been his life so far.
From a rural child with an unenviable distinction of visual impairment that defined him in his locality, to a Silver medalist in Poland and an NITian. From a playful child who couldn't sit quiet for a minute to a calm, mature young man sitting for hours with a chess set and a laptop, Soundarya has woven a life story worth telling not only to his grandchildren but to chess lovers worldwide.
Born and brought up in Boden, a village in the Kalahandi Balangir Koraput, the most impoverished region of Odisha, Soundarya spent his early childhood playing outdoors and asking countless questions about the planets and the stars. When he was only five years old, he was enrolled in the Bhima Bhoi School for the Blind in Bhubaneswar, the very school where I studied.
Leaving us in a school 500 km away from home was tough, very tough for the family, yet our parents were strong enough to put their worries aside in order to secure a good future for both of us. As the time went on, though, the limitations of studying in a blind school gradually grew more and more apparent and our parents finally decided to withdraw us from there in 2010 and give us inclusive education instead.
Having been introduced to chess as a tradition of the family, Soundarya took his time before being inclined towards it. And when he got a feel for chess, he grew by leaps and bounds as a player. We were taught the basics by our uncle Kesha Ranjan Pradhan, (who continues to guide us even now) and we improved our level by playing chess with each other daily, reading books with the help of our father and uncle and analyzing games played by various masters. Soundarya's first tournament, however, saw him armed only with the elementary knowledge of the game and the outcome was quite interesting: he ended up losing all the games he played while I won all my games and became the champion of the Odisha State Junior Blind Chess Championship,2008.
Once we were brought back home and admitted into mainstream schools in our village in 2010, we got more opportunities to focus on chess and played a number of tournaments. Another boost to our chess education came in January 2011 when I won the National Junior Chess Championship for the Blind held in Latur, Maharashtra, and as a result I was chosen by AICFB to receive a laptop in concessional rate from the Milky Way Trust, a UK based organization. Soon after, Soundarya was also bought a personal computer by our parents and combined with the expertise our uncle still imparted regularly, this constant access to chess paved the way for many successful tournaments to come.
However, living in a backward village comes with its own set of challenges. Irregular electricity supply turned the laptop into a useless companion to have on most days, while we had to make do with the worst of 2G mobile internet data as the prospects of a broadband internet service in our village still eluded us. Receiving coaching over Skype, playing games online, watching online chess videos were distant dreams at the beginning of the second decade of the 21st century. All requests by the local residents for establishing a broadband connection were turned down citing absence of a feasibility report.
This was the time when we decided to approach a distant relative, who then happened to be the SDO in the telecom office of Padampur, my native town. He contacted his counterpart at my district and briefed him about the problem that we and many others in the village were facing. The next day we visited the telecom office of my district Nuapada personally and narrated the issues prevalent in the locality. The department swung into action straightaway and our village received the much needed BSNL broadband connection in a week or so.
The arrival of a faster internet service opened up a whole lot of opportunities for us as now we could keep in touch with blind chess players all over the world using Skype and play chess online in freechess.org, a free internet chess server, which is made accessible using a chess software called Winboard and the screen reading software. We could even make partial use of various chess software like ChessBase and Fritz with a little modification in settings. We joined many tournaments conducted over Skype, featuring players from all over the globe. Soundarya once got an opportunity to play and draw a game against the Croatian GM Bogdan Lalic, who played simultaneously against 12 blind players across the world over Skype.
Constant exposure to foreign friends did not just mean improvement in chess, it facilitated interaction, sharing of ideas and information, leading to enhancement of interpersonal communication skills. The solemn Soundarya transformed into a jolly and outspoken boy, who liked to mimic everything he heard, thereby mastered many accents of English in the process.
Inquisitive and curious as he was, Soundarya spent hours with his PC behind closed door, satiating his hunger for knowledge about astronomy. He worked hard to ensure that his quest for knowledge never distracted him from his aims in chess and vice versa. The book, A Brief History of Time by Prof. Stephen Hawking, and the Encarta Encyclopedia were two of his best friends at one point of time.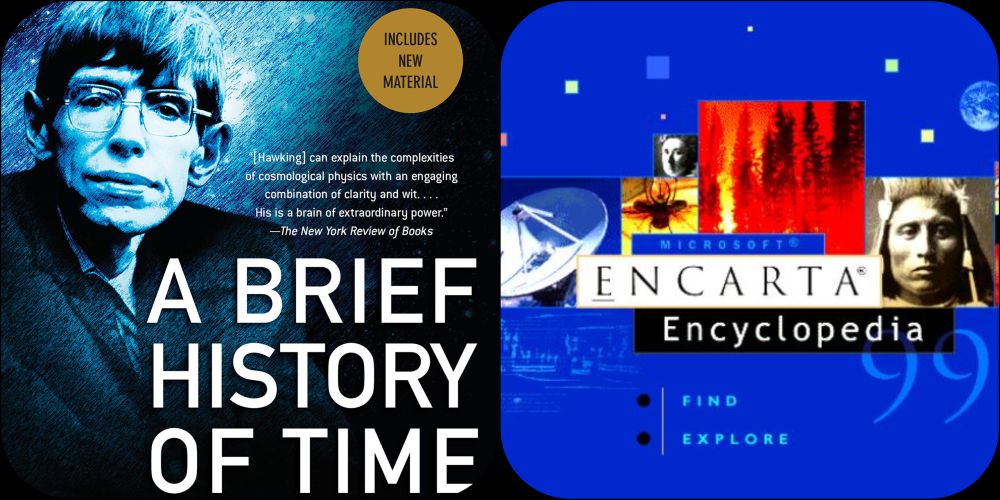 Needless to say, hard work and quality education are indispensable for anyone who wants to succeed in chess and in life, but sometimes it also takes a little confidence to reach the top and Soundarya was never lacking in this crucial trait. I vividly remember an incident which happened during the 2nd Hyderabad national FIDE Rating Open for the Blind, when Soundarya, then just all of 12 was debating over the existence of God with a fellow contestant who got annoyed by the way the debate was going, said "you will be anything but the champion of this tournament". Soundarya, seeded 19th with a rating of 1419, said with a smile "Champion is exactly what I am gonna be" and went on to win the tournament leaving for me the second place, becoming the youngest ever player to win a National Blind Open.
In the next year, another record tumbled as the 13-year-old Soundarya became the youngest ever player to be the part of a five-member national squad which represented India in the 12th IBCA World Team chess championship for the Blind and Visually Impaired held in Zaragoza, Spain in June 2013. It wasn't just a big moment for the family, it was considered a precious achievement for the village as evidenced by the rousing reception for Soundarya on his return from Spain. The lad was carried in a procession that went round the village with every house welcoming him with traditional Pooja and Vandapana.
The year of 2016 saw him caught between two stools as he had to manage his chess and score big in his matriculation exam. He came out on top in both spheres scoring 86% in his 10th board and clinching the full strength National Challengers Chess Championship for the Blind held in Manipal University, a couple of months before the all-important exam.

Despite all these, access to coaching from professionals was limited to the period before and during international events and the bulk of the preparation had to be done at home by reading books, playing games together or online. With no financial aids whatsoever, we had to choose tournaments to play not on the basis of their qualities but on financial viability.
Soundarya chose science for his higher secondary education, the first blind person from the state to do so and scored 83%. He also cracked the JEE main exam which assured him a berth in the branch of Computer Science and Engineering in the prestigious National Institute of Technology, Jamshedpur. In-between all these, he had the honour of addressing the Indian Parliament, representing the disabled children, in a program organized by UNICEF on the occasion of International Children's Day.
In July 2018, while Soundarya was gearing up to play another tournament far from home, the 13th IBCA Team Chess Championship for the Blind and Visually Impaired in Sofia, Bulgaria, he knew that getting admission for B.Tech in NIT, which was on 19th July, a few hours before his flight to Bulgaria, was something that couldn't wait. Faced with a quandary requiring a load of good logistics and a bit of good luck, Soundarya decided that he would try to have it all. The whole adventure started in Jamshedpur where Soundarya had a slot of only 3-4 hours to go through the entire admission process. Completing this procedure in a single day, let alone a few hours, wasn't something anyone could bet on with any degree of certainty but Soundarya was assured by the officials that everything would be fine.
We knew that, if the process didn't go smoothly, he wouldn't make it to the airport in Ranchi which was 150 km away from the city and the situation looked even bleaker when we found out that the portal was down. But luck was on Soundarya's side. After a tense hour's wait, the portal was up and running. Thanks to this development and the helpful college staff who understood that the admission process was truly time-sensitive for the boy, Soundarya was able to secure his place in the NIT Jamshedpur and still attended the chess tournament he was very eager to play. This riveting story is but the latest edition to the list of exciting anecdotes from Soundarya's life, many of which will surely be covered in interviews and articles following his future achievements.
Absence of a regular coach and lack of sponsorships to play quality tournaments confined him to being a sub-1900 rated player. Soundarya, who is now just nineteen shy of the 1900 rating mark, has yet to realize his full potential.
Having observed him from the close quarters I can say with absolute certainty that Soundarya's current achievements, be it the bronze in the Asia Pacific or the hottest silver in the World Juniors, however great, are but a shadow of what he could be if conditions were better. Throughout the years, I have seen what a quick learner he is, I have watched his inventive game play and I have observed him working tirelessly every day. This is why I do not hesitate to say that I believe he has the makes of a Grandmaster. Wasting this talent would be a great loss for chess in India.
Check this video where Soundarya shows truly what an amazing talent he is.
About the Author
Prachurya Kumar Pradhan, the author of this article, is 100% visually challenged. He is the brother of Soundarya Pradhan and himself an accomplished player. Prachurya finished sixth in the National A blind championships 2018 and has a FIDE rating of 1653. He is currently pursuing Chartered Accountancy and has already cleared both the groups in IPCC and now he is in the final. Next he will be representing Team India in the 12th Para Asian Games, Jakarta, Indonesia which will start from 6th October - 13th October 2018.
---