Gukesh clinches Norway Open 2021 Masters, Iniyan finishes second
by Shahid Ahmed - 18/09/2021
GM D Gukesh won his second consecutive tournament of this month, Norway Chess Open 2021 Masters section. He scored 8.5/10, remained undefeated, performed at 2743 and gained 17.5 Elo rating points, taking his live rating to 2621. He won 60000 NOK (approx. ₹509000). His compatriot, GM Iniyan P scored 7.5/10 to finish at second position. He performed at 2550, increased his rating by 6.7 points and won 40000 NOK (approx. ₹339000). Gukesh's next event is European Club Cup where Carlsen, Grischuk, Harikrishna, Sasikiran and others are going to play. Since both Carlsen and Gukesh are on the first board of their respective teams, there is a good chance we may get to see Carlsen vs. Gukesh soon. Photo: Lennart Ootes/Norway Chess
Gukesh wins two consecutive tournaments in 17 days
Gukesh scored an unbeaten 8.5/10, finished a full point ahead of the competition to win the tournament. Iniyan secured sole second position 7.5/10, finished ahead of two players by a half point 7.0/10. Iniyan also secured second place in Blitz as he scored 8.0/9 and finished a half point behind the winner, GM David Howell 8.5/9.
Gukesh scored a very nice victory against IM Tor Fredrik Kaasen (NOR) in the eighth round.
Gukesh - Kaasen, Round 8
21...Ba4 allowed Gukesh to make a very beautiful sacrifice, 22.Bxh6. Calculate all variations and find out how it works.
Replay Gukesh's games
GM Iniyan P scored 7.5/9 to finish sole second, a half point ahead of the competition.
Iniyan's best win was against GM Vitaly Kunin (GER) in the eighth round.
Iniyan - Kunin, Round 8
Iniyan made a very nice move 16.d5. Of course 16...Nxd5 is a blunder because of 17.Bxd5 Rxd5 18.e4 and Black loses material. However, the not-so-obvious 16...Rxd5 is the best way for Black to continue here. 17.Bxd5 Nxd5 and now White does not have 18.e4 because of Nxc3. Thus, Black is doing fine compared to the text 16...Ne7 17.c4 and now White has a firm grip in the center. White eventually won the game launching a strong attack on the kingside.
Replay Iniyan's games
Photo Gallery: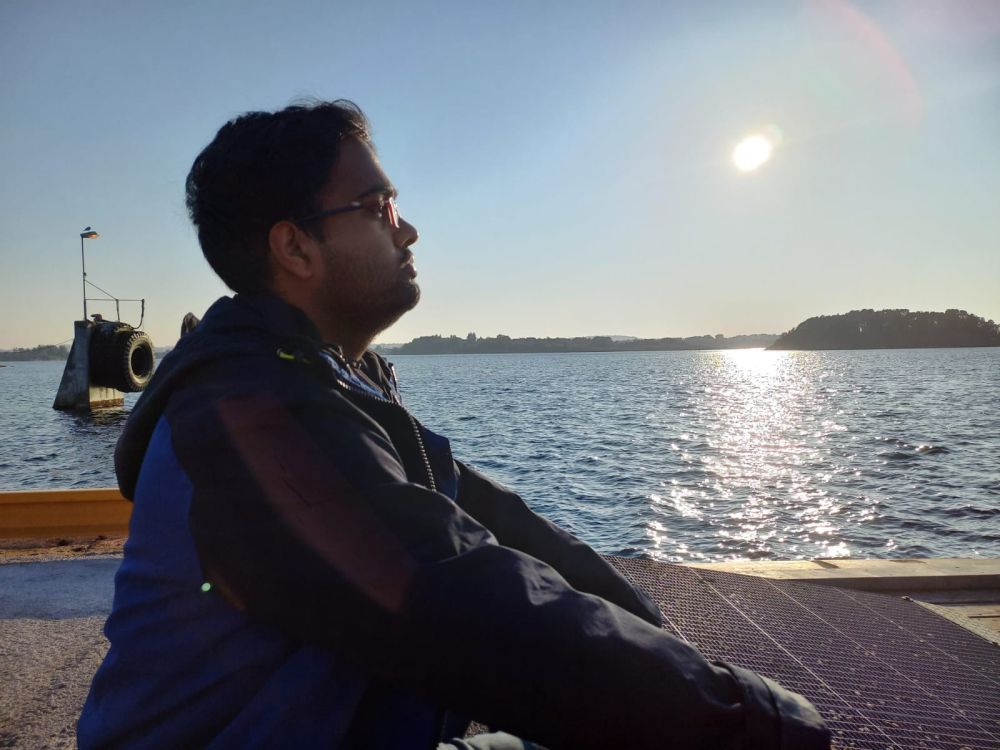 Final Standings in Open
Final Standings in Blitz
---
Related news
:
There was a bank row?

@ 17/09/2023 by Frederic Friedel (en)
Gukesh dethrones Vishy Anand's 37-year-long reign as India no.1 officially, also becomes World no.8

@ 01/09/2023 by Shahid Ahmed (en)
Iniyan wins 27th Creon Open 2023, Bharath Subramaniyam second

@ 30/08/2023 by Shahid Ahmed (en)
The most valuable chess guestbook ever

@ 17/08/2023 by Sneha Tiwari (en)
Gukesh reaches 2756 Elo, surpasses Vishy Anand as the new India no.1

@ 04/08/2023 by Sagar Shah (en)
From an IM to an unrated player - Reviews for Attack like a super GM video course with Gukesh

@ 27/07/2023 by Sagar Shah (en)
Gukesh glorious at Armageddon Championship Series: Asia and Oceania

@ 10/04/2023 by Shahid Ahmed (en)
Iniyan's Endgame Challenge

@ 26/03/2023 by Shahid Ahmed (en)
Ilamparthi tests Gukesh from Dusseldorf to Hamburg!

@ 01/03/2023 by Sagar Shah (en)
Invincible Iniyan clinches 8th Noisiel Open 2023, Vignesh N R second

@ 26/02/2023 by Shahid Ahmed (en)
Gukesh and Vaishali in Forbes India Showstoppers 2022-23 Top 50 list

@ 08/01/2023 by Shahid Ahmed (en)
Gukesh gets signed by FairPlay Sports

@ 17/12/2022 by Himank Ghosh (en)
Velammal Nexus felicitates Gukesh

@ 16/12/2022 by Himank Ghosh (en)
India finishes third at 4th SCO Online Team Tournament 2022

@ 08/12/2022 by Shahid Ahmed (en)
Your chance to meet Vishy Anand and the young super talents of Indian chess in Bangalore!

@ 06/09/2022 by Sagar Shah (en)
Gukesh continues his meteoric rise, now World no.18

@ 19/08/2022 by Shahid Ahmed (en)
मौका मिले तो मैं विश्व चैम्पियन कार्लसन से सीरीज खेलना चाहूँगा – गुकेश

@ 15/08/2022 by Niklesh Jain (hi)
Iniyan wins a double at 38th Andorra Open 2022, Rathanvel third

@ 01/08/2022 by Shahid Ahmed (en)
Reaction of top Indian GMs after Gukesh hit 2700 Elo

@ 24/07/2022 by Sagar Shah (en)
गुकेश नें रचा इतिहास :उम्र 16 और हुए 2700 के पार

@ 17/07/2022 by Niklesh Jain (hi)
Vitaly Sivuk wins 2nd La Plagne Chess Festival 2022 Masters, Iniyan second and Sayantan third

@ 10/07/2022 by Shahid Ahmed (en)
Gukesh dominates 14th Gijon City Closed, now World no.41

@ 09/07/2022 by Shahid Ahmed (en)
Iniyan travels 14000 km in four days to attend Chess Olympiad Torch Relay

@ 07/07/2022 by Shahid Ahmed (en)
Gukesh scores a hat-trick by winning Chessable Sunway Formentera Open, now World no.66

@ 09/05/2022 by Shahid Ahmed (en)
Gukesh marvels at 1st Menorca Open, now World no.80

@ 25/04/2022 by Shahid Ahmed (en)
15-year-old Gukesh becomes the youngest Indian ever to break into World Top 100

@ 22/04/2022 by Shahid Ahmed (en)
Gukesh set to star at 55th Biel Chess Festival GMT 2022

@ 12/03/2022 by Shahid Ahmed (en)
Fier conquers 10th Lorca City Open, Iniyan third

@ 02/01/2022 by Shahid Ahmed (en)
Iniyan wins two consecutive Round Robins in Serbia

@ 03/11/2021 by Shahid Ahmed (en)
Iniyan clinches La Nucia Open

@ 14/10/2021 by Shahid Ahmed (en)
Gukesh makes a Golden debut for Prilep at 36th European Chess Club Cup 2021

@ 25/09/2021 by Shahid Ahmed (en)
Gukesh triumphs 4th Concello de Carballo Clasico

@ 12/09/2021 by Shahid Ahmed (en)
Iniyan clinches double at 6th Noisiel International Open

@ 30/08/2021 by Shahid Ahmed (en)
Gukesh crosses 2600 at the age of 15 years 2 months and 27 days

@ 26/08/2021 by Sagar Shah (en)
Arjun Erigaisi and Gukesh dominate 2nd Terras de Trás-os-Montes Open

@ 25/08/2021 by Shahid Ahmed (en)
कैसे दिग्गजों को पीछे छोड़ इनियन पहुंचे विश्व कप ?

@ 04/06/2021 by Niklesh Jain (hi)
P. Iniyan's road from Erode to Sochi

@ 01/06/2021 by Saishyam Srikanth (en)
Iniyan wins AICF World Cup Qualifier and qualifies to the FIDE World Cup 2021

@ 30/05/2021 by Shahid Ahmed (en)
Iniyan wins Silver at the 1st FIDE World University Online Individual Blitz Championship

@ 23/03/2021 by Shahid Ahmed (en)
Blitz Challenge with Iniyan

@ 06/11/2020 by Frederic Friedel (en)
Iniyan 'Invincible' at 48th World Open

@ 07/09/2020 by Shahid Ahmed (en)
Blitz Challenge with GM D.Gukesh

@ 07/08/2020 by Sagar Shah (en)
72-hour Chess Marathon COVID-19 Fund Raiser event by GM P Iniyan raises Rs.121,199

@ 17/06/2020 by RR Vasudevan (en)
Play against GM P. Iniyan, Play for the Nation!

@ 13/05/2020 by Avathanshu Bhat (en)
Lucena in Lockdown #5 : GM D.Gukesh

@ 20/04/2020 by Avathanshu Bhat (en)
Gukesh wins Cannes Open and moves to a live rating of 2565!

@ 25/02/2020 by Sagar Shah (en)
Gukesh wins the tournament held to celebrate 110th anniversary of the Hillerød Chess Club

@ 18/02/2020 by Sagar Shah (en)
Gukesh's unbelievable fortune in Denmark

@ 14/02/2020 by Sagar Shah (en)
Shanghai Haiwan 2019: When you play well and still lose

@ 09/09/2019 by Sagar Shah (en)
World's youngest GM Gukesh is now a teenager

@ 29/05/2019 by Sagar Shah (en)
A tournament in France organized by an Indian!

@ 06/05/2019 by Nongsha Angom (en)
Gukesh sizzles at the Grenke Open 2019 with a 2700+ performance

@ 25/04/2019 by Sagar Shah (en)
Endgame Magic with Gukesh and Karsten Mueller is LIVE!

@ 24/04/2019 by Sagar Shah (en)
Can you win the Dubai Open 2019 like P. Iniyan?

@ 16/04/2019 by Sagar Shah (en)
Breaking news! India gets its 61st GM - P. Iniyan

@ 07/03/2019 by Sagar Shah (en)
What happened when Gukesh and Pragg visited Vishy Anand's home in Chennai

@ 07/02/2019 by Sagar Shah (en)
Watch out for the Indian talents born in 2006! They are coming!

@ 07/02/2019 by Sagar Shah (en)
Gukesh felicitated with Rs.1,00,000 from Microsense and Rs.30,000 from TNSCA

@ 20/01/2019 by Sagar Shah (en)
Gukesh becomes 2nd youngest GM in the history of chess at 12 years, 7 months and 17 days

@ 15/01/2019 by Sagar Shah (en)
Karjakin's youngest GM record still stands

@ 23/12/2018 by Sagar Shah (en)
Gukesh with 2 GM norms and 2490 Elo is on the verge of becoming world's youngest GM

@ 09/12/2018 by Sagar Shah (en)
Shyam Sundar wins XXV Montcada Open, Iniyan scores a GM norm!

@ 08/07/2017 by Niklesh Jain (en)
Meet Erode's 1st IM: 14-year-old P. Iniyan

@ 05/05/2017 by Sagar Shah (en)