Iniyan 'Invincible' at 48th World Open
India's 61st GM Iniyan P wins 48th World Open by scoring an unbeaten 7.5/9. He joins the long list of previous champions - Bent Larsen, Pal Benko, Gata Kamsky, Hikaru Nakamura, Magesh Panchanathan, Sandipan Chanda, Parimarjan Negi, Le Quang Liem and more. Iniyan played three games per day from 9:30 p.m. to 6 a.m. IST between 7th and 9th August. He mentions that at one point, he felt like an owl for staying awake for the entire night. His efforts earned him a handsome reward as he won US$3000 + $100 bonus as a winner in the tie-break for the first place. Check out four of Iniyan's games where he analyzed them in great detail and explained his thoughts.
Iniyan triumphs despite time-zone odds
World Open chess tournament is a very prestigious event which takes place every year since 1973. Usually held in Philadelphia, USA, this tournament has had many famous chess players participating and winning it over the years including Bent Larsen, Pal Benko, Gata Kamsky, Hikaru Nakamura, Magesh Panchanathan, Sandipan Chanda, Parimarjan Negi, Le Quang Liem and many more. This year, due to Covid-19 situation, the over-the-board event could not take place and thus it was held online on ICC (Internet Chess Club) platform.
Grandmaster Iniyan P participated in the World Open 2020 event held from August 7th to 9th 2020. This 9-round event had three round each day and the time control was classical of 60 minutes each + 10 seconds increment.
Total 122 participants from 16 countries across the world including India, Azerbaijan, Bangladesh, Belarus, Cuba, Georgia, Israel, Mexico, Peru, Poland, Russia, Spain, Ukraine, United Kingdom, USA and Uzbekistan took part in the tournament. It was quite a strong field as there were 31 GMs, 6 IMs and 7 FMs. Iniyan scored 7.5 point out of 9 games. Starting with a draw in the first game, he won six games consecutively which included strong GMs like, Baadur Jobava of Georgia, Samuel Sevian of USA, Sergey Erenburg of USA, Illya Nyzhnyk of Ukraine and IM Sahil Sinha of USA. He drew his final two games against Russian GM Sanan Sjugirov and Azerbaijan GM Gadir Guseinov.
All these games were anything but easy, especially the game against Samuel Sevian where Iniyan seemed to be on the verge of an abyss but he climbed back up and eventually capitalized on his opponent's blunder.
Sevian - Iniyan, Round 4
The game against Jobava is a memorable one for Iniyan. Jobava was, at his peak, one of the elite players. His unconventional style helped him to stand alongside the very best and winning against his favorite player by gaining a lead is definitely a remarkable feat.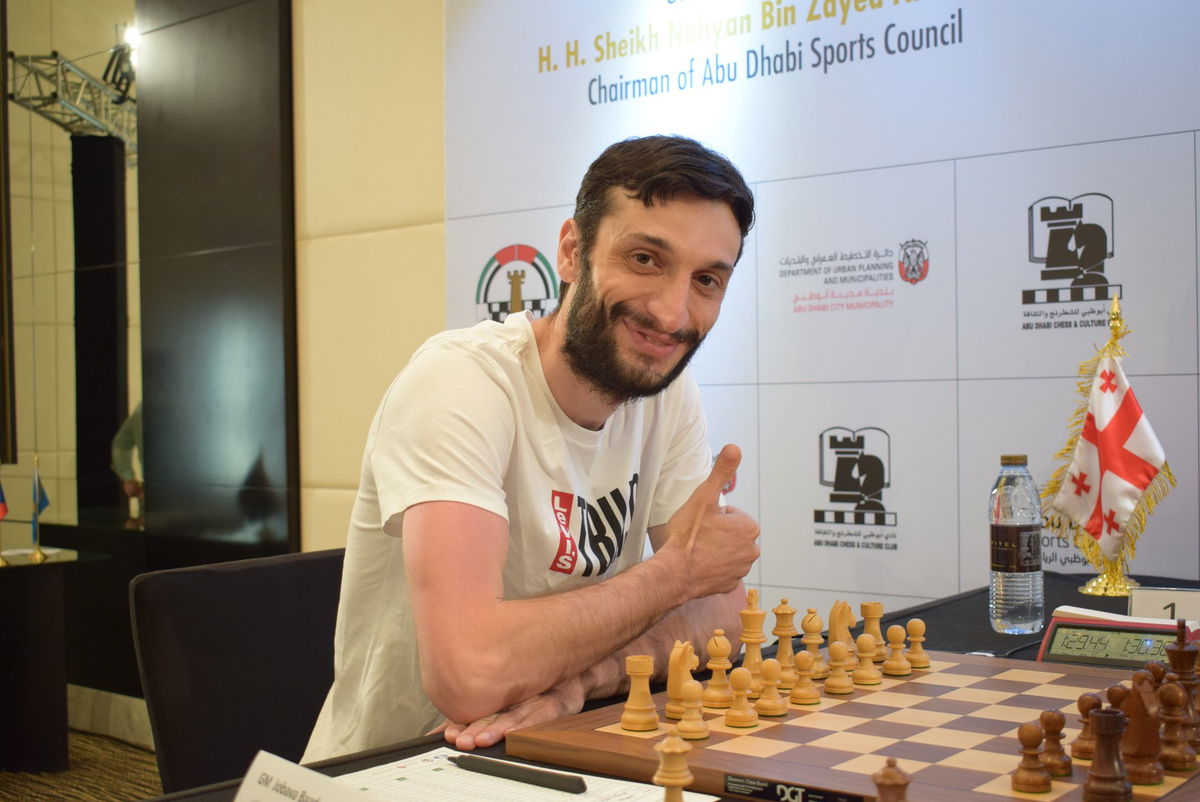 In the end, Iniyan and Sjugirov, both scored 7.5 points but with the better tie breaks, Iniyan finished at the first place. An additional point to note is that the event was held in American time zone, meaning that Iniyan was playing from 9:30 p.m. till 6 a.m. every day. This takes an extra toll. Because of this reason Iniyan started preparing specifically for this event by practicing all night for a few days before the tournament. This helped a lot since by the time the tournament started, he was well adjusted to playing more than eight hours in the night time.
Iniyan - Nyzhnyk, Round 6
This great result comes after eight months since the last tournament he played in and is definitely a big moment in his career. Coming just a few days after his win against World no.2 Fabiano Caruana in an online blitz, things are starting to look upwards for Iniyan.
Although the event ended on 9th August 2020, it has taken some time for the organizers to do a complete fair play checking and the results have been officially announced few days ago.
Final Standings
Links
---