Gukesh scores a hat-trick by winning Chessable Sunway Formentera Open, now World no.66
GM D Gukesh won his third consecutive tournament in Spain. He scored an unbeaten 8.0/10 to win Chessable Sunway Formentera International Chess Festival. After missing several tournament triumphs on tie-breaks, Gukesh won three events in Spain, 48th La Roda Open, Menorca Open and now Formentera Open, a half point ahead of the field, removing the question of tie-breaks. The youngest GM of India, gained 15.6 Elo rating points, taking his live rating to 2674.6 and becoming World no.66. IM Soham Das scored an impressive 7.0/10 to finish fifth, the highest finisher who is not a GM. Total prize fund of the tournament was €14500. Top three prizes were €3000, €2000 and €1000 along with a trophy each. Photo: Gukesh's twitter
Gukesh wins three in-a-row convincingly at Spain
Gukesh won three tournaments in-a-row at Spain without conceding a single game. His unbeaten streak is now at 26 games since 12th April 2022. He won three events, played 26 games in 25 days (20 tournament days) and moved to World no.66 in the live ratings. That is certainly an incredible feat!
Jose Fernando - Gukesh, Round 3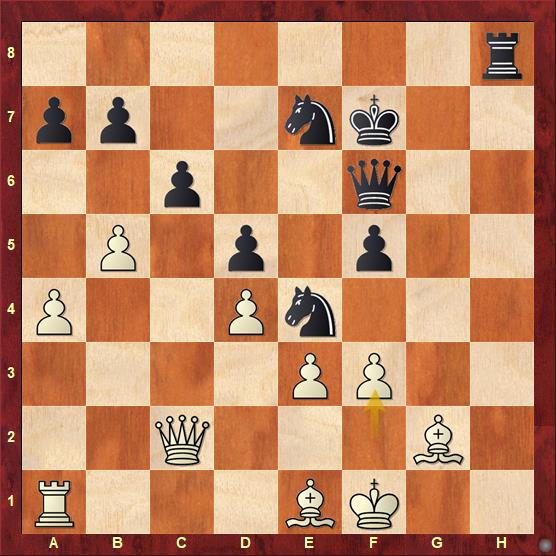 36.bxc6 bxc6 would have been fine for White when the pawn was at f2. However, after 36.f3 Nd6 37.bxc6 bxc6 it is not the same. In fact, it is much worse for White. Now the threat of f4 is devastating as there are too many ideas like Nc4-e3, if Bd2 is played Nxd2 Qxd2 and then dxe4 just completely weakens the white king.
Sasikiran - Gukesh, Round 9
Black's pawns on the queenside became a menace after White declined the queen exchange. 35.Qxb7 Rxb7 would have probably not affected the outcome of the game, still it would give some fighting chances. 36.Qc2 suffocated White's own pieces b3 37.Qc1 a4 and now white pieces are cramped due to the lack of space. Earlier Gukesh had declined a threefold repetition and made his intentions clear about playing only for a win.
Replay Gukesh's games
Soham - Miguel, Round 10
20...Ba6 allowed White to launch a relentless attack starting with 21.Qg4. Black succumbed to the attack in another ten moves.
Gukesh tweeted his thoughts on his hat-trick triumph
How he celebrated his victory
Sunway Chess Open congratulated Gukesh
A total of 52 players including 11 GMs, 7 IMs, a WGM and 2 WIMs took part from 20 countries across the world in Group A. The tournament was organized by Hotel Club Sunway Punta Prima from 29th April to 5th May 2022 at Hotel Club Sunway Punta Prima, Formentera, Spain. The ten-round Swiss league tournament had a time control of 90 mins/40 moves + 30 minutes + 30 seconds per move from the first move.
Replay Round 1-10 games
Round 10 results
Final standings
| | | | | | | | | | | | | |
| --- | --- | --- | --- | --- | --- | --- | --- | --- | --- | --- | --- | --- |
| Rk. | SNo | | | Name | FED | Rtg | RtgN | Club/City | Pts. | TB1 | TB2 | TB3 |
| 1 | 4 | | GM | Gukesh Dommaraju | IND | 2637 | 0 | | 8,0 | 57,0 | 62,0 | 48,25 |
| 2 | 1 | | GM | Santos Latasa Jaime | ESP | 2656 | 2613 | | 7,5 | 58,0 | 63,0 | 46,00 |
| 3 | 3 | | GM | Sargsyan Shant | ARM | 2639 | 0 | | 7,5 | 57,5 | 62,0 | 44,75 |
| 4 | 5 | | GM | Martirosyan Haik M. | ARM | 2633 | 0 | | 7,0 | 57,0 | 61,5 | 41,00 |
| 5 | 22 | | IM | Soham Das | IND | 2303 | 2387 | | 7,0 | 51,0 | 55,0 | 38,00 |
| 6 | 7 | | GM | Cuenca Jimenez Jose Fernando | ESP | 2558 | 2534 | Club de Ajedrez Silla | 6,5 | 58,0 | 62,0 | 36,50 |
| 7 | 6 | | GM | Santos Ruiz Miguel | ESP | 2597 | 2580 | Club de Ajedrez Solvay | 6,5 | 57,0 | 61,5 | 37,00 |
| 8 | 12 | | GM | Jarmula Lukasz | POL | 2434 | 0 | | 6,5 | 52,5 | 56,5 | 33,50 |
| 9 | 17 | | IM | Song Julien | FRA | 2373 | 0 | | 6,5 | 50,5 | 53,5 | 31,00 |
| 10 | 13 | | GM | Romanishin Oleg M | UKR | 2415 | 0 | Chess Club of Lviv | 6,5 | 50,0 | 53,5 | 32,00 |
| 11 | 11 | | GM | Batsiashvili Nino | GEO | 2463 | 2488 | | 6,0 | 56,0 | 60,5 | 33,25 |
| 12 | 10 | | IM | Yankelevich Lev | GER | 2468 | 0 | | 6,0 | 49,5 | 53,5 | 28,50 |
| 13 | 16 | | FM | Eugene Floryan | FRA | 2375 | 0 | | 6,0 | 48,5 | 52,5 | 30,75 |
| 14 | 18 | | IM | Chiku-Ratte Olivier-Kenta | CAN | 2364 | 0 | | 6,0 | 47,0 | 50,0 | 27,75 |
| 15 | 2 | | GM | Sasikiran Krishnan | IND | 2650 | 0 | Oil and Natural Gas Corporation Ltd | 5,5 | 58,5 | 63,5 | 32,25 |
Links
---