Gukesh glorious at Armageddon Championship Series: Asia and Oceania
D Gukesh defeated Nodirbek Abdusattorov in the Finals to win the Armageddon Championship Series: Asia and Oceania. Since it is a double elimination event, after losing to Abdusattorov in the first match of the Finals by 1.5-0.5, Gukesh got a second opportunity. He seized it by beating the former World Rapid champion with the exact same score. Gukesh on his way towards the victory defeated the following players - Yangyi Yu, Abdusattorov and Vladimir Kramnik. The saga of the 44th Olympiad Gold medalists - Abdusattorov and Gukesh adds a new chapter in this television and spectator friendly event developed by World Chess. The total prize fund of the event was €50000. Gukesh won €18000 and Abdusattorov €8000. Photo: Max Avdeev/World Chess
Gukesh and Abdusattorov advance to the Grand Finale
Nodirbek Abdusattorov (UZB) lost to D Gukesh 1-2 in Match #7 on Day 4. Gukesh then beat the 14th World Champion in history, Vladimir Kramnik 2-1. Abdusattorov made his way back to the final as it is a double elimination event. He defeated Karthikeyan Murali 2-0, then Parham Maghsooloo 2-1 and then Kramnik 2-1. In the Final, Abdusattorov defeated Gukesh 1.5-0.5. However, since it was a double elimination event, the rematch of the Finals was won by Gukesh with the same score. Both Gukesh and Abdusattorov have advanced to the Grand Finale which will take place in September this year.
This is Gukesh's first elite event triumph in the faster time controls. He has already proven himself in the Classical format as he is currently the World no.20 (Peak ranking World no.18). Winning this tournament is a huge relief for him as he not only advanced to the Grand Finale but he also got the monkey off his back, of performing brilliantly in a Blitz event.
Gukesh - Abdusattorov, Final Game 2
Gukesh won the tournament by delivering a checkmate in his Final rematch against Abdusattorov.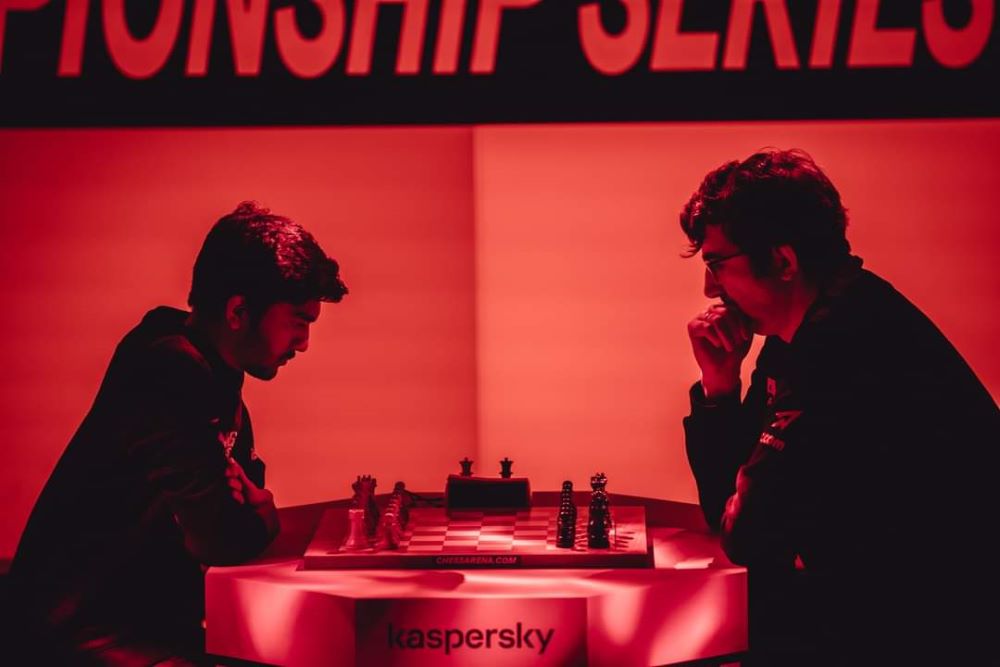 Gukesh tweeted on his triumph
Vishy Anand, the maestro, congratulated Gukesh
Replay the live streams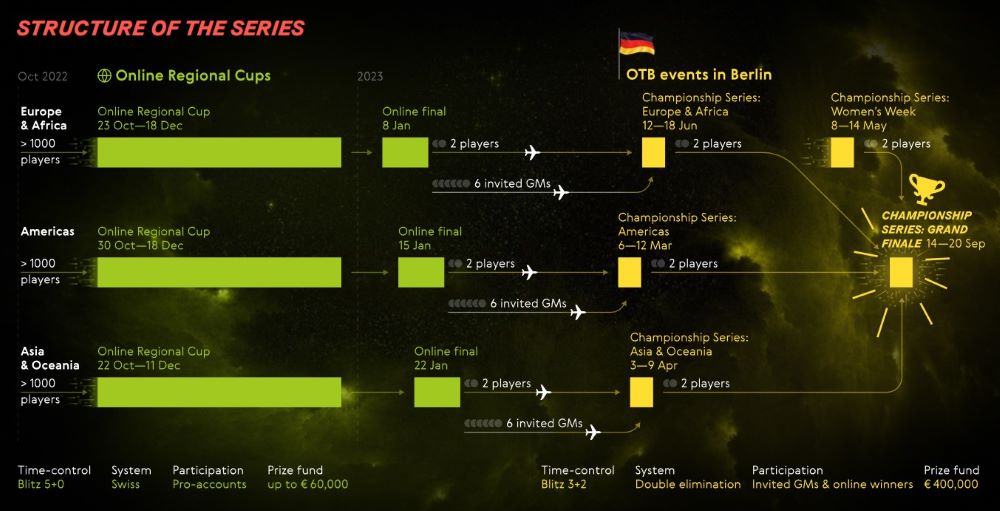 Replay all available games
Prize fund
The total prize fund - €50000. Top two prizes are: €18000 and €8000 each respectively.
Complete brackets
Links
---